From playful ol' Donald to wacky ol' Daffy, to miserly ol' Uncle Scrooge; cartoons and pop culture is rife with examples of adorable ducks, and it is little wonder that Ducks are a hit with the preschoolers!
And you can help further your little munchkin's interest in Donald and other duckies, by getting him to take part in some duck themed activities. It will boost his general motor skills and creativity. And as always, Momjunction is here to offer a helping hand. Below, we have compiled a list of some fascinating duck activities for preschoolers.
1. Swimming Duck:
You Will Need:
Yellow, white, blue, and orange construction paper
Scissors
Glue
Pencils
Eraser
Black marker
How To:
Help your child to trace her hand on the white construction paper, and cut the traced shape.
Help you preschooler draw duck's head and body with pencil on yellow construction paper, and cut it out.
Help your preschooler draw the feet and bill of duck on orange construction paper, and cut it out.
Paste the parts of duck together on the blue construction paper and add the hand traced paper as duck's wings.
Draw an eye of duck using the black marker, and draw water lines on the blue paper around the duck to develop a swimming duck.
[ Read: Paper Plate Crafts For Kids ]
2. Paper Plate Duck Activity:
You Will Need:
Small white paper plates
Yellow crayons or yellow watercolor
Paint brush
Yellow feathers
Glue
Jiggle eyes
Orange felt
Scissors
How To:
Help your kid paint the white paper plate with yellow watercolor and paint brush, and allow it to dry.
Fold the plate in half, and keep it in a position such that folded edges are at the top.
From other yellow painted paper plate cut out around circle for the duck's head, and glue it on one end of the folded edge
Paste one yellow feather on each side of the folded plate to make wings.
Use the scissors and cut a small triangular shape from the orange felt and paste it on the face of duck as a nose.
Glue the Jiggle eyes on the face.
Cut out small feet out of orange felt and use it to create the duck's feet. This is an interesting duck activities for kids.
3. Duck Mask:
You Will Need:
Brown grocery sack
Scissors
Orange construction paper or card paper
How To:
Use scissors and cut out circles on two sides of a brown grocery sack for wings, without cutting the top of the sack.
Make a hole big enough for your kid's head to come out of it at one end of the sack.
Use the scissors and orange card paper and cut and fold orange beak of the duck.
Show your preschooler how to wear the sack with the head coming out from one end and hands coming out from the pair of circles on the sides of the sack as wings. Help your kid to hold the orange beak in his mouth.
You can also make a hood out of the cutout sack rags. This is one of the best duck activities for preschoolers.
[ Read: Clay Crafts For Kids ]
4. Clay Duck:
You Will Need:
How To:
Show your preschooler how to roll some clay into a ball.
Help your kid to make a small pinch and create the duck's beak on top of the clay ball.
Guide your preschooler to make a large pinch at the bottom of clay ball to develop duck's tail feathers.
Help you kid to press the clay ball on a table to make it flat at the bottom to create a swimming or sitting duck.
[ Read: Mask Crafts For Kids ]
5. Duck Nest:
You Will Need:
Mud
Grass
Sticks
Twigs
Pebbles
Leaves
How To:
Get some mud, grass, twigs, sticks, leaves, and pebbles for your preschooler.
Guide your kid to create a small duck's nest using mud at bottom and twigs, sticks, grass, and leaves for the body of the nest.
Place white pebbles in the nest as duck's eggs.
Did you teach your preschooler any creative duck activities? Which duck activities your kids liked the most? Share your artistic ideas with us. Fellow moms would like to learn your creative ideas. Leave a comment below.
Recommended Articles:
Comments are moderated by MomJunction editorial team to remove any personal, abusive, promotional, provocative or irrelevant observations. We may also remove the hyperlinks within comments.
The following two tabs change content below.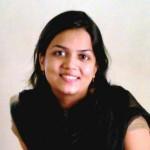 Latest posts by Manjiri Kochrekar (see all)