Easter is synonymous with excitement and fun. And the day is incomplete without some colorful and beautiful goodies. So, keep your little ones occupied with Easter activities for toddlers from our post and let them make Easter eggs, chocolates, baskets, bunnies, and more.
Doing these activities can let children gain new learning experiences and have utmost fun with their friends. Also, the result will brighten your festive mood. All these activities are easy for children aged between two and five years and don't require any preparation.
25 Easter Activities for Toddlers and Preschoolers
1. Easter egg rescue
This interesting activity for toddlers and preschoolers helps them develop motor skills. You just need a cardboard box, masking tape, plastic Easter eggs, foam letters, soup ladle, or a cooking spoon. To begin with, put masking tape across the cardboard box forming a zig-zag pattern. Now, place foam letters inside the Easter eggs and place these eggs in the cardboard box. Next, give your child a soup ladle or a cooking spoon and let them scoop out the Easter eggs from the bin. As they rescue eggs from this tricky cardboard box, they learn about their letters too!
2. Easter egg paint art
You just need some plastic Easter eggs, paint, cardboard paper, and loads of creativity. First, draw a big egg on a sheet of white or a colorful poster board and cut it out in the same shape. Next, use craft paints in different colors and spread them evenly on a paper plate. Ask your child to dip halves of the Easter eggs in paint and imprint them on the poster. That's it! Your toddler's modern art is ready.
3. Fizzy Easter egg activity
Bring out the little scientist in your toddler with this fun experiment. Although it requires your supervision, they can witness some interesting chemical reactions! All you need is baking soda, vinegar, food colors, a small egg tray, and plastic Easter eggs. First, fill your tray with baking soda and place eggs on that tray.  Next, put a few drops of food color to the bottom halves of the eggs. You may also use craft colors for this experiment to form a rainbow pattern! Now begins the fun. Supervise your child while adding vinegar to the baking soda and color foam bursts.
4. Easter egg letter hunt
Take 26 Easter eggs and fill them with foam sticker letters. You need to add one letter to each egg. Ensure you have printable letters to paste foam stickers. Now, hide these eggs randomly in the house and backyard. As your child hunts for these eggs, ask them to match them with the letters on the printables.
5. Easter art project
This Easter activity for preschoolers and toddlers is all about being creative and letting your imagination fly. You just need a few plastic Easter eggs and a glue gun. Encourage your toddler to form various objects by placing Easter eggs in any design they want. They can also make their own egg monster, egg tower, or egg transformer — there is no limit.
6. Easter bunny shapes
Enhance your toddler's eye-hand coordination with this activity. You may use free printable bunny shaped mats to teach shapes and patterns to your child. Print these on a card stock and laminate them. You can now use playdough, mini erasers, or dry erase markers. Now cut out a bunny from the printable sheet, and using playdough fill up the structure.
7. Adorable little chicks
Turn your adorable kids into little chicks! You can use their photos to make it furthermore interesting. For this activity, you will need a glue stick, poster board, scissors, and markers. Now, print a chick's template. Cut it into pieces and ask your child to color all the parts, including feet, wings, etc. Paste these on a poster board. Instead of using a chicken's head, you can put your child's photo for a cute photo swap!
8. Handmade baskets
Do you want an adorable basket for your Easter eggs? You can DIY. You will need an empty carton, ribbon, hot glue gun, and acrylic paints. Let your child go wild and paint the carton using colors of their choice. Now, stick a ribbon on both sides of the carton giving it the shape of a handle. That's it! Your child's very own Easter egg basket is ready.
9. Handprint Easter activity
Try this simple handprint art activity. All you would need is a white poster board. Paint the palm of your child, including the four fingers, and not the thumb. Stamp their hand on the poster board, (excluding the thumb), and it will give an impression of the egg. They may also use glitter or stickers to decorate these eggs.
10. Easter egg crystal experiment
Mesmerize your kids with this Easter activity. Though this experiment requires a little patience, the results are amazing. You will need borax powder, bamboo skewer, string, boiling water, and a glass jar, and colorful pipe cleaners for this experiment. To begin with, take empty egg shells and, if you can, make a bunny with colorful pipe cleaners. You can twist and snip them to create the shape you want. After these are ready, tie them to the bamboo skewer with a small string. Take a glass jar with a mouth big enough to easily slide into it your Easter egg and bunny. Add hot, boiling water to the jar and mix borax. Use three tablespoons of borax powder in one cup of water. Place the skewer on each side of the jar, ensuring your Easter egg or bunny is fully submerged in the water but does not touch the bottom. That's it! Just wait and watch as small crystals begin to appear. And, in a span of two to three days, beautiful crystals will form all over.
11. Peeps marshmallow playdough
Most toddlers enjoy squishy playdough. They can be creative and sculpt little objects or creatures out of their sheer imagination. You would need five Peep marshmallows, three tablespoons of cornstarch, one to two teaspoons of coconut oil, and some food colors. Mix all these ingredients and microwave it for 30 seconds till the marshmallows expand. Knead the dough properly. You can repeat these steps using various colors. Once the dough is ready, you can give your toddler cookie cutter or play tools to let them create different shapes and sizes!
12. Easter bunny footprint photo
If your toddler or preschooler enjoys stomping on paints, try this activity. First, take a white poster board and paint your child's feet using colors of their choice. Next, ask them to step onto the poster board and imprint their feet. Cut these feet, grab some cotton balls and cute photos of your child. On a paper plate, glue cotton balls all over it. Finally, place the feet at the bottom of the paper plate, your child's cute photo in the center, and ears on the top to complete this unique project!
13. Wobbly Easter egg race
All you need are a few wobbly Easter eggs and a big cardboard. Now, cut the cardboard into long rectangular pieces and fold them from both sides, so the eggs do not have space to leave the rectangular ramp. Ask your child to place this cardboard piece on an inclined top and roll the plastic Easter eggs to begin the race.
14. Easter egg collage
This Easter activity gives your child creative freedom and requires minimal preparation. Print or draw an egg on a white board. Now cut out this egg. Grab all your craft supplies such as stickers, buttons, sequins, ribbons, and all that you can think of. Decorate the egg using various art supplies, forming the beautiful Easter egg collage.
15. Sensory bin Easter egg hunt
Sensory bin ideas help in exploring various textures. You need a storage tub, colored or dyed rice, plastic Easter eggs, and empty egg cartons for this activity. Open these Easter eggs and put one half on the tray and the other in the rice-filled storage tub. Now, let your child explore various textures of the eggs in the basket. Sounds fun, right? And there is no mess what-so-ever thanks to the plastic eggs!
16. Easter egg thread activity
If you want to improve your toddler's hand-eye coordination, then try threading activities. This can develop their fine motor skills and help build confidence too. You need a chipboard egg, hole punch, and yarn. To begin with, punch holes along the periphery of the egg. Then, cut a long string of yarn and tie or secure one end to the egg. Ask your child to thread the yarn in any way they like forming a beautiful creation. To make it more fun, you can also put google eyes or other craft items onto the egg.
17. Easter egg bowls
You can very well use your toddler's bath time for some fun activity. You just need a few colorful bowls, plastic Easter eggs, and a cooking ladle to scoop out eggs from the water. Toss some plastic eggs into the tub filled with water and place bowls alongside. Using a ladle, ask them to scoop out eggs and place them into matching bowls of that specific color. This fun sorting activity may also enhance their hand-eye coordination.
18. Pompoms brush art
For this activity, you need pompoms, clothespins, paper, and a marker. To begin with, draw an egg on a piece of paper and cut out the shape. Next, take a paper plate and put some colors of paint on it. Then, take pompom and hold it with a clothespin. Dip these customized paintbrushes in the paint and then press them on the paper to create colorful patterns.
19. Easter-inspired sponge painting
Again, this simple and fun art activity of painting objects is sure to get your toddler's attention. You will need a few pieces of sponge. Cut them into different shapes such as eggs, carrots, bunnies, and so on. Take a paper plate and add various color paints to it. Now dip these sponge cuts into the paint and imprint them on a plain piece of paper. Wash and reuse them every time you want to create something new and colorful.
20. Easter egg tower
For this Easter activity, you just need a few straw pieces, cardboard packaging, hot glue, and plastic Easter eggs. Now, glue all the colorful straws on the top of the cardboard box. Let the glue dry so they are straight and sturdy. Next, give your child all halves of the plastic Easter eggs and ask them to start stacking to make their fancy colorful towers!
21. Easter egg rocket
For this fun STEM-inspired activity, you will need an Alka-Seltzer tablet, toilet paper tube, rocket decorations, plastic Easter egg, and water.  To begin with, take the top half of the Easter egg and place it at the bottom of the toilet paper tube, leaving major portion of the egg inside. Then put a tape or glue to secure the egg in it's place. Take one-fourth of the Alka-Seltzer tablet and add it to the bottom of the egg. Then ask your child to add one tablespoon of water to the egg. Once that is done, you should quickly stick it to the bottom of the rocket and see it fly! Make sure you supervise or help your child with this activity and launch the rocket in an open space.
22. Potato stamp chicks
For this, you will need a potato, acrylic paint, kitchen sponges, and a piece of white paper. Take a plastic container big enough to accommodate your sponge. Now, soak the sponge in water and squeeze the water out. Then, place it in the container and dip it in acrylic paint (preferably in yellow color). Press the sponge a little for the color to get mixed properly. Take the potato and cut it into halves and one-fourth. Now, it's your child's turn! Ask them to take potato pieces, dip them into the sponge, and stamp onto the paper. The child can make chicks, bluebirds, or even cardinals!
23. Easter egg number game
For this simple activity, you will just need plastic Easter eggs and a marker. Open the eggs into two halves. On one half, write the numbers, and corresponding number of dots on the other half. Now, keep these two halves separate and ask your child to match the numbers with the corresponding dots! This Easter let your child have lots of fun and learn numbers too.
24. Pin the tail
For this activity, you would need to print out some bunnies, cut, and laminate them. Lamination will help protect against any sudden wear and tear. You will need fuzzy tails, which can be made using colorful pom-poms. Add Velcro to these pompoms so these can be easily pasted on the bunnies. That's it! Now, ask your child to match the respective pom-poms to the bunnies in same color. This game can help improve their hand-eye coordination and identify various colors and shapes.
25. Easter sewing activity
Preschoolers who have a knack for sewing will enjoy this activity. Plus, it will keep them engaged for a longer time! All you need is a heavy-duty paper plate, hole punch, yellow yarn, black buttons, glue gun, and orange and yellow felt. Draw an egg shape on the paper plate and cut it out. Punch holes along the circumference of the egg and cut two wings from yellow felt and one beak from the orange. Ask your child to start threading the paper plate as per their liking. Once it is completely done, use a hot glue gun to put the beak, wings, and black buttons as eyes.
If you are looking for some quality and fun time with your toddler and preschooler for Easter, then do try these activities to keep the festive spirit alive whilst making learning a lot of fun.
The following two tabs change content below.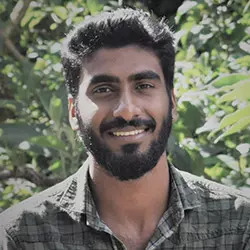 Akshay Nair
Akshay is an associate editor and former journalist with over three years of experience. A post graduate in Mass Communication and Journalism, he has strong professional and academic background in the field of content writing and editing. Akshay interned and worked with various newspapers and the Public Relations Department of the University of Calicut. At MomJunction, he ensures the articles...
more