Teens can be very fussy regarding food, but when it comes to desserts, most of them don't know how to say no! So, get your teen involved in the kitchen and let her help you whip up a few desserts with you. From scrumptious cheesecake to delectable brownies, Have a look and get baking!
10 Easy Dessert Recipes For Teens:
1. No Bake Peanut Butter Pie:
You Will Need:
1 cookie pie crust or chocolate graham cracker
8 oz. of cream cheese
1 cup peanut butter
½ cup granulated sugar
8 oz. of frozen whipped topping, thawed
1 teaspoon of pure vanilla extract
Whipped cream, chocolate syrup, and grated chocolate for garnishing
How To:
Using an electric mixer, beat sugar and cream cheese until smooth. Now blend in vanilla and peanut butter. Fold in the whipped topping.
Spoon the mixture into the prepared into the prepared pie crust and refrigerate for 4 hours.
Garnish the pie with chocolate syrup, whipped cream and sprinkle grated chocolate on it. It is an easy desserts for teens to make without baking.
[ Read: Teen Birthday Cake Ideas ]
2. Mini Cheesecake:
You Will Need:
12 vanilla wafers
2 eggs
2 tablespoons of lemon juice
1 package of cream cheese
1 can of cherry pie filling
How To:
Preheat the oven to 350 degrees Fahrenheit and line the muffin tins with liners. Place a vanilla wafer in each muffin.
In a medium sized bowl, beat cream cheese until soft and fluffy. Add lemon juice, sugar, and eggs and beat until thoroughly combined.
Fill each baking cup 2/3 full with the cream mixture and bake in the preheated oven for 17 minutes. Let it cool for a few minutes before garnishing.
After the cheesecake has cooled, top it with the fruit pie filling, and pipe the whipped cream on it.
3. Mascarpone Mini Cupcakes with Strawberry Glaze:
You Will Need:
8 ounces mascarpone cheese, softened
1/3 cup frozen strawberries, thawed and drained
2 egg whites
¼ cup of vegetable oil
1 cup water
1 box of white cake mix
2 ½ cups powdered sugar
How To:
Preheat the oven to 350 degrees and the line the cupcake tins with paper liners.
In a large bowl, combine egg whites, vegetable oil, and mascarpone cheese and beat using an electric beater.
Add the water and cake mix and beat for 3 minutes.
Fill the cupcake liners and bake for 20 min. Let it cool on the wire rack.
As the cupcake cools down, puree the strawberries in a food processor.
Add the powdered sugar and puree until smooth.
When the cupcake has cooled, top it with the strawberry glaze.
[ Read: Healthy Breakfast For Teens ]
4. Chocolate Coated Strawberries:
You Will Need:
16 ounces of milk chocolate chips
1 pound of fresh strawberries with leaves
2 tablespoons of shortening
Melted white chocolate for garnishing
How To:
In a double boiler, melt shortening and chocolate, occasionally stirring , until it acquires a smooth consistency.
Prick a toothpick in the top of strawberry and dip into the chocolate mixture.
Turn the strawberry upside down and insert the toothpick into the Styrofoam for the chocolate to cool.
Repeat the method for all the strawberries.
Drizzle some white chocolate on the strawberries to give it a fancy look. This is the simple and easy dessert recipes for teenagers to prepare.
5. Banana Pudding:
You Will Need:
1 packet of cream cheese
1 container of frozen whipped topping, thawed
1 can of condensed milk
½ package of vanilla wafers
1 package of instant vanilla pudding mix
3 cups cold milk
1 teaspoon of vanilla extract
4 bananas, sliced
How To:
In a large sized bowl, beat cream cheese until soft and fluffy. Add the pudding mix, condensed milk, vanilla extract and cold milk until smooth.
Fold half of the whipped topping.
Line a shallow dish with vanilla wafers and arrange the sliced bananas evenly over it.
Pour the pudding mixture and top with the remaining whipped topping.
Chill for a few hours before serving. This is the best healthy dessert recipes for teenagers to try first.
6. Lemon Yogurt Tart:
You Will Need:
For The Oat Crust:
½ cup hulled sunflower seeds, lightly toasted
2 cups rolled oats
6 tablespoons of butter, melted and cooled
½ teaspoon of sea salt
¼ cup of maple syrup
For The Filling:
4 ounces of cream cheese
½ cup Greek yogurt
2/3 cup sugar
2 eggs + 1 yolk
½ cup lemon juice
1 pinch sea salt
1 tablespoon of lemon zest
How To:
Preheat the oven to 350 degrees Fahrenheit and line a 10-inch tart pan.
To make the crust, combine sunflower seeds, oats and sea salt in the food processor bowl and pulse until you get a smooth texture.
Stir in the melted butter and maple syrup and process until you get a coarse bowl.
Transfer the oat mixture to the tart pan, and press out the dough using a spatula. Bake the crust for 20 minutes or until it is golden brown in color.
In a large bowl, whip cream cheese on a high speed. Add yogurt and beat until you get a smooth consistency.
Add the yolk and eggs, one at a time and mix again.
Reduce the speed and add sugar, followed by the sea salt, lemon juice, and lemon zest.
Now pour the mixture into the oat shell and bake for 35 minutes or until the tart sets up.
Cool for an hour, slice and serve.
[ Read: Quick And Easy Recipes For Teens ]
7. Chocolate Cookies:
You Will Need:
1 cup semi-sweet chocolate chips
1 package of devil's food cake mix
2 eggs
½ cup vegetable oil
How To:
Preheat the oven to 350 degrees and the grease the cookie sheets.
In a medium bowl, stir together eggs, oil and the cake mix and until well blended.
Now fold in the chocolate chip.
Roll the double into lemon sized ball and place on the cookie sheets 2 inches apart.
Bake the cookies for 8 to 10 minutes. Allow the cookies to stand for 5 minutes before transferring to the wire rack to cool completely.
8. Chocolate Fudge Brownies:
You Will Need:
1 cup all-purpose flour
¾ cup cocoa
½ cup butter, melted
2 cups sugar
¼ teaspoon of salt
3 large eggs
¼ teaspoon of baking powder
1 teaspoon of espresso powder
¼ cup vegetable oil
¼ cup semi-sweet chocolate chips
2 teaspoons of vanilla extract
How To:
Preheat the oven to 375 degrees and grease a baking dish
In a large bowl, place all the ingredients except the chocolate chips. Beat until you get a smooth consistency.
Spread the batter into the prepared baking dish and bake for 25 minutes.
Let the mixture stand for 10 minutes and then sprinkle the chocolate chips. This is a best desserts for teenagers and must a treat for your sweet tooth.
9. Drizzled Chocolate Apple:
You Will Need:
4 small to medium sized apples
4 ounces of yellow candy melts
4, 6-inch wooden dowels
4 ounces of orange candy melts
1 bag of semi sweet chocolate morsels
3 teaspoons of canola oil
How To:
Remove the stems from the apple and insert a dowel into each at the stem end.
In a microwave-safe bowl, combine one teaspoon of oil and semi-sweet chocolate. Microwave for 1 minute and stir. Again microwave for 30 seconds until melted.
Dip the apples in the chocolate until it is coated evenly. Allow the excess chocolate to drip back into the bowl.
Insert the other end of the dowel in the Styrofoam to let the apples dry.
In another bowl, combine one teaspoon of oil and orange candy melts and melt according to the package instruction. Transfer the orange melts into a piping bag. Repeat the same method with the yellow candy melts.
Drizzle the melts over the apples and leave it to dry. It is one of the nutritious and healthy desserts for teenagers. They definitely love to dip when their dunking apple drizzled with chocolate.
[ Read: Vegetarian Recipes For Teens ]
10. Strawberry Icebox Cake:
You Will Need:
3 ¾ cups heavy cream, divided
2 pounds fresh strawberries, washed and dried
1/3 cup powdered sugar
24 to 28 graham crackers
2 ounces of dark chocolate, finely chopped
1 teaspoon of vanilla
½ teaspoon of rose water
How To:
Cut the strawberries into thin slices.
Using a hand mixer, whip 3 ½ cups of cream until it doubles in sizes.
Add sugar, vanilla and rose water and whip to combine.
Spread a spoonful of whipped cream at the bottom of the baking pan and lay six graham crackers.
Cover the top of the graham crackers with a bit more whipped cream and place a single layer of strawberries. Repeat the method until you get four layers of graham crackers.
Spread the whipped cream on the top and swirl it lightly using the spoon. Add a few more strawberries on the top.
To make the ganache, heat ¼ cup of cream and then pour over the chopped chocolate. Leave it to stand for a few minutes and then mix until you get a thick, glossy and smooth mixture.
Drizzle the ganache with a spoon or use a squeeze bottle to drizzle.
Refrigerate the dessert for 4 hours or until the crackers soften completely.
These yummy recipes will surely please your fussy teen. You can even give your teen an opportunity to create something that would please her palate.
Does your teen have a sweet tooth? What is his/her most favorite dessert? Share the recipe with us by commenting below!
Recommended Articles:
The following two tabs change content below.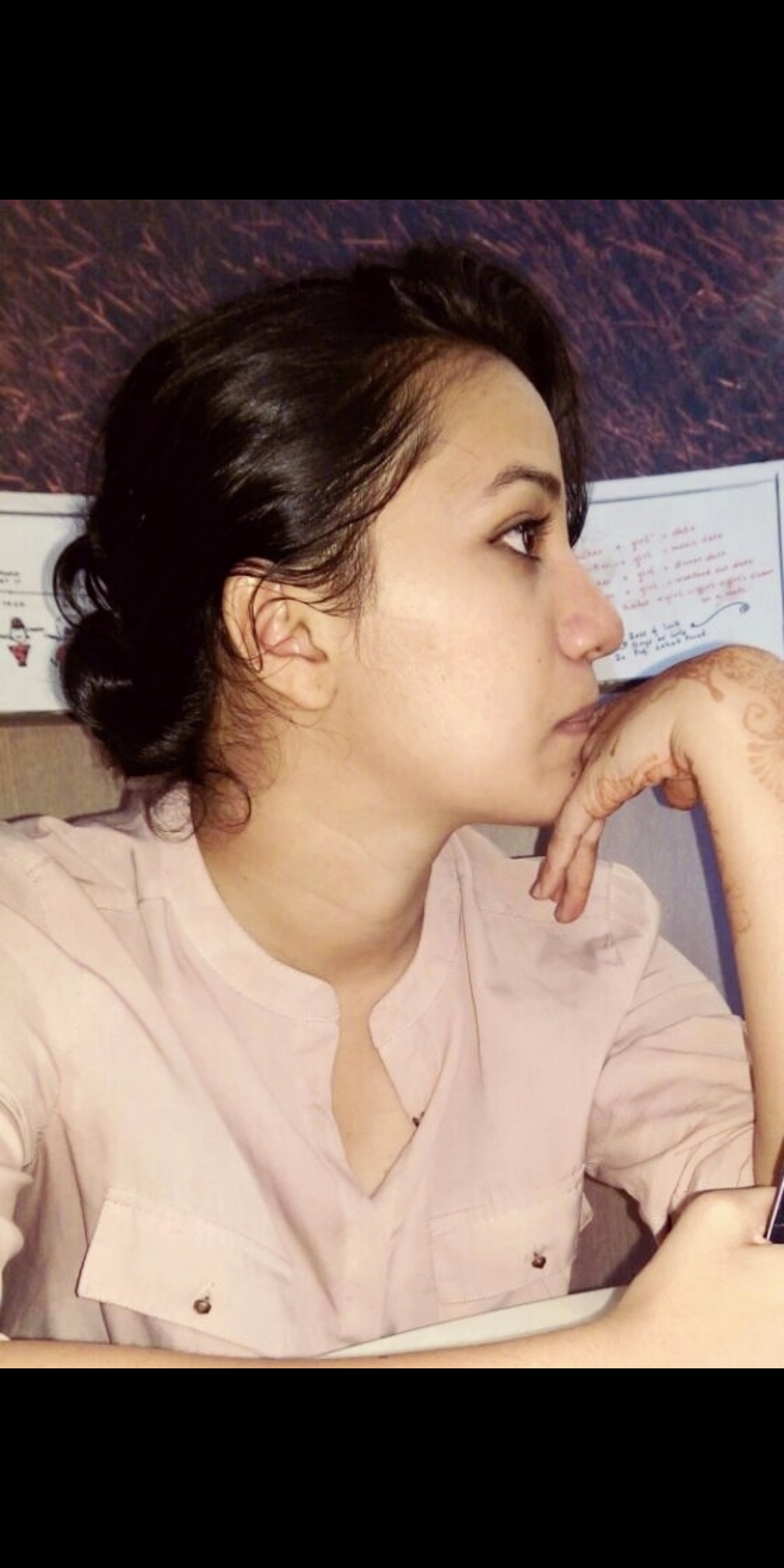 Mitha Shameer
Mitha is passionate about writing on topics related to women and children. She loves to present the brighter side of life to her readers in the form of her articles. She writes on games, stories, arts & craft, celebrations and more for MomJunction. When she isn't glued to online shopping websites, she loves reading books and watching F.R.I.E.N.D.S.