Cooking with kids is an effective way to teach them about healthy eating and its long-term advantages. Instructing your child to eat healthily is not enough; you also need to help them understand food by planning and cooking family meals together.
Offering children age-appropriate chores in the kitchen teaches them cooking skills and food safety principles (1). It also teaches them about nutrition and staying healthy.
Read on to learn about the advantages of cooking with children, healthy dishes that you and your child could make, and some safety precautions to take.
How Does Cooking Help Children?
You can involve your child in simple cooking-related tasks, such as washing veggies, from the time they are two to three years of age (2). Cooking becomes a fun and entertaining activity when you allow children to work independently, albeit under supervision. Here's how cooking can benefit you and your child (3) (4).
Stimulates the senses: Young children touch, see, smell, and taste different food items while working in the kitchen. This can help them better understand food's versatility, which can help alleviate their anxiety around unfamiliar foods. Once the child is aware that every food is different and unique, they will show a willingness to try new foods.
Supports motor development: Picking a bowl, washing fruits or veggies, and cleaning countertops using cloth are some kitchen tasks that aid young children's gross motor development. On the other hand, using a spoon, rolling pin, pestle mortar, or whisker boosts their fine motor skills. Motor skill development is vital for a child's physical independence.
Hones eye-hand coordination: Tasks such as chopping, mixing, squeezing, and spreading foods of different textures need a child to stay attentive and use their eyes and hands in synchrony. This helps children develop better eye-hand coordination and agility.
Builds basic literary and language skills: Basic kitchen chores, such as getting X number of eggs from the basket, teach your young child counting. Similarly, dividing ingredients by one-fourth or half teaches them about fractions. Reading a recipe and following instructions, on the other hand, can improve their comprehension and language skills.
Boosts self-esteem and confidence: While cooking, you can assign them simple tasks, such as assembling a pizza, peeling a vegetable, or grating cheese. Performing these tasks without your help will give them a sense of accomplishment and boost their self-esteem and confidence.
Enhances creativity: Letting young children decorate a cookie or cupcake is a simple way to stir their imagination. Similarly, assigning older children tasks such as making an existing recipe healthier or preparing a dish with only the given ingredients is an excellent way to ignite their creativity. In addition, when a child performs these tasks without your help, it can boost their logical thinking and problem-solving skills.
Improves cultural awareness: Cooking regional cuisines with children acquaints them with their culture. Through this, they learn about their region's food habits, unique ingredients, and exclusive cooking practices.
Strengthens the parent-child bond: When you and your child cook, you spend quality time together. During this time, you talk about food and more that helps you understand each other's personalities. Preparing at least one meal a week with your children is a great way to bond with them.
Safety Tips To Follow While Cooking With Children
Some parents avoid cooking with children due to concerns regarding their safety. However, you can resolve these concerns by taking some necessary precautions (5) (6).
Monitor your child throughout their time in the kitchen. Whether they are washing the veggies or swirling a cake mix, keep checking on them to ensure they are working safely.
Talk to your child about fire safety. To learn more about fire safety tips for children, click here.
Share additional safety information about kitchen appliances and equipment with them. Instruct them not to
Switch on an electrical appliance with wet hands.
Put plastic in the oven.
Keep aluminum/metal utensils in the microwave.
Ask your child to wash their hands with warm water and soap for at least 20 seconds before and after handling the food or participating in any cooking activity.
Instruct them to tie their long hair back in a pony or wear protective headgear to prevent their hair from falling in the food.
Guide children to keep the kitchen counters clean before and after completing their tasks.
Acquaint your child with different surfaces and objects in the kitchen. Tell them what surface and object they need to avoid.
Teach them about different objects or utensils and their functions. For instance, tell them that a knife is a sharp object, and therefore, children should use it only under supervision.
Train your child to put the handles of the pans and pots inwards while they are working on the stove. Also, instruct them to use a thick cloth or wear oven gloves while handling hot handles to prevent burns.
Educate them about cross-contamination and ask them to use separate chopping boards for meat, poultry, and fresh produce. If they use the same chopping board to cut different items, wash the chopping board with lukewarm water and soap before and after each use.
Teach them not to taste food while cooking. Instead, guide your child to taste food once it is off the flame. Also, instruct them not to put the spoon back in the food after using it for tasting the food.
Instruct your child to use a spoon for tasting the food. Tell them not to put their fingers in the food and lick them, especially while dealing with foods such as raw meat and cookie dough.
Teach your child how to do basic first aid and dial emergency helplines in case of an accident.
Recipes You Can Try When Cooking With Children
Here are some easy-peasy and healthy recipes that you and your child can prepare together. Depending on your child's age, they can assist you in making these dishes or make the whole dish themselves with minimum or no supervision.
1. Peanut butter and banana sandwich
You will need:
2 whole-wheat bread slices
1 small banana (cut into thin slices)
1tbsp peanut butter
¼tsp toasted flax seeds
How to make:
Spread peanut butter over the bread slices and top it with banana slices.
Sprinkle toasted flax seeds and serve.
2. Fruit and nuts salad
You will need:
1 cup unsweetened Greek yogurt
¼ fresh pineapple (deskinned and cut into bite-size pieces)
½ red or green apple (cut into thin, small pieces)
1 orange (peeled and cut into bite-sized pieces)
2tbsp seedless red grapes (halved)
1tsp mixed nuts (finely chopped)
How to prepare: 
Put all the ingredients into a bowl and mix well using a spoon.
Transfer the salad to small bowls and serve.
3. No-bake cereal bar
You will need:
1 cup dry cereal
3tbsp nut butter of your choice (melted)
3tbsp brown rice syrup or maple syrup
3tbsp dried fruits (chopped into small pieces)
How to prepare:
Line a baking sheet with parchment paper and set it aside.
In a large mixing bowl, add dry cereal, chopped dried fruits, and brown rice syrup. Mix well using a spoon.
Pour the mixture into the baking sheet and press firmly. Refrigerate for at least 30 minutes or until it firms up.
Cut rectangular pieces and serve this delicious treat as a snack or during breakfast with a cup of milk.
4. Frozen banana pops
You will need:
2 ripe and firm bananas (cut into two to three-inch pieces)
½ cup dark chocolate (melted)
6 to 8 wooden skewers
3tbsp mixed nuts (finely chopped)
How to make: 
Put one skewer each in a banana piece such that you can hold the banana piece steadily.
Now, dip the banana pieces into the melted chocolate to coat the banana pieces on all the sides evenly.
Sprinkle chopped nuts over the banana piece.
Place the banana slice on a baking sheet. Repeat the process with the remaining banana pieces.
Once all the pieces are ready, refrigerate them for at least three hours or until they are frozen.
5. Nacho scoopers
You will need:
2 cups corn tortilla chips
1 cup capsicum, onion, and tomato (chopped into tiny pieces)
½ cup beans (cooked)
½ cup fresh guacamole
½ cup unsweetened yogurt
How to make:
Mix all the ingredients, except the tortilla chips, in a mixing bowl.
Arrange the tortilla chips on a plate and then top them with the prepared mixture.
Serve the healthy snack with a cup of fresh lemonade or coconut water.
6. Apple donut
You will need:
1 cup apple slices (cut into one-inch-thick circles)
½ cup white chocolate (melted)
2tsp organic honey
Pink food color
Sprinklers, for decoration
How to make:
Take two bowls. Add a teaspoon of honey in one and melted chocolate in the other.
Take another third bowl and add the remaining honey and food color to it. Stir well until the mixture is well combined and turns pink.
Place apple slices on a plate. Spread honey, then melted chocolate, and lastly, honey with the food color over each slice.
Add sprinkles on the apple slices and keep them in the refrigerator for ten to 15 minutes.
Enjoy eating this delicious delicacy with your child.
7. Zucchini pirate boats
You will need:
1 long zucchini (cut into half lengthwise)
½lb ground Italian turkey sausage (casings removed)
½cup red onion (finely chopped)
½cup Parmesan cheese (freshly grated)
1 large red bell pepper (diced)
2tbsp tomato paste
2tbsp extra-virgin olive oil
½tsp kosher salt
¼tsp black pepper powder
⅛tsp red pepper flakes
1tsp garlic clove (minced)
How to prepare: 
Preheat the oven to 425°F (219°C).
Scoop out the flesh and seeds from the zucchini pieces, reserving some of the center flesh.
Put the zucchini pieces in the baking dish and set the dish aside.
Now, heat a tablespoon of olive oil in a skillet over medium-high heat.
As the oil warms, add sausage, onion, and bell pepper. Saute the mixture well for five to eight minutes until the onions turn soft and the sausage cooks thoroughly.
Stir in salt, pepper powder, and red pepper flakes.
Add minced garlic and tomato paste. Cook for an additional minute until the tomato paste is well cooked.
Add zucchini flesh and cook the mixture for an additional minute.
Mound the sausage stuffing into the zucchini shells and sprinkle cheese.
Place the zucchini boats on a baking sheet and roast in the oven for five to eight minutes until the cheese begins bubbling.
Serve this healthy and delectable dish for lunch or dinner.
Besides these, you can check out some fireless recipe ideas that you and your child can prepare without worrying about fire.
Cooking with kids not only allows you to connect with them but also promotes the development of various skills, increases creativity, and stimulates the senses, among other things. It also allows young children to learn the fundamentals of cooking while also instilling healthy eating choices at a young age and teaching them safe culinary techniques. You can try any of the above simple, quick-to-prepare recipes, such as peanut butter and banana sandwich and frozen banana pops. Then, as they become older, let them choose ingredients and cook with little to no supervision so that they can become self-sufficient and independent.
Key Pointers
Cooking helps children stimulate their senses, supports motor development, and improves hand-eye coordination.
Prepare safe and delicious meals with them, such as peanut butter and banana sandwich, fruit and nuts salad, and no-bake cereal bar.
Frozen banana pops, nacho scoopers, and apple donuts recipes are some delicious recipes you can try preparing with kids.
Frequently Asked Questions
1. How do I plan a cooking activity for my kids?
Follow these steps while planning a cooking activity with your little one (7).
Tell them about the recipe and the ingredients before your start
Let them wash the fruits and vegetables required and keep the kitchen station tidy
Talk to them about what ingredients you are using
Allow them to taste from time to time and ask their opinion regarding the same
Praise them for lending a hand and doing all that was required
2. How do I inspire my children to cook?
Here is a list of things you can try doing to inspire your child to get in the kitchen and help you.
Watch cooking shows together
Plan the menu with them
Ask for their opinion
Welcome their creativity
Talk to them about flavoring ideas and options
References:
MomJunction's articles are written after analyzing the research works of expert authors and institutions. Our references consist of resources established by authorities in their respective fields. You can learn more about the authenticity of the information we present in our
editorial policy
.
The following two tabs change content below.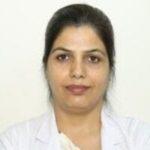 Dr. Sonal Dhemla
(PhD)

Dr. Sonal Dhemla, a gold medalist, is working with a pediatric hospital as a consultant dietitian/clinical nutritionist. She founded 'Dr. Sonal's Nutrittude', a diet clinic specializing in child nutrition, complementary feeding, juvenile diabetes, celiac disease, autism, ADHD, Down syndrome, cerebral palsy, epilepsy, growth issues among children, different deficiencies, and much more. She also works in the field of obesity/overweight, PCOS/PCOD,...

more

Swati Patwal
Swati Patwal is a clinical nutritionist and toddler mom with over eight years of experience in diverse fields of nutrition. She started her career as a CSR project coordinator for a healthy eating and active lifestyle project catering to school children. Then she worked as a nutrition faculty and clinical nutrition coach in different organizations. Her interest in scientific writing...
more