Once you become a mother, you'll instantly find yourself looking for ways to make your life easier. What with the round the clock job and the constant cleaning up of your boss's (baby's) messes, anything that can make your life simpler can feel like a blessing! And even help you keep your sanity intact, so yay!
Luckily, with the facilities available these days, you can don't have to do much to turn yourself into a Smart Mom who can perform all tasks with flair. But if you don't know where to start and need a little pick-me-up guide, here are 6 very simple hacks that can make you a smart mom-
1. Start Shopping Online
That is if you haven't already. No, not just clothes but toys, diapers, groceries and even medicines! There's nothing that's not available online. Online shopping can be a real life-saver for the days when you feel too exhausted to go out after checking all the boxes on your 'mommy to-do list.' The best part? Buying everything you need is only a click away.
2. Cook In Bulk And Freeze The Leftovers
Like many other things you won't have much time and energy left for, cooking can seem like an overly demanding, exhausting and long-drawn task. So the next time you cook, make sure you do it in bulk like your preparing food for a feast! Now instead of throwing leftovers, store them in your freezer, carefully wrapped in saran wrap and use them as frozen meals for the days you don't feel like cooking!
3. Have An Effective Stain Removal Plan In Place
Your baby is going to dirty a lot of clothes in its infancy and beyond. You just can't keep getting new clothes every time you see a big, tough stain on one! Removing the stain is the only option you have left in case you want to run out of money (baby clothes are really expensive). An easy way to get rid of the toughest stains is to invest in an enzyme-based detergent. These can help you eliminate stains such as vomit, greasy foods, chocolates, pee, poop, mud and more!
4. Make Your Walls Stain-Proof Too
You'll find the first evidence of your child's artistic abilities on your walls! But instead of your heart swelling with pride, you know you're going to worry about the ruined wall and whether the stain will ever come out. If you don't want that, it's best to get your house painted with an easy to clean paint such as Berger's Easy Clean Paint for home! These come with cross-linked polymers, which makes it super easy to remove even the most stubborn stains and saves you a lot of money in the long run.
5. Download A Monthly Budget App
With a baby in your life, your monthly budget is suddenly going to shoot through the roof! Keeping tab of all your expenses can get really hard as you will have so many responsibilities to take care of. But you can't just ignore tracking your monthly expenses. However, you can definitely make it easier by downloading a monthly budget planner on your phone. These will help you know where you are over-spending and how you can save!
6. Plan Ahead
Once you get into the rhythm of being a mom, you already know what your days are going to be like. Make this predictability work in your favor by planning ahead. This'll help you squeeze out time for all the other activities and chores you've been missing out on!
Find anything useful? Our favorite Smart Mom hack Berger Easy Clean on your walls as those crayon stains can get quite nasty! What's your favorite? Let us know!
The following two tabs change content below.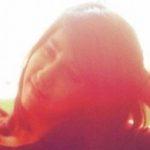 Latest posts by Tanya Arora (see all)