Impressing kids to have their lunch is almost impossible if the menu contains anything nutritious. But healthy food is what they should eat.
Then how about making nutritious food so interesting that children cannot say no to it? MomJunction shares 25 such lunch Ideas for kids. Try them at home and see how your little ones lick their fingers.

Lunch ideas for kids at school
When children are at school, they don't really focus on eating. They are in a hurry to finish it off and go to play. Therefore, try the below recipes to make the food in their lunch box appealing to children:
1. Crispy fish steaks and veggies with sauce
This is a kid-approved delicious dish. You can choose to either fry or bake them.
You will need:
7-8 new red potatoes
Green beans (10oz)
Kosher salt and pepper
3/4th cup of panko breadcrumbs
1/4th cup finely chopped parsley leaf
1 ½lb tilapia fillets
Whole-grain mustard
Lemon slices
Dill pickles
1tbsp olive oil
1tsp paprika
How to cook:
Preheat the oven to 425oF.
Take a large vessel of water and bring it to a boil. Add the potatoes and one teaspoon of salt.
Cook them for about 15 minutes, until they are tender. Then, add the green beans four minutes before taking it off. Drain and run under cold water.
In a bowl, mix the breadcrumbs, paprika, some parsley, salt, and pepper.
Slice the tilapia into 1.5in inch strips and coat them in the crumb mixture.
Now, put the fillets into the baking sheet (lined up with a nonstick foil) and cook until they are uniformly golden brown. Ideally, it takes from 7 to 10 minutes.
Meanwhile, combine the mayonnaise, mustard, remaining parsley and pickles into a bowl.
 Serve the fish and veggies with the sauce. Add a pinch of lemon, if desired.
Preparation time: 10min
Cooking time: 35 to 40min
Servings: 2
Nutritional value: Calories –262, carbohydrates — 195g, protein – 15g, cholesterol – 0mg
[ Read: Easy Sandwich Recipes For Kids ]
2. Black bean burritos and sweet potato
If your kid loves meat stuff, trust us, they won't mind this substitution.
You will need:
2 medium-sized sweet potatoes
1 finely chopped red onion
Kosher salt and pepper
1tbsp chipotle pepper in adobo sauce
1 can black beans
A small spinach bunch
½ romaine lettuce head
Monterey jack cheese (6oz)
4 large flour tortillas
2tbsp sour cream
2tsp lime juice
How to cook:
Heat one tablespoon oil in a pan over medium heat. Add the chopped sweet potatoes, onions and half a teaspoon of salt. Cover and cook until tender. Keep stirring in between.
After 10 to 12 minutes, add the beans and chipotles and cook for 2 minutes. Then, add the spinach and cook it until it starts wilting.
Put the potato and beans mixture in the tortillas and roll them to make burritos.
Cook the burritos on each side, for two to three minutes, until they are golden brown.
Meanwhile, whisk the sour cream, lime juice, oil, salt, and pepper. Add the onions and romaine and stir well.
Serve it with the burritos.
Preparation time: 10min
Cooking time: 1 hr 40min
Servings: 8-12 portions
Nutritional value: Calories –1,245, protein- 105g, fat- 24g
3. Garlic roast chicken with rosemary and lemon
Chicken roast that's quick, easy and delicious will make your kids drool and ask for more. Make sure you fill up their lunch box well.
You will need:
2 1/2lb boneless and skinless chicken breasts
6 cloves garlic, crushed
3tbsp rosemary leaves
3tbsp extra-virgin olive oil
1 lemon, zested and juiced
1tbsp grill seasoning
1/2 cup dry white wine or chicken broth
How to cook:
Preheat the oven to 450oF.
Coat the chicken with garlic, olive oil, lemon zest, grill seasoning, salt and pepper.
Place it in the oven and roast for 20 minutes.
Take it out after 20 minutes and add wine and lemon juice. Put it back in the oven.
Let it stand for 5 to 7 more minutes and take the chicken out of the oven.
Spoon the pan juices over the chicken pieces and serve.
Prep time: 5min
Cooking time: 25min
Servings: 4 servings
Nutritional value: Calories – 178.5, fat- 4.2g, cholesterol – 101.9mg, carbohydrate – 1g, proteins – 32.1g.
4. Lemon roasted chicken salad wrap
A back-to-school lemon roasted chicken salad wrap is a sure thing to get your kid's lunch box empty.
You will need:
For the chicken:
One whole 6-pound fryer chicken
Salt and black pepper
Olive oil
5 smashed garlic cloves
5 thyme sprigs
A lemon
For the salad:
¾th cup Greek yogurt
1/4th cup mayonnaise
2tbsp Dijon mustard
1/2th cup chopped and toasted walnuts
1/4th cup chopped dried cranberries
2 diced celery ribs
2 lemons, zested
2 chopped tarragon
1 water chestnut (6oz)
For the sandwich:
Four 12-inch whole wheat tortillas
1 pint broccoli sprouts
2 Roma tomatoes
How to cook:
Preheat the oven to 400oF. Adjust a rack in the middle.
Put the chicken on a roasting pan and drizzle it with some olive oil. Add salt and pepper too.
Put garlic, lemon and thyme in the chicken cavity. Now keep the chicken on the rack with the breast-side down.
Let the chicken roast at 400oF. After an hour, turn the heat up to 450oF and roast until the breast is a nice golden brown and the temperature is 160oF. Keep it aside to cool.
Once it has cooled down, remove the skin from the breast. Use your hands to shred the meat. Season it with salt and pepper.
Mix all the salad ingredients together, season it well and mix it with the shredded meat.
Take the wheat wraps and add some broccoli sprouts and tomatoes after adding the chicken salad. Wrap it up for your kiddie.
Prep time: 20min
Cooking time: 1hr 45min
Servings: 4
Nutritional value: Calories – 429, fat- 16g, cholesterol – 69mg, carbohydrates – 40g
[ Read: Yummy Dinner Recipes For Kids ]
5. Pizza quesadilla
The regular quesadilla with a twist is a mess-free, quick lunch idea for kids who are picky eaters. Make sure you got enough dips for them to relish.
You will need:
2 to 8" flour tortillas
3tbsp spaghetti or pizza sauce
1/4th cup shredded cheese
8 slices of pepperoni
How to cook:
Take a non-stick skillet, spray it with cooking spray and preheat it.
Put one tortilla in the pan and quickly add a few tablespoons of sauce before the bottom starts to turn brown.
Then, add a layer of pepperoni and top it up with cheese.
Add another tortilla on the top.
Let each side brown evenly and the insides melted.
Rest them aside to cool. Once cooled, cut them like pizza slices.
Wrap up the slices with aluminum foil and put them in your kid's lunch box.
Prep time: 5min
Cooking time: 15min
Servings: 1
Nutritional value: Calories –330, fat- 12g, carbs – 31g, cholesterol – 0mg
Surely, you have to have varieties to get your kids eating healthy while relishing them. School lunch and home lunch, therefore, can't be the same. So, here are our top home lunch ideas.
Lunch Ideas For Kids At Home
Lunch at home is always special as it brings a feeling of warmth and togetherness. And good food completes the setup. Read on for some healthy, easy and quick ideas:
6. Broccoli and cheese calzones
These calzones are much like portable pizza with a twist. The filling, sealed and baked, make it a delicious all-in-one meal.
You will need:
1 packet frozen broccoli (10oz)
1 1/2 cup water
1/2tsp brown sugar
2 1/4tsp active dry yeast
1tsp salt
2tbsp olive oil
2 cups of whole wheat flour
1 1/3 cup all-purpose flour
For the filling:
Ricotta cheese (15oz)
Grated parmesan cheese (1oz)
1 large egg
1tsp dried basil
1/4tsp garlic powder
For the topping:
1 cup of marinara or spaghetti sauce
How to cook:
Begin by thawing the broccoli.
Take a large vessel, dissolve yeast and brown sugar in warm water and let it sit for 10 minutes. Add oil and salt to the yeast solution.
Mix 2 1/2 cups of flour and knead it until the dough is not sticky.
Place the dough in a well-oiled bowl and cover it up with a cloth. Let it rest until it doubles. Ideally, it will take an hour.
Divide the dough into six parts. Roll each of them into a circle.
Mix the filling together and stir in the thawed broccoli.
Fill half of the dough circle with cheese mix. Fold it and pinch the edges. Use a fork to seal it.
Place these calzones carefully in a cookie sheet and bake for about 20 minutes at 375oF.
Let it cool for 5 minutes. Then serve with warm marinara sauce on top of them.
Prep time: 15min
Cooking time: 20min
Servings: 6 calzones
Nutritional value: Calories – 486, fat- 14g, carbohydrate – 70g, fiber- 8g, protein – 22g
7. Greek chicken and veggies lunch bowl
This is one of the easiest and healthiest make-ahead lunch bowls.
You will need:
1 1/2lb chicken breast
5 cups spinach
1 1/2 cup dry couscous
2 cups chicken broth
1 1/2 cherry tomatoes
15oz canned chickpeas
1/2tsp paprika
Salt
Ground black pepper
2tbsp Feta cheese crumbles
For the dressing:
1/3 cup olive oil
1/4 cup lemon juice
3 cloves of garlic
1tbsp red wine vinegar
1tbsp dried oregano
1/2tsp onion powder
1/2tsp salt and ground black pepper
How to cook:
Cut the chicken into one-inch pieces and whisk the marinade mixture together.
In a zipper bag, put the chicken and half of the mixture. Seal and refrigerate it for a day.
Boil two cups of chicken broth, add 1/2 cup of couscous and let it soak. Whisk after five minutes and set aside.
Heat a skillet over medium heat. Rinse the beans and toss them in the pan to toast. Add paprika, salt and pepper to it.
After toasting for a few minutes, add spinach and cook until they wilt.
Keep the chickpeas and spinach aside. Cook the chicken until it is no longer pink.
Now, layer couscous with chicken, chickpea/ spinach mixture and then fresh tomatoes. Top the remaining dressing and sprinkle some feta cheese.
You can also serve in 5 bowls and it can be frozen too.
Prep time: 25 minutes
Cooking time: 40 minutes
Servings: 5 bowls
Nutritional value: calories- 610, fat- 25g, carbohydrate- 57g, fiber- 8g, protein- 39g
8. Enchilada-stuffed zucchini boats
A superb-fresh take on enchiladas, this recipe is totally an eye candy and brimming with flavors!
You will need:
1 medium red onion
1 medium red bell pepper
2 medium-sized red tomatoes
4 large zucchini
1 medium jalapeños
2 cloves of garlic
Shredded goat cheese (3oz)
1tbsp butter
Green chilies (3 to 4)
1tsp ground cumin
1tsp chili powder
Salt
How to cook:
Dice the onion, bell pepper and tomatoes into small pieces. Mince the garlic. Remove the seeds and cut the jalapenos into small pieces.
Preheat the oven to 400oF. Line a baking sheet with parchment paper.
Heat up a skillet on medium heat and melt the butter.
Sauté the onion, bell pepper and chili for 10 minutes. Then add the tomatoes, garlic, cumin, chili powder and salt to taste. Cook for another 8 to 10 minutes.
Cut zucchini in half lengthwise and remove the hard stem.
Spoon out the center filling, but retain enough flesh.
Place the hollowed zucchini on the baking sheet and fill with tomato mixture. Top it with grated cheese.
Bake for 20 minutes until zucchini is tender.
Prep time: 40min
Cooking time: 20min
Servings: 4
Nutritional value: Calories – 163, fat- 8g, carbohydrates – 15g, protein – 9g
9. Chicken pesto kebab
These kebabs don't need the usual grilling. Serve them hot or cold, they're delicious! In fact, your kids can skew them on their own.
You will need:
3 cups tortellini pasta
1/2 cup pesto
2 medium-sized red bell pepper
2tsp olive oil
1 1/2 cup sliced white mushrooms
6 pieces cooked chicken breast tenders
15 wooden skewers
How to cook:
Cook the tortellini according to the package instructions. Drain water and put them back in the pan. Add the pesto sauce and stir well.
Separately, put some olive oil in a skillet and sauté chopped bell pepper and mushrooms over medium heat until they are tender.
Add the pasta with pesto into the skillet and stir.
Remove the heat and cool it.
Slice the cooked chicken into cube pieces.
Skewer pasta, veggies and the chicken in the order your kid loves.
Prep time: 10min
Cooking time: 15min
Servings: 6
Nutritional value: Calories – 390, fat- 21g, carbohydrates – 32g, protein- 16g
[ Read: Vegetarian Recipes For Kids ]
10. Squash Corn Chowder
Chowder is the perfect cozy comfort food, creamy, flavorful and sweet enough to charm your little one.
You will need:
1 medium onion, finely diced
3 medium carrots, chopped
1 medium sweet potato chopped into bite-sized pieces
Kabocha squash (3lb)
1tbsp vegetable oil
4 cups of chicken broth
Cream cheese (4oz)
1 can drained garbanzo beans
2 cups of frozen corn
Salt
How to cook:
Peel and chop the squash into small bite-sized pieces. You can soften the squash first by heating in the microwave.
Poke the squash with a fork and keep it in a dish for 8 minutes in the microwave or, at 400oF for 20 minutes
Heat a pot on medium-high, add oil and sauté the onions for 5 minutes.
Then, add the carrots, squash, potatoes and the broth.
Bring it to a boil and reduce the heat and let it simmer for 15 minutes.
If you want the consistency to be thin, leave the cover open, or cover it up if you want it thicker.
Add the beans, corn, cream cheese, and salt.
Increase the heat to high and boil it for 5-10 minutes until all the vegetables are tender.
Prep time: 15-20min
Cooking time: 35min
Servings: 4
Nutritional value: Calories – 537, fat- 15g, carbohydrate – 85g, fiber – 19g, protein – 20g
Now you have a collection of vegetarian and non-vegetarian combo lunch ideas. But, if you are a vegetarian looking for unique vegetarian lunches, then we have them as well.
Vegetarian Lunch Ideas for Kids
Vegetarian lunch recipes need not always be the regular salads. You can make a variety of them both for home and school.
11. Spinach, artichoke and goat-cheese quiche
This fluffy quiche pie will make your kids wait for lunchtime.
You will need:
1 store-bought or homemade pie dough
1 cup artichoke hearts, cold, thawed and quartered
1 1/2 cups spinach
1/2tsp kosher salt
1tbsp butter
2 cups cream/ 6 eggs
1 1/4 cup almond breeze almond milk
1/2tsp nutmeg
1/2tsp ground mustard
Goat cheese (2oz)
How to cook:
Preheat the oven to 375oF.
Roll out the pie dough.
Take a nine-inch pie pan, keep the dough on it and refrigerate.
Melt the butter in a skillet on medium heat.
Cook the leeks for 5 minutes and stir occasionally.
Add the artichoke hearts to the pan and cook for 2 minutes.
Stir the spinach, season it with kosher salt and take it off from the heat.
Keep stirring so that the vegetables wilt the spinach, and set it aside to cool.
Whisk cream (or eggs), almond milk, mustard and nutmeg powder together.
Take out the pie tin from the refrigerator and fill the bottom with the cooked veggies.
Add half of the goat cheese, pour the almond milk mixture and then add some more goat cheese.
Bake the entire thing for 45 to 55 minutes.
 Remove it from the oven and let it rest for 10 minutes.
Prep time: 40min
Cooking time: 1hr 10min
Servings: 6
Nutritional value: Calories – 181.3, total fat- 10.7g, cholesterol- 142.7, total carbs- 13.9g
12. Sesame peanut noodles with veggies
These tasty, spicy peanut noodles will keep your kid's tummy happy.
You will need:
Dry rice noodles, 16oz
Low sodium soy sauce- 1/4th cup
2 tbsp vinegar rice
1 tbsp sesame oil
1 tbsp honey
3 tbsp peanut butter
1 tsp ginger root- grated
1 tsp chilli paste
2 cloves garlic- chopped
1 red bell pepper
1 medium carrot
1 green onion stalk
How to cook:
Follow the package instructions and cook the rice noodles, probably for 5 minutes.
Drain the rice, but do not rinse it.
Mix soy sauce, sesame oil, rice vinegar, ginger, garlic, peanut butter, honey, and chili paste in a bowl and whisk them until they are well combined.
Pour the sauce over the noodles and mix them nicely. Add in the veggies once the noodles are coated with the sauce.
You may serve it hot, or cold. Top it with finely chopped peanuts.
Prep time: 1hr
Cooking time: 25min
Servings: 6
Nutritional value: calories- 304, carb- 53g, fat- 7g, protein- 5g
13. Beetroot hummus toasts with mint and olives
Purple beetroot and salty feta make for a good combination.
You will need:
210g canned chickpeas
2 slices seeded wholemeal soda bread
Ready-to-cook beetroot, sliced
1tbsp lemon juice
1 garlic clove
1tsp rapeseed oil
30g crumbled feta
6 kalamata olives, halved
Fresh mint leaves
How to cook:
Slice the bread if it is quite long and toast it.
Put the chickpeas in a bowl, add half the beetroot, lemon juice, oil, and garlic. Blitz it to make hummus.
Spread it up on the toast and top with the remaining beetroot.
Spread some feta, olives, and mint.
Prep time: 10min
Cooking time: 2min
Servings: 2
Nutritional value: Calories — 381, fat – 12g, carbs – 47g, sugar – 11g, protein – 16g
14. Om Buddha Bowl
This one-bowl meal is going to steal hearts and make for a satisfying lunch.
You will need:
1 cup cauliflower florets, small
1tsp extra virgin oil
1/4tsp salt
1/4tsp ground cumin
2tbsp tahini
3tbsp hot water
1tbsp lemon juice
1 garlic clove
1tsp za'atar or 1/2tsp ground cumin and coriander
1 1/2 cups baby kale
1/2 cup canned chickpeas
1/2 cup cooked quinoa
How to cook:
Preheat the oven to 425oF.
Toss the cauliflowers in a bowl with oil, cumin and salt.
In a baking dish, roast the cauliflower for 12 to 15 minutes until it is tender.
In another bowl, whisk water, lemon juice, tahini, za'atar, garlic and the remaining salt in a small bowl.
Put the kale in the bottom of the serving bowl. Top it up with quinoa, cauliflower, and chickpeas; drizzle with two tablespoons of the dressing.
Prep time: 25min
Cooking time: 15min
Servings: One
Nutritional value: Calories- 500, protein- 20g, cholesterol- 0, fat- 25g
In addition to vegetarian and non-vegetarian, there is another way of life – veganism. And there are plenty of tasty vegan recipe ideas with which your child will not miss out on anything.
[ Read: Indian Breakfast Recipes For Kids ]
Vegan Lunch Recipes for Kids
Below are some delicious vegan recipes that take almost no time to cook.
15. Vegetable tahini lentils
This is packed with healthy vegetables, just the way you want, but no less delicious.
You will need:
50g tahini
2tbsp olive oil
1 lemon juice and zest
1 red onion, thinly chopped
1 garlic clove
200g green beans, trimmed and cut
1 yellow pepper
1 courgette
250g-pack puy lentils, pre-cooked
100g kale shredded
How to cook:
Mix the tahini, lemon zest and juice with 50ml cold water in a jug and make it a runny dressing.
Season it and set aside.
Heat oil in a large frying pan over medium-high. Throw the red onion with a pinch of salt and fry it for two minutes until it starts to soften.
Add pepper, green beans, courgette, garlic and fry them for five minutes, stirring frequently.
Sauté the kale, tahini, and lentils in the dressing for a few minutes until the kale wilts and everything is coated in the creamy dressing.
Prep time: 10 min
Cooking time: 10 min
Servings: 4
Nutritional value: Calories -293, carbs- 23g, protein- 13g, fat- 14g
16. Butternut soup with apple croutons and sage
Naturally sweet butternut squash with crispy sage and the beauty of apples makes for the perfect lunch
You will need:
1 large onion, chopped
1tbsp olive oil
1 garlic clove
1 butternut squash- peeled, deseeded and chopped
500ml gluten-free vegetable stock
3tbsp dry sherry
Sunflower oil
1tsp sage, chopped
20 small sage leaves, cleaned and dried
For the apple croutons
1tbsp olive oil
1 large apple, peeled, cored and diced
Golden caster sugar
How to cook:
Heat oil in a large pan, add the onions and fry them for 5 minutes. Add in garlic and squash, and cook for 5 more minutes.
Pour in the Madeira or dry sherry, the stock and the chopped sage. Cover and let it simmer for 20 minutes until the squash becomes tender.
In a food processor, blitz all of it until it is fine and smooth. Allow it to cool in a pan and then chill it until serving time.
To make the crispy sage, heat oil in a pan and add the sage leaves until they are nice and crisp. Do it in batches. Using a kitchen paper, drain the extra oil.
Before serving, reheat the soup. The texture will be thick and velvety. If it is too thick, add some stock.
For the apple croutons, heat oil in a pan. Add the apples and fry them until they soften. Sprinkle some sugar and stir until they are slightly caramelized.
Pour the soup in a bowl, top it with the croutons, sage and a small grinding of black pepper.
Prep time: 20min
Cooking time: 30min
Servings: 4
Nutritional value: Calories – 231, fat- 7g, carbs- 31g, protein- 4g
17. Moroccan spiced cauliflower and almond vegan soup
This comforting soup looks and tastes delicious.
You will need:
1 large cauliflower
2tbsp olive oil
1/2tsp ground cinnamon, coriander, and cumin
1 liter hot vegetable stock
50g toasted and flaked almond
How to cook:
Cut the cauliflower into small florets.
In a large pan, fry the ground cinnamon, cumin, coriander, harissa paste in olive oil for two minutes.
Add the cauliflower, stock, and almonds in the pan. Cover and cook it for 20 minutes until the cauliflower is tender.
Blend the soup until it is smooth.
Serve it with an extra drizzle of harissa and sprinkle some toasted almonds.
Prep time: 5min
Cooking time: 25min
Servings: 4
Nutritional value: Calories – 200, carbs- 8g, fat- 16g, protein – 8g
18. Banh mi
It's an Asian dressing on a vegan sandwich with hot sauce. As delicious as it sounds!
You will need:
150g of veggies – red cabbage and carrots, shredded
3tbsp vegan white vinegar
1tsp golden caster sugar
100g hummus
1 long French baguette
175g cooked tempeh, finely sliced
1/2 mint- leaves picked
Hot sauce, like sriracha
1/2 picked coriander leaves
How to cook:
Put the shredded vegetables in a bowl and add sugar, salt, and vinegar. Toss them together and set aside to pickle.
Heat the oven to 350oF.
Cut the baguette into four, slice them horizontally in half, and put them in the oven for five minutes until they are toasted and warm.
On each piece, spread a layer of hummus, top with tempeh slices, and the pickled vegetables.
Sprinkle some herbs and a little hot sauce.
Top with the other baguette piece to make a sandwich.
Prep time: 15min
Cooking time: 5min
Servings: 4
Nutritional value: Calories – 338, fat- 11g, carbs- 40g, protein- 16g
19. Cauliflower rice
This isn't the regular stir-fry bowl. It's versatile, simple and verily vegan.
You will need:
2 cups of cauliflower florets
2tbsp coconut oil or extra-virgin oil
1 red onion, sliced
4 cloves of garlic, minced
Coarse salt
1tbsp ginger, minced
1/4 cup vegetable broth
1/2 red bell pepper- stemmed, seeded and diced
Juice of half a lemon
2tbsp of pumpkin seeds, shelled
2tbsp fresh cilantro leaves
How to cook:
Trim the cauliflower florets into as small as possible so that they look like rice.
Heat 1 tablespoon of oil in a large pan over medium-high heat. Add in the red onion, two minced cloves of garlic and stir until tender. Add in the cauliflower and season with coarse salt.
Steam the vegetable broth. Keep it covered until the broth has evaporated and the cauliflower is tender.
Wipe the pan and heat one tablespoon of oil over medium heat. Throw in 1/2 of sliced red onion and cook until tender. Add in minced cloves, garlic, chili, ginger and cook for one minute.
Add the chopped cauliflower, bell pepper, carrots and cook until tender and blend them in a food processor until it looks like couscous. Season with some salt.
Squeeze some lemon juice.
For each serving, top the cauliflower with veggies and 1 tablespoon cilantro and pumpkin seeds.
You may have it with tortillas or plain rice.
Prep time: 10min
Cooking time: 15min
Servings: 4
Nutritional value per serving: calories- 278, total fat- 17.7g, cholesterol- 0mg, protein- 8.3g
If your child wants something different or light for lunch, you can try some sandwiches.
Sandwich Ideas For Kids' Lunch
Sandwich for lunch? Why not when the kid loves it? Try these alluring recipes.
20. Caprese sandwich with parsley pesto
This sandwich takes a spin with melted mozzarella and creamy pesto. This can be gorged as a lunch item on an everyday basis.
You will need:
1 loaf of French bread
1 medium tomato, finely sliced
3 slices of halved mozzarella cheese
3tbsp of parsley pesto
How to cook:
Slice a loaf of bread into half.
Add mozzarella cheese and tomato slices.
Spread the parsley pesto on the top, and close it with the other half of the bread.
oast it in a panini machine on medium for 5 minutes until it is crispy and the cheese melts.
Now, cut it in half and let your kids relish.
Prep time: 5min
Cooking time: 5min
Servings: 1
Nutritional value: 240 calories, fat- 2g, carbs- 21g, protein- 5g
21. Chicken finger sub with cabbage slaw
No, this is not the regular junk sandwich but a tasty yet healthy option.
You will need:
For chicken finger sub
1 1/2lb chicken tenders
One 1oz envelope dry ranch dressing mix
3c all-purpose flour
1tbsp baking powder
Kosher salt and black pepper
1 1/2 cup buttermilk
9c canola oil
1/4 cup Greek yogurt
3tbsp Dijon mustard, whole grain
One 16oz Italian or French bread loaf
For cabbage and snap pea slaw
2 cups of shredded cabbage
2 cups of thinly sliced sugar snap peas
1 grated carrot
1/4 cup of flat parsley
2tbsp of dill, freshly chopped
2tsp of lemon zest
2tsp of lemon juice
3tbsp of olive oil
Kosher salt
Black pepper
How to cook:
Toss the chicken with two tablespoons dressing mix in a bowl.
Whisk together flour, baking powder, 1 teaspoon each of salt and pepper and remaining dressing mix in a bowl.
Pour buttermilk in another bowl.
One at a time, toss the chicken pieces in flour mixture, dip in buttermilk, and toss again in the flour mixture.
Leave the coated chicken in the flour mixture for 10 minutes.
Heat 1 1/2 inches oil in a deep skillet or Dutch oven on medium heat to 360oF.
Fry the chicken in batches, turning them occasionally until they are golden brown and cooked for about three to five minutes.
Set up a wire rack over a baking sheet lined with paper towels.
Transfer the chicken to the prepared rack and season it with salt.
In a bowl, stir the mustard and yogurt. Season it with salt and pepper.
Slice the bread lengthwise and remove the top of the soft interior.
Spread the bottom of the loaf with yogurt mixture.
Top it with chicken and cabbage and snap pea slaw.
Sandwich with top half of the loaf.
Slice just before serving.
For the cabbage and snap pea slaw, toss the shredded cabbage, sugar snap peas, carrot, lemon zest, dill, lemon juice and olive oil in a bowl.
Season with some kosher salt and black pepper.
Let it stand for 5 minutes or until it wilts.
Prep time: 10 minutes
Cooking time: 25 minutes
Servings: 8
Nutritional value: Calories – 310, total fat – 62g, total carbs- 89g
22. Cuban sandwich
This has no fussy ingredients and will excite your kids — we bet!
You will need:
1 loaf Cuban bread
8 slices of Swiss cheese, about 1/2 pound
1/4 cup yellow mustard
16 slices maple glazed honey ham, 1 pound
16 slices hot capicola, 1 pound
12 slices of dill pickle planks
4tbsp unsalted butter
How to cook:
If you have a Panini press, preheat to medium high. If you don't have a press, you can use a sauté pan.
Slice the bread loaf into four parts and then each piece lengthwise. Spread butter on the outside of each half. Then spread the mustard on the inside.
Cover the inside of each half with Swiss cheese.
On one half of each sandwich, layer four slices of maple glazed honey ham and four slices of capicola.
Put two to three pickle planks on top of the ham and close the sandwich.
Put the sandwich in the Panini press and keep something heavy and heat-proof on top of the press.
Cook for about five minutes, until the cheese is melted and the outside is crispy.
If you are cooking in a sauté pan, keep it in medium-high heat. Transfer the sandwich to the pan and place a flat-bottomed dish, such as a baking dish weighted with something heavy, such as canned food or a sack of flour. Cook for 2 to 3 minutes, each side.
Take the sandwich out to a cutting board and slice it in half.
Prep time: 5min
Cooking time: 5min
Servings: 4
Nutritional value: Calories – 570, fat – 14g, cholesterol – 55mg, protein- 32g
23. Green Goddess Sandwich
It's green, it's healthy and it looks drop dead gorgeous!
You will need:
For green goddess mayonnaise
1/3 cup basil leaves
1/3 cup tarragon leaves
1/3 cup chives, chopped
2 medium garlic cloves
2 anchovy fillets
Zest and juice of 1/2 a lemon
1/4tsp salt
1/2 cup mayonnaise
For pickled spring onions
2 spring onions
1/2 cup of white wine vinegar
2tsp sugar
1 tsp fine sea salt
1/4 tsp black peppercorns
For the sandwich
2 slices of pan bread
1/2 ripe avocado, sliced
2 fat slices of fresh mozzarella
1 medium Green zebra tomato
Cucumber slices
Pickled onions
Sprouts, ideally broccoli sprouts
Small lettuce leaves
How to cook:
Green goddess mayonnaise
In a food processor, combine all the ingredients except the lemon juice – basil, chives, garlic, tarragon, anchovies, lemon zest, salt, mayonnaise. Make a smooth puree for two minutes. Blend in the lemon juice. Chill it.
Pickled spring onions
In a medium jar, add the spring onion slices, sugar, salt, vinegar, and peppercorns. Put the lid on the jar and let it sit for at least 15 minutes; shake it a few times to let the salt and sugar dissolve properly. Use it immediately or put it in the freezer until needed. You can keep it for one week.
Sandwiches
Toast the bread, spread both the slices with a thick layer of mayonnaise. Top it up with the avocado, tomato, cucumber, pickled onion, sprouts, lettuce, and mozzarella. Sandwich with the other bread slice and press it down gently. Now, slice in half.
Prep time: 20min
Cooking time: 10min
Servings: 4
Nutritional value: Calories — 488, fat – 19g, protein – 33g, carbs – 46g
[ Read: Easy Egg Recipes For Kids ]
24. Grilled chicken sandwich with a twist
How about tender, juicy chicken thighs with sun-dried tomatoes and pesto? Yum, right? Let your kids enjoy it to the fullest.
You will need:
6 boneless, skinless chicken thighs (excess fat trimmed off)
Salt and pepper
Extra virgin oil
6 ciabatta rolls, halved
6tbsp pesto
6tbsp sun-dried tomato spread
6 slices of fresh mozzarella
How to cook:
Take the chicken thighs and sprinkle both the sides with salt and pepper.
Heat the grill to medium. Lay out the chicken thighs. Grill the thighs for 10 to 12 minutes, turning them a couple of times.
Before removing the chicken from the grill, spread mozzarella over each thigh. As soon as it begins to melt remove it.
Drizzle olive oil over the cut ciabatta rolls and place them directly on the grill.
Use a spatula to transfer the thighs and toasted rolls to a platter.
Lay one tablespoon of sun-dried tomatoes on the bottom half of each roll and one tablespoon of pesto on the top half.
Transfer the chicken thighs melted cheese side up on each roll's bottom.
Place the top half, pesto side down on the chicken.
You may slice up the sandwich half, diagonally.
Prep time: 10min
Cooking time: 20min
Servings: 6
Nutritional value: Calories – 444, fat- 7g, cholesterol – 75mg, carbohydrates – 48g, protein- 35g
25. Triple decker yum sandwich
Here's a mouthwatering triple decker sandwich combined with wasabi mayonnaise.
You will need:
8 strips applewood smoked bacon
1lb boneless, skinless chicken breast
1tsp sea salt
1/2tsp black pepper
1 1/2tsp wasabi powder
1tsp lemon juice
1/2c mayonnaise
12 slices Pullman bread
1 bunch watercress
1/4 red onion
1 medium beefsteak tomato
How to cook:
Heat the oven to 350oF.
Place a wire rack on a baking pan and line the bacon strips in a single layer.
Bake for 20 minutes, keep turning the strips and cook until they are just about crisp and brown.
Season the chicken on both sides with salt and pepper and place it on a lightly oiled baking pan.
Bake for 10 minutes at 350oF. Turn the meat over. Bake until the internal temperature reaches 167oF. It will take about 15 minutes.
Take it out and leave it for 15 minutes before slicing into thick strips.
Stir wasabi powder and lemon juice until a paste forms. Blend in the mayonnaise and spread evenly on the toasted bread.
Place the watercress, chicken slices and red onion on the bread.
Cut the beefsteak tomato into eight 1/4th inch slices.
Top with a slice of toasted bread, then layer the bacon and tomato.
Top with one more bread slice, insert toothpicks and slice them up.
Prep time: 10min
Cooking time: 10min
Servings: 4
Nutritional value: Calories – 510, fat- 38g, protein – 46g, carbs – 46g, cholesterol – 172mg
Eating healthy and eating delicious food can be synonymous. And with these recipes, you will agree with us. Try them out and let us know about your child's favorite recipe, in the comment section below.
Recommended Articles:
The following two tabs change content below.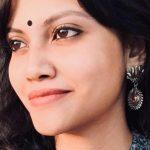 Latest posts by Sudipta Jana (see all)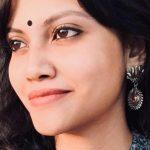 MA English Pursuing Child Nutrition and Cooking from Stanford UniversitySudipta is an English Major from the University of Hyderabad. Has considerable medical research writing experience, but also enjoys creative writing and the arts. Her writings aim to make highly scientific/ health material easy to understand for a common reader.She is also a National Novel Writing Month awardee. Sudipta loves to hit the roads to find stories and motivation to fill up her canvases and the pages of her diary.