Alternative healing therapies and approaches have been getting increasingly popular in recent times. Mostly because these are thought to tackle a good number of ailments without any side effects associated with their use.
Acupuncture is one such healing therapy that is thought to be amazingly effective in handling a wide range of health conditions. Here In this post, we tell you everything you need to know about various benefits of acupuncture during pregnancy. Read on!
What Is Acupuncture?

Acupuncture is a therapy that has its roots in Chinese Medicine.
According to Chinese principle, blockages and imbalance in the flow of the life force energy (also known as qi) through the body is what leads to the development of diseases.
Acupuncture attempts to stimulate the normal flow of this life force energy through the body once again.
Though it makes use of extremely thin needles, the procedure doesn't involve any pain.
Acupuncture has been in use since thousands of years to tackle many health conditions including:
Headache
Insomnia
Migraine headache
Infertility
Neck pain
Musculoskeletal problems
Nausea
How Does Acupuncture Helps During Pregnancy?

A lot of people have concerns about the use of this form of medicine as it involves the use of needles. In general, it is always best to seek the services of a professional when dealing with any health condition, especially during pregnancy. As this is one of the crucial periods of your life and you need to take extreme good care for you and your growing baby inside. Any kind of risk may turn fatal or severe loss.
Benefits Of Acupuncture During Pregnancy

Acupuncture is thought to help tackle many signs and symptoms associated with pregnancy.
Hyperemesis gravidarum is a condition similar to a severe form of morning sickness. Acupuncture can be of good help in solving this condition.
It also stop bleeding or spotting in the early months of pregnancy.
It is considered to help prevent exhaustion, migraine headaches, heartburn and many other symptoms associated with pregnancy.
Pregnant women suffering from depression and anxiety can also experience benefits after using this approach.
Lower back pain, hip pain and leg pain following childbirth are thought to be effectively cured by using acupuncture as a treatment option.
Some studies have found that using acupuncture during labor can actually help shorten the span of labor.
Risks Of Acupuncture During Pregnancy

The biggest question remains – is acupuncture safe during pregnancy? Well, yes. For that make sure you have the support of a professional acupuncturist.
It is important to note that stimulating certain points on the body can cause uterine contractions, which may lead to a miscarriage.
Avoid going for long acupuncture sessions- limit it to around 15-20 minutes, and if you do feel any contractions, stop immediately.
Acupuncture is also thought to help women who are overdue giving birth. So if you're looking out for a natural way to induce labor, you've got it here.
It is therefore best to seek services of some trained in the art and avoid trying out the procedure yourself. Also make sure your acupuncturist has some good experience in dealing with pregnant women.
Tips To Remember

It has also been found that acupuncture could help you tackle the pain associated with childbirth and promote a natural, easy delivery.
Speak to your doctor about using acupuncture while you are in labor.
Don't hesitate to check for certifications and get into the details of your condition with your acupuncturist.
We hope this article helped you understand a bit more about the use of acupuncture in pregnancy. Do share your experiences and views on acupuncture with us in the comment section below:
All the best and have a safe pregnancy!
Recommended Articles:
The following two tabs change content below.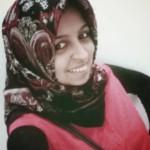 Latest posts by Enozia Vakil (see all)