Chronic cough can be exhausting for your baby and worrisome for you. A cough is not uncommon among babies, but if it persists, you might want to do something about it. While going to the doctor and using medications is one option, trying home remedies is another.
But is it safe to use home remedies for cough in babies? What natural ingredients are safe and effective? MomJunction answers these questions and more in this post on the best home remedies for cough in babies.
Nine Best Home Remedies For Cough In Babies
1. Breast milk
Coughing can irritate the throat. Keeping the infant hydrated with fluids is the best way to reduce such an irritation. Babies below the age of six months should be breastfed more as breast milk keeps them hydrated and is safe too. Breast milk can soothe the throat while breastfeeding can calm the baby, thus relieving the irritation.
Breast milk also contains antibodies that fight the pathogens. The US Centers for Disease Control and Prevention reiterates that breast milk protects against many respiratory diseases (1). Therefore, breast milk should be your first choice as a home remedy.
2. Sips of water
If the infant is older than six months, then give them small sips of water periodically to rinse the mucus off the throat and keep it moistened. You can use a baby's feeding spoon to give them water whenever they cough.
3. Lukewarm liquids
Babies older than six months can have warm liquids such as vegetable/meat broth, homemade soups, and purees. Do not give the liquids that are too hot. They should be tepid or at room temperature. Warm fluids will help soothe the infant's throat, which is likely to be rough due to coughing.
4. Warm food
Serve warm and easy-to-swallow solid food for older babies. Mashed potatoes, mashed peas, and cooked chicken and carrot pieces are excellent choices. The warmth from the food and its softness can relieve the throat irritation to some extent.
5. Honey (only for babies older than 12 months)
If the baby is older than 12 months, then you can give them 2-5ml of honey whenever they have a bout of cough. Honey helps in thinning the mucus and relieving cough. The American Academy of Pediatrics states that honey can be better than cough syrups in reducing the intensity of coughing (2).
Remember that honey is only safe for babies older than a year. The spores of Clostridium botulinum bacteria in honey can cause an internal infection called infant botulism among babies younger than 12 months (3). However, the bacteria do not affect adults and babies older than 12 months.
6. Humidifier
Humid air is more comfortable to breathe and can help reduce some amount of throat irritation caused by coughing. Medical experts suggest the use of cool-mist humidifier for infants. Hot-water humidifiers, also called steam humidifiers, should not be used since they increase the risk of burns (4).
7. Vapor rubs
Gently apply a baby rub over the baby's throat to help reduce the discomfort. Some manufacturers recommend the use of a baby rub only for infants older than three months. So check the manufacturer recommendation before using it.
8. Keep the baby warm
Cold climate can exacerbate the cough. Adjust the temperature in the room if it is cold and dress your baby in warm clothing. Use a scarf to keep the infant's throat warm. Protection from cold can help reduce the intensity of the cough.
9. Reduce exposure to irritants
Household dust, pet fur, and strong odors can aggravate the baby's cough. Avoid letting the baby come in contact with pets and do not use strong room fresheners. Keep away strong deodorants that could potentially irritate the baby and trigger coughing.
Medicinal remedies including homeopathic medicines for cough in babies should be given only after doctor consultation. Although coughing leaves your baby tired and cranky, it goes away with proper home care and treatment. Proper care will gradually bring back your little one to good health.
Have you used any home remedies for cough in babies? Let us know about them in the comments section below.
Disclaimer: Information given in this article is not a replacement for medical advice. Please consult a registered medical practitioner before using any home remedy for an infant.
References:
Comments are moderated by MomJunction editorial team to remove any personal, abusive, promotional, provocative or irrelevant observations. We may also remove the hyperlinks within comments.
The following two tabs change content below.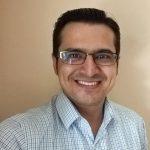 Latest posts by Rohit Garoo (see all)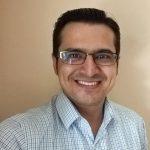 Rohit Garoo
Rohit Garoo took writing as a profession right after finishing his MBA in Marketing. Earlier he graduated with a Bachelor's degree in Botany & Zoology from the autonomous St. Xavier's College in Mumbai. Rohit has also done a Stanford University certification course on breastfeeding. This botanist-zoologist turned writer excels at life sciences, and at MomJunction he writes everything about pediatrics and maternal care. In between writing and being overly curious, he spends time cooking, reading, and playing video games. LinkedIn profile – linkedin.com/in/rohit-garoo-263115aa