During pregnancy, your hair might be thick and lustrous. It could be due to the hormones, the diet, and the prenatal vitamins you took throughout your pregnancy. However, this hair growth may not last for long after delivery. Your hair might start falling a few months after delivery.Your hair might start falling a few months post delivery.
In this post, MomJunction tells you why you might lose hair post-delivery and how you could try and control the hair loss to preserve your beautiful tresses.
Is Hair Loss Normal After Delivery?
Postpartum hair loss is usually experienced two to four months after delivery. This might continue up to 24 weeks, but it is rare for it to prolong beyond 15 months (1). This condition is called telogen effluvium or postpartum alopecia.
It may cause the hair to become thin, more prominent on the top of the scalp than on the sides and the back.
What Causes Hair Loss Post Delivery?
A hair growth cycle comprises two phases, namely anagen (growth phase) and telogen (resting phase). Around 90% of the hair grows at any given time, while about 10% remains in the resting phase and eventually falls (2). On an average, an individual loses around 100 strands of hair every day (3).
During pregnancy, a spike in the estrogen level extends the growing phase and halt the resting phase. This means the growth of hair increases and the shedding of hair decreases as the resting phase comes to standstill. This, in turn, could make the hair look fuller and lustrous.
After delivery, the estrogen level comes back to normal, causing more hair follicles to enter the telogen/resting phase. This might lead to excessive hair fall post delivery (2). This condition is short-term, and you may regain your normal hair growth six to 12 months after pregnancy.
Loss of hair may dishearten you, but hair fall after pregnancy could be managed. But you can overcome hair fall after pregnancy.
[ Read: Postpartum Infections Types ]
Ways To Manage Hair Loss After Delivery
According to the American Association of Dermatologists, here are a few tips you could follow to regain the normal hair growth after pregnancy (4).
Use volumizing shampoos. They contain protein, which coats the hair follicles and could make the hair appear thick and dense.
Select a conditioner for fine hair. Such conditioners are specially formulated for fine hair as they might not weigh down the hair (make the hair lose its volume and look limp).
Apply the conditioner properly. The conditioner should be applied at the end of the hair and not on the scalp. Conditioner, when applied on the scalp, may tend to saddle the hair.
Avoid using conditioning shampoos. Check the label on the shampoo because a conditioning shampoo contains a heavy conditioner that could weigh down the hair.
Do not use intensive conditioners. These are heavy conditioners and hence should be avoided.
Other tips you may try:
If you want to keep long hair, get a 'layer cut' done to have a fuller look; alternatively, short hair looks denser and is easy to manage.
Use hair mousse and moisturizer. A volumizing hair mousse might give a denser look to your hair. A moisturizing shampoo may maintain the moistness of hair and remove dryness.
Hair ornaments like hair bands, bandanas, and scarves could make your tresses look stylish.
Use a wide-toothed comb to detangle the hair gently without causing any damage.
Stay away from heating or other hair treatments, and do not use blow dryers as they may aggravate the hair fall.
Avoid hot water for washing your hair, and do not use tight clips and tight braids as they may lead to hair breakage.
Use a mild shampoo to clean your hair.
In addition to the shampoos and conditioners, and the above tips, you may follow some natural home remedies to increase your hair volume.
[ Read: Post Pregnancy Diet ]
Home Remedies To Support Hair Growth
Here are a few home remedies that might help promote healthy hair growth:
Look out for nutrient deficiency: Apart from low estrogen levels, another reason for hair fall could be the lack of sufficient nutrients in your body. A low level of zinc, iron, niacin, essential fatty acids, selenium, and vitamin D may lead to hair fall (5).
Take nutrient supplements after consulting your doctor. Also, eat foods rich in vitamins C and B complex, iron and zinc, such as peas, legumes, oranges, green leafy vegetables, yeast, curd, sprouts, buttermilk, whole grains, nuts, and soya.
Fenugreek seeds: They might promote healthy hair growth and could prevent hair loss (6). They might also strengthen and soften the hair. Soak the fenugreek seeds in water and leave them overnight. Strain the water the next day, make a paste of the seeds and apply it to the scalp and hair tips, leaving it to dry for 30 minutes. Use the strained water to rinse your hair and then wash with normal water. A traditional belief says that doing this twice a week could help.
Egg white: Another old remedy is a hair pack of egg white, honey (1tbsp), and olive oil (1tbsp), which might promote hair growth. After applying this pack, leave it on your hair for 30 minutes and rinse it off with lukewarm water. Honey helps in conditioning the hair (7), an egg promotes new hair growth (8), and olive oil might add strength and shine to the hair (9).
Curd: It might work as a natural conditioner and may prevent hair fall. It is likely to improve the quality of hair (10). Apply curd on the scalp and leave it for 10 minutes. Having yogurt in your diet might also help you reap its benefits.
Indian gooseberry: Amla has been known for its hair-nourishing properties for centuries (11). You may include it in your diet or use it for head massage. For massage, boil the berries in coconut or almond oil till they turn dark and use the oil.
Massage: An increased blood circulation in the scalp promote hair growth (12). For this, you just need to massage your scalp for 5-10 minutes with oil (coconut, almond, etc.). Massaging with medicated oils such as mahabhringraj or rosemary could give better results. Rosemary oil may facilitate proper oxygen supply to the hair follicles.
Flax seeds and dry fruits: Including these foods in your regular diet might help the growth of healthy hair. Flax seeds and dry fruits are said to be a rich source of omega-3 fats.
[ Read: How Long Does Postpartum Constipation Last ]
False daisy (bhringraj): This may promote the growth of hair (13) and restore its natural color. Make a paste of fresh leaves of bhringraj and apply it on the scalp. Wash it off after a few minutes with lukewarm water.
Castor oil: It is rich in omega-9 fatty acids (ricinoleic acid) and helps promote hair growth (14), prevent hair loss, and moisturize the hair. Mix it with warm almond or coconut oil and gently massage this mixture on your scalp.
He shou wu: The Chinese herb is rich in zinc and is known for its anti-inflammatory properties. It is believed that the consumption of this herb is likely to reduce hair fall and prevent the greying of the hair.
Yeast hair mask: Beer is considered good for hair as it has yeast that reduces postpartum hair fall. This yeast contains folic acid, biotin, and riboflavin, which may enhance hair growth. Moreover, it is likely to give strength and add shine to the hair.
Biotin supplement: Biotin, also called vitamin H, could help in the synthesis of a hair protein called keratin (15). Lack of this vitamin might lead to hair loss and breakage. Using a B-complex vitamin supplement or shampoo or conditioner enriched with biotin may help in reducing hair fall.
Aloe vera: The vitamins and minerals in this are likely to promote hair growth. It also increases blood circulation in the scalp and is believed to promote the growth of healthy hair follicles, maintain pH balance, and moisturize the scalp. Apply aloe vera gel to your scalp and leave it for half an hour before washing it. Do it thrice a week.
Follow these remedies regularly, and your hair loss problem could be resolved eventually.
Read on as we answer some common queries.
Frequently Asked Questions:
1. Does breastfeeding cause postpartum hair loss?
Postpartum hair loss could be a result of a change in the hormonal levels (16) and may not be related to breastfeeding.
2. Can hair loss worsen with subsequent pregnancies?
Postpartum hair loss, also called telogen effluvium, is normal and temporary after pregnancy. However, if you have anagen effluvium, wherein the growth phase of hair follicles is hindered, then the condition may worsen in the subsequent pregnancies.
3. What is hair tourniquet?
If you have long hair, then a strand that falls out may get wrapped around your baby's fingers, wrists, ankles, toes, or penis. This hair-wrap is called hair tourniquet (17), which could be painful for the baby. The hair might get wrapped up so tightly that it may restrict blood flow in that area and cause infection.
If you ever see such a strand wrapped around any part of your baby's body, then try to unwind the hair gently or cut it carefully using scissors. If the strand is tightly strangled, then seek medical attention immediately.
After delivery, it may take some time for the body to get back to normalcy. During this period, the hormonal fluctuations might bring several changes in the body, including hair. If severe hair fall persists months after your delivery, then visit a dermatologist. But, mostly, hair loss after delivery is short term and temporary, so you need not worry.
Do you have any remedies for hair loss after pregnancy? Let us know in the comments section.
References:
MomJunction's articles are written after analyzing the research works of expert authors and institutions. Our references consist of resources established by authorities in their respective fields. You can learn more about the authenticity of the information we present in our
editorial policy
.
The following two tabs change content below.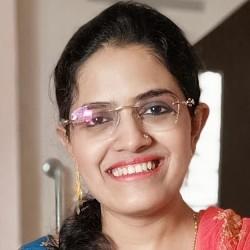 Dr. Umera Zakiahmed Saiyed
(BHMS)

Dr. Umera Zakiahmed Saiyed is a homoeopathic consultant and runs her own clinic Noor. She pursued her BHMS from Yerela Medical College in Kharghar, Mumbai and worked as an assistant doctor under a gynaecologist in Surat, Gujarat. With more than 5 years of experience in gyneacpcods, assisting many labor and caesarean deliveries, she holds expertise in cases related to infertility,...

more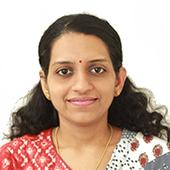 shreeja pillai
Shreeja holds a postgraduate degree in Chemistry and diploma in Drug Regulatory Affairs. Before joining MomJunction, she worked as a research analyst with a leading multinational pharmaceutical company. Her interest in the field of medical research has developed her passion for writing research-based articles. As a writer, she aims at providing informative articles on health and pharma, especially related to...
more