Are you worried about your darling's dry skin? Dont be, as like adults, children too can suffer from dry, irritating and itchy skin rashes.
Your kid's skin is super soft and sensitive and needs proper care. The scorching sun, air conditions, salt water and chlorinated pool water – any of these can be the reason for dry itchy skin in children.
It is advised not to ignore the dry skin in your kid, as it may lead to allergies. Here is a small guide or you to prevent dry skin conditions in children.
Symptoms Of Dry Skin In Children:

If your child is having dry skin, you will notice dry patches. These patches are not only noticed in winter, but also in summer as well. Look out for any of these symptoms as well:
Rough and flaking skin
White or grayish patch on dark skin
Chapped lips
Cracked skin
Itchy and scaly
[ Read: Scars On Children ]
Few children just have dry hands and legs from time to time. Redness and roughness can be noticed on the skin of kids suffering from dry skin.
The skin may get peeled and they may feel itchy in the affected area.
Some children even get patches of dry skin on their arms, hands, legs and face.
The skin of children suffering from eczema gets red and itchy.
[ Read: Eczema In Children ]
Home Remedies For Dry Skin In Children:

Children do experience various skin issues like dry skin, eczema, itchy skin, bugs bit, etc.. Therefore frequent moisturizing is very much essential. You can get rid of your kid's dry skin by following simple tips at home. They are as follows:
Bathing generally dries skin because it removes the natural oil from the body along with the dirt. This can be avoided as long as we take precaution.
Limit your child's bath to 10 minutes if he or she is taking long time to bath. Avoid hot water and use warm water.
You can let your child have his or her own little time playing in the soap-free water before you give a bath.
It is good to avoid too much of bubble bath.
As soon as your child gets out of the bathtub, pat him or her dry. Apply moisturizer immediately to lock the water on the skin. This should be done within three minutes post bath.
It is advisable to use fragrance free mild soap, to avoid irritation.
Choose alcoholic free based moisturizer.
Thicker the moisturizer, more effective is its effect on the skin.
If daily application of moisturizing doesn't help, you can switch to ointment. This helps make skin greasy.
Chlorine water in the swimming pool can dry up and may also burn the skin of your child. After swimming, rinse off your child with tap water and apply moisturizer.
Make your child drink lot of water.
Let your child get dressed in layers during winter. Gloves and scarf are a must to avoid cracked hand or chapped lips.
[ Read: Water Safety For Kids ]
If your child has a dry skin problem and you have any doubt regarding the same, then you must visit your doctor. A dermatologist will examine the skin carefully before giving you the best treatment.
Your child may be prescribed moisturizer which contains urea or lactic acid. This helps in retention of water. But if a child is suffering from eczema or cracked skin, this ingredient can sting. The prescribed medicine needs to be applied several times a day.
[ Read: Allergies In Children ]
It is always recommended that you take your doctor's advice before buying any over the counter moisturizer for your child's skin. As some moisturizer may have ingredients which might be harmful to your child's skin.
Take care of your kid's skin for them to stay healthy and happy. You can share your views by commenting below.
Reference : 1
Recommended Articles:
The following two tabs change content below.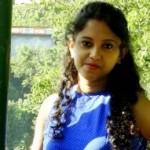 Latest posts by Sudeshna GuhaSarkar (see all)