While adoption is a unique, emotional, legal process that entails several challenges, it has many benefits for the family as well as the adopted child. But before adopting a child, consider these two factors — age of the adopted child at the time of adoption and parental skills of the adoptive parents in supporting the child's emotional needs. A child can blend with the new family if they are adopted at a young age.
In this post, we tell you about the possible effects of adoption on children.
5 Effects Of Adoption On Children
Even though adopted children receive great care and attention equal to their non-adopted siblings, certain factors may affect your dear adopted kid. Common effects of adoption on child include:
1. Poor Academics:
Your adopted kid may not be able to outperform her non-adopted sibling in reading, math, and academics. Several studies reveal that adoption may hamper the educational performance of the adoptees if they don't receive proper support. However, if you take a special interest in your adoptee's education, then your adopted child may excel in reading, math, and other academics. Encourage your child to learn and excel in academics (1).
2. The Feeling Of Rejection:
Your adopted child may feel the sense of rejection and abandonment at a point in your life when she would learn about her adoption. Your child may wonder what made her birth parents put her up for adoption, why they abandoned her, was anything wrong with them, or did they dislike her. The feeling of rejection may creep in negatively in the minds of your child. So, make your adopted child feel that she is one of the important elements of your family (2).
3. Mourn For Their Birth Culture:
Along with grief, your adopted child may react to the loss of their birth parent with anger, numbness, anxiety, fear, and depression and mourn to learn about her birth culture. Mourning for the birth culture is more prominent in trans-racial adoption than normal adoption. Your child may make an effort to learn and speak her mother tongue and learn more about her birth culture and linguistic heritage (3).
4. Striving For Identity:
Adopted kids are eager to learn more about their biological family, siblings, and relatives. Your adopted child may have questions, such as who she is, does she resemble her father or mother, do her siblings resemble her, and who are her grandparents, cousin, aunts, and uncles. Your adopted child may wonder which social, cultural, and education class she belongs originally. She may bug you with questions regarding what experience she may have while staying with her biological family (4).
5. Concerns About Medical History:
Your adopted kids may not be aware of their medical history. Also, you too may not have full knowledge of the medical history of your adopted child. Accurate medical history aids in finalizing the right line of treatment. Lack of medical information can be challenging as it may fail to reveal whether your adopted kid is at a high risk of suffering from any ailment due to heredity and that line of treatment will be the most effective. In such circumstances, your adopted child may wonder about her medical background (5).
With this knowledge about adoption, and how adopted children may react and interact with others, you can now provide the adequate support to your family. Proper care, love, and affection to adopted kids can help them overcome the negative effects of adoption on children.
Did any particular feeling bother your dear adopted child? How did you tackle the problem and help your child overcome it? Tell us. Other adoptive mothers would like to hear from you. So, comment below.
The following two tabs change content below.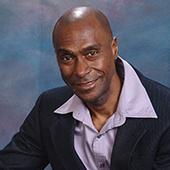 Dr. Carlos Juan Carmona-Goyena
(PhD (Counseling Psychology))

Dr. Carlos Juan Carmona-Goyena is a board licensed therapist in the USA and Puerto Rico with a specialty in couples, families, and relationships. Dr. Carlos possesses a PhD in Counseling Psychology granted at the Interamerican University of Puerto Rico. His two-decade professional experience also includes scientific research in family emotional and relational processes and its effect on psychological functioning. Dr....

more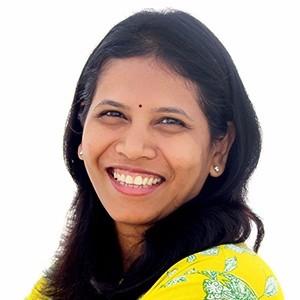 Kalpana M
Kalpana Nadimpalli graduated in English Literature and Psychology. Her fascination for the corporate world made her do a Masters in Business Administration. Being a mother of two boys, she could naturally fit into the shoes of a writer at MomJunction. She wrote articles on new parenting and relationships. Previously, Kalpana worked as a product information specialist and technical writer. During her...
more