Are you suffering from depression or panic disorders while breastfeeding? Are you confused about the safety of having some Effexor (Venlafaxine) for your condition, as you are nursing? If you nodded along in solemn agreement, consider reading our post about taking Effexor while breastfeeding.
What is Effexor? Does it affect my baby adversely? Can it trigger any side effects? Get the answers to these questions below. Here, we look at Effexor, and how it treats depression and other conditions while you are breastfeeding.
What Is Effexor?
Effexor, also popular as Venlafaxine, is antidepressant belonging to the group of selective serotonin and norepinephrine reuptake inhibitors (SSNRIs). The drug affects chemicals in your brain that tend to be the reason for the depression. Venlafaxine increases serotonin and norepinephrine levels in your brain to improve your mood and mitigate the pain while you are nursing your infant (1).
[ Read: Is It Safe To Take Antidepressants While Breastfeeding ]
Is It Safe To Have Effexor While Breastfeeding?
Yes! You can continue breastfeeding your little one even if you are taking Effexor. However, what works for 100 women might not work for you, so consult your doctor before you take the medication. The doctor will prescribe the right dose depending on your psychological condition. The benefits of nursing a newborn outweigh potential risks of the drug, and a miniscule amount of Effexor passes into your breast milk.
Thus, any health issues that occur due to exposure to the drug through your breast milk are absent or minimal. Also, you should only have the doctor's recommended dose of the medication to avoid the risk of side-effects. However, if you still happen to experience any side-effects of the drug then see your doctor as soon as possible (2).
Health Benefits Of Effexor While Breastfeeding:
Effexor is popular medication that helps improve mood, treats anxiety disorders, and helps you lead a peaceful and happy life. Here are some of the main benefits of Effexor.
[ Read: Symptoms Of Heartburn While Breastfeeding ]
1. Cures Depression:
Effexor helps treat depression while you breastfeed your infant. The recommended daily dose is 75 mg once daily. Your doctor may start with a lower dose of 37.5 mg for the first 4 to 7 days of treatment and then increase it slowly to 75 mg once daily (3).
2. Cures Generalized Anxiety Disorder (GAD):
Venlafaxine also treats symptoms of generalized anxiety disorder effectively. Your doctor may begin with a dose of 37.5 mg once every day for four to seven days and gradually increase the dose depending on your response to the drug (4).
[ Read: Benefits Of Paxil While Breastfeeding ]
3. Treats Social Anxiety Disorder:
Effexor is an effective cure for social phobia. If you suffer from social anxiety disorder while nursing your newborn, then having the doctor's recommended dose of the drug can help you get social without any concerns (5).
4. Cures Panic Disorders:
Having the recommended dose of 75 mg of Venlafaxine once every day can help you fight panic attacks while nursing your newborn. Consult your doctor for the appropriate dose of the medication, if you happen to suffer from panic disorder soon after the delivery (6).
[ Read: Tips To Handle Insomnia While Breastfeeding ]
Effexor And Breastfeeding – Side Effects:
Even though Effexor treats several different anxiety disorders while breastfeeding, you may also experience some side-effects of the drug. Find below some common side-effects of the medicine.
Insomnia
Loss of appetite
Unusual dreams
Fatigue or drowsiness
Blurred vision
Heartburn
Headaches
Excessive sweating
Vomiting
Nausea
Diarrhea
Chills or tremors
Constipation
Dry mouth
Weight loss
Runny nose
Abdominal pain
Gas
Allergic reactions
Chest discomfort
Seizures
Increased cholesterol
Enlarged pupils (7)
If any of these side effects persist for a long time, then see your doctor as soon as possible for medical assistance.
Did you have Effexor while nursing your dear little one? How did you benefit from it? Share your experience with other moms. Leave a comment below.
Recommended Articles:
The following two tabs change content below.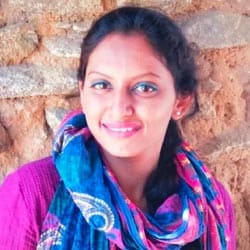 Jessica Albert
Jessica Albert is a passionate writer who seeks to connect with her readers through wit and charm. Her work aims to invoke curiosity and keep the readers engaged through and through. She has prior experience working with magazines and e-commerce establishments as a content marketer and editor. Being a mother herself, she puts all her knowledge into creating content about...
more