Table Of Contents:
Is the number 8 your favorite number and you want to share it with your child? Has your astrologer recommended an eight-letter name for your baby? If yes, then this post may help you select a beautiful and unique eight-lettered name for your little bundle of joy! We have included both male and female names for your convenience. Have a look!
Here we present you an exclusive list of 8 letter baby names:

Top 20 '8 Letter' Baby Names For Girls:
1. Adelaide:
The baby girl name Adelaide has its origin in the French language. It gained prominence through the 'Good Queen Adelaide', a British Queen. The meaning of Adelaide is 'nobility.'
2. Aahliyah:
The name Aahliyah has its origin in Hebrew and means 'ascending' or 'going up'. It is chosen by Hebrews and Muslims.
3. Bayleigh:
Bayleigh is an old English name, meaning 'city fortification', 'bailiff' or 'berry clearing'. It is an uncommon first name for girls.
4. Beatrice:
The name Beatrice has a long literary association. Both Dante and Shakespeare's names have lead heroines of the name Beatrice. Parents these days are also viewing this classic name with fresh eyes. Beatrice means 'bringer of joy'.
[ Read: Gentle Names For Babies ]
5. Celestia:
Celestia is a heavenly name that sounds ethereal. It will make a distinctive choice if you are considering feminine names like Seraphina or Angelina. Celestia means heavenly.
6. Cheralyn:
The name Cheralyn has its origin in Hebrew and is a variant of name Sherilyn. It is also a familiar form of English and German name Cheryl. It means 'coral' in English, 'maiden' or 'virgin' in old Greek and 'singer' in Hebrew.
7. Daniesha:
Daniesha is an English name and is a rare name used in the US. The meaning of Daniesha is 'gentle' or 'calf'.
8. Fantasia:
The name Fantasia has its origin in Greek. It is commonly used in English-speaking countries. The meaning of the name is 'inventive' or 'fantasy'.
9. Georgina:
It is a feminine form of the boy name George and the Anglicized form of Greek name Georgios. The Greek meaning of the name is 'farmer', 'earthworker' or 'tiller'.
10. Isabella:
The name Isabella feels both modern and traditional. It appeals to a wide number of parents. Isabella is a name of Hebrew origin. It means 'Devoted to God'.
11. Jacintha:
The name Jacintha is of Dutch origin and it is commonly used in English-speaking countries. The meaning of the name is 'hyacinth'.
12. Jennifer:
Jennifer is one of the forever pretty sounding names. It means 'white wave'. Jenny is an appealing nickname for Jennifer.
13. Kanishka:
Kanishka is of Indian origin and is a Hindu name. Its meaning in Sanskrit is 'gold'.
14. Ladeidra:
The name Ladeidra has its origin in America. The rare name is a combination of prefix La and Deidra meaning 'melancholy'.
15. Madelina:
The name Madelina has its origin in French and its meaning is a 'woman of Magdala', 'tower'. It is a diminutive of Madeleine.
16. Magnolia:
Magnolia is a floral moniker. It is the name of the flowering shrub. This sweet smelling name earned fame via Edna Ferber's novel 'Snowboat'. Mollie and Maggie are cute nicknames for this one.
[ Read: Heroic Baby Names ]
17. Narcissa:
Narcissa is a name of Greek origin. It is a feminine version of Narcisse that derives from a beautiful Greek youth, who became enamored of his reflection, hence the word narcissism. The meaning of Narcissa is 'daffodil'.
18. Penelope:
Penelope is one of the classic names that are leaping up the charts. Instead of the traditional Penney, Nell or Poppy will make excellent nicknames for this one. This stunning Greek name means 'true image'.
19. Veronica:
The name Veronica is sensuous, saintly and strong, all at the same time. Veronica was the name of the woman who wipes Jesus' face when he was on his way to Calvary. The cloth miraculously imprinted his image. The meaning of Veronica is 'weaver'.
20. Waveline:
Waveline is one unique female baby name that was first used in the US. It is thought that Waveline leads and directs others and establishes her individual identity. The meaning of the name is 'loyal', 'miracle' or 'watchman'.

One Syllable Middle Names for 8 Letter Baby Girl Names:
Short and sweet middle names are often desirable for a girl. The middle name can perfectly balance your daughter's first name. Here are some fantastic one-syllable middle names that you can complement with your baby girl's eight-letter first name.
Ann
Anne
Belle
Blaine
Bliss
Blue
Claire
Clove
Coeur
Elle
Faith
Fran
Hope
Jill
Joy
Kieve
Merle
Noor
Raine
Wynne

Top 20 '8 Letter' Baby Names For Boys:
1. Abdullah:
Abdullah is one of the most favorite Islamic names. It is the name of the Prophet Muhammad's father. The name Abdullah is perfect if you are looking for a traditional Arabic name. And don't worry. The name Abdullah will never fade out.
[ Read: Rock And Roll Names For Babies ]
2. Augustus:
This is one of the popular 8 letter baby names. The name Augustus will surely make a strong statement. It originated from a title given by a Roman Senate to the first Roman Emperor, Octavian, Julius Caesar's son. The variant Augustin is also an excellent option. Augustus means 'great'.
3. Benedict:
If you like the name Ben, but find it too common, then you can consider Benedict as a possible alternative. Benedict was the name of a saint who formed the Benedictine Order. The meaning of Benedict is 'blessed'.
4. Branston:
Branston has its origin from old English and is a derivative of the English name Branton. It is a rare names with the meaning 'son of Brand', 'broom town' or 'town covered with broom'.
5. Chadrick:
Chadrick is a baby boy name that has its origin in old English. It is an alternative name of Chad with the suffix –Rick. The meaning of the name is 'mighty warrior'.
6. Chandler:
Guess who popularized this name around the globe! Of course, Chandler from the popular sitcom FRIENDS. Chandler is a French occupational name of a candle maker.
7. Deitrick:
Deitrick has its origin in the English Gothic languages. It is a derivative of German, Romanian and English. It is a rare name for boys, meaning 'ruler of the people'.
8. Emmanuel:
Emmanuel with double 'm' was very popular with the early Jewish immigrants. The name is now in its full glory. The meaning of Emmanuel is 'God is with us'.
[ Read: Disney Inspired Baby Names ]
9. Franklin:
This is one of the interesting 8 letter boy names. The meaning of Franklin is 'free landholder'. The name Franklin also has literary ties. It was the name of the main character in Wilkie Collins classic novel "The Moonstones". Have you ever noticed that two of the United States' Presidents share the name Franklin- Franklin Pierce and Franklin Roosevelt? We bet you didn't! Frank would make a perfect diminutive for this name.
10. Gildardo:
Gildardo has its origin in The German language. The name reflects masculine, magnetic and strict nature. The meaning of Gildardo is 'good'.
11. Harshith:
Harshith has its origin in India and is mostly opted by the Hindus.The name reflects individualism, independence, and leadership. The meaning of the name is 'good person'.
12. Hartford:
The name Hartford has an English origin. The meaning of the name is 'from the stag's ford'. The name reflects passionate, intuitive, compassionate and magnetic personality.
13. Jeremiah:
Jeremiah is a biblical name with its origin in Hebrew. Jeremiah is one of the great prophets of the Old Testament. The variations of the name include Jeremy and Jeremias. The meaning of the name is 'appointed by God' or 'raised up'.
14. Kendrick:
The name Kendrick is a popular name in the English language and is of Welsh origin.The meaning of the name is 'greatest champion' and 'high summit'.
15. Lawrence:
The name Lawrence has survived the Roman time. The name comes from Laurentium, a city noted for its laurel trees. Lawrence was at its peak from the 1890s to the 1950s. The nickname Lauro or Lauri further perks up the name. The meaning of Lawrence is 'from Laurentium'.
16. Maclaine:
Maclaine has its origin in the Scottish language. Baby boys named Maclaine are often careless or adorable. The meaning of the name is 'son of the servant of John'.
17. Nehemias:
Nehemias has its origin in Hebrew and is a variant of English name Nehemiah. The meaning of the name is 'comfort given by God'. He was the leader of Jews who was responsible for rebuilding Jerusalem after their return from Babylonian captivity.
18. Philemon:
Philemon is a Biblical baby name with its meaning 'who kisses' in the Bible. It has its origin in Greek and means 'affectionate'.
19. Reinhard:
Reinhard has its origin in The German language. The English and French variant of the name is Reynard. The meaning of the name is 'brave', 'mighty' or 'warrior'.
20. Santario:
Santario is a popular American baby name. The meaning of the name is 'dew of the sea' or 'bitter rose'.

One Syllable Middle Names for 8 Letter Baby Boy Names:
One syllable baby boy names are cool and edgy. You may try to match his first name sound or give a certain rhythm; you can choose the below great ideas. The following one syllable middle names can perfectly complement your baby boy's eight-letter first name.
Art
Blaine
Bruce
Clark
Finn
Grey
Jack
Jude
Luke
Mark
Prince
Ralph
Rome
Ross
Scott
Smith
Tim
Vince
Wayne
West
So here is our list of eight letter boy names and girls! Can you suggest us some more lovely eight letter baby names? Please share some by commenting below.
Recommended Articles:
Comments are moderated by MomJunction editorial team to remove any personal, abusive, promotional, provocative or irrelevant observations. We may also remove the hyperlinks within comments.
The following two tabs change content below.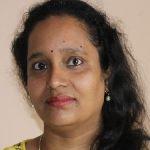 Latest posts by Bhavana Navuluri (see all)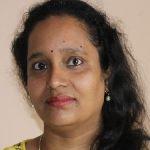 Bhavana Navuluri
B.Com, MBABhavana is the chief editor for MomJunction. She has 16 years of experience in content writing, editing, and management. She was a print media journalist for six years, before moving to online.As the chief editor, she guides her team in writing the most authentic content with no compromise on quality or editorial values.On the academic front, Bhavana is a graduate in Commerce, and has done her Masters in Business Administration, with proficiency in Accountancy, Financial Analysis, Business Economics, Planning and People Management.When not writing or editing, she loves to read (and re-read) English classics or spend time with her two children.