Your little one's school life is a special time, where every year and phase from kindergarten until high school holds a special significance. And during this journey, one special occasion that occurs is elementary school graduation.
As a parent, you may want to make graduation extra special for your little one by giving him a gift to mark the occasion. And, if you are looking for some elementary school graduation gift ideas, read our post here.
Top 10 Elementary School Graduation Gift Ideas:
Here are ten elementary school graduation gift ideas that will be a great way to mark your kid's graduation ceremony:
1. A Camera:
Buy your kid a camera, either an instant print one or even the regular one, depending on what your kid will be most comfortable with.
Your kid can use the camera to click pictures of the elementary school graduation day.
Make sure you help your kid to configure the settings and show him how to use it first.
2. Gift Card:
Choose a gift card for your kid, so that you will know which store your kid will use it at, even though he will have the freedom to choose the gift.
You can gift your kid a gift card from any store at the mall or even for a lot of online stores that are available these days.
Your kid will be able to use the gift card for a certain period and will also get the freedom to choose something that they adore.
[ Read: Minecraft Gifts For Kids ]
3. Gadget Toys:
In the middle school age, your kids will surely have a fascination for gadgets.
You can get something for your kid that he doesn't already have.
If you know what type of gadget based toys your kids love you can get something as a surprise, or you can also take him along and let him choose after deciding on a budget.
4. A Special Dinner:
A gift does not always have to be a materialistic thing and instead, you can also give them elementary graduation gifts that involves spending some good time with the entire family.
A great way to celebrate the joy of your kid's elementary school graduation day is to take him out for a special dinner or eating out time.
Choose a place that your kid loves to eat out at and order his favorites on the menu. Make sure you also order a special dessert as a treat.
5. Membership To A Book Club Or Library:
Now that your kid has graduated out of the elementary school level, it is a good time to enroll him in a local library or a kids' book club if you have not done that already.
Doing so will help your kid to stay updated with their reading habits. It will also help him with their academic requirements, as well as be a good way to spend time. This is the best inexpensive elementary school graduation gift for your kid.
[ Read: Educational Toys For Kids ]
6. A Graduation Bobblehead:
A bobblehead toy is a cute way to showcase your kid's elementary school graduation day ceremony.
You can check at your local gift store or even check out a few options online.
7. Graduation Cookies:
Make a batch of special cookies for your kid to have on the special day.
You can make it in shapes that your kid loves such as cars or butterflies, and even write a message on it. It can be the best elementary school graduation gifts that you can give to your kid.
8. Graduation Day Music Box:
You can buy your kid a music box especially if your kid loves them or likes music in general.
Make it personalized by adding a picture of your kid in graduation day clothes.
[ Read: Back To School Gifts For Kids ]
9. A Watch:
Give your kid a special gift in the form of a watch.
Get something a little fancy that your kid will appreciate as a special gift and that he can also wear to school.
10. Graduation Day Album:
Make a special album for your kid for the special day.
You can use the pictures that your kid clicks with his camera or click your own.
Bring them all together and Gift your kid the memories. It is a perfect graduation gifts for elementary students.
Elementary school graduation day will be a big event in your kid's life, so make sure you make them feel special by choosing an appropriate gift.
Moms, what have you got your kid for the occasion? Do add your gifting ideas to our collection!
Recommended Articles:
The following two tabs change content below.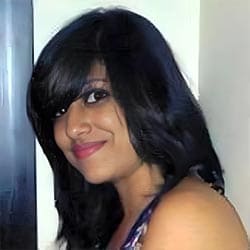 Debolina Raja
Debolina Raja came into the writing world while she was playing around with words and participating in various literary events. In the professional world, she found her writing interest in various genres such as health, wellness, parenting, relationship, and brand management. Having done a Masters degree in English literature from Delhi University, she loves reading, heading out on road trips,...
more