Scientific research does not support the use of enema during labor anymore because it believes that the technique is ineffective in preventing maternal and neonatal risks of infections (1).
That said, doctors may still recommend enemas to women based on their conditions. For example, it may shorten labor pain, relieve bowel issues, or benefit women with constipation before labor. However, since each pregnancy is different, you should discuss your issues with your doctor and decide whether you need an enema or not.
Read this post to understand why enema is used during labor and why it is not recommended for all women.
Why Is Enema Not Recommended Before Labor?
Administering enema during labor is not recommended due to the following reasons (2) (3).
Discomfort: Some hospitals support the routine use of enema during labor, even when it is not required. This can cause discomfort for some women, and hence, it is not recommended for all
Increased delivery cost: Enema before labor is known to increase the overall cost of delivery, which is not feasible for many.
Ineffectiveness: Enema has not shown any effects on reducing the duration of labor; hence, WHO does not recommend routine use of an enema to reduce the duration of labor. There is no evidence supporting the use of enema to induce labor.
Why Is Enema Still Given for Some Women During Labor?
Doctors may recommend enema for those who have constipation before labor.  Passing stool is a normal occurrence during labor or delivery. Around 25% of women may experience what is called fecal incontinence or accidental bowel movement when they are in labor (4). To avoid this and save themselves from the embarrassment, some women prefer to get enema during labor.
Here are a few reasons why enema could be given during labor.
Reduces fecal contamination: According to a study, pregnant women who were given enema had reduced fecal contamination rates compared to those who did not get an enema. Fetal contamination could cause neonatal infection and perineal wound infection.
However, another study found no difference in the fecal contamination rate between the enema and the non-enema groups (5). The risk of fetal contamination doesn't hold for all pregnant women, which is why enema is not necessary for everyone.
Shortens labor period: Giving enema before the onset of labor could shorten the duration of labor as the back passage becomes empty, creating more space for the baby to move out. But there is no proper evidence to prove it (2)(5).
Relieves bowel problem: In case the bowels have not opened for 24 hours, enema could ease out that discomfort before the beginning of labor. If not done so, the bowel movement after the process of delivery could cause discomfort to the women, especially if she has an episiotomy. Moreover, if the mother is having a cesarean section, enema will be useful as they don't have to put pressure in passing the stool.
That said, enema does not help every case of constipation. For instance, women who have an irritable bowel disease or intestinal obstruction are not recommended an enema (5) (6).
Frequently Asked Questions
1. Can enema cause contractions?
Yes, enema is believed to make contractions stronger, thus speeding up labor. However, giving enema during childbirth is discouraged unless your doctor decides its necessity (7).
Some studies mention that giving enemas during labor may increase the pain; however, more research is required to confirm the fact (8).
3. How long will the effect of the enema continue?
Enema starts working within a few minutes, and the effect continues for around one hour. You should stay near the restroom because you may have to use it more than once (9).
The administration of enema during labor may vary each time and for each woman. Although there is no scientific evidence that enema assists in labor, a few hospitals may suggest it relieves any gastrointestinal discomfort before the delivery. However, due to the limited studies on the proven efficacy of enema, it is up to you and your medical professional if you should receive it. Therefore, talk to your gynecologist before the delivery date arrives to know if an enema would be a viable option for you.
References:
MomJunction's articles are written after analyzing the research works of expert authors and institutions. Our references consist of resources established by authorities in their respective fields. You can learn more about the authenticity of the information we present in our
editorial policy
.
The following two tabs change content below.

Rebecca is a pregnancy writer and editor with a passion for delivering research-based and engaging content in areas of fertility, pregnancy, birth, and post-pregnancy. She did her graduation in Biotechnology and Genetics from Loyola Academy, Osmania University and obtained a certification in 'Nutrition and Lifestyle in Pregnancy' from Ludwig Maximilian University of Munich (LMU). She has been into health and...
View Profile

›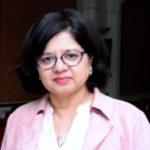 Dr. Sangeeta Agrawal
(FRCOG, MD, DNB, DGO)
Dr. Sangeeta Agrawal worked in Royal London, St. Bartholomew's, North Middlesex and Barnet General hospitals in London. Currently, she runs her own clinic in Mumbai. She is also attached to Bhatia Hospital, Breach Candy Hospital, Wockhardt Hospital, and Global Hospital. Her areas of expertise include obstetrics and gynecology, involving teenage care, antenatal, intrapartum, post-natal care, painless labor, fertility control, menopause...
View Profile

›