Engagement parties are special occasions where family members get to meet each other and have a good time together. After the lovey-dovey couple meets their formal requirements, the engagement party ensues, traditionally with delicious foods and drinks to mark the forthcoming nuptials.
But in this modernist age, what's the fun in all this without having some merriment with friends and family. There is no age limit for having fun. So let's start the party by spicing it up with fun engagement party games and activities that will keep your guests entertained and make your time a memorable one.
21 Fun Engagement Party Games
1. Ring hunt       
Who doesn't love an Easter hunt? Well, we can make it into a game for the engagement party. First, make rings out of plastic, and whoever finds most of these rings will be declared the winner. And make sure you have some prizes on the side, such as a miniature bottle of Champagne or a gift card.
2. Memory lane
Each guest is asked to write down some memories about the couple on an index card, and they're all mixed up in a bowl. Then, the couple reads out the cards, and the guests can guess who wrote that note. The participant who correctly guesses most cards wins the game. This is a fun and entertaining game for all.
3. Wedding bingo
Who doesn't enjoy a classic game of Bingo is a classic game for all occasions. It's ideal for customization, especially for an engagement party. Design bingo cards with well-known wedding themes and symbols instead of numbers, and see who can fill their card fast. The winner will get to call the engagement party favor.
4. Wedding relay race
Lighten up the engagement party with a relay race customized for your theme with a few wedding-themed props and garters, rings, and bouquets. The team which crosses the finish line first without dropping their prop is declared the winner. Let your guests dress up in wedding-themed outfits for the race to add an extra layer of fun.
5. Take wedding song requests
Get a head start for your wedding reception music playlist. Distribute a sheet of paper to your guests, and ask them to write down their top music suggestions for the reception. And the songs which the couple picks will be played on the wedding day as their special song dedicated to them by the guests.
6. Put a ring on it
This one is a lovely outdoor game idea. To make it an engagement-themed game, use bottles. Create two teams and take turns to rack up points by tossing plastic or rope rings around the neck of the bottles. For a fun spin, ask guests to slip messages into each bottle as a keepsake.
7. Find the guest
This game is perfect for breaking the ice and getting the celebration started. Ask guests to write fun facts about themselves in advance and then pass a copy of the list to every guest. Ask the guests to go around and find out if fit they match correctly, with a small prize for who gets it right.
8. The newlywed game
Play a new live version of the newlywed game, which shows how well the couples know one another. Invite one of the guests who will read questions from a cue card about the couples, and both partners have to answer and see if they get it right.
9. The shoe game
This game is for the to-be-married couple. Ask them to take a seat facing each other and swap one of their shoes. The host can ask questions like "who has the best musical taste?" The couple can answer the question by holding up the shoe of the person who is best suited for the answer.
10. Mad libs
Try this popular party game to add a pinch of excitement to the event. Make a game out of the couple's stories. Feel free to embellish and dramatize details to make it even funnier by leaving blanks for the guests to fill in. Set a prize for the best answer. This would ensure a lot of laughter and a cheerful night for everyone.
11. Two truths and a lie
Another awesome game that you can play at the engagement party is the two truths and a lie. This game goes by asking guests to list tell two truths and one lie about themselves. Once they've made the statements, others can guess which are true and which one is false. The person who gets the most points wins the game.
12. Perfect match puzzle
Here's a delightful engagement party game about the future bride and groom. Get photos of the happy couple and cut them in half. Place each half in an envelope and distribute it among the guests, who can guess the other match. While having mismatches makes it more fun, the couple explains the picture's significance after matching.
13. Pop the question
Invite the to-be bride and groom to answer questions like, "who made the first move"? Each question should be written on a helium balloon and filled with confetti corresponding to the bride or groom. To reveal the answers, pop the balloons, and the table with the most right answers wins mini-champagnes.
14. Engagement charades
This is a creative twist to the old classic game of charades by theming it around weddings. Divide the guests into teams, and the person who guesses the person, movie, or TV show fast emerges as the winner. You may also make a simpler version for the children.
15. How many kisses are in the jar?
This is another engagement party game that will add fun to the event. Fill a jar with Hershey's kisses and ask everyone to guess how many are there. Create your own sign and guess cards using free printable. Whoever guesses the correct number will be declared the winner.
16. Bridal jeopardy
This is an exciting and cheerful game. Create a board of six categories (like wedding, groom, bride, etc.). Decide who gets to choose the category and how much they wager by having the game's host like the maid of honor. Determine who raises their hand first. The game is won by the player who has the most right answers/points.
17. Signature cocktail challenge
Divide the guests into teams, give them the same supply of cocktail ingredients, and ask them to come up with a signature cocktail that reflects the marriage. Before announcing a winner, the couple tastes each drink. Increase the stakes by including the winning cocktail on the wedding menu!
18. Wedding wishes
The guests can take this opportunity to share their experiences in love and marriage and some tips for the new couple. Give the printable advice cards to each guest to write the tips, suggestions, or wishes. These will be a memorable keepsake for the future bride and groom to remember the special occasion.
19. Apple of my eye- apple bobbing battle
This fun engagement game is enjoyable for both children and adults. Divide guests into the team of bride or groom. Allocate a color — green or red — to each team, and fill a large galvanized pail or through with an equal quantity of green and red apples. See who can get the most apples in a certain amount of time.
20. Photobooth king and queen
One of the coolest engagement party props is a photo booth. Each of the guests is given some wedding-themed props and accessories to take some snaps. Ask the guest of honor to vote and choose a winner and award them with the title Photo Booth King or Queen.
21. Romantic movie quiz
This classic game can also be customized to your theme or liking. For example, you can use crisscross pieces of rope to create your own grid, then divvy up cutouts of xs and os (fittingly, the classic shorthand for "hugs and kisses"), and toss from a distance. Customization can also be done by using the cutouts of future bride and groom names and starting a healthy competition.
These fun and exciting games are an excellent idea to make the engagement party a special one. It will help guests bond and learn more about each other. So take your pick and have some fun.
The following two tabs change content below.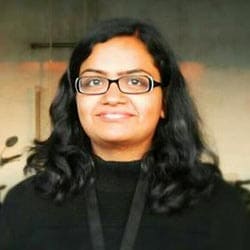 Nisha Bharatan
Nisha Bharatan is a freelance writer with experience in writing health and finance content for various Indian and international clients. An engineer by profession, she also did content marketing courses to complement her interest in writing. Nisha writes articles centered around kids' development, their activities, crafts, games, and fun elements that keep children and families entertained. Her research skills and experience...
more