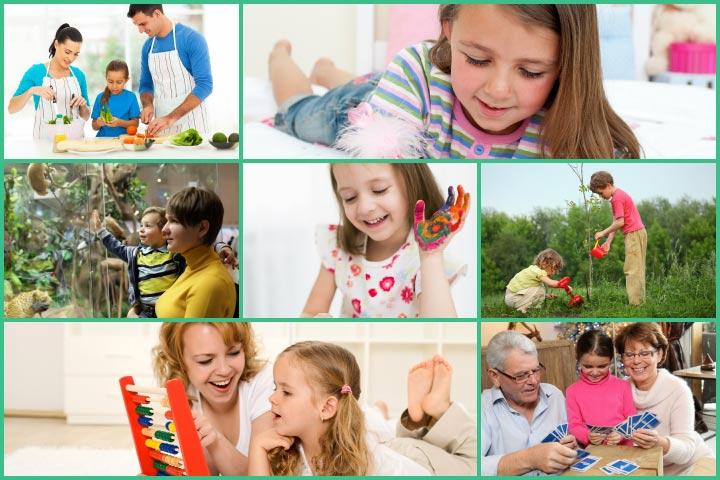 In this fast paced life and plethora of information available on the Internet, it is a difficult task to select educational and activity based learning for kids. There are a lot of indoor activities like playing video games, online games, etc., that kids these days indulge in. But such activities, instead of adding to the growth of your kid, numb their minds and make them lazy. Therefore, it is necessary to keep your kids involved in tasks that are not only engaging and help them learn something meaningful, but will also prepare them for the future.
Fun Educational Activities For Kids
Here is a list of 17 fun educational learning activities for kids that will not only rejuvenate them but will also enable them to learn things:
1. Tree Planting And Gardening:
There can be nothing more educational and fun than teaching your kids about the importance of planting trees and saving the environment.
Planting a sapling with the help of your kid makes him feel responsible towards nature and the surroundings.
While doing so, you can teach your kid about the harmful effects of cutting down trees and deforestation.
Also, your kids would know the hazards that deforestation causes on nature as well as on other living beings, including humans.
[ Read: Garden Activities For Kids ]
2. Play With Colors:
Your kids will love playing with colors.
Colorful patterns and images work best to elevate the mood as well as engage your kids in a recreational yet educational activity.
Your kids can play around with colors and try out different kinds of art and craft, viz., glass painting, still life painting etc.
3. Visit To A Museum Or Planetarium:
A visit to a museum will help educate your kid in a fun way.
It will help them learn about different topics.
Also, for all the budding astronauts and astronomers, a visit to a planetarium will unfold hidden facts about the distant world of stars and planets.
4. Diary Writing:
A personal diary is your kid's best friend wherein he can confide his secrets.
Diary writing is one of the healthy habits that your kids should develop from the very beginning.
This not only helps them distress, but also enhances their writing skills.
5. Playing With Numbers:
Teach your kids easy oral calculations and mind games.
You can do this through addition, subtraction and multiplication. This will sharpen the calculation skills of your kid and make him feel easy with numbers.
Encourage your kids to memorize tables, squares and cubes of numbers so that they can easily calculate things within no time.
6. Play With Grandparents:
Teach your kids to involve grandparents while playing games.
This will strengthen the bond between them and your kids will also learn to respect elders.
Encouraging such games is essential, especially in a nuclear family system, where kids do not get ample opportunity to spend much time with their grandparents.
Such activities break the barrier of nuclear family settings and spread love and happiness among the elders as well as kids.
7. Create Something Out Of Food:
One of the many difficult tasks for any mother is to make her kid eat nutritious food.
Engage your kid to play with the fruits and vegetables by arranging them in a particular pattern that will attract his attention.
This may include decorating salads, making shapes and images with cut fruits and vegetables, etc. which can be useful in tempting your kid to eat the dish.
[ Read: Healthy Eating Habits For Children ]
8. Taste, Smell And Touch:

You can trace alphabets or letters on a poster paper and decorate them with different textured items like cotton balls, beans, pipe, and pastas.
This will grow interest in your child about how the letters or alphabets have been formed.
Say the numbers and letters aloud and help your child run his fingers over them.
You will soon see your child recognizing the letters and numbers.
9. Decision Making:
Encourage your kid to express his feelings and make independent decisions.
Allow him to choose his own extracurricular activities and value the decisions he takes.
10. Show Enthusiasm:

Be interested in activities of your child and explore with him the different activities he loves.
If he loves riding, tell him stories of horse riding and offer some challenges that come with it.
11. Help Explore:

Offer him different types of playing opportunities and help explore different objects.
Blocks encourage creativity and support an open minded play. This is a good way to build his problem solving skills.
12. Organized:

Help him with organizing assignments and papers in school.
Make sure your child is not overburdened.
If he considers his task to be extremely daunting, he will spend time worrying about it than learning.
Teaching him to be organized will help him learn his responsibilities well.
13. Measuring And Counting:
You can teach your child to measure using different things.
You can make learning fun for him by asking him to lie on grass, while you line up apples to measure length of the stacked up apple.
You can stack up his books for measuring as well.
This is a good way to encourage your child to learn counting and measuring.
14. Appreciate:
Celebrate small achievements of your child.
Offer him a special treat.
Positive reinforcement will help him learn better and challenge himself.
15. See The Positive:

Focus on his strengths to develop his talent.
Your child may not have performed well in his math test, but done fairly well in English.
Next time when you give her a math task, give a writing journal as well.
[ Read: Positive Behavior In Children ]
16. Learning Every Day:

Every day events can be turned into a fun learning opportunity for children.
You can do this by asking questions and establishing connection with the everyday life.
[ Read: School Activities For Kids ]
17. Memory Building:
You can pin up pictures of your family tree and stick notes like "mom", "dad", "uncle", and "aunty". You can also add small descriptions about them.
This is a good way to help your child associate words and improve memory.
These are some of the kids learning activities that you can try at home and encourage your kids to participate in. These fun learning activities for kids at home or at school are useful in developing personality and sense of responsibility as well. Positive learning experiences will pay off in the future. You can be the best teacher of your child while helping him with educational activities. Moms tell us which learning activity for kids you liked the most in the comment section below.
Recommended Articles:
The following two tabs change content below.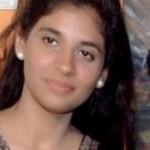 Latest posts by Hansika Kaushik (see all)