Pregnancy is one of the crucial stages of your life, and as a to-be-mom, you want the best for your growing baby.
You may have come across raspberry leaf tea as a great tonic, and wondered if it is okay to take it as part of your pregnancy supplements. We present to you the basic information about red raspberry leaf tea in pregnancy and how it could help you effectively.
Raspberry Leaf Tea For Pregnancy – An Overview:

As the name suggests, Raspberry leaf tea is made from the leaves of the raspberry plant. The plant has been in use for different medicinal purposes for the past thousands of years.
Red raspberry leaves are also known to contain iron, magnesium and calcium, all of which play important roles during the pregnancy period.
Even today, the extracts of these leaves are used to tackle acne, diarrhea and flu.
It is also believed that it may help regulate menstrual cycle, lower blood pressure levels, decrease heavy periods and lower blood sugar levels in diabetic women.
[ Read: Green Tea During Pregnancy ]
5 Health Benefits Of Red Raspberry Leaf Tea During Pregnancy:

In the 1940's, practitioners began to use this herb to promote the health of the uterus during pregnancy and childbirth. Rich in antioxidants and packed with B vitamins, these leaves are a good source of nutrients and are best taken during pregnancy, but are beneficial in other stages of life as well.
How exactly does raspberry leaf tea work during pregnancy? Just like it already does, raspberry leaf extracts when taken in the form of a tea, may help boost expectant mothers' immune system and protect both the mother and her baby against many health disorders and conditions. Other benefits:
1. Better Blood Circulation: 
Some pregnant women have also reported how drinking raspberry leaf tea was able to curb morning sickness and promote blood circulation.
2. Promotes Fertility: 
Raspberry leaf extract promotes fertility, which makes it good dietary supplement choice for couples trying to conceive.
3. Reduced Complications:
Consumption of raspberry leaf tea could reduce the likelihood of pre- and post-pregnancy complications. It also may be reduce the need of special delivery procedures such as vacuum, forceps or a C-section.
4. Improved Milk Supply:
If you've already given birth, raspberry leaf tea may help improve your supply of breast milk.
5. Shorter Labor:
It has also been found that women who consume raspberry tea regularly have shorter stage of labor, than those who didn't.
[ Read: Coffee During Pregnancy ]
Side Effects Of Raspberry Leaf Tea In Pregnancy :

There are a few contradictory beliefs however, associated with the consumption of this tea.
Some experts believe that it may induce labor and promote delivery, while others believe that it helps strengthen the uterine muscles and helps them get more flexible so as to promote delivery and childbirth.
This makes one think that it best to avoid this drink during the early stages of pregnancy as it is believed that it may induce labor.
However, if your doctor is okay with it as a diet supplement, you can proceed ahead.
[ Read: Health Drinks During Pregnancy ]
The Verdict:

Well this won't be much of a surprise! You are free to consume red raspberry leaf tea for pregnancy, especially during your delivery period as it is believed that the extracts of this tea could be helpful in inducing labor and uterine contractions and may promote speedy delivery.
However, you may need to seek medical intervention before taking this tea, especially during the start of your pregnancy and on a daily basis. Also make sure you rule out the risk of any drug interactions or allergic reactions associated with its use.
Every woman's body is different, so choose well. if you have already tried raspberry tea during your nine months, do share your experiences in the comment section below.
Recommended Articles:
The following two tabs change content below.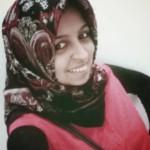 Latest posts by Enozia Vakil (see all)