Essential oils promote overall healing and wellness. But did you know that they could boost fertility as well?
For ages, essential oils have been used to affect fertility in both men and women positively. In this MomJunction post, we tell you how the oils can promote reproductive health and improve your chances of conception.

Essential Oils For Fertility In Women
You can use essential oils therapeutically, but know that it takes time for them to act and show results.
Here, we have listed the oils you may need for stimulating sex hormones and fertility in women. These oils will not only improve your fertility but also ease your mind, uplift your mood and lower stress.
Note: Consult a naturopath or aromatherapist for guidance before trying any of these fertility oils. Medical doctors, however, do not recommend essential oils as treatments.
Anise seed: This oil is extracted from dried anise seeds and works significantly in promoting menstruation, easing the discomfort of menstrual pain and improving libido. The low levels of estrogole compound help remove the excess estrogen, which would affect fertility (1).
Calendula: The anti-inflammatory oil helps in regulating the menstrual cycle, treats menstrual pain and discomfort, treats uterine congestion and helps in the case of ovarian cysts. It, therefore, can be used to promote fertility (2).
Clary sage: This oil influences the estrogen levels in the body and helps regulate hormones naturally. It boosts sex drive, which plays a key role in helping you conceive (3).
Damiana: The sweet-smelling essential oil has aphrodisiac qualities, regulates the menstrual cycle, treats menstrual cramps and supports the endocrine system (4).
Eucalyptus: The oil with a woody scent has a soothing effect on the mind and the body. It enhances the production of cervical mucus and treats uterine fibroids, cervical and prostate infections (5).
Jasmine: The intense floral fragrance is known to enhance sex drive, and gets you into a lovemaking mood. It also supports the overall reproductive health (13).
Lavender: It helps control mood swings due to hormonal imbalance. It also lowers stress and balances the endocrine system (14).
Myrrh: Filled with a balsamic and earthy aroma, myrrh supports the body by regulating the menstrual periods, reduces the menstrual pains, and clears obstructions in the womb (15).
Patchouli: The enriching and relaxing fragrance of patchouli oil is known to calm anxious feelings. It also improves your sex drive, thus promoting fertility (16).
Rose otto: Relaxes uterus, regulates the menstrual cycle and treats the pre-menstrual syndrome. It is an aphrodisiac, improves cervical mucus and is helpful for those having trouble to conceive (17).
Sandalwood: Known to be aphrodisiac, it helps in enhancing the sexual drive. It regulates testosterone levels in the body which is essential for women as well (18).
Tarragon: Effective in regulating the menstrual cycle and reduces menstrual pain. It will, therefore, improve your chances of conception by improving reproductive health (19).
Yarrow: This detoxifying oil increases nutrient-dense blood flow around the pelvic region. It is an emmenagogue and stimulates menstrual flow (20).
Ylang ylang: This essential oil boosts your sexual drive with its aphrodisiac properties. It helps balance hormones and boosts reproductive organs (21).
Essential Oils For Fertility In Men
Essential oils work in men by boosting sperm production, normalizing hormones and treating reproductive dysfunctions.
Some basic oils to consider for men include:
Angelica: Relaxes nervous system and allows you to enjoy improved intimacy, also energizes reproductive organs (22).
Basil: Improves sexual instincts, relaxes the mind and stimulates reproductive organs (23). A relaxing massage using the oil will benefit both physically and emotionally.
Clary sage: Stimulates the pituitary gland to produce hormones. It is known to increase the sperm count and improve testicular structure (24).
Cumin: Uplifts mood and relieves stress. It is known to improve sperm count and other fertility markers (25).
Cypress: Raises testosterone levels. It stimulates circulation and improves the flow of energy throughout the body (26).
Frankincense: Relieves nervous tension during sex, and helps improve sperm count (27).
Patchouli: Stimulates sex hormones, and improves libido (30).
Jasmine: Strengthens the sex organs and enhances reproductive health.
Rose: Treats sexual dysfunction, elevates mood and strengthens sex organs.
Sandalwood: Holds aphrodisiac properties, which improves sex drive and energy. Supports hormonal balance (31).
Sweet orange: Improves libido and impotence. It eliminates fears associated with pleasure and self-gratification (32).
Vetiver: Good for reproductive organs and eases sexual tension. It stimulates endocrine glands and circulatory system to support hormone production (33).
Ylang ylang: Increases libido, treats impotence and improves sexual energy (34).
To get the desired results, you should know how to use these oils.
Ways To Use Essential Oils
You can use essential oils in two ways (35):
Breathing the aroma
Absorption into the skin
The aroma of these oils can be breathed into the lungs through a bath, air fresheners, steam inhalation, and aromatherapy burners. During a bath or aromatherapy, the tiny particles in the vapors emitted by the essential oils pass down to the lungs. They are then combined with oxygen molecules in the blood and transported throughout the body through the circulatory system.
During a massage, the essential oil particles are absorbed into the skin and are carried throughout the body through blood. Our body system is smart enough to transport the essential oils to the areas that require healing.
How To Make An Essential Oil Blend?
A carrier oil is necessary to make any essential oil blend. Essential oils cannot be used in their concentrated forms when they are strong and powerful. Some of the commonly used carrier oils are:
Sweet almond
Avocado
Fractioned coconut
Jojoba
Apricot kernel
Olive
Hazelnut
Sesame
Macadamia
Castor
Grapeseed
You can mix two carrier oils or a carrier oil with essential oils. Here is how:
Take an amber or blue glass bottle that has a tight-fitting cap.
Sterilize the bottle and its lid in boiling water for about three minutes.
Let it dry properly since the oil may turn rancid when it mixes with water.
Fill half of the bottle with a carrier oil, and add some drops of essential oils of your choice.
Fill the rest of the bottle with carrier oil and cap it tightly.
Shake the bottle gently so that the oils are mixed properly.
Store it in a cool and dry place, and you can start using it after a day of preparation.
Fertility Essential Oil Blends
Given below are some oil blends for your idea. You can either try them or make one based on your preferences (36).
For a hot water bath, add a few drops of the oil to hot bath water to enjoy a soothing and relaxing body shower.
For a warm compress, put some drops of essential oil in two ounces of hot water. Drop a cotton cloth and use it as a compress.
Complete fertility enhancer (Good for everyday use)
| Oil blend (4oz) | Drops | Bath | Compress |
| --- | --- | --- | --- |
| Sweet fennel | 10 | 1 | 1 |
| Lavender | 10 | 1 | 1 |
| Rose Otto | 10 | 1 | 1 |
| Clary sage | 20 | 2 | 2 |
Menstrual cramps (Good to use before ovulation or during painful periods, ovarian cysts, fibroids, and endometriosis)
| Oil blend (4oz) | Drops | Bath | Compress |
| --- | --- | --- | --- |
| Clary sage | 20 | 2 | 2 |
| German chamomile | 15 | 2 | 2 |
| Sweet marjoram | 20 | 2 | 1 |
| Rose Otto | 10 | 1 | 1 |
Heavy menstrual bleeding
| Oil blend (4oz) | Drops | Bath | Compress |
| --- | --- | --- | --- |
| Clary sage | 20 | 2 | 2 |
| Cypress | 30 | 2 | 2 |
| Sweet marjoram | 10 | 1 | 1 |
| Lavender | 10 | 1 | 1 |
Buy quality products
Research about the different brands of oil available and make sure they are of high quality before buying them. You can also ask your health specialist to recommend a good quality product.
Precautions To Follow While Using Essential Oils
Do not apply concentrated essential oil on the skin directly. Go to a qualified aromatherapist for advice before trying any oil.
Oil blends can be used every day unless you are trying to conceive or are already pregnant.
Avoid using the oil immediately after ovulation.
If the oil gets into your mouth, eye or an open wound, wash them with milk or buttermilk. This milk absorbs and washes off the essential oils. Using water directly can spread the oil around.
Buy your essential oils from a qualified naturopath or aroma therapist. Using sub par essential oils can be harmful and increase your chances of having an allergic reaction.
Do not use essential oils internally.
Do not ingest essential oils without first talking to a naturopath and/or doctor.
Always store essential oils out of reach of children, as are harmful not only if ingested but also on contact in large amounts.
In people who are prone to nightmares, night terrors, or sleepwalking, lavender can increase and worsen these, disrupting sleep and decreasing rest. It is not recommended to diffuse or apply lavender before bed or even at all for those who are affected by such sleep problems.
As with any natural medicine, be mindful of what your body is telling you and if you begin to feel any adverse affect you suspect might be from the use of any essential oil, stop using it immediately and revisit with your doctor, aroma therapist or naturopath.
Self Care Tips While Using Essential Oils
While using the oils:
Follow a nutritious diet
Maintain an active lifestyle
Manage stress levels
Avoid exposure to toxins
Sleep well
Quit smoking
Limit alcohol and caffeine intake
Refrain from using processed sugars
Remember that these oils are herbal remedies and should not be the only treatment method for infertility. They can, however, be used along with medical treatments. In any case, check with your doctor before you start using them. Also, remember to test for sensitivity and allergies by taking a small sample first. If there's an allergic reaction, stop using it.
Have you tried any essential oil? Share your stories with us.
References:
MomJunction's articles are written after analyzing the research works of expert authors and institutions. Our references consist of resources established by authorities in their respective fields. You can learn more about the authenticity of the information we present in our
editorial policy
.
The following two tabs change content below.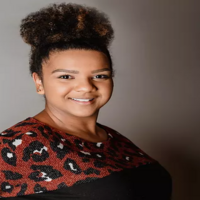 Rebekkah Traptow
()

Rebekkah Traptow is a full spectrum Doula, specializing in pregnancy, birth, and postpartum care. She manages the doula service Love First Maternal Support! True to her service's name, she approaches her patients with love irrespective of their age, nationality, beliefs or background. With over 100 hours of pregnancy, birth and postpartum training, Rebekkah makes her clients feel loved, encouraged and...

more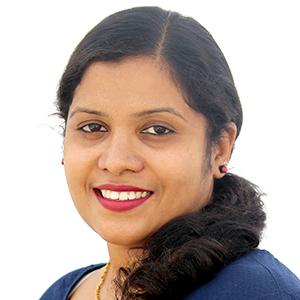 Rebecca Malachi
Rebecca is a pregnancy writer and editor with a passion for delivering research-based and engaging content in areas of fertility, pregnancy, birth, and post-pregnancy. She has been into health and wellness writing since 2010. She received her graduate degree in Biotechnology and Genetics from Loyola Academy, Osmania University and obtained a certification in 'Nutrition and Lifestyle in Pregnancy' from Ludwig...
more