We know it may sound like you have a big job in hand caring for two babies at a time. It sure is a big responsibility with twice the crying, diaper changing, feeding and the list goes on. But let us show you the brighter side, twins also means twice the love, hugs, kisses, giggles and twice the fun of being a supermom to the most adorable kids. Hope that makes you feel better!
Expecting Twins?

If you are expecting twins, you probably are at a loss on how you would manage two babies at the same time! Here are some important things to keep in mind during your pregnancy:
Generally pregnant women eat for two; here you are going to be eating for three – not in excess quantity thought! Eat healthy food that will give adequate nutrition to you and your little babies. Your doctor is the best person to tell you how much you should eat every day.
Take Multivitamins:

This is something your doctor will advise you but you should also know that supplements and multivitamins like Folate (B vitamin) & Folic Acid are very crucial in preventing abnormalities in your little ones. Low Folate in diet can lead to risk of preterm delivery.

Get Enough Exercise:

So what if you are carrying twins? It doesn't reduce the importance of you staying fit. Take advice from your doctor on the kind of exercise program you can enroll for. Walking is a must to help you stay fit till the end of your pregnancy.

Doctor Appointments: 

Twins come with double responsibility. Be extremely diligent about your appointments, sonograms and tests to ensure all's well with you and the babies inside you. Even if you feel anything is amiss, immediately talk to a family member and if needed, visit the doctor.
How To Care For Newborn Twins?

If you have just delivered twins, we understand if you think life is a complete mess and has turned completely upside down. Taking care of twin babies can surely leave you tired, especially if you are doing it without any help. Here are some twin baby care tips that will help you to manage easily:
Set A Routine:

No matter how many advice you get against setting up a schedule for your twins, it surely is the smartest way to manage handling two babies efficiently. Too much of round the clock duty can put you under a lot of stress which is definitely not good especially because you also need rest. Setting up a schedule will help you manage chores for both at a time and help you set up some time for yourself too.

Bathing Your Twins: 
Initially it would be a good idea to do the bathing session along with your partner, at least till the time your babies can hold their head up. Use a detachable hand shower to help rinse soap of their body. Also, it is very important that you organize their after-bath things that you will need. You don't want to be looking for things once the kids are out of the shower and wet.
[ Read: Baby Bath ]
Breastfeeding Basics: 

If you are worried about milk supply, relax! Biology has ascertained that increased demand creates increased supply and you will eventually have enough to feed both the kids. If breastfeed is insufficient, give a top-up feed. Remember, if your kids are hungry, they will not sleep well and get cranky. You can also read a few books that show what the best positions for breastfeeding twins are.

Get Shopping Wise: 

Yes, you do need to shop a lot now! Make a comprehensive shopping list with double supplies so that you can get your shopping done at one go. It will also save you on last minute stress when you run out of supplies. To avoid multiple and receptive visits to the supermarket or baby store, explore online ordering to make your life easier.
Remember, you are the mother and no one can take care of your kids better than you. Do not focus on what's not perfect; instead appreciate your efforts that are getting you closer each day with your little babies. In the quest of getting it all mastered at the first attempt, don't be too harsh or unfair with yourself. And don't forget to get your partner involved when it comes to how to care for newborn twins together!
Share your memorable experiences with us.
Recommended Articles:
The following two tabs change content below.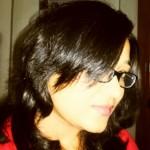 Latest posts by sarita vivek (see all)