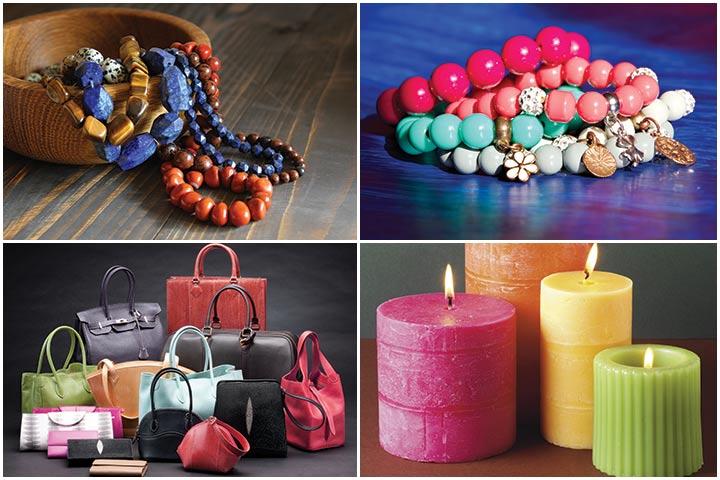 Food, fun, games, and prizes. That's the essence of a baby shower.
Playing games and getting to know each other in the process is a great way of welcoming the baby. And to make these games exciting, you need to plan them and buy some awesome prizes. Agree? Then read on.
MomJunction gives you some amazing ideas for baby shower prizes.

Baby Shower Prize Ideas For Games
Here are some interesting and varied prize ideas for you:
1. Baked goodies:
A basket of baked goodies such as banana bread, muffins, an almond cake is what everyone usually loves. You may either bake them at home or buy from the local bakery.
2. Handbags/sling bags:
Women can never have enough handbags as they need a different bag for a different occasion. They simply love to add to their collection.
[ Read: Baby Shower Dresses For Moms-To-Be ]
3. Succulent plants:
Plant lovers will love this! Little succulents in ceramic pots are what your guests will love to take home; they will remember you every time they water the plant.
4. Pedicure gift set:
A set of pedicure goodies will leave your female guests all pleased.
5. Candies/ jelly beans/chocolates in a jar:
Fill a jar with jelly beans, M&Ms or candies. If you want a healthy substitute, fill it up with chocolate-coated nuts or berries.
6. Piggy bank:
These blue or pink piggy banks can remind your guests of your baby every time they save some money.
7. Potpourri mesh bags:
You can make these mesh bags at home with an old fabric and fill it with some scented sachets.
[ Read: Nautical Baby Shower Ideas ]
8. Photo frame:
A photo frame or a photo album can be a charming gift. A Polaroid photograph with the mum-to-be can be even better.
9. A box of tea and coffee bags:
You can buy a paper or wooden box or a basket and fill it with tea/coffee bags. For a healthier option, add green tea bags.
10. Bottle trophies:
If you want to gift something unique, then consider bottle trophies. Paint the baby bottles in gold or copper, and wrap a ribbon with a thank-you note.
11. Wish bracelet:
Buy a multicolor bracelet that matches with any costume.
12. Scented candles:
Scented candles of strawberry, vanilla, blueberry, and Greenleaf wrapped with a thank-you note make for a pretty neat prize.
13. Ceramic mugs:
You can get coffee mugs from the dollar store at a low cost. You may make a variation of these mugs by filling them with coffee beans, candies or gummies.
14. Fleece:
Fleece is inexpensive yet classy. You can buy them in bulk from the dollar store.
[ Read: Baby Shower Thank You Notes ]
Coed Baby Shower Prizes
Coed prizes are common for both men and women. If you are planning for a coed baby shower, here are some prize ideas for you:
15. Gift voucher/certificate:
A gift voucher or a certificate gives your guest a choice. They can buy something that is useful to them.
16. Books:
Nothing like gifting books. The best prize you can ever give your guests.
17. Scratch cards:
You can buy a scratch card/ticket and tie it to a bottle of beer or wine.
18. Wine/ liquor:
It need not be a branded one. Wrap it with a golden paper and a ribbon at its neck or just place it in a basket and fill it with cake and savories.
19. Diary:
If your baby shower is towards the end or beginning of a year, a diary would be a useful gift.
Baby Shower Door Prizes
Baby shower door games begin as the guests enter the venue. The fun and excitement start right at the door. Here are some of the popular baby shower door prizes for you:
20. Onesie sugar cookies:
Your guests don't get to taste these yummy cookies all the time. So when they find out that these sugar cookies are the baby shower prize, they will give the games their best shot.
[ Read: Baby Shower Decoration Ideas ]
21. Cupcakes:
Who doesn't love the sweet little cupcakes? Wrap three to five assorted cupcakes in a transparent sheet and tie it up with a ribbon.
22. Hand lotions/shower gels:
Pamper your guests with personal care and fragrance. Body wash, hand lotions, and shower gels will make them feel special.
23. Manicure basket:
Every woman will love this! A manicure basket filled with a nail filer, hand lotion, scrub, and nail polish sounds perfect to be pampered for the day!
24. Necklace:
A multicolor beaded necklace that can go with any attire is something you can give away as a door prize.
25. Hair accessories:
This can be a simple gift but comes in handy for women. They will just love them.
26. Homemade soaps:
You may make homemade soaps by using glycerin and fragrance, and store them in rectangular or bottle molds. Give them to welcome your guests at the door.
27. Homemade scrubs:
Honey and sugar scrub and green tea body scrub are simple to make at home and something your guests will love to enter the party with.
Aren't the ideas aplenty? But this brings a question to your mind.
[ Read: Baby Shower Desserts ]
How Many Baby Shower Prizes Should You Buy?
Before you buy the prizes, you need to know the number of guests you will have and the number of games you are planning for them. Also, you need to plan for ties and runners-up prizes.
Baby Shower Prize Presentation
Not just the gifts but the way you present the prizes is important too. Wrap the gifts with a beautiful transparent sheet or a glitter paper to make it look attractive.
You can use a:
curly satin ribbon
ribbon flowers on the prize
a transparent sheet with the baby or the mother's picture on it
pictures of baby accessories such as pacifiers and rattles on the wrap
Make your guests feel special with these special prizes and the mother-to-be will feel grateful for the efforts you put into the baby shower.
Do you have any baby shower prize ideas to share? Leave your comments below.
Recommended Articles:
The following two tabs change content below.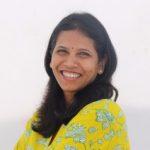 Latest posts by Kalpana M (see all)