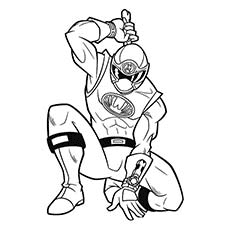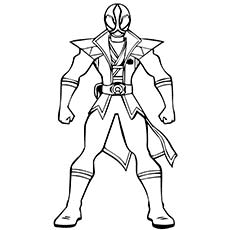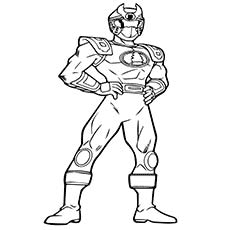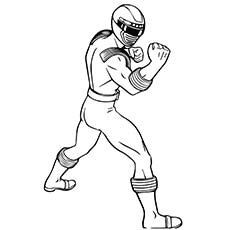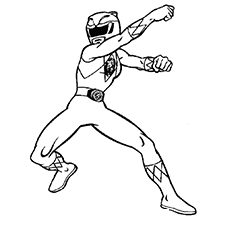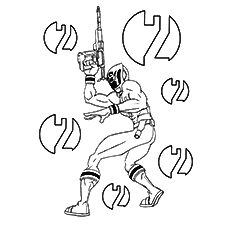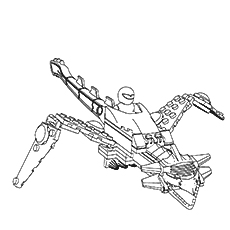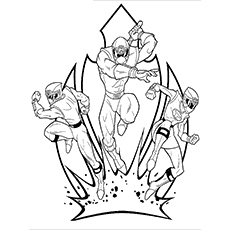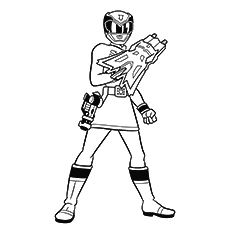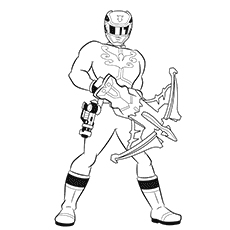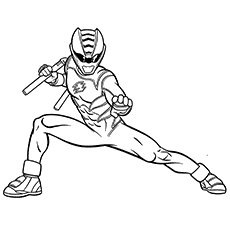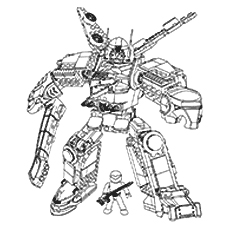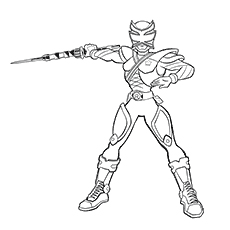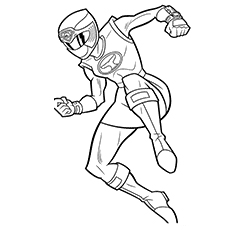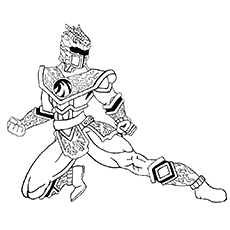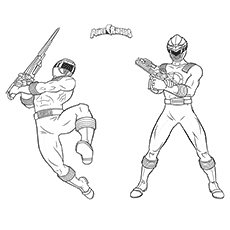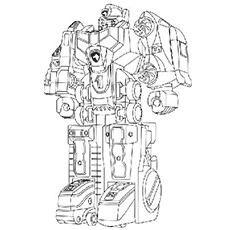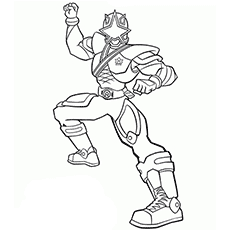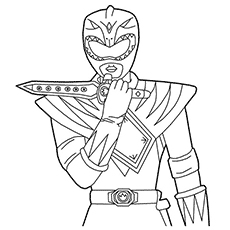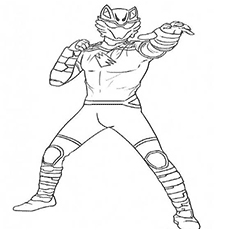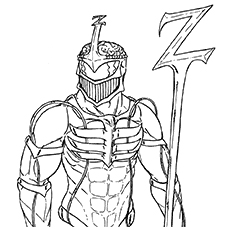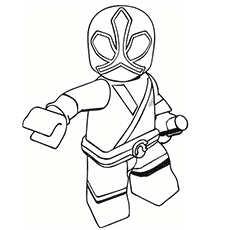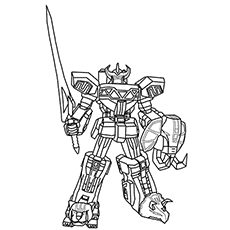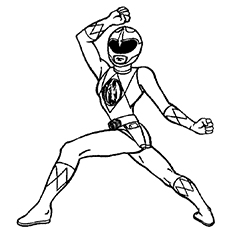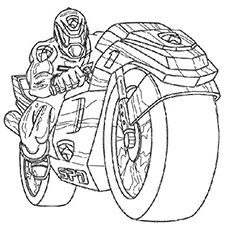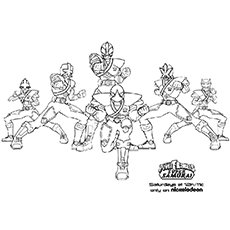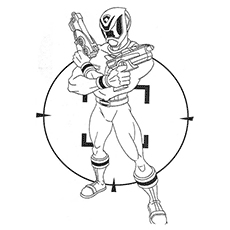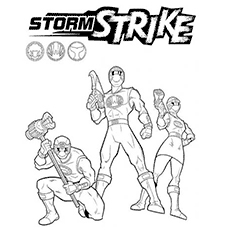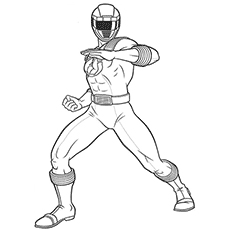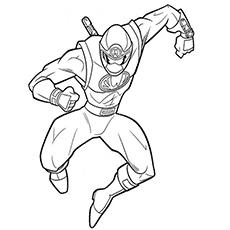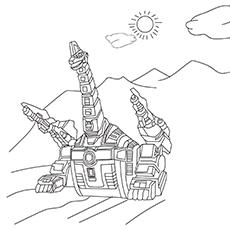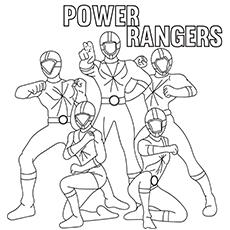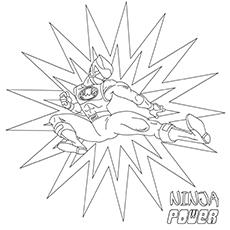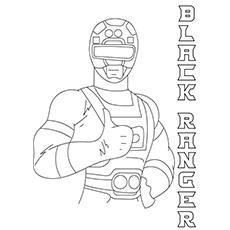 Recommended Articles:
Power Rangers is a long running children's television series featuring costumed heroes. The heroes of the show have superhuman strength, which help them to fight the evil forces and save the world. The TV show has acquired a cult status, giving rise to a huge number of video games, comics, toys, collectible cards and several kids merchandise featuring the main characters.
Best Power Rangers Coloring Pages For Kids:
Here are 20 exciting Power Rangers coloring sheets to bring a smile to your kid's face. The vivid colors of the Power Ranger's costume will help to enhance the creativity of your little artist.
1. Zeo V Red (Red Ranger):
The Red Ranger is the leader of the Power Ranger's team and gets the most prominent focus. Troy, the Red Ranger is a born leader with incredible martial art skills. His difficult upbringing has made him fiercely compassionate to the suppressed class everywhere in the word. He has a strong faith in humanity and believes that they can do anything if they work together.
Give your kid this terrific power ranger coloring page to keep him happily occupied throughout the evening.
2. Black Ranger:
Jake Holling, the black ranger, has an amazing talent of bringing people together with a laugh. He is outgoing, optimistic, fun loving and fearless when to comes to saving the world. Black Ranger works extremely fiercely to save the humankind with the help of his mentor, Snake Zord.
This coloring sheet is ideal for your, school going boys. Take out a print out of this coloring sheet to decorate your child's room with it. He will surely love it.
[ Read: Spiderman Coloring Pages ]
3. Green Ranger:
The green ranger, Mike is quite a rebel by nature. He has a free-spirited and goofy sense of humor, which does not always go down too well with his teammates. Besides saving the world from aliens, Mike also loves playing video games and hanging out with friends.
The vivid colors of the Green Power Ranger's costume will help to enhance the creativity of your little artist.
4. Gold Ranger:
Antonio, the tech savvy gold ranger is a newcomer to this group. He has a perfect grasp of gadgets, which makes him an instant favorite among the teammates. His eager optimism and friendly nature have made him an invaluable member of the group.
This power ranger coloring sheet will also help your kids develop their artistic skills.
[ Read: Superman Coloring Pages ]
5. Yellow Samurai (Yellow Ranger):
Yellow Ranger is a favorite among young girls. In fact, most of them look up to her as an idol. Gia, the yellow ranger, is one of the five teens chosen by Gosei to save the world. Fondly referred to as "Miss Perfect", Gia Moran is brilliant, beautiful, and intelligent and can deliver a serious showdown when required.
6. Super Mega Blue (Blue Ranger):
Blue Ranger is the brainiest of the all the power rangers. Before coming to the Ranger group, he wanted to pursue a career in science. Noah, the blue ranger, is not very fond of fighting. His wits and intelligence are his fierce weapon against the Earth's alien invaders.
[ Read: Ben 10 Coloring Pages ]
7. Pink Ranger:
Emma Goodall, the Pink Ranger is a sensitive photographer, who is always on the lookout of saving the Mother Earth. She takes it on a personal level whenever the aliens attack on her home planet. She also uses the power of her sweet voice to counteract Dizchord's attack.
This Pink Ranger coloring sheet will look amazing as a poster in your little daughter's room.
8. Ranger Silver:
Ranger silver is a deadly Super Megaforce power ranger. He is an alien who lands on earth after his home planet was destroyed, thereby earning a place in the Power Ranger group.
Here is a stunning drawing sheet of Ranger Silver in action.
[ Read: Transformers Coloring Pages ]
9. Megazord:
Megazord is the combination of the five Dinozords- Saber-Toothed Tiger, Mastodon, Pterodactyl, Tyrannosaurus and Tyrannosaurus. Despite being well shielded and well equipped, his utility was limited, especially while fighting moving targets.
This coloring sheet is ideal for school going kids as it is quite complicated and difficult.
10. Lord Zedd:
Lord Zedd is the main antagonist of the Power Rangers. He is a recurring character throughout Power Rangers Zeo and Power Rangers in Space. He was originally developed as a frightening evil character, but his character got toned down immensely after complaints from the parents.
[ Read: Angry Birds Coloring Pages ]
11. Power Ranger on a Battle Bike:
This power Ranger riding the battle bike and getting ready for some tough action! Boys will love coloring this battle bike. Bikes are not a very common transport vehicle of the Power Rangers; they use it when it is necessary. The Blue and Battle bike also have side cars for Pink and Yellow Rangers. It is a sight to behold when all the power rangers attacks enemy on these battle bikes.
The other vehicles include Radbug, the Volkswagen Beetle capable of flight.
12. Hitting the Target:
The powerful weapons included in the Power Ranger's arsenal makes the whole television series so thrilling. There are many weapons like Power coins or power crystals that are used by morphed rangers.
To make communication easy between one ranger and another there are wrist communicators. The other potentially dangerous looking weapons are Blade Blaster, Thunder Slingers, Power Sword, Power Axe, Power Lance, Power Daggers, Power Bow, Power Blaster, Dragon Dagger, Dragon Shield and Anti-Sonic Foam Gun. In this picture, we see the Power Ranger carrying two guns. Little boys love action films and animation series so they will be really thrilled to color this power ranger aiming the gun to hit the target. The gun and action sequences are the real attractions of Power Ranger series.
13. Mighty Morphin:
Mighty Morphin Power Rangers is an American live action children's television series that started on August 28, 1993, on the Fox Kids weekday afternoon block.
This television series related the story of teenagers who were selected to protect the world from a group of alien invaders and were given the power to transform or 'morph' into super power warriors and into pilot giant robots called zords.
14. Fighter Robot:
Many Power Ranger episodes are localized on the basis of Super Sentai source material. This is done to incorporate American culture and characters in this popular television series. Characters like Giant Robot (Zord and Megazord) are included and original action sequences are incorporated in the television series. The characters included are unique to Power Rangers original production.
15. Power Rangers Samurai:
Power Rangers Samurai and Super Samurai are the 11th and 12th season of Power Rangers. It tells the story of the battle between Samurai Rangers and evil master Xandred Nighloks.
The Samurai Rangers reside in the Shiba house, their base of operations. They used kanji based power called Symbol Power. This symbol of power is passed on from one generation to another. The Samurai Power Rangers have the capacity to turn thoughts into power and summon various objects.
Samurai rangers have to remain detached from family and friends to keep them safe from becoming a Nighlok's target for attack. They all live in Shiba house protected by a Gap sensor to locate the presence of a Nighlok.
All samurai rangers carry spin swords that can utilize disks. When the disk is attached to the spin sword it acts as a praxinoscope, which powers on the basis of disk itself. When the Rangers summon their Zords then the spinsword transforms into a Mega Blade. The rangers can fold the Mega blade and attach it to the samurai disk to the piloting system.
You can also tell your child some interesting Samurai stories and tell them more about samurai. The coloring session will become fun and informative.
16. Jungle Fury:
Power Rangers Jungle Fury is the 2008 season of Power Ranger's; it tells the story of battle between the Jungle fury power rangers and the forces of evil led by Dai Shi.
The jungle fury power rangers are the protagonist of the 2008 Power Rangers television series. The Jungle Fury Power Rangers become a part of Pai Zhua Academy and learns martial arts under the tutelage of Master Mao, Casey and Lily. After learning martial arts they fight their enemy Dai Shi and his disciples Rinshi beasts. Casey Rhodes joined the Pai Zhua Academy and was known as cub, but he possessed the spirit of a tiger.
If your child likes tiger and his royal attitude then this picture is suitable for him. If he is crazy about Power Ranger television series and video games you can pin it up in your kid's room after he finishes coloring.
17. Mega Bloks:
Power Rangers have become so popular among children that they want toys based on this theme. You can buy these toys for your child later, meanwhile let her color this morphed character from Power Ranger.
Your child who loves adventure will like to color this Samurai character that are morphed into action to protect the city from the villain lord Xandred's attack. These samurai characters will also protect the city from the denizens of the Netherworld and save mankind.
18. Dino Thunder:
Power Ranger's Dino Thunder is a popular American Children's Television series. It is the 12th season of Power Ranger's franchise. It was adapted from the Japanese Super Sentai Franchise.
A multi-talented soccer player joined the Power rangers to save the world from Mesagog's (a dinosaur villain) tyranny. Mesagog wants to destroy all human life on earth and return the earth back to age of dinosaurs.
Dino Thunder is a videogame that is based on the Power Ranger series. Since your child loves playing video games, he will enjoy coloring the character.
19. Ninja Power:
Power Rangers Ninja Storm is the 11th season of the Power Rangers franchise, based on the Super Sentai Series Ninpuu Sentai Hurricanegar. This series was unique since there was a female ranger serving on the team.
Shane, Tori and Dustin were students of Wind Ninja Academy. One day this academy was attacked by Lothor, a banished Ninja Master. So these three students and their Sensei or teacher were forced to retreat ton underground school called Ninja Ops. They were given morphs to transform into Wind Rangers to protect the city of Blue Bay Harbor from Lothor's forces. Lothor attempted to open the abyss of evil and spread all the evil forces. He destroyed all the Ranger's powers and was defeated by the Ranger's Ninja skills and thrown into abyss.
Your child must be enjoying those amazing fighting skills, especially your little boy. He might imitate those ninja fighting skills in front of the mirror.
20. Storm Strike:
Power weapon is each Ranger's arsenal. Each Power Ranger is known for the type of power weapon he uses. A power ranger can use other Ranger's weapon based on the situation.
Storm strike is a shaman ability learned at level 26 for those with the enhancement specialization. It is an instant-cast spell that grants an instant attack with all equipped weapons and applies 15-second rebuff that increases the damage of the Shaman's next four Nature spells ([Lightning Bolt], [Chain Lightning], [Lightning Shield], [Earth Shock]) that hit the target by 25%.
Children will love to color these fighting superheroes getting transformed into their spandex bodysuit and summoning weapons from almost nowhere. Your child must be watching Power Rangers with a wide eyed amazement and get their daily dose of thrill! So make your child color these pages and stick them as posters on the wall. This will make your child proud of his work and get to see their favorite power rangers always.
Download this page to give your kids an opportunity to experience the thrills of this amazing show.
These free printable power rangers coloring pages online mentioned above are both fun and educative. Your children can learn a lot about coloring and drawing by filling the relatively complex images with colors.
Print all the coloring pages of power rangers and present it to your child to pack his day with action and adventure.
DISCLAIMER: All images found here are believed to be in the "public domain". We do not intend to infringe any legitimate intellectual right, artistic rights or copyright. All of the images displayed are of unknown origin. If you are the rightful owner of any of the pictures/wallpapers posted here, and you do not want it to be displayed or if you require a suitable credit, then please contact us and we will immediately do whatever is needed either for the image to be removed or provide credit where it is due. All the content of this site are free of charge and therefore we do not gain any financial benefit from the display or downloads of any images/wallpaper.
The following two tabs change content below.