All the fluid and extra fat you had acquired during pregnancy can be reduced with the help of a proper diet and physical activity. In this post, we tell you some effective exercises to reduce belly fat after pregnancy and give you some much-needed pieces of information.
However, before you start doing strenuous exercises to reduce belly fat, it is advised to consult your doctor and take their green signal to avoid any unforeseen complications. So, read on and try some of these simple exercises.
How Long Does It Take For Your Belly To Shrink Back To Normal?
It usually takes around six to 12 months to lose the weight gained during pregnancy (1). The speed and degree it takes for the bump to shrink might depend on:
Your maternal age
The diet plan and exercise routine you follow
Your baby's size
The weight you may have gained during pregnancy
Remember that it is not just the tummy, but also the uterus that expands during pregnancy.
How Soon After Birth Can You Do Tummy Exercises?
Doctors and physical therapists usually recommend a waiting period of six weeks after vaginal delivery and eight weeks in the case of a c-section. However, women who have had an uncomplicated pregnancy and delivery can start a mild exercise programme, including walking, pelvic floor exercises and stretching, sooner.
In the cases of complicated normal deliveries, cesarean, or postpartum hemorrhage, you need to get your doctor's advice before starting exercise routines
 (2).
Benefits Of Post-Pregnancy Belly Exercises
Postpartum belly exercises may help you in the following ways.
Strengthen abs
Improve blood circulation
Lower the chance of postpartum back problems, leg cramps, varicose veins, and swelling of the foot and ankle
In general, any form of exercise benefits you in the following ways (3):
Strengthens and tones abdominal muscles
Promotes better sleep
Helps prevent postpartum depression
Aids in losing extra weight
General Guidelines For Postpartum Belly Exercises
Before you commit yourself to an exercise regime, consider following these guidelines (3):
Remain active for at least 20 to 30 minutes a day.
Start with simple exercises and gradually add moderate-intensity exercises.
Do not exercise if you experience pain before or while doing any exercise.
Breastfeed your baby before you start any exercise to avoid the discomfort of engorged breasts.
Keep a water bottle handy so that you can take sips in between.
Post-pregnancy Belly Exercises
It is good to start exercising only when your doctor permits you, depending on your health condition. Here, we suggest some exercises that might help in shrinking your tummy. Note that the results are anecdotal.
1. Brisk walking
2. Twister exercises
You may feel energetic and active with these exercises.
Simply stretch and twist your body while standing straight.
Repeat on both the sides, the left and the right for about 10 to 15 minutes.
3. Planks
You may consider plank exercises (5).
Position your elbows shoulder-width apart on the floor and maintain a push-up position
Remain in this position as long as you can.
4. Floor sit-ups
These could help you in cutting down weight on the lower tummy.
Lie on your back and place your hands behind your neck.
Slowly lift your head upwards.
You may also place your hands crossed over one another on the sides of the tummy and do the sit-ups.
5. Leg raise
This exercise helps in strengthening the leg and stomach muscles.
Lie on your back and try raising both the legs at the same time.
Remain in the same position for about three to four seconds.
Slowly release the legs.
You may consider doing 20 sets twice a day.
6. Flutter kicks
Flutter kicks target the core muscles, specifically the abdominal muscles.
Lie down on the floor with your arms placed underneath your buttocks.
Move your legs up and down for about 30 seconds.
7. Bridging exercises
This is one of the pelvic floor exercises that is likely to tone your stomach, bottom, and thigh muscles.
Lie on the floor with your knees bent and feet flat on the floor.
Place your arms at your sides with the palms facing downwards.
Lift your bottom off the ground until your knees, hips, and shoulders form a straight line.
Hold this position for about five seconds.
Gradually lower your bottom and get back into the original position.
 Let your muscles relax for some time and repeat.
8. Yoga
Yoga offers multiple benefits for both your body and mind. It may also help in shrinking the tummy. You may start practicing it at home or join a yoga class under a certified yoga instructor (6).
9. Pilates
Pilates is one such exercise that makes your body flexible and balanced. It involves a series of movements and positions that may help improve your body strength and coordination. Take deep breaths and relax while you are doing this workout. Join a pilates class and do them under expert guidance (7).
10. Swimming
This low-impact and non-weight bearing workout helps you to tone your tummy muscles. Moreover, it does not put any strain on the joints and ligaments. You may swim laps, jog in the water, or join an aqua-aerobics class.
11. Pass the ball
This is a variation of crunching exercise. Sit on the floor and raise your legs while crossing them. Place your hands as if you are holding a ball and try passing the imaginary ball from the left foot to the right foot and vice versa. You are stretching, twisting, and crunching while doing this exercise.
12. Lying down bicycle
This exercise not only helps shrink your belly, but also strengthens your thigh and leg muscles.
Lie on your back with knees bent (at 45 degrees) and legs raised in the air.
Move the legs as if you are cycling.
Continue for about ten seconds and gradually increase the pace.
Before you take up any of these exercises, you should check with your doctor for recommendations and precautionary measures to be taken.
When To See A Doctor?
If you tend to overexert, your body is likely to give warning signs. Consult a doctor if you experience:
Severe and long-lasting muscle pain
Heavier vaginal flow
Color changes in your lochia (postpartum vaginal discharge)
Frequently Asked Questions
1. Is it normal for my tummy muscles to feel slack?
In general, this usually happens because the uterus and the growing baby overstretch the tummy muscles during pregnancy. In some cases, there may be a bulge in the tummy because of a separation of the right and left belly muscles, medically known as diastasis recti (8).
2. How long should I bind my belly after delivery?
Belly binding to flatten it is a traditional practice that continues to play a role in modern medical practices too. You may bind your belly using a wrap for at least 10 to 12 hours every day for about 40 or more days. Those using a belly bind are likely to return to the pre-pregnancy state in six to eight weeks (9).
3. Can I get a flat stomach after C-section?
If you had a flat tummy before pregnancy, it might be possible to get it back with a balanced diet and exercise regimen. It also depends on the tightness of skin (the degree of laxity you developed), muscles that are not highly stretched, and your general health condition.
Weight gain during pregnancy is normal and may help meet your baby's nutritional requirements. However, after pregnancy, most women look for ways to shed the excess weight and get back in shape. Besides a healthy diet, these exercises to reduce belly fat after delivery can be quite effective. However, you need to follow the safety rules to avoid stress and complications and enjoy the benefits of these exercises. So remember to consult a professional before following any workout routine in case of any underlying conditions.
References:
MomJunction's articles are written after analyzing the research works of expert authors and institutions. Our references consist of resources established by authorities in their respective fields. You can learn more about the authenticity of the information we present in our
editorial policy
.
Recommended Articles:
The following two tabs change content below.

Rebecca is a pregnancy writer and editor with a passion for delivering research-based and engaging content in areas of fertility, pregnancy, birth, and post-pregnancy. She did her graduation in Biotechnology and Genetics from Loyola Academy, Osmania University and obtained a certification in 'Nutrition and Lifestyle in Pregnancy' from Ludwig Maximilian University of Munich (LMU). She has been into health and...
View Profile

›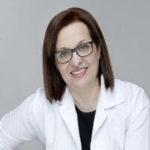 Dr. Mozhgan Sayyad specializes in obstetric and gynecological cases, and her area of interest includes cosmetic gynecology. An associated member of the Royal College of Obstetrics and Gynecology and a member of the European Society of Aesthetic Gynecology, Dr. Sayyad's focus area is cosmetic gynecology including intimate surgery. After completing her graduation from the Shiraz University in Iran, Dr. Sayyad...
View Profile

›