"The only rock I know that stays steady, the only institution I know that works, is the family." — Lee Iacocca. What makes a family strong, and how to create family bonding? A successful family is built on the support and affection that family members provide for one another. However, a solid bond requires that you understand each other, show up for them in need, and spend quality time together. Knowing and believing that your parents and siblings will always be there for you is what pulls you closer. However, the demands of daily life may not allow us to be together. Like all other relationships, family relationships require continuous nurturing, which can only be accomplished through family bonding. It allows you to understand each other better and increase your mutual well-being. Continue reading our post to learn more about family bonding time and its vitality. We also share the advantages of family time and strategies to bond well.
What Is Family Bonding Time?
Family bonding time is the quality time that you spend with your family, doing things that you love. It could include doing activities together, going on a picnic, watching a movie together, having meals together, helping each other out, playing a game, and much more. It allows the members of a family to interact with each other, know and understand each other, feel united, and develop a stronger bond.
10 Benefits Of Family Bonding Time
"The bond that links your true family is not one of blood, but of respect and joy in each other's life." —Richard Bach
Spending quality family time together can benefit both the parents and children in the following ways.
1. Improves educational and literary outcomes
Studies have shown parental involvement has a positive impact on children's educational and literary outcomes (1) (2). Spending time together, showing keen interest in their school activities, doing homework together, etc., can have a huge impact on your children's academic success.
2. Helps develop social skills
Family bonding helps children learn essential social skills. It teaches them how to behave in social settings by watching their parents. It also allows parents to communicate with each other better and set examples for their children.
3. Helps create meaningful Relationships
Family bonding time could help children form meaningful relationships with people outside the family—be it their teachers, peers, or elders. How you approach or interact with each other in the family would reflect how your children interact with people outside the immediate family circle.
4. Improves communication
It helps improve communication. Spending quality time together enables you to better understand each other better, express your feelings and thoughts, and welcome different opinions and perspectives (3). It also helps children become active listeners.
5. Fosters unity
Family time helps keep families united. A family that spends time together understands each other's likes and dislikes and does things that help each other grow. It also allows your children to feel free to reach out to you with their problems.
6. Helps resolve conflicts
Resolving conflicts that may arise within the family from time to time becomes easier when you have time for the family. A strong family that spends quality time together can come to terms with differences and help each other get through difficult times. It helps resolve conflicts outside family as well. Spending time will lead to discussing matters that are troubling a family member and provides safe space for emotions.
7. Improves behavior
Children of parents who often spend quality time together are less likely to exhibit emotional and behavioral disorders (4). Also, family bonding time helps you value each other and build intimacy and trust.
8. Improves self-esteem
Family bonding time helps build self-esteem in children. Studies have proven that poor child-parent bonding leads to low self-esteem in children and may cause psychological distress (5). Spending quality time with the family helps children feel loved and accepted and enables them to appreciate their self-worth.
9. Helps reconnect
Family time helps you reconnect with your children. This is especially true if both of you are working parents and have very little time for your children on weekdays. Doing fun activities together at scheduled times of the day or on weekends can help your children open up to you and share more information about their lives.
10. Fosters mutual respect
Each member of a family can express themselves, value each other's uniqueness, engage in dialogue, and feel comfortable sharing information about their life during family bonding events. Engaging in activities and understanding each other's roles and boundaries can also help foster mutual respect.
10 Ways To Create Family Bonding Time
There are myriad ways to create family bonding time. And most activities that you indulge in together won't cost you a dime and can be done on an everyday basis. Here are a few ways in which you can create quality family bonding time.
Create family rituals and traditions. Family rituals and traditions help you stay connected. Celebrate important family occasions or plan things that involve the entire family. Make a point to do the things you enjoy on these special days. This could help you, your spouse, and children to look forward to these special moments.
Have meals together. Given our busy schedules, dinner or breakfast is perhaps the only time when all the family members get together. Make sure you spend this time sans the gadgets and give your undivided attention to each other. Having frequent family meals, besides strengthening your bonds, may also offer nutritional benefits and is related to several positive psychosocial outcomes in children (6)
(7) (8).
Do chores together. Divide the household chores, and ensure no one is overworked in the house. You could teach your children important life skills and instill the value of hard work and teamwork by introducing simple and age-appropriate household chores.
Volunteer together. Get your family together and go out and help someone in the community. You could volunteer at a community center or help feed the needy. It could help your children develop empathy and understand the importance of giving. Moreover, volunteering is also associated with various health benefits and could improve your children's social and relationship skills (9) (10) (11).
Go on a family outing. Plan a family outing and spend time bonding with each other through fun activities. You could visit a wildlife park, a beach, or a zoo. Spending time outdoors can improve your health and well-being and also help you keep your children away from gadgets (12).
Take up each other's hobbies. Identify shared interests and hobbies—it could be reading, hiking, painting, fishing, or writing—and spend time doing those things together. You could take up each other's hobbies and teach your children the valuable lesson of compromising to make someone else happy at times.
Schedule family game nights. This is one of the best ways to bring everybody together. Besides, games also allow you to teach your children patience, respect, turn-taking, fair play, and teamwork. You could try any of your favorite family games or try family board games to spend quality time at home.
Cook together. Spend some special bonding time by helping each other out in the kitchen or organizing a barbecue afternoon. You could try out new recipes together or pass down the secret family recipes to your children.
Visit grandparents. Children love spending time with their grandparents. Ensure you set a day, a week, or a month to spend time with their grandparents. In addition to providing your children with a lot of love and care, grandparents can also help your children treasure the cultural heritage and family history.
Do projects together. Spend time doing a project together. It needn't be anything serious. You could introduce some fun recycling activities or some gardening projects and activities and spend hours bonding and having a good time. Discussing various aspects of life such as emotional, moral, social, political (the type of discussion has to be understandable and age-specific) will help enhance knowledge.
Frequently Asked Questions
1. Why do families fall out?
There can be many reasons for falling out in a family, including inheritance disputes, disagreement over a choice of partner, addiction, abusive relationships, illness, resentments, disappointments, clashes over beliefs and values, and trauma (13).
2. What are the five traits of a healthy family?
Open communication, humor, and fun in the family, following precise rules and responding to changes when needed, genuinely respecting each other, and showing love and care towards each other are five traits of a healthy family (14).
3. How do I reconnect with my family after years?
If you want to reconnect with your family, you should first understand the cause of the fallout with your family and take time to heal or think through the situation. Once you have sorted your feelings, initiate contact; you should also listen to the other side of the story, and if needed, you should forgive or ask for forgiveness.
It is essential to know how to create family bonding to stay more involved and be aware of each other's feelings. Even if you have been extremely busy, it is essential to understand that making time for your family is your duty. Therefore, begin with planning your schedules, think of ways to use family time in any given situation, and try to do it in the best way possible. These tips will help you spend some good quality time with your loved ones and strengthen family bonds by helping each other grow.
Key Pointers
The quality time spent with family is important for both physical and mental wellbeing.
Family time helps improve social skills, promotes bonding and prepares you to resolve issues and face challenges.
Travelling together, taking part in each other's hobbies and scheduling a fixed family time will help create family bonding.
References:
MomJunction's articles are written after analyzing the research works of expert authors and institutions. Our references consist of resources established by authorities in their respective fields. You can learn more about the authenticity of the information we present in our
editorial policy
.
1. Angelica Bonci;
A research review: the importance of families and the home environment
; National Literacy Trust (2008).
2. Nermeen E. El Nokali, Heather J. Bachman, and Elizabeth Votruba-Drzal;
Parent Involvement and Children's Academic and Social Development in Elementary School
; Child Dev. (2010).
3.
Families First-Keys to Successful Family Functioning
: Communication
4. Breiner H, Ford M, and Gadsden VL;
Parenting Matters: Supporting Parents of Children Ages 0-8
; National Academies Press (2016).
5. Angela L. Curcio, Anita S. Mak, and Amanda M. George;
Maternal and Paternal Bonding and Self-Esteem as Predictors of Psychological Distress Among Male and Female Adolescents
; Cambridge University Press (2018).
6. Megan E. Harrison, et al.;
Systematic review of the effects of family meal frequency on psychosocial outcomes in youth
; Can Fam Physician (2015).
7. Laura Dwyer, et al.;
Promoting family meals: a review of existing interventions and opportunities for future research
; Adolesc Health Med Ther (2015).
8. Amber J. Hammons and Barbara H. Fiese;
Is Frequency of Shared Family Meals Related to the Nutritional Health of Children and Adolescents?
; Pediatrics (2011).
9.
Benefits of Community Service
– Community Engagement; Western Connecticut State University
10.
Volunteering may be good for body and mind
; Harvard Health Publishing
11. Jerf W. K. Yeung, Zhuoni Zhang, and Tae Yeun Kim;
Volunteering and health benefits in general adults: cumulative effects and forms
; BMC Public Health (2018).
12. Matthew P. White, et al.:
Spending at least 120 minutes a week in nature is associated with good health and wellbeing
; Scientific Reports (2019).
13.
Family estrangement
; Independent Age.
14.
Normal Functioning Family
; American Academy of Pediatrics
The following two tabs change content below.

Shikha is a writer-turned-associate editor at MomJunction. Having done a certification in Relationship Coaching, her core interest lies in writing articles that guide couples through their courtship to marriage and parenthood. She also specializes in baby names. Being a postgraduate in Human Resources from Jawaharlal Nehru Technological University, she likes understanding people and their relationships. This reflects in her relationship...
more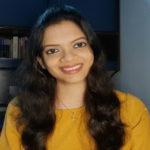 Shreshtha Dhar
(M.A, M.Phil )
Shreshtha Dhar is a licensed Clinical Psychologist running her private practice Thought Craft in Kolkata. She has special interest in the emotional and behavioral issues of both children and adults. Shreshtha has previosuly worked as a lecturer, published various research papers and contributed to magazines. She provides long distance teleconsultation in English, Hindi and Bengali.