Gifting is a social norm. When you are visiting a family, you would want to take a gift, which can be useful for them.
It doesn't matter if the gift is small or big; what matters is the care you take in choosing the right one. So, when you plan to buy a gift to a family, you make sure the gift is useful. Every time the receiver uses your gift, they should appreciate your thoughtfulness. MomJunction shares 35 such family gift ideas to help you pick the right one.
Family Gifts For All Occasions
These gifts are useful for any family occasion. But make sure your gift is suitable for the age group of your family.
With this gift, the family can serve shaved ice during their kid's birthday parties or summer playdates. Even adults can enjoy some shaved ice during the hot summers. This machine comes with three ready-to-use flavors of syrup, 25 cone cups, 25 spoons straws, and three black bottle pourers.
You can gift this picture frame to any lovely family. This comes with a metal tree and individual picture frames to hang from its branches. The family can frame all their precious memories and proudly display it to their guests.
Old or new, Disney movies have always been a family entertainer. Gift these classic Disney movies, and the family will remember you every time they watch them.
This picnic basket comes with a complete picnic set for four people. It has got the cutlery, wine glasses, waterproof fleece basket and a cooler compartment, and all of this comes in easy to carry backpack.
This charging station will be a useful gift to any family who has multiple devices to charge all at once. This is made with 100% natural bamboo and keeps the desk cable-free.
This set of six cute ceramic pots for families who love to have some greenery in their house. These are small and are perfect for growing succulents and cactus variety plants.
This gift will be a savior during the morning rush. With this sandwich maker, the family can make delicious breakfast sandwiches with bread, eggs, cheese, and meat. The best part is, all these can be cooked at a time.
If the family you are gifting has avid campers, then this will definitely come in handy for them. This eight-person tent is easy to set up and is perfect for spending some time in the lap of nature.
I scream, you scream, we all scream for ice cream! Yes, this is one dessert loved by both kids and adults alike. So, you can gift an ice cream maker and be known as the cool person who has a discerning taste in gifts.
10. Giant Jenga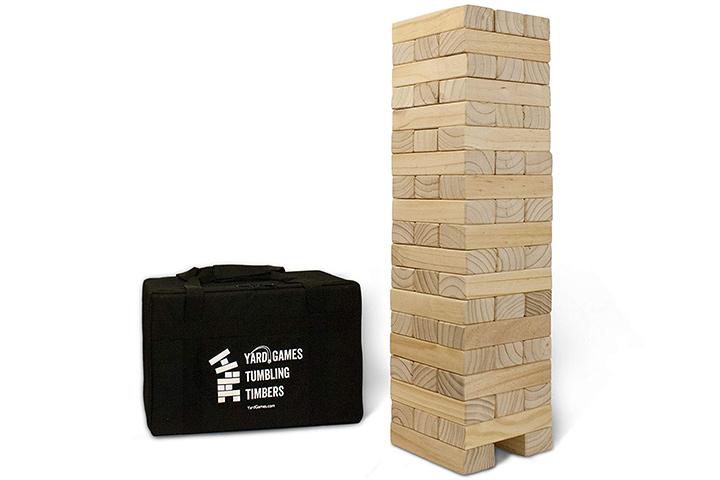 Jenga has been one of the most popular family games, but this is no ordinary Jenga. This Giant Jenga has pieces almost eight inches long and three inches wide. Gift this, and the family can enjoy some quality time together.
11. Kettle grill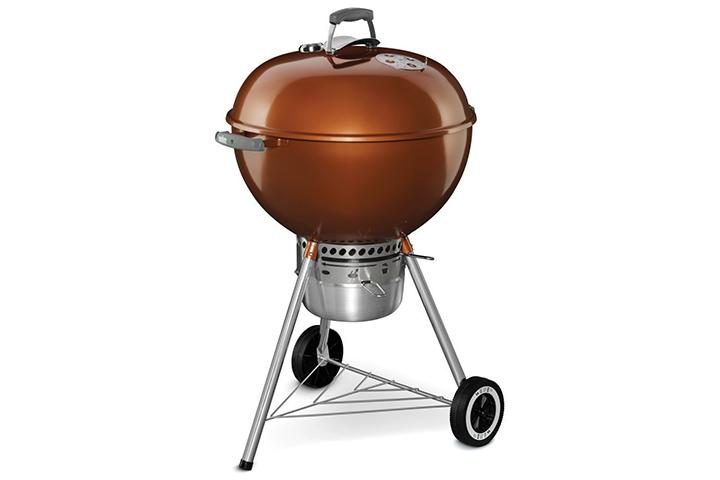 Outdoor grilling and barbecues are some of the most memorable family events. Gift the family this simple charcoal kettle grill, and they will enjoy some delicious meat while having quality family time.
Does the family often get together for game nights, movies, and football matches? Then this is what they need; the mini multimedia projector helps them project their videos, football matches, photos, etc., so that all the members of the family can watch together.
13. Instant pot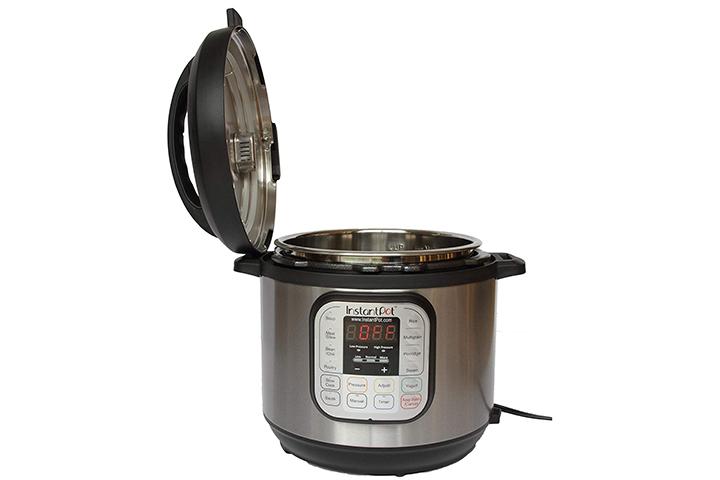 This is a thoughtful housewarming gift for a family. They can cook delicious meals and serve to friends and family. This comes in three sizes; you may choose one that fits the family you have in mind.
With this gift, the family can enjoy movie nights with some yummy and fresh popcorn. This is easy to use and comes with three popcorn kits.
Irrespective of all the sophisticated games available online, the good old Foosball table will always be a favorite. Gift it to a family who you think can have a great time playing.
16. Ice cream mixing set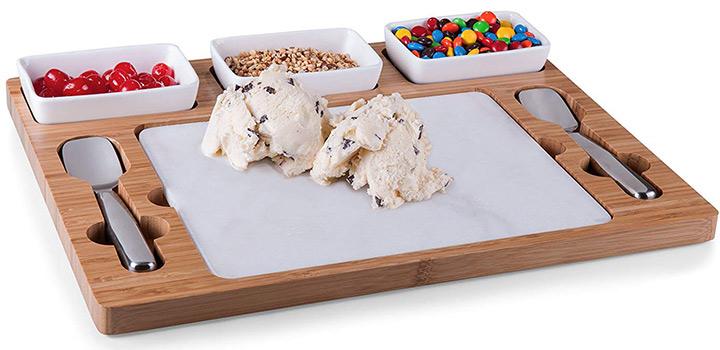 The family can serve ice cream mixed with fresh fruits and yummy treats. This set comes with three bowls to place the ingredients, a center marble slab for mixing, and two spatulas.
Gift them this outdoor fire pit so that they can make the most of the summer nights, sitting under the starry sky, making s'mores and sharing amazing stories and experiences.
This soft Faux fur blanket will be the best to cuddle up and watch movies or stay warm in bed.
This is a way to make sure you have something for all the members of the family. You can either order a readymade gift basket or customize one. You may gift a food basket, bath accessories, power tools, or anything else that suits the family and occasion.
Surprise your family by gifting them these customized pillow covers with everybody's name written on it. This will be a great souvenir for someone staying away from their family.
A family that travels together stays together. And to make travel hassle-free, here is a family passport holder that can store up to six passports, tickets, four to ten cards, and travel documents.
This could be a gift from grandparents to spoil their grandchildren with love and gifts. If your grandkids have a spacious backyard, then gift them this huge pool, and they will be jubilant.
This could be a housewarming gift for a family or a wedding gift for a newlywed. The kitchen set has everything the family needs to cook mouth-watering meals.
Family Christmas Gifts
Gifting is an integral part of Christmas, and when the holiday season is around, you would want to gift your family and friends something that reminds them of you. So, here we bring you a few Christmas family gifts.
Apart from the meeting friends and families, there is one thing most families would love to do during Christmas time, and that is playing in the snow or having a snow fight. This gift is ideal for families who love to stay indoors and yet do not want to miss out the snow.
This is one of the classic games that never gets boring. It would be an excellent addition during Christmas family get-togethers.
When all the members of the family come together, it is fun to play some board games. Thankfully, there is a wide range of family board games for families. Gift an interesting game, and we are sure the family will put it to good use during the holidays.
If your friend or sister has adorable kids and if you are sure they would rock a family picture wearing these matching pajama sets, then gift them. You might receive a Christmas card with their family picture in these matching pajamas.
Christmas is all about celebrating with family and friends, and no celebration is complete without some mouth-watering food. Help the family make some out-of-the-box dishes by gifting them gourmet ingredients.
A sharp knife makes life in the kitchen easy. The family will appreciate your gift once they start using this kitchen knife set.
30. Programmable coffee maker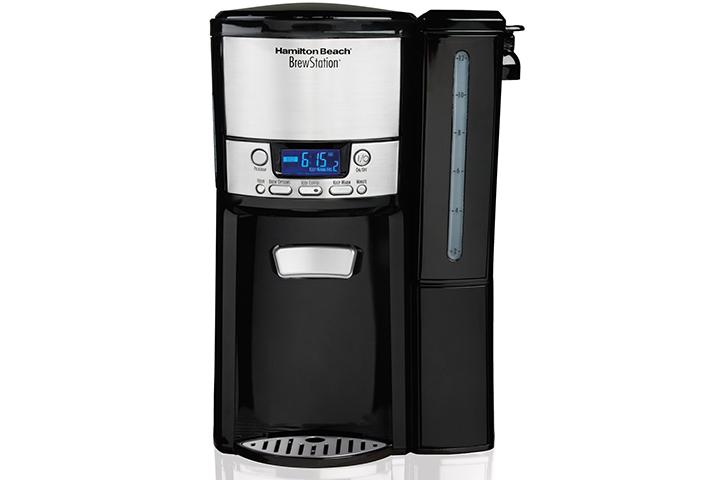 Help the family have fresh coffee even after three hours of brewing. With this programmable coffee maker, the coffee stays flavorful up to four hours and promises to make the last cup as fresh as the first.
Does your friend enjoy baking? Then help them serve some delicious pastries and cakes to their family with this electric mixer, which comes with ten speed controls.
Hot waffles fresh out of the maker and straight into the mouth, sounds heavenly? Give this heavenly feeling to your well-wishers by gifting them this waffle maker.
Essential oils help boost your mood by spreading their fragrances. Gift the family a set of essential oils and help them keep their home minty fresh.
This device comes in handy during family get-togethers and small private parties.
If you are not sure what the family wants or likes, then a gift card is a safe bet, as they can buy something useful with that.
The idea behind gifting is to express your joy and gratitude to the family. Pick the right gift and make it memorable for them as well as you.
Do you have any more family gift ideas? Let us know about them in the comments section below.