You may look for family tree ideas to represent your roots in a tree structure. In every conceivable manner, the family is linked to our past, a bridge to our future.' — Alex Haley. An invisible thread of love connects all family members. We all are bound to our heritage and roots through the family. A family tree helps cherish bonds and celebrate our ties. This is also one of the best ways to introduce the family to kids. They will know their grandparents, aunts, uncles, and cousins from the family tree. Here we tell you some interesting ideas, and you may carve them in your style to have a unique family tree.
21 Family Tree Ideas
1. Family tree wall sticker/decal
If you want to highlight your family tree in your house, then having it in the form of a wall decal can be a good idea. It is easy to find tree shape wall decals. You can buy it or get a customized shape printed and stick it on the living or dining room's wall. Once you do it, stick the pictures of the family members along with their names.
2. Wooden frame family tree
Anything made from wood looks artistic. You can get a personalized family tree carved in the wood, with the family members' names or photographs. This beautiful piece of artwork can be even gifted to a family member on special occasions. For instance, you can get a family tree's wood carving and give it to your grandparents on their birthday or anniversary.
3. Chalkboard family tree
In case you have rustic home decor, having a chalkboard family tree could be a value addition. You can either use a chalkboard as a wall hanging and add the pictures or turn a wall into a chalkboard and paint a family tree on it. If you want to use it as a picture frame or wall hanging, try to add black and white pictures to give it a vintage look.
4. Canvas family tree
Are you good at painting? If yes, you can buy a canvas board and paint a pretty family tree using the colors of your choice. You can do it with your children as a DIY project and tell them about your family history. It could be a classic or a modern family tree painting that can be fixed in a family room to reminisce beautiful moments and share them with the little ones.
5. Handprint family tree
It is easy, cost-effective, and fun to make a handprint family tree. All you require is a canvas paper or board and colors. Draw a big tree and let your kids dip their hands in the color and make a print on the various branches of the tree. Once it dries, paste the family photographs on the handprints, or just write down the names of the family members.
6. Black and white family tree art
A black and white painting is a classic for any day. If you want to make a greeting card or a memorable picture for your family, you can make a beautiful black and white painting and write all your family members' names. In case you are making a large framed painting, you can even add black and white photographs to enhance the results.
7. Family tree with names
Do you want to make a minimalistic family tree? You would not need pictures for that. All you have to do is write the names of the family in the shape of a tree or name each branch with the name of a family member. You can make the tree or write the names using just one color or multiple colors of your choice.
8. Photo frame family tree
You can create an illustration of a tree or download one, and decorate each branch of the tree with a photo frame containing the picture of a family member. You can use a wooden or a metal photo frame. Add as many branches and pictures you desire and decorate the tree with colors of your choice.
9. Puzzle family tree
Do you want to give your children a unique family tree gift? Then get a customized family tree puzzle with the names or photographs of your family members. You can even create such a family tree as a DIY project using cardboard and wooden blocks. Encourage your little ones to arrange the puzzle in order and get familiar with all the relatives.
10. Papercraft family tree
Creative minds can make a pretty family tree using paper, photographs, glue, and colors. Draw a tree on a sheet of paper and cut it out. Make sure it is neither too thin nor too thick so that it perfectly sticks on the wall. Once done, you can customize it as per your preferences. You can color it, stick family photos, and mark the names. It could be a modern family tree.
11. Infographic family tree
Make a unique family tree by shaping it like an infographic. You can create an infographic family tree on a computer or download a template. Design it any way you want, keep photographs, write names or descriptions of the person. You can later get it laminated. It could be an ideal gift for a family member when you meet them at a family reunion.
12. Vintage style family tree
Ornaments on the picture, black and white sheet, or an old paper format can be the best backgrounds for the vintage family tree. If your house has an old school decor, use it to create a well-designed family tree that can be a timeless piece. However, make sure to add photographs with poised expression and style to match the vintage family tree design.
13. Cartoon portrait family tree
To make a comic style family tree, you can get your family members' portrait sketched as caricatures. You can add more fun by getting their childhood pictures sketched. Arrange each sketched portrait along the branches of an illustrated tree. You can make multiple copies of this family tree and gift it to your family members the next time you meet them.
14. Metal frame family tree
If you are looking for an exclusive family tree, then a metal frame designed in the shape of a family tree can be ideal. It can be placed in the family room or even gifted to a family member. The metal frame could be a simple yet sophisticated option in terms of a family tree.
15. Vector style family tree
Having a family tree in a vector design form could be a unique choice. Add colorful patterns, images, and anything that suits your family. You can even get the vector family tree designed by a professional artist to make it extra special.
16. Scrapbook family tree
Do you want your children to know about all your family members? Then help them make a unique scrapbook with photographs and information about their aunts, uncles, cousins, siblings, and grandparents. You can even add selected dates, such as birthdays and anniversaries.
17. Heart family tree
It would be a creative family tree when it includes hearts and leaves. You can cut the photographs of family members in the shape of a heart and paste them on the family tree. It could also make an excellent DIY art and craft project for the little ones at home.
18. Photo art family tree
If you are looking for wall art that is modern and subtle at the same time, then a photo art-styled family tree will suit your preference. You can get a paper tree cut-out or paint a tree on the wall, and stick the family photographs. It is an easy craft that enhances the aesthetics of the decor and shows how connected you are with the family members.
19. Sketchy family tree
In case you have random photographs of your family members, then a sketch as a family tree can be a good option. A sketch can have any shape and size of the images. There are also no restrictions in terms of colors, size, or patterns of the family tree.
20. Musical family tree
It could be an appropriate design for a family with musicians and singers. You can get a print out of the image and add the pictures or take inspiration from the illustration and make your very own design of a family tree.
21. Vertical family tree
If you want a family tree with names only, then a vertical family tree could be a simple and right choice. It can be quickly drawn on paper or as graphics on the computer. You may keep it colorful or black and white, as per your own preferences.
Frequently Asked Questions
1. What should a family tree include?
A family tree should include the names of all the family members, starting from the oldest generation (at the top) to the youngest (at the bottom). You may add details about the members if you wish to.
2. How do I present my family history?
You may present your family history using a family tree, a PowerPoint presentation with each slide dedicated to a member, a flow chart, or a photo book detailing the members.
A family represents people's personalities. It defines your roots and keeps you grounded. Therefore, it is a good idea to introduce your children to your family as it will help them understand their lineage and take it forward. Family tree ideas are simple and interesting ways to establish this relationship. Create a family tree at your home using creative ideas, involve your children in the process, and represent your family in the form of a family tree sticker, wooden frame, handprints, and more. Choose pictures that go well with the chosen design and dd your imagination to make the art more beautiful and informative.
Infographic: Family Tree Ideas
A family tree helps you know about your ancestors and your family line. But why always present your family tree in a traditional way? To help you change your family tree's representation style, we have listed a few innovative ideas in the following infographic that you can take inspiration from and use for your next family tree.
Key Pointers
What better and creative way to teach your child about your family than a family tree?
Family tree ideas are perfect for making your child understand family associations.
Pick any from cute handprint, photo frame designs, vintage black and white design, and more.
The following two tabs change content below.

Shikha is a writer-turned-associate editor at MomJunction. Having done a certification in Relationship Coaching, her core interest lies in writing articles that guide couples through their courtship to marriage and parenthood. She also specializes in baby names. Being a postgraduate in Human Resources from Jawaharlal Nehru Technological University, she likes understanding people and their relationships. This reflects in her relationship...
View Profile

›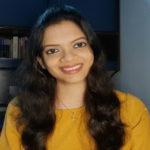 Shreshtha Dhar
(M.A, M.Phil )
Shreshtha Dhar is a licensed Clinical Psychologist running her private practice Thought Craft in Kolkata. She has special interest in the emotional and behavioral issues of both children and adults. Shreshtha has previosuly worked as a lecturer, published various research papers and contributed to magazines. She provides long distance teleconsultation in English, Hindi and Bengali.