Trying to conceive, but unsuccessful? Your doctor's first line of treatment could be fertility medications that are extremely effective. Fertility drugs were introduced in the early 1960s in the US and have since then helped many infertile women get pregnant (1). So, don't worry if you are facing infertility, for there are options to nudge your reproductive system. Here, MomJunction tells you more about such options.

When Do Women Need Fertility Drugs?
Fertility drugs are suitable if you have one or more of the following health issues:
Thyroid disorders
Polycystic ovary syndrome (PCOS)
Weight problems – underweight, overweight or following an extreme workout
Issues with FSH (follicle stimulating hormone) and LH (luteinizing hormone) levels
Most of the above conditions cause infrequent or missed ovulation, and your doctor may prescribe medications to address your specific problem (2).
How Do Fertility Drugs For Women Work?
Fertility drugs work by:
Stimulating ovaries to produce more eggs
Increasing certain hormonal levels in the body, thereby helping to mature and release more than one egg per cycle. It is known as controlled ovarian hyperstimulation (superovulation)
Preventing premature ovulation during assisted reproductive technology (ART) procedures
Fertility drugs also work in conjunction with assisted conception treatments such as artificial insemination or IVF (3).
What Are The Best Fertility Drugs For Women?
Almost all fertility drugs help in ovulation, but the right medicine for you depends on what is affecting your ovulation and conception (4) (5).
1. Clomiphene citrate:
Clomiphene citrate causes ovulation by stimulating the pituitary gland. It is prescribed for women having PCOS or other ovulation issues. It is also recommended for improving production of eggs in women with regular ovulation.
The oral medication should be taken for five days during the initial phase of the menstrual cycle, for up to six menstrual cycles.
It is found to work on almost 80% of women, of which half were able to get pregnant.
The drug increases the likeliness of multiple pregnancies with almost 10% chance of twins, and less than 1% chance of triplets or more.
It is available under the brand names of Clomid and Clomifene.
[ Read: PCOS And Pregnancy ]
2. Letrozole:
Letrozole is usually taken off-label to stimulate ovulation. The oral medication lowers the progesterone levels, thereby activating the brain to make more FSH, to induce ovulation and release eggs. It works for women with PCOS, and in normal women to improve the productions of eggs.
The medication should be taken for five days towards the end of the menstrual cycle
Research conducted in 2015 found out that 19% of couples were able to become parents after using this drug for four months. However, that is lower than the birth rate for couples using clomiphene, which was at 23% (5).
It is available under the brand name Femara.
3. Human menopausal gonadotropin (hMG):
hMG is a combination of hormones FSH and LH (6). These hormones mainly stimulate ovaries to produce and ripen eggs. Gonadotropins are useful for women who have healthy ovaries but cannot ovulate (develop eggs). This usually happens when there are problems with the pituitary gland, especially PCOS.
It is an injectable medicine, usually given subcutaneously.
They are injected two to three days after the periods start, for up to seven to twelve days.
It is the best alternative to clomiphene.
The drug is available under the brand names Menopur, Pergonal, and Repronex.
4. Follicle stimulating hormone (FSH):
This medication also works like hMG by stimulating the ovaries to produce more follicles and thereby more eggs.
It is an injectable drug.
The course of treatment lasts for ten to 12 days, depending on the time it takes for the eggs to mature.
It is available under the brand names of Gonal, Follistim, Fostimon, Bemfola, Puregon, Pergoveris and Bravelle.
5. Human chorionic gonadotropin (hCG):
The injectable medication stimulates the eggs to mature. It is usually suggested if clomiphene does not work for you, or if you are having IVF. It works for women with PCOS.
The treatment course will be for ten to 12 days per month.
It is available under the brand names Choragon, Ovitrell, Pregnyl, and Profasi.
6. Gonadotropin-releasing hormone (GnRH) antagonists:
GnRH antagonists are prescribed for women who are treated with Controlled Ovarian Stimulation (COS) technique, which is used along with IVF. They work by suppressing the production of FSH and LH, which otherwise stimulate ovaries to release eggs. In this way, GnRH antagonists prevent spontaneous ovulation and allow the eggs to mature only at the time of IVF treatment.
They are available as injections and nasal sprays.
They are usually combined with the IVF treatment and are given once every 60 to 90 minutes, until there is a response or as long as the doctor recommends it (7).
Are available under the brand names of Lutrepulse and Factrel.
7. Metformin hydrochloride:
Metformin usually helps improve the body's sensitivity to insulin and treats diabetes. However, it can also treat ovulation problems in women having PCOS. This oral medicine restores the balance of estrogen and testosterone levels, which helps the body to ovulate regularly.
In some cases, metformin is combined with clomiphene.
The usual dosage is 500mg three times a day, and it can be increased to 850mg depending on the clinical requirement (8).
It is available under the brand name Glucophage.
[ Read: FertilAid For Women & Men ]
8. Bromocriptine and Cabergoline (Dopamine antagonists):
These drugs are used to treat abnormal levels of prolactin hormone that interfere with ovulation. Pituitary growths, thyroid disease, kidney disease and antidepressants cause high levels of prolactin leading to problems with ovulation.
They are oral medications, and also available as vaginal suppositories.
They are available under the brand names Parlodel (Bromocriptine) and Dostinex (Cabergoline).
Disclaimer: The primary focus of listing these drugs is to help you understand their general usage, interaction, and side effects. The use of trade names is only for identification. You should always check with your medical practitioner before using them.
Are There Any Side Effects Of Fertility Drugs In Women?
Like any other medical treatment, fertility drugs also have some side effects, primarily upon long-term usage. The unpleasant effects of some of the fertility pills include (9):
Certain drugs cause mild reactions such as moodiness, hot flashes, headaches, restlessness, and irritability.
The drugs increase the chances of multiple births; 10% women taking clomiphene and 30% women taking gonadotropins tend to have multiple births (5).
Higher risks of premature labor are associated with multiple births. The premature babies are prone to jaundice and cerebral palsy.
Ovarian stimulation syndrome, which causes the ovaries to become abnormally large with fluid. It is a rare condition caused by mild drugs such as clomiphene. The syndrome is associated with stomach pain, swollen stomach, nausea, shortness of breath, edema and reduced urine.
Chances of ectopic pregnancy are high in women who are undergoing IVF treatments.
[ Read: Foods Which Improve Chances Of Pregnancy ]
It is time to leave your worries behind and contact your doctor. There are many useful drugs that your doctor might suggest to increase your chances of pregnancy. However, avoid self-medication as it is harmful to your health.
Have you ever taken fertility pills? Share your experience with us in the below comment section.
Recommended Articles:
The following two tabs change content below.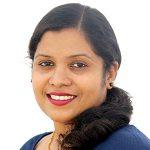 Latest posts by Rebecca Malachi (see all)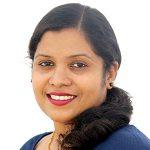 Rebecca Malachi
She is a Biotechnologist with a proficiency in areas of genetics, immunology, microbiology, bio-engineering, chemical engineering, medicine, pharmaceuticals to name a few. Her expertise in these fields has greatly assisted her in writing medical and life science articles. With 8+ years of work experience in writing for health and wellness, she is now a full-time contributor for Momjunction.com. She is passionate about giving research-based information to readers in need. Apart from writing, she is a foodie, loves travel, fond of gospel music and enjoys observing nature in silence. Know more about her at: linkedin.com/in/kothapalli-rebecca-35881628