You may be super excited about your baby turning one, and you want to host the best party to celebrate their first birthday. Tiny tots are your most important guests, and so your baby's first birthday party food ideas must include exciting, colorful, and fancy options on the table. You need to do many things, including selecting a party theme, deciding on the guest list, buying gifts, and planning the food. If you are confused about the food, we can help you with the planning process by providing delicious snack and dessert ideas in this post. These creative ideas are sure to impress children and their parents alike.
What Kind Of First Birthday Party Are You Planning?
You can come up with the food menu only when you have the basic idea of the birthday party.
Decide if it is going to be a small snack or high tea party, or you want to host a lavish lunch or dinner.
If you are planning for a simplistic evening party, then you can make a handful of items at home. Your family members or close friends could help you prepare some delectable recipes.
If it is going to be a big party, you may have to hire a caterer and plan a mixed menu. Make sure you find a well-known catering agency that specializes in making the best quality kid-friendly food items.
Who Are The Guests?
Having a guest list ready would make it easier to figure out the quantity and type of food to have at your baby's first birthday party.
Will it be a small party with only family or friends?
Will you invite your close relatives and neighbors?
How many babies and toddlers would be attending the party?
How many teenagers or parents or adults would attend?
When you have the answers to these questions, you can plan the food ideas and serving size.
You need to think about the food categories based on the guest list. If it is a large party, then you may have to categorize the menu.
You need to include vegetarian and non-vegetarian items to fit the needs of all the guests.
In case you are inviting vegan friends, make sure you have vegan items on the menu.
You should also have a few types of desserts and drinks. Have colorful and delicious food items that please everyone attending the birthday party.
If there is a theme party, make sure that the food reflects the theme. For instance, if the party theme is "Frozen," then try to have more blue food items and pictures of "Frozen" movie characters all around.
First Birthday Party Food Ideas
We have some mouth-watering food choices in every category to delight your guests, including the adorable children and the grown-ups.
Finger food and appetizer ideas
Appetizers or starters are the first course of a meal. They should be tempting and light to give an excellent start to the party meal. Toddlers and children fill their tummies with starters as they are fond of them. Having a variety of options would be a good idea. We have a few palatable suggestions here.
Fruits on skewers or fruit salad
Vegetable and chicken nuggets
Baby breadsticks with cheese
French fries or potato smileys or potato wedges
Cookies with cream or crackers
Muffins and bagels
Devilled eggs
Egg mini muffins
Roasted or steamed vegetables and dip
Small sandwiches
Cheesy garlic bread
Chips and dips
Cheerios
Puffed snacks
Wafers and pretzel
Mini pancakes
Savory foods
The savory foods or main meal of the party should be delightfully flavorsome. The main items in the party menu should be filling and appealing to all the guests. There should be items for every guest, be it a vegan, vegetarian, non-vegetarian, or a health-conscious person.
Pizza – vegetarian and non-vegetarian
Cheesy macaroni with different toppings such as chicken bites, bacon, and veggies
Vegetarian and chicken burger
Quesadilla
Grilled cheese sandwiches
Barbecue sandwiches
Crustless sandwiches
Pasta with cheese and salad options or meatballs
Vegetable noodles
Taco pinwheels
Casserole
Small squared pizza bites
Chicken tenders
Chicken sliders
Nachos filled with cheese
Pizza rolls
Cheese and garlic bread
Stuffed or toasted kebabs
Beef rolls with cheddar cheese
Stromboli
Desserts
No party is complete without desserts. Your baby's first birthday party should have desserts that become the talk of the party. Children and adults love trying out different kinds of sweet items, so we have covered a few delicious dessert ideas for you.
Birthday cake (your baby's favorite shape and flavor)
Fruit salad or yogurt
Ice cream of different flavors
Jelly and custard
Cupcakes
Pops and candies
Mini pies
Ice cream cone cupcakes
Ice cream sandwich
Doughnut holes or baked doughnuts
Mini s'mores
Frozen treats or popsicles
Assorted cookies
Cheesecake pastries
Frozen pops
Honey waffles
Marshmallow pops
Fruit pies
Macarons or ice cream sandwiches
Fried ice cream
Drinks and beverages
It's your baby's first birthday celebration, so make sure you are not having alcoholic drinks. There are some healthy and fruity options you can try and impress your guests. Remember, the party is more for the children than the parents.
Lemonade or fruit smoothies
Hot chocolate
Vanilla milkshake
Fruity cocktails
Citrus punch
Iced tea with fruit flavors
Hawaiian drink
Rose milk
Yogurt smoothies
The first birthday is a big deal for parents, thus planning would make your job easier. We have some general tips for you here.
Get child-friendly glasses, plates, and cups made of eco-friendly and high-quality food-grade material.
Keep fresh, high-quality, and hygienic food only. If you are ordering food, then go with the best caterer or restaurant.
You can ask the parents if their children have any food intolerances or food allergies.
Do keep in mind your guest's preferences, like those related to religious or other food choices.
Don't keep choking hazards, including nuts, grapes, hard lollies, popcorn, or hard candies on the table.
Keep an eye on what the children are sipping and munching on. See that toddlers and babies are not consuming fizzy drinks or caffeinated beverages.
Choose a cake flavor that is liked by both children and their parents. Try to have an eggless cake so that most of the guests can relish it.
Make tempting and colorful foods so that children enjoy them.
Frequently Asked Questions
1. How much should I spend on a first birthday party?
It entirely depends on you. If you want an extravagant party with all your friends and family, you may spend around $1000 or more. If you want a quiet and intimate affair with only your near and dear ones, you can cut the expenses and spend less than $300.
2. What time should a first birthday start?
Consider your baby's sleeping time and active hours before hosting a birthday party. Depending on that, you can throw a party in the morning, afternoon, or evening. Make sure to pick a time convenient for you and your guests.
3. Can I feed my baby cake on their first birthday?
Yes, a small piece of cake would not harm your baby. However, chop the cake into tiny bits before feeding it to your baby to avoid choking hazards. Also, if you love baking, you can make a homemade cake using healthy ingredients to introduce to your baby.
For every new parent, their baby's first birthday is one of the most awaited events. While you could be excited to organize a grand party for your little one, it would help if you plan for the event, follow a schedule, and keep things systematized. The variety of food and a delectable menu is a must-have for the party to be enjoyable and remembered. Take cues from these first birthday party food ideas to include the most delicious and exciting food items on the menu. Also, do not miss out on clicking adorable pictures of your munchkin and the event to relish the memories later.
Infographic: First Birthday Party Food Ideas
Your little one has completed one year around the sun. So, celebrate their healthy and happy 12 months with some delicious foods. This infographic contains a list of all the delicious food options you may consider for your child's first birthday menu.
Key Pointers
Decide on the first birthday party theme, followed by the guest list and the menu.
You can plan appetizers, main course, beverages, and desserts for a large party.
You may have different options for your guests' preferences for vegan, vegetarian, or non-vegetarian food.
The following two tabs change content below.

Shikha is a writer-turned-associate editor at MomJunction. Having done a certification in Relationship Coaching, her core interest lies in writing articles that guide couples through their courtship to marriage and parenthood. She also specializes in baby names. Being a postgraduate in Human Resources from Jawaharlal Nehru Technological University, she likes understanding people and their relationships. This reflects in her relationship...
View Profile

›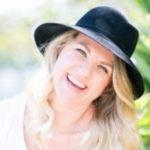 Natasha Uspensky is a certified holistic nutrition counselor, Ayurvedic practitioner, wellness blogger, and founder of NU Health & Wellness and The Organic Beauty. She practices a holistic approach to wellness, believing that health and happiness come from achieving a sense of balance in all areas of life — from food, movement, and environment, to relationships, community, and career. She specializes...
View Profile

›