A person's first impression can create a lasting impression on them. If you have asked someone out or want to go on a first date, the creative first date ideas in this post will undoubtedly impress your date. Your first date will certainly make you nervous. You want the event to be great and unforgettable for both you and your date. Read on for some entertaining and interesting ideas for your first date to surprise your date and create the groundwork for a beautiful romance.
What To Do On A First Date: 75 Exciting Ideas For You
If you are not sure what your date might like, ask them about their likes and dislikes. Based on what they prefer, you can go for any of the ideas listed below. Pick an idea that will be easy for you to execute.
1. Try adventure sports
Hang gliding, jet ski, white water rafting, and similar adventure sports are for adrenaline junkies. And if you think your date is into any of these, you gotta take them somewhere they can get the ultimate adrenaline rush.
2. Play arcade games
Imagine your date and you locking horns over a tense game of car racing. Seeing your date determined to win, you lose deliberately. Your date, on the other hand, is ecstatic over the victory and hugs you in excitement. It's a win-win situation.
3. Watch a comedy act
Book tickets for a comedy play or a stand-up show where you know the jokes can leave your partner in splits. When they have a fun time, they might feel you are the right person for them.
4. See the sunrise
One of the best ways to kick-start a date is by driving to a scenic location and watching the sunrise together. You will then have the entire day to yourselves, so plan a trek or explore places you have never been to before.
5. Go bowling
Grab a drink, warm up your wrists, and bowl your date over with your amazing bowling skills. Although bowling may not be your forte, you can still try. Remember, your effort is what matters here, and the game offers you plenty of chances to chuckle.
6. Visit a drive-in theater
You must have seen this in a lot of movies, but it still never gets old. If your date is a movie buff, going to a drive-in cinema might be a good idea. Go for a nice romantic movie and carry a warm blanket, in case it gets cold.
7. Have a movie marathon
For a movie buff, one movie may not be enough. So, make a huge bowl of popcorn and plan a movie marathon for your date where you both can relax and enjoy each other's company.
8. Go trekking
If you and your date love spending time in nature, trekking should be an ideal date idea for you. Escape the city's hustle and bustle and enjoy the views, the fresh air, and the sounds.
9. Try riding a horse
It is okay if you do not have much experience riding a horse. All you need to do is give it a try with your date and see how much fun you can have.
10. Ride bikes
Exploring your city or the countryside on a bike sounds like fun, doesn't it? Well, you can select a road that is biker-friendly and map out your route. En route, you can stop by a local eatery or any place your date might find interesting.
11. Go for a picnic
Sitting near a lake under a tree while sipping on your favorite beverage sounds so relaxing. Find a nice and quiet picnic spot where you and your date can spend some quality time talking and knowing each other.
12. Sing Karaoke
A karaoke date is hugely popular among Koreans and Japanese. Couples visit a karaoke bar where they sing and dance to their favorite songs and have an enjoyable time. Sing your heart out and round off the day with a mug of beer or a hot cup of coffee.
13. Go on a food date
The best way to a foodie's heart is through an amazing culinary experience. Take your date restaurant hopping and try out the best specialty food at each restaurant.
14. Try golfing
Even if you can't swing a golf stick, you can still take your date to a mini-golf course and try to teach them how to get the perfect swing.
15. Sign up for a class
If you know your date's hobby, you can sign up for a class or a session conducting that activity. For instance, if your date wants to try potter, you can book a pottery class for the two of you. This way, your date will be happy to know that you are taking an interest in their hobbies.
16. Go on a tourist ride
If you are privy to some beautiful, unexplored places in your city, you can take your date to these places and surprise them. Or you could just go about places that are less noisy and ideal for a good chat with your date.
17. Visit the zoo or aquarium
If you have a zoo or an aquarium in your city, it can become the site to visit for your first date. If you feel nervous about what to talk to your date, you can always discuss zoo animals or the fishes at the aquarium.
18. Volunteer
Helping the underprivileged on a date can make a fulfilling and positive experience. Play with animals at the animal shelter or help make furniture at a retirement home.
19. Check out a new café
If a new café has opened up in town, and you have wanted to go there, why not take your date with you? You can sip on some good coffee while talking about all the topics you wanted to talk about with your love interest.
20. Watcha game
If your date is interested in sports and shares a love for the same team or sports person, you better get the best seat tickets to the next game for your first date. Cheer your favorite team and have a gala time at the game.
21. Gobook shopping
Ask book nerds what they enjoy doing the most apart from reading a book, and they will tell you they love shopping for books. If your city boasts of some good bookstores, your book geek date would love to visit them. Go for it, and make their first date with you memorable.
22. Shop at the flea market
Check out some vintage stuff at the flea market or hunt for things each of you likes. There are lots to see and do at a flea market, so you will have many things to discuss.
23. Enjoy a trip to a botanical garden
Walking through beautiful gardens while learning about new plants and trees can be quite a soothing experience. This way, you and your date can both feel relaxed while getting to know each other well.
24. Plant a tree
If you like this person and wish to mark your first date together, you might plant a tree together. You could also just collect some seeds and scatter them around in the soil. You can always return and check if they have grown into plants.
25. Spend the day on the beach
If all you want to do is get to know your date better, you can plan a nice date by the beach where you two can take a nice long walk on the sand.
26. See a psychic
Now, this is risky but also fun. You guys can see a tarot reader or any fortune teller and ask them questions about your future. If possible, avoid asking questions about your future as a couple.
27. Set out on a boat ride
If you have watched The Notebook, you will know how Noah and Allie's date to the lake in a boat panned out. You, too, could take your date on a romantic boat ride where you can row your way to your love story.
28. Go on a ferry ride
If a boat ride is not down your alley, try a ferry ride. A short ferry ride can give you the serene water scene you wish for your first date, and you don't even have to struggle rowing your boat.
29. Try go-karting
Ignite your competitive spirit when you take your date out for a race. It is adventurous and fun and will stay in your memories for a long time.
30. Join a yoga class
If your date is someone who takes fitness seriously, take them out for a yoga class. You can try simple couple poses that might get you closer to each other and have a good laugh when you fail to get the pose right.
31. Go to the opera
If your date has a classic taste, you might want to take them to an opera house so they can indulge in a musical treat.
32. Visit an art gallery
Go to an art gallery where you can see some beautiful artworks while having plenty of comments on whatever you see.
33. Go on an ice cream date
This is simple! Take your date to an ice cream parlor and spend time talking while also gorging yourselves on some delicious ice cream.
34. Go to a trampoline park
Before you dismiss this idea as being too childish, remember that people like to bring out the child in them every once in a while. Relive your childhood while bouncing with gay abandon with your date.
35. Go clubbing
If you two are party animals, then a good club is the best place for you to spend some time dancing and enjoying.
36. Spend time stargazing
Looking for a more intimate setting? Try spending the night out in a garden simply gazing at the stars. It can be very romantic, and maybe you and your date might find it easy to talk more freely.
37. Dance together
You can attend a dance class for a date. You don't have to be a great dancer. The more mistakes you make, the more fun you two will have.
38. Cook a meal
Show off your culinary skills to your date. Invite them over and cook them your best dish and also something they like eating. Create a romantic setting and enjoy your meal.
39. Play a board game
If your first date is at home, you must stock up on some good board games that you two can play.
40. Try the 'Twister' game
If board games do not excite you, then the twister game might give you the thrill you seek. It is also the perfect way to get close to your date.
41. Become ghost hunters
You can take your date to a haunted site and pretend to be ghost hunters looking to hunt down evil ghosts. If your date enjoys role-play, they might just love going on this adventure.
42. Plan a camping trip
Ask your date to go on a sweet and romantic camping trip with you where you two can spend time talking amidst nature.
43. Go up in the sky in a hot air balloon
Want to make your first date unforgettable? Take your date high up in the sky in a hot air balloon. They are sure to remember this date invariably.
44. Binge watch TV shows
If you two are fans of the same show, why not binge-watch the latest season together while munching on some popcorn.
45. Spend a day at the planetarium
Spend the day with your date amidst stars and other celestial objects at the planetarium. Be amazed by all that you can find in the milky way.
46. Play video games
If going to the gaming arcade seems boring to you, invite your date over for a continuous session of Minecraft or just any other game that you enjoy playing. Don't forget to get your favorite snack and drink for the gaming session.
47. Have fun skating
Head to the local ice rink or the local park for a fun skating date. Imagine all the fun when you guys fall on each other.
48. Go wine tasting
Spending time in plush vineyards and tasting some amazing wine can be a good idea to spend a lazy afternoon together.
49. Feed some ducks
Visit a local pond or park frequented by ducks, and spend a pleasant day feeding them. It won't put a dent in your pocket, and you will also get to spend some time talking with your date.
50. Enjoy some live music
You two can grab a drink and sway to some good music at the local coffeehouse or pub that hosts an open mic.
51. Take a rollercoaster ride
You can ask your love interest out on a theme park date and scream your guts out in a roller coaster. This thrill date can be so much fun for a seeker of adrenaline rush.
52. Try an escape room
Escape rooms host real-life escape games where you and your partner can indulge in some fun adventure games. You two can work as a team against other teams or play against each other.
53. Pay a visit to an animal shelter
If you both love animals, you might want to take your date to an animal shelter. From petting cats and dogs to holding an exotic bird in your hand, you can have fun in the company of animals and show your soft side.
54.Attend a music festival
Take your date to a cool music concert where both of you can enjoy good music and dance to your heart's content. This is especially a good idea when you feel you may not have much to talk to your date.
55. Enjoy kayaking together
Rent two kayaks and set out on a fun date amid the calm and serene water and sounds of birds. You two can also race or have a fun chat in pristine waters.
56. Take a helicopter ride
Want to do something out of the box? Try taking your date on a helicopter ride. It is fun to view your city from high up above.
57. Go on a bike ride
A helicopter ride may be a little expensive, so why not opt for a bike ride and explore your city while your date holds onto you snugly?
58. Indulge in a pampering session
Book an appointment at the local spa, where they offer massages for couples, so both of you can rid your minds of all that tension you guys carry around.
59. Bake a cake together
You can sign up for a baking class and bake a cake together. Even if the cake does not turn out the way you want, you can still have fun making it with your date.
60. Join a painting class
Take up a painting class with your date and create your own version of the Mona Lisa.
61. Attend a carnival
This may sound like a teen idea, but attending a carnival for a first date is quite popular with adult couples too. Sharing a tight hug when the Ferris wheel is right at the top seems tempting, doesn't it?
62. Go on a long drive
Just get in your car with your date and set out on the road, and see where it takes you. This aimless riding can be exciting, and you never know what adventure you two may experience.
63. Try Instagramming each other
In our era of social media, almost everyone likes to upload beautiful pictures on Instagram or Facebook. You can take your date to some scenic location and click pictures together. You could also challenge each other to come up with the best captions.
64. Tour a chocolate factory
If your date and you both have a sweet tooth, you might love visiting the local chocolate factory and see how chocolates are made while taking in the sweet, irresistible aroma.
65. Check out some fireworks
In the evenings, if your city showcases fireworks, you might want to consider it for a first date.
66. Go birding
If you are birders, what can be more exciting on a first date than spotting different types of birds you have never seen before?
67. Explore caves
Go spelunking with a date who does not mind doing something adventurous for the first time. It might test their fitness, but it's totally worth a try.
68.Have a candlelight dinner
Go traditional and have a candlelight dinner at a good restaurant that you like dining in.
69. Rent a luxury car
Many companies give luxury cars on rent. So, book one for your date and explore the city in style.
70.Build castles
Yes, we mean sandcastles. Go to the beach with a sandcastle building kit and have fun goofing around while you build the castle of your dreams.
71. Try out a new cuisine together
This would be fun and exciting. Check out restaurants with unique themes and cuisines and try out something both of you have never eaten before.
72. Watch a ballet performance
Ballets can be extremely romantic. So, if you want to spend a romantic evening together, take your date for a ballet performance.
73.Drink and write
Now here is an interesting one where you two drink and try to come up with rhyming words after each shot (replace the vodka with wine or beer) you have. Be prepared to listen to some absurd raps or poems.
74. Go to a fundraising event
Fundraising events can be fun if you have good company. You can take your date to a fundraising event where you not only help do something good but also enjoy your time.
75. Check out a local band
You can do your share of supporting rising talent by seeing some local bands. Not only will you and your date enjoy the music, but also have a fun time.
Frequently Asked Questions
1. Can we kiss on the first date?
Whether or not you should kiss on the first date should be a mutual decision between you and your partner. If unsure, it is advisable not to lean in for a kiss as it may make the other uncomfortable.
2. How long should a first date last?
A first date that lasts for two to three hours may be reasonable. However, it depends on many other factors, such as the date's nature, the data's location, and more. It may take longer if the date involves watching a movie followed by lunch or dinner.
Despite thorough planning, first dates can cause a lot of trepidation. So, before you set out to meet your date, remember to relax. No matter what you choose to do on your first date, ensure you do it with confidence. If things do not go as planned, do not fret too much. Keep that smile on your face, so your date does not notice something is amiss. The first date is supposed to be memorable, not perfect, so let loose and have a good time.
Key Pointers
If you love the adrenaline rush, participate in adventure sports, play arcade games, or go bowling on your first date.
Enjoy the beautiful sunrise, walk on the beach, or go on a boat ride to bring in love and romance.
Build closeness by cooking a meal, watching movies, playing video games, or doing other fun activities.
The following two tabs change content below.

Ratika has experience writing in various fields including finance, education, lifestyle, and entertainment. After her masters degree in Commerce, she acquired a PG Diploma in Communication and Journalism from Mumbai University. She is inquisitive about human relationships and likes to study people and how they manage their relationships, during her freetime. At MomJunction, Ratika writes insightful and informative articles on...
more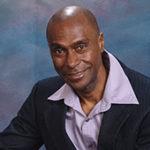 Dr. Carlos Juan Carmona-Goyena
(PhD (Counseling Psychology))
Dr. Carlos Juan Carmona-Goyena is a board licensed therapist in the USA and Puerto Rico with a specialty in couples, families, and relationships. Dr. Carlos possesses a PhD in Counseling Psychology granted at the Interamerican University of Puerto Rico. His two-decade professional experience also includes scientific research in family emotional and relational processes and its effect on psychological functioning. Dr....
more