Has your astrologer advised you to gift a five-letter name to your baby? Or are you following a five-letter name theme for all your babies? If you are struggling to find the perfect five-letter name for your baby, then you have come to the right place.
We love five letter names. They are easy to spell and pronounce. Moreover, short names are in vogue these days. You will rarely find kids will long name these days. To help you in your quest for the perfect name for your baby, we have compiled a comprehensive list of 20 five letter baby names for both boys and girls. Check them out!
Top Ten Five Letter Girl Names:
1. Sofia:
The name Sofia originates from a Greek word that means 'wise'. The name Sofia sounds worldly and sophisticated. It enjoys a great popularity till date. We think Sofia is a more elegant version of Sophia.
[ Read: Four Letter Baby Names ]
2. Emily:
The sweet and timeless name has reigned at number one for more than a decade now. Why is it so popular? It could be because of its simplicity or its literary connotations. It is also easy to spell and pronounce. Emily is a versatile name. Whether you hope to raise an actor or a poet, Emily would be the right fit. Don't worry, the name will never go out of style. Yes, its position may change on the popularity charts, but it is not going to disappear anytime soon.
3. Betty:
Betty is a classic name that also has a chic appeal. It is a diminutive of the name Elizabeth. Betty Boop and Betty Grable are two iconic bearers of this name.
4. Cindy:
Cindy is one of the most lovable 5 letter girl names. It is the diminutive of Lucinda and Cynthia. The meaning of Cindy is "woman from Kynthos". Cindy Lou and Cindy Brady, the icons of adorableness made Cindy an extremely popular name.
5. Donna:
Donna was one of the most popular female names in the 1950s and 1960s. The simple and sweet name did not find many takers in the recent past. You can gift this unique and retro name to your doll.
6. Janet:
Janet is a perfect name for a fierce and feisty girl. It initially started as a nickname for Jane. Years ago, Janet was a favorite with royalty in Scotland and is still a popular choice.
[ Read: Six Letter Names For Babies ]
7. Karen:
Karen is a classic name that immediately brings the 1970s icon Karen Carpenter and Karen Silkwood to mind. It is also a variation of the name Katherine, which means 'pure'.
8. Kathy:
We agree that Katherine is a classic name, but it is too formal for everyday use. You can also use Kathy as a nickname if you name your daughter Katherine. Katie is also a cute variation.
9. Susan:
Susan is one of the sweet and simplest 5 letter baby girl names. You can also try Suzie as its nickname. It will add oomph to this classic name.
10. Paola:
Paola is the Latin version of the name Paula. It has much more exotic appeal than the common name Paola.
Top Ten Five Letter Boy Names:
1. Billy:
The name is perfect for your friendly and attractive boy. But once your baby turns into an adult, he may want to switch to Bill. After all, even your child would want people to take him seriously. You can also use it as a nickname if you choose to name your son William.
2. David:
Just like other Biblical names, David is an evergreen name. Even though David has a Biblical connection, it sounds modern, friendly and likable. The best thing about David is that it can go with any last name. But your boy may have to try a bit too hard to make a unique impression.
[ Read: Seven Letter Baby Names ]
3. Frank:
Some people think that Frank has a dated feel to it, but we believe it is extremely usable. Frank is a diminutive of Francis. It has a friendly and warm appeal. It may have fallen out of favor, but has a strong possibility of coming back into style. Frank is a name that commonly appears in romantic novels.
4. Harry:
The name Harry enjoys an immense popularity thanks to the literary phenomenon Harry Potter and the handsome British soldier Prince Harry. Harry is also the name of David Letterman's son.
5. Henry:
Henry is one of the classic examples of popular American 5 letter baby names. It sounds both amiable and princely. Henry has been super trendy of late. The name enjoys a universal appeal.
[ Read: Rock And Roll Names For Babies ]
6. James:
James is a timeless name with a long regal history. It has always been steady on the popularity charts. It is perfect for naming your little prince charming.
7. Edgar:
Edgar is an Old English 5 letter boy names associated with the 10th-century king of England. Edgar is now popular as Edgardo in Latin families. Edgar has several distinguished namesakes like Edgar Rice Burroughs, the creator of Tarzan and, of course, Edgar Allan Poe.
8. Ralph:
Ralph was one of the most popular boy names in the early 20th century. Prominent actors like Ralph Fiennes and Sir Ralph Richardson popularized it earlier, but people now associate it with Ralph Wiggum, a character from the famous sitcom "The Simpsons".
9. Ronan:
Ronan is one of the unique 5 letter baby boy names, it is an Irish name meaning 'little seal'. The name has a rich history. It was the name of twelve Irish saints and eight Scottish saints. Ronan is a variant of Rowan and Roman. Sir Daniel Michael Blake Day-Lewis and his writer wife Rebecca Miller chose Ronan for naming their baby. Ronan Keating, the Irish singer, is also a notable namesake.
[ Read: Gentle Names For Babies ]
10. Brian:
Brian is one of the most famous traditional Irish names for boys. It entered the Top 100 list in 1925, where it remained steady for more than 60 years. It holds a respectable #150 position currently. The name also has a rich historical heritage as Brian Boru was the name of a famous Irish warrior-king. For sports enthusiasts, the name is synonymous with the Caribbean cricketing legend. The name Brain means 'one who is strong, honorable and virtuous'.
That's all from us. Do you also follow a particular theme while naming your little bundle of joy? Or are you aware of some more trendy and cool five letter baby names? Then please share your suggestions with us in the comments box. We would love to hear from you!

Recommended Articles:
The following two tabs change content below.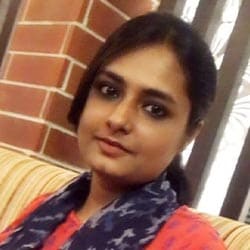 Arshi Ahmed
Arshi Ahmed did her graduation from Shri Shikshayatan College, Kolkata, and post graduation in English from Lovely Professional University. She specializes in writing baby names articles as she loves to help new parents find a name for their child. Arshi understands how important it is for a parent to find the right name because the name gives the baby an...
more