The constant hormonal shifts that occur during pregnancy could alter a pregnant woman's state of mental well-being. Therefore, doctors may prescribe antidepressants such as Fluoxetine (Prozac) during pregnancy in severe cases.
Studies estimate that around 15% of pregnant women display depressive symptoms such as unhappiness, extreme anger, guilt, or irritability (1). Antidepressants such as Fluoxetine could be recommended for such women only after a practitioner assesses its possible risks and potential consequences for the pregnancy.
Read on as we share some vital details about the recommended dosages and possible side effects of using Fluoxetine during pregnancy.
What Is Fluoxetine?
Fluoxetine belongs to a group of antidepressants known as selective serotonin reuptake inhibitors (SSRIs) that alter the levels of serotonin chemical in the brain. They are commonly prescribed to treat depression, obsessive-compulsive disorder (OCD), eating disorders, panic, and premenstrual dysphoric disorder (PMDD). This medication is available under different brand names such as Prozac, Sarafem, Oxactin, Prozep, Prozil, and Olena (2).
Several antidepressants are not prescribed during pregnancy. Let's see if fluoxetine is one such.
Can You Take Fluoxetine (Prozac) While Pregnant?
A doctor might prescribe Prozac only if its potential benefits outweigh the possible risks to the mother and the fetus.
Fluoxetine is listed under Pregnancy Category C of drugs by the US Food and Drug Administration (USFDA). This means that there are no well-controlled studies on the effects of fluoxetine on human population, and it showed adverse results when tested on animals. Therefore, this medication should be taken only when prescribed by your physician, and when there is no other option (2).
What If You Have Already Taken Fluoxetine (Prozac) During Pregnancy?
If you have been on fluoxetine before your pregnancy and continuing it, or have taken it without prescription, then let your doctor know about it. They would decide whether or not to continue with the drug, or might change the dosage. Do not stop taking the medication suddenly as it can result in withdrawal symptoms.
Problems Associated With Stopping Fluoxetine (Prozac)? (3)
If you stop taking this antidepressant, you may experience some of the below symptoms:
Nausea
Vertigo
Trouble sleeping and tiredness
'Zapping' sensation in the brain
Anxiety
Sleeplessness
See vivid dreams
This would last for many weeks after discontinuing the medicine.
Neonatal withdrawal symptoms (4):
Continuing or discontinuing fluoxetine during last trimester of pregnancy can cause withdrawal symptoms in the newborn as well. They might include:
Respiratory distress
Jitteriness
Convulsions
Hypoglycemia
Impaired muscle tone
Necrotizing enterocolitis
These symptoms may last until one month.
Usually, mild to moderate depression may not require medications, but if you are diagnosed with serious psychiatric conditions, then contact your physician as they would determine if you need to take fluoxetine.
What Are The Side Effects Of Taking Fluoxetine (Prozac) During Pregnancy?
The side effects of Prozac medicine are comparatively less severe than other SSRIs (5), but it is not completely risk-free.
In early pregnancy (one to three months):
There have not been enough studies to pinpoint the actual problem associated with fluoxetine in the first few months of pregnancy. Cohort studies proved that women using the drug in the first trimester are not likely to have an increased risk of malformations in the baby (6). However, there may be an increased risk of heart defects in the fetus and miscarriage with high dose.
In the second and third trimester (four to nine months) (7):
Studies have often found an association between the use of SSRIs during pregnancy and an increased rate of preterm birth. But, there are also studies which did not find an effect of SSRIs on preterm birth.
A few researchers have found that SSRIs alter the 5-HT levels (aid in neurotransmission) "which increases the risk of intrauterine growth retardation and preterm delivery by impairing the placental blood flow."
Delivery time (8):
Untreated depression at the time of delivery can cause sudden infant death syndrome (SIDS), premature baby or low birth weight baby.
Taking fluoxetine after 20 weeks could increase the risk of the rare condition persistent pulmonary hypertension in the newborn (PPHN), causing breathing difficulties.
Taking fluoxetine just a few weeks before delivery causes discontinuation symptoms in 30% of newborns. They include crying, irritability, shivering, and sleeping and eating problems. But these symptoms are mild and gradually lessen with time. The likeliness of PPHN and discontinuation symptoms can be lowered by reducing or stopping the dosage before the due date.
Though there are studies about the adverse effects of antidepressants like SSRIs in fetal development, these studies could not eliminate the influence of other factors such as age, smoking, and alcohol.
Your health practitioner will only prescribe the medication if the benefits of taking the drug outweigh the side-effects. Prozac or any other similar medications is linked with risks to the unborn too.
Prozac may be prescribed during pregnancy only if necessary. Usually, for mild to moderate depression, your doctor may suggest you seek a counselor's help. They may also suggest other measures such as changing the lifestyle pattern or trying non-medicinal interventions to cope with depression. Since excessive Prozac may impact fetal development, it is advised not to take the medication unless prescribed by a medical practitioner. If you were on these pills even before pregnancy, inform your doctor and seek approval on its continuation and dosage.
This post is for informational purposes only and is not a replacement for a doctor's consultation. Do not use any medication without talking to your doctor.

References:
MomJunction's articles are written after analyzing the research works of expert authors and institutions. Our references consist of resources established by authorities in their respective fields. You can learn more about the authenticity of the information we present in our
editorial policy
.
1. Espen Jimenez-Solem, et.al.;
Prevalence of Antidepressant Use during Pregnancy in Denmark, a Nation-Wide Cohort Study
; NCBI (2013)
2.
Prescription Information- Prozac
; US Food and Drug Administration
3. Christopher Bullock, M.D and Carolyn A. Bernstein. M.D, FAHS;
Discontinuation syndrome and antidepressants
; Harvard Health Publishing
4. Herbst, Gortner L;
Paroxetine withdrawal syndrome as differential diagnosis of acute neonatal encephalopathy?
; Europe PMC
5. James M. Ferguson;
SSRI Antidepressant Medications: Adverse Effects and Tolerability
; NCBI (2001)
6. Lauren Riggin, Msc, Zipora Frankel, M.D, Myla Moretti, Msc, Anna Pupco, M.D, Gideon Koren, M.D;
 The Fetal Safety of Fluoxetine: A Systematic Review and Meta-Analysis
; Journal of Obstetricians and Gynaecology Canada
7. J.D.A Oliver, et.al.;
The effects of maternal depression and maternal selective serotonin reuptake inhibitor exposure on offspring
; NCBI (2013)
8. Kimberly A. Yonkers, M.D, Katherine A. Blackwell, M.D. Ph.D, and Ariadna Forray, M.D;
Antidepressant Use in Pregnant and Postpartum Women
; NCBI (2014)
The following two tabs change content below.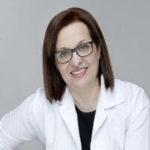 Dr. Mozhgan Sayyad
(MD)

Dr. Mozhgan Sayyad specializes in obstetric and gynecological cases, and her area of interest includes cosmetic gynecology. An associated member of the Royal College of Obstetrics and Gynecology and a member of the European Society of Aesthetic Gynecology, Dr. Sayyad's focus area is cosmetic gynecology including intimate surgery. After completing her graduation from the Shiraz University in Iran, Dr. Sayyad...

more

shreeja pillai
Shreeja holds a postgraduate degree in Chemistry and diploma in Drug Regulatory Affairs. Before joining MomJunction, she worked as a research analyst with a leading multinational pharmaceutical company. Her interest in the field of medical research has developed her passion for writing research-based articles. As a writer, she aims at providing informative articles on health and pharma, especially related to...
more