Flying with an energetic toddler on a long flight could give several concerns to parents. You may wonder about various attributes of flying, from the security check to ways to keep the toddler occupied during the flight. Apart from prepping the child, you may also learn the various rules about flying with a toddler.
Read on as we tell you the regulations related to flying with a toddler and useful tips for booking tickets, choosing seats, and ensuring the toddler stays calm during the flight.
Rules And Regulations For Flying With Toddlers
A good starting point is to update yourself with the rules you must follow when traveling with your toddler. You may find specific in-flight rules on the airline's website, or you may contact your travel agent.
In most cases, there are no specific rules for children and their guardians or parents. However, there may be a few exceptions for toddlers when it comes to airport security checks or permitted seats on the flight.
Below are some general rules related to traveling with children provided by the Transport Security Administration (TSA) and Federal
Aviation Administration (FAA) of the United States (1) (2)
(3)
The TSA defines a toddler as a child who requires a parent's assistance to walk through the security check. This definition is only for the purpose of the security screening process.
Children below the age of 12 years need not remove their shoes or jackets when walking through the metal detector.
The parent can hold the toddler's hand and walk them through the metal detector. If your toddler is in a carrier, you will have to remove it.
It is advisable to keep an age proof handy for your child, in case you are asked to present it for some reason.
You may carry  in bottles of 3.4 ounces (100 milliliters) each in your carry-on/cabin baggage. The bottles must all fit into a quart-sized (quarter gallon or one liter) resealable bag. It is advisable to carry the bottles in a separate bag for the ease of security screening.
Baby food is permitted in cabin baggage in quantities of 3.4 ounces (100 milliliters) per container, with all containers fitting in a quart-sized resealable bag. The baby food, milk, or formula will be subjected to X-ray screening. In rare cases, you may have to open the container to allow the security personnel to take a sample for testing. Modified assessment procedures are often available if you do not wish to open a container.
Liquid medicines are permitted in cabin baggage in quantities up to 3.4 ounces (100 milliliters) per container, with all containers fitting in a quart-sized resealable bag. There are no restrictions on solid medicines, such as pills or tablets.
FAA prohibits children younger than 15 years and their parents/guardians from sitting in exit row seats, which are the seats next to the aircraft's emergency exit.
FAA recommends using an FAA-approved child restraint system (CRS) called Child Aviation Restraint System (CARES). The restraint system resembles a toddler car seat but is designed specifically for aircraft seats. The FAA recommends these seats for toddlers between 22 and 44 pounds (10 to 20 kilograms). Toddlers weighing less than 22 pounds must use rear-facing CRS.
Some airlines may not allow the toddler to sit on a seat without a CRS and may insist the toddler stays in the parent's lap. In other cases, the toddler may be permitted to sit on the standard aircraft seat without a CRS. You may check an airline's rules and requirements regarding CRS on their respective websites.
Flying With A Toddler Checklist
The checklist for your air travel with a toddler could vary based on multiple factors, such as the airline, the country you reside, the country you wish to travel, and the local laws. Below is a general list of items that you may carry when traveling with a toddler.
Copy of birth certificate or government-approved proof of age
Immunization records of the toddler
Baby food
Toys or books
Extra clothes
Extra diapers; pull-on diapers are preferable
Medications
Pacifier or sippy cup to keep the toddler calm
Resealable plastic bags to safely store and dispose of soiled diapers
27 Tips For Flying With A Toddler
Below are various points to keep in mind for a smooth air travel experience with a toddler (4) (5).
Booking the tickets
1. Ensure an aisle seat: An aisle seat lets you make an emergency visit to the restroom, and it also lets you take a stroll with the toddler when they get too antsy without annoying co-passengers. Sometimes, just stretching the legs or getting out of the seat could calm a restless toddler and make them more manageable.
2. Choose rear seats: Back seats may make it easier for you to access the restroom. Another advantage is that most people do not prefer back seats, so the chances you will have free seats next to you to let the toddler sleep or sit are higher. You might even find other toddlers and their parents with the same motives, letting your toddler find a new playmate for the flight.
3. Buy an extra seat: If you can afford it or have discounts lined up, see if you can use it to buy an extra seat. Having extra space to lay the toddler or place their supplies, such as food and toys, saves a lot of hassle. It may be especially useful if it is a long flight.
4. Improve chances of a free middle seat: If booking an extra seat is not possible, you may consider booking an aisle seat and window seat, leaving out the middle seat. The middle seat is often not preferred by travelers, and if planned properly, you may end up with a free middle seat for yourself.
5. Time the flight around sleep time: You may pick a flight around when it is naptime or bedtime for the toddler. It could increase the chances that the toddler with sleep through the journey with minimal fuss.
Before the journey
6. Plan your trip during toddler's happy hours: Leaving home at a time when the toddler is usually at his happiest helps you start the trip on a peaceful and buoyant note. Make your travel plans around those hours when the toddler is most likely to be amenable to your requests.
7. Arrive early at the airport: Being at the airport early gives you and the toddler some breathing room before boarding the flight. Getting there early also gives your child the time to calm down, stretch, and settle into the idea of going on a trip. You may also make that last toddler restroom visit in peace or get a quick snack to prevent hunger tantrums later in the flight.
8. Prepare the toddler for the 'adventure': Talking to the toddler about the trip beforehand helps prepare them for the new things they will see and experience. Explain to them about the flight if they have never flown before and put up a positive, exciting image. You may even use their favorite toys to recreate flying and enthuse them about the flight.
General tips
9. Let your partner board alone first: If you are traveling with your partner or another adult, let them board first while you stay back with the toddler and board later. Your partner can put the luggage away and ensure the seats are ready for you and the little one.
10. Don't hurry to exit: Getting jostled by other passengers who are in a hurry can worsen the toddler's mood. Stay in your seat and let the people who are in a hurry get off. This not only keeps the toddler from being hurt in the melee but also gives you enough time to gather all your luggage and check if the child has dropped anything.
11. Take turns at mealtimes: Take turns while eating to make the job easier. One parent can feed the child while the other eats. Later, the other can take over the feeding while you eat. It ensures that at least one parent is alert and attentive to the toddler.
12. Dress appropriately with layers: This one applies to both the toddler and the parents. If you are going with a lap child, things can get really hot and stuffy if you wear thick clothing. Wearing several layers lets you take off some so that you can stay cool even with the toddler on your lap for hours. The same goes for the toddler. Make sure they are wearing layers that you can remove and add quickly, too.
13. Bring a baby carrier: A baby carrier can be useful if you plan to travel with a lap child over a long flight. It could make things more comfortable for you and may also help the child sleep quickly and easily. The carrier may also come in handy after you reach your destination.
14. Let the toddler touch and explore the surroundings: There are plenty of harmless things the toddler can explore in the flight with no trouble. Come up with new games using the things at hand. For example, you could ask them to close their eyes and touch something on the seat and guess what it is.
15. Pack some surprise toys: An exciting surprise can rivet the toddler's attention and keep them busy for a long time. Before you leave on your trip, get several small games or toys and wrap them as gifts. Unwrapping and playing with the toy can keep the toddler engaged for a long time.
16. Take help from electronic items: Relax your no-electronics rule for a bit while traveling. Bring any toddler-friendly gadget that can keep the toddler busy and happy on the flight. You may consider electronic toys that resemble phones or other devices. Do ensure you switch off any sounds on the toy to avoid disturbing other passengers.
17. Keep them busy with audiobooks: Audiobooks are a good way to keep the toddler engaged with a story they like. This could also be a good way to soothe them to sleep if they are accustomed to hearing bedtime stories.
18. Bring non-messy food to pass the time: Yes, snacking can double up as an activity too. Get some non-messy snacks that do not require cleaning after your toddler is done eating. Fruits and crackers are a great choice. You may also consider in-flight snacks, which a toddler could find unique and exciting.
19. Play games to pass the time: Bring along simple games that the toddler enjoys. You can also make up silly new games, such as naming the clouds, counting the number of windows, or naming the colors seen inside the aircraft. Other alternatives include coloring books, puzzles, and word games.
20. Switch games and activities periodically: Maintain variety and cycle through multiple games to keep the toddler engaged through the journey. The best way to do it is to intersperse activities that involve the use of hands, such as drawing, with those that have the child in a passive role, such as listening to a story.
21. Provide sips of fluid: The toddler may complain of popping sounds in the ears that arise due to changes in air pressure. You may give them small yet frequent sips of water to ease the discomfort. Giving a pacifier also helps in easing ear discomfort.
22. Be prepared for delays: Plan for delays but without overloading yourself with excess luggage. A good way to do it is to plan for one extra hour than you expect. This is especially important with food, snacks, liquids, and diapers for the toddler.
23. Preempt the tantrums: Try to think of what might set the toddler off into a tantrum and avert it by distracting the child or easing them into the situation well in time. Take-off and landing times are usually troubling. Prepare the toddler beforehand by telling them what to expect and get them to focus on what happens later. You can also save your surprise toy or a well-liked activity for these phases.
24. Get friendly with flight attendants: Flight attendants can be of immense help when you are trying to manage an irritated toddler. Making sure you greet the attendant with a smile and maintaining a friendly demeanor ensures you can call them for any help at short notice. The flight attendants may even provide special gifts that can keep the toddler engaged.
25. Don't insist on naptime as soon as you board: The excitement of being on a plane can keep the toddler awake for much later than their usual bedtime. Do not try to force them to sleep. It will only frustrate them and could spark a tantrum. Instead, let them look around and enjoy the moment before they drop off to sleep voluntarily.
26. Have backup plans to get your toddler to sleep: The situation is new, and so is the environment. It means that the toddler may not sleep or follow the usual bedtime routine that works perfectly at home. Have a couple of backup plans to make them sleep. You may try storytelling, turning off the light, or using a comforter to give them a sense of being in their bedroom. It can calm them down enough to make them fall asleep.
27. Use inflatable travel beds: If you are traveling on a long flight without a child restraint system, it could be difficult for you to hold the toddler for too long. Even if the toddler gets their own standard seat, they may be unable to fall asleep. Therefore, you may consider carrying along an inflatable travel bed that could be useful when traveling in an aircraft with berth-like seats. However, do first check if the airline permits you to carry it and if the bed will fit in the aircraft.
Frequently Asked Questions
1. Can I bring yogurt on a plane for my toddler?
You can carry semi-solid food items such as yogurt on a plane in containers of up to 100 ml (6).
2. Can I bring baby wipes on a plane?
Yes. There is no restriction on the number of baby wipes you can carry on a plane (7).
Parents may have many concerns while flying with toddlers. You may go through in-flight rules while traveling with a toddler on the airline's website or ask the travel agent. For example, children below 12 years are not requested to remove jackets or shoes during security checks. You may carry their age proof for verification. Children under 15 years of age and their parents are not permitted to sit in the exit row seats next to the emergency exit. You may also carry baby food in recommended quantities, including milk and formula. For safety reasons, you may get child aviation restraint systems such as car seats while traveling with toddlers.
Key Pointers
Some rules that you must follow while flying with toddlers are walking them through the security check, carrying age proof, and using a child aviation restraint system.
Prepare a checklist that includes toys, books, baby food, medications, and extra clothes.
Ensure to book an aisle seat, choose rear seats for easy access to the washroom, and try to book a flight that matches the baby's sleep time.
References:
MomJunction's articles are written after analyzing the research works of expert authors and institutions. Our references consist of resources established by authorities in their respective fields. You can learn more about the authenticity of the information we present in our
editorial policy
.
7. Staying Healthy When Traveling; Transport Security Administration
The following two tabs change content below.

Bharathi is a content developer and writer with over 20 years of experience in creating original content for e-books, articles, websites, blogs, ads, brochures, company profiles, speeches, business presentations, instructional design and more. She has also edited financial papers and books. She writes kids' education-based articles for MomJunction. Bharathi is associated with The Hindu group of publications in their STEP program,...
more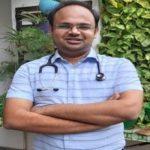 Dr Prakhar Nyati is an eminent pediatrician and neonatologist in Indore. He has done his MBBS and MD Pediatrics from MGM Medical College, MY Hospital and Chacha Nehru Children Hospital, a renowned medical college in central India. A gold medallist in his graduation, Dr. Nyati has deep knowledge about diseases, diagnosis and treatment. He holds teleconsultations for local as well...
more