Has your child crossed the 14-month-old mark? Has he suddenly turned into a fussy eater? If you are worried and searching for effective solutions to tackle these issues, then you have come to the right place.
Until your baby's first birthday, breast milk or formula met all of his nutritional needs. But once he enters toddlerhood, a balanced diet becomes crucial for his proper growth and development. The main issue here is that most of the toddlers eat less after crossing the 14th month mark. They also become very selective about the foods served to them.
So how can you make him eat when he is more interested exploring his world than sitting still to have his meal? Fret not; as we have come up with some simple ideas to help you tackle your fussy 14-month-old.
Read on to find out about 14 month old baby food:
1. Grains:
Grains must make up a significant portion of a 14-month-old child. You can choose whole grains like oatmeal, brown rice and whole wheat bread for your baby. Or serve your child a serving of vegetable pasta. You can also sneak in some wholesome food while preparing the dish. Try to incorporate at least one serving of grain into your baby's diet.A strong addition to the 14 month old baby food plan.
[ Read: 15 Months Old Baby Food ]
2. Fruits:
Tasty and sumptuous fruits will make great add- ons to any meal. They are a source of several nutrients that your toddler will need for the day. You must try to include one serving of fruit at each meal. One serving of fruit for a toddler is equal to 1/4th cup of fruit. Cut a ripe fruit into small pieces and serve to your baby.
[ Read: 16 Months Old Baby Food ]
3. Vegetables:
Colorful vegetables will make a healthy addition to your toddler's diet. Do not serve raw veggies to your baby as it can choke him. Steam the vegetables until they are tender and cut into small pieces. Season with salt and pepper and serve to your baby. Make sure to include at least one vitamin c rich veggie in your baby's diet.
4. Juice:
If you are thinking of serving juice to your baby, then choose 100% juice to avoid preservatives and added sugar. Limit the serving to not more than 6 ounces a day.
[ Read: Plum Recipes For Babies ]
5. Milk:
Milk should make up the most of your 14th-month-old. A ½ cup of milk equals to one serving. Choose full-fat milk for your toddler. Limit the milk intake to not more than 16 ounces a day. The food for 14 month old is delicious with milk !
6. Egg:
Eggs, with its high protein, iron, choline, vitamin B12 and folate, will make perfect food for toddlers. Scramble the eggs with veggies for a quick meal. Or mash the boiled egg with a fork and sprinkle some grated cheese over it.
[ Read:  Zucchini Recipes For Babies ]
7. Beans:
Beans are an excellent substitute for meats at meals. You can serve beans with vitamin c rich fruits and vegetables to increase the absorption of iron in your little one's body. Make sure you chop or mash the beans into bite-sized pieces.
8. Cheese:
Cheese is one food that kids of all ages love. Add grated cheese to vegetables, eggs or beans to round a meal. Apart from being an excellent source of protein, cheese also contains calcium and protein, nutrients that are critical for a growing child.
9. Lean Meat:
Choose lean sources of meat like poultry or fish for your 14-month-old. A serving of meat for a 14-month-old should consist of 1 ounce of meat. Do not serve him more than the recommended amount as protein sources should make the smallest portion of your child's daily diet.The 14 months baby food is extremely delicious with lean meat!
10. Breastmilk:
If your baby continues to breastfeed, then it is good news for you. Breast milk will provide him with all the calories, enzymes, vitamins and valuable immunities. Even studies have also shown that breastfed toddlers get sick less often. Nursing will also create a strong bond between you and your baby.
Don't be upset if your tot rejects food. A toddler's palate is very different from adults. So he may find certain flavors and textures putting off. Try serving the same after a while. If he still does not like it, then stop serving it to him.
Do you have some interesting and healthy meal ideas for a 14 month old toddler? Then please share with other moms here.
Recommended Articles:
The following two tabs change content below.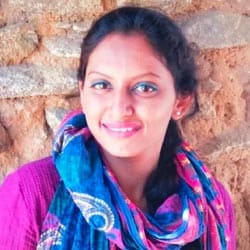 Jessica Albert
Jessica Albert is a passionate writer who seeks to connect with her readers through wit and charm. Her work aims to invoke curiosity and keep the readers engaged through and through. She has prior experience working with magazines and e-commerce establishments as a content marketer and editor. Being a mother herself, she puts all her knowledge into creating content about babies' development, diet, and other aspects of their growing up, and backs it up with research-based information.Jessica loves to spend her time sketching, mentoring kids and moms, playing music and indulging in theater workshops.