Baseball, bike riding, acting, singing, these are just a few of the extracurricular activities that may be your kid's bucket list. But have you ever thought of teaching him a new language; French for instance?
Before you proceed, let us tell you that teaching a new language to kids is anything but a cakewalk. It can be a bit difficult to keep the kids motivated and interested for long. So how can you keep the kids absolved and involved while learning French? By incorporating a fun way of learning that can capture your kid's imagination and make him fall in the love with the language. So, today, we have shortlisted 10 french games for kids that will help them to learn French in interesting and creative ways. Check them out below!
10 Fun French Games And Activities For Kids
1. 1-2-3 Game:
You Will Need:
How To:
Here's a fun french game for children to teach French numbers and strategies.
Arrange the chairs in a room and tell each player to stand behind it. Select one child to start the game. The kid has to start with 1 and can say up to 3. He can say 1, 2 or 1, 2, 3.
The next kid has to follow with three numbers. For example, if he has said 1, 2, 3, then the second kid has to say 3, 4, and 5.
The kid, who gets 11, will be out of the game. The next kid again has to start from 1. The last kid standing will be the winner. This is fun and easy french activities for kids to explore the language.
2. Family Reunion:
You Will Need:
How To:
Create name tags using the players' name and their family.
Using the name tags, tell the kids to imagine that they are at a large French family reunion.
Now give the children a Genealogy Chart and tell them to introduce themselves to each other.
Alternately, you can remove the chart and indicate a single relationship on the name tag. After the kids mingle and meet each other, they can arrange themselves accordingly. Family Reunion is a fun french activities for children that will keep them active and entertained.
3. Dix Points:
You Will Need:
A list of vocabulary to review.
Tennis ball
Short, sturdy plastic cup, which should be large enough to hold the tennis ball.
Box or milk crate
Chalk or colored tape.
Tape or gum
How To:
Place the crate or box against the wall and attach the cup to the bottom using glue or tape.
Make a throw line using a chalk or colored tape, around 10 to 15 feet in front of the box.
Divide the kids into four groups and tell each group to select a game. Write the group names on top of the chalkboard.
Now begin the French quiz. Pick one player from each team to be the 'answerer'. Each player will get just 5 seconds to respond. The other teammates can help, but only the answerer can reply.
If the student cannot answer, pass it to its teammate until you get the correct answer. One correct answer will get one point and an attempt to score bonus points by throwing the ball into the cup from the throw line. If the ball goes into the cup, the team will get « dix points! »
This french game for kids, called Dix points is an excellent way to review vocabulary.
4. Jeopardy:
You Will Need:
Chalkboard laminated grid or whiteboard
List of categories (5-6)
Paper or white boards for each team
List of questions
How To:
Draw a 6*5 grid on the board, (depending on how many categories you have) and write the categories in the top row of squares.
Next, write the point values, 100 in the first row, right under the categories, 200 in the second, up to 500.
Now prepare a list of French vocabulary questions and assign points for each.
Divide the kids into 4 or 5 gives and give each team a paper and pen.
One member of the first team has to select a category and point value. Now you have to call out the question, and the teams have to answer. Give the point value to each group that answers correctly.
A teammate from one of the teams with the correct answer will get to choose the next category. It is a traditional french games for kids which helps them to learn french in a fun way.
[ Read: French Crafts For Kids ]
5. Who Can Answer The Fastest?
You Will Need:
How To:
Make flash cards of anything that you want to practice, for example, French grammar, vocabulary or simple phrases.
Divide the kids into two teams and tell them to come up with a French name.
Hold up the flash card and the player who raises his hand first will get the chance to answer, but in French. The player will earn a point for his team if he answers correctly. If he gives an incorrect answer, then the other player to raise the hand will get to answer. It is a simple and easy fun french activities for kids to explore language.
6. How Many Words Do U Know?
You Will Need:
How To:
When you are teaching alphabets to your kid, give your child at least three words for each of the 26 letters. You must include at least one French name for each word. For example:
A a — ami , Absolon, alligator
B b — bateau, Brice, bébé
C c — chat, Casimi, chocolat
Test your kid's vocabulary by asking "How many words do you know? Give your child one minute to write down two words for each letter in French. This is the best french vocabulary games for kids that helps them to learn french very easily.
[ Read: Communication Games For Kids ]
7. French Bingo:
You Will Need:
How To:
Tell the kids to select the French numbers that they have learned.
Now tell them to write their chosen numbers on a grid paper.
Now you have to call out the numbers, and the kids have to strike it off.
Tell the kids to exchange papers after each game so that they get a new paper to complete. It is a brilliant french number games for kids that helps them to practice numbers in a fun and challenging way.
8. French Hangman:
You Will Need:
How To:
Make a list of questions of sentences related to anything that you want to practice with the kids.
Divide the kids into two teams and tell each team to come up with a French name.
Select one player to become the hangman. Tell him to draw two empty gallows side by side and write the name of each team above the gallows.
Have the first player from each team stand in the middle of the chalkboard, between the gallows and the hangman.
When you ask the question, the player has to step forward and write his or her answer on the board. A wrong answer will get a part of the hanging man added to the gallows. If you are playing a short game, you can include a torso, arms, legs and a head. If you want to play a long game, then you can also add hair, neck, fingers, feet, and torso and so on. The first team with a complete player hanging from the gallows will lose.
9. Number Game:
You Will Need:
How To:
Tell the kids to stand in a circle and count the numbers from one to ten in French.
When the kids count up to 'cinq', any of the players and even you can shout 'zero.' Now the kids have to continue counting clockwise.
When the kids have learned to count 1 to 10, modify the game by counting up to 20, then 30, 40 and 50. You can even tell the kids to count the number 1 to 50 in reverse.
[ Read: Educational Activities For Kids ]
10. French Nursery Rhymes:
You Will Need:
Copies of French Nursery Rhymes
How To:
The best way to promote learning French in kids is by using music. "Alouette" and "Frere Jacques' are two of the most popular French songs that kids learn in the primary school.
Help your kids read the song and then sing along with them.
You can even take help of French movies and songs DVD for teaching your kid French with greater ease and efficiency.
Children will have a great time understanding and learning French with these activities and games. How do you teach French to your child? Share some tips on french themed activities for children with us by commenting below.
Recommended Articles:
The following two tabs change content below.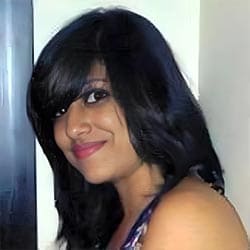 Debolina Raja
Debolina Raja came into the writing world while she was playing around with words and participating in various literary events. In the professional world, she found her writing interest in various genres such as health, wellness, parenting, relationship, and brand management. Having done a Masters degree in English literature from Delhi University, she loves reading, heading out on road trips,...
more