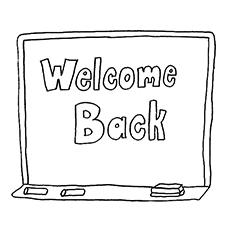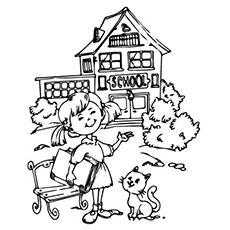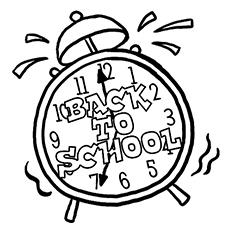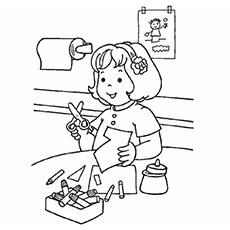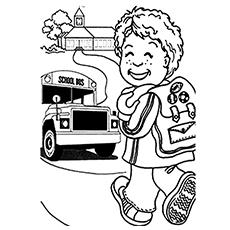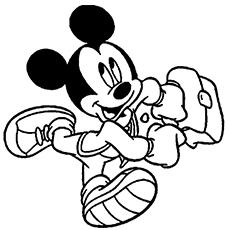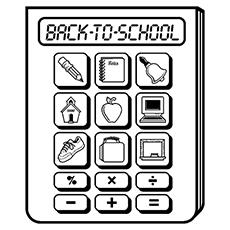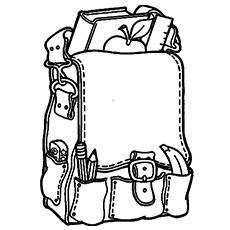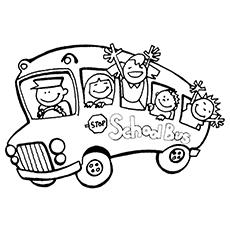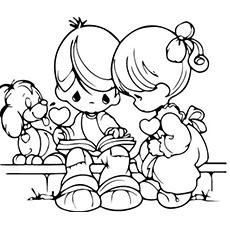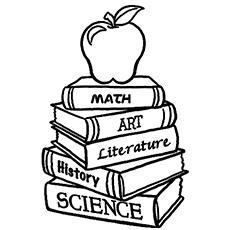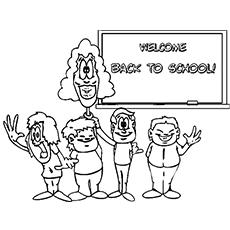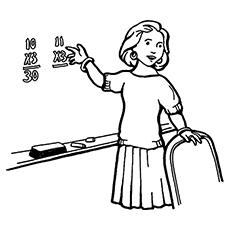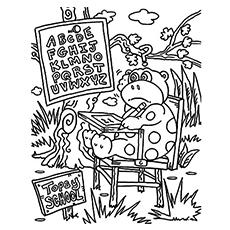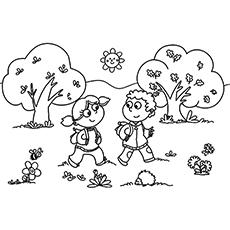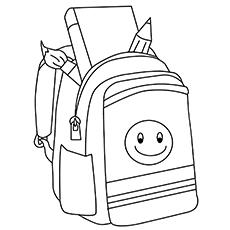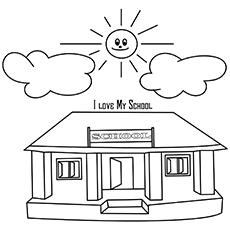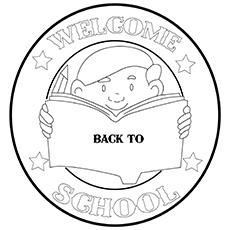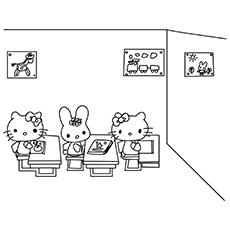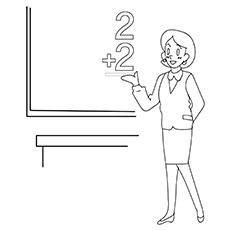 Recommended Articles:
Vacations are fun, lazy, crazy and adventurous. But like all things come to an end, so do the vacations. The transition from vacation to going back to school is exciting for some and sad for a few. As a parent, you can make this transition sound a lot more fun by helping your kid to gear up for the school once again.
You can make your kids' going back to school interesting by talking about how and why school is fun to getting them excited about meeting all the friends again, school trips and even assignments. Another fun way to make them feel happy is by giving them free back to school coloring pages to print.
Here are the top 20 fun back to school coloring pictures for your kid to color while he prepares himself for school life again.
Top 20 Back To School Coloring Pages For Preschool
As your kid's school reopening date nears, get him to color these pages and slowly introduce him to the good and fun things of school life. Check out our 20 back to school coloring sheets for your kids.
1. School Bus:
School bus is just what your kid needs to think about. These rides to school are most fun, and kids really look forward to it.
School bus makes the going to school really exciting.
Draw your kid's attention and show how the kids shown in the picture are ecstatic about going back to school.
[ Read: Chota Bheem Coloring Pages ]
2. Little Johnny Goes Back To School:
Kids love it when they see other kids of their age enjoying things that they themselves do.
Here is a perfect picture to describe how going back to school is fun.
The small motifs around the picture are also related to school.
The house can denote your own house and can help your kid draw similarity between the two.
3. Blackboard Welcomes Back:
Blackboard is an inseparable part of school life.
Use this picture to remind your kid about how lessons are taught on blackboard.
While your kid learns how to color blackboard, chalk and duster, he can also learn new words 'Welcome Back'.
[ Read: Mickey Mouse Coloring Pages ]
4. Kittens In School:
Here is a cute picture where kittens are busy in their school.
This picture can remind your kid about his own classroom.
The cute kittens and the pictures on the wall make it interesting to color.
5. School Bag:
While your kid prepares for going back to school, get him excited about going back by buying him a new school bag.
This school bag picture smartly sums up a lot of important aspects of school like breakfast, lunch box, books and pencils.
Coloring this picture will sure get your kid thrilled about setting up his own school bag soon.
6. Studying Together:
Siblings or friends studying together!
Studying together is another important aspect of school.
This picture can actually remind your bout all the fun learning sessions he has while studying together.
[ Read: Angry Birds Coloring Pages ]
7. Subjects:
Here is a good way of refreshing your kid's memory about all subjects.
Talk to your kid about the different subjects and discuss what each one teaches.
This picture is simple but important for invoking a lot of school memories in your kid.
8. Topsy School:
Everybody goes back to school.
If your kid is reluctant about going back to school, this picture will make it clear that everybody, including Topsy – the monkey, must go back to school.
The natural backdrop and the alphabets on the blackboard make it even more fun to color this picture. Good way to help your kid recapitulate all alphabets.
9. Teacher And Students Welcome You Back:
This cute picture shows enthusiastic students and teacher welcoming students back to school.
Use this picture to remind your kid about all the lovely teachers he has back in school.
The happy kids denote your kid's fellow students. This picture sure will get him interested in going back to school.
[ Read: Get Well Soon Coloring Pages ]
10. Girlie Going To School:
Here is a pretty sweet girl ready to go to school.
The backdrop of the picture once again makes it interesting. This can challenge your kid's creativity.
Ask your kid to identify the animal shown in the picture. You can also ask your kid to color the girl's uniform same as his. Good way of reminding him about his own school uniform.
11. Multi-Calculator:
Yes, this picture shows a multi-calculator because:
It is not just a simple calculator; it shows various components that are associated with school life like pencil, computer, shoes, blackboard and duster, addition, multiplication, percentage, notebook, lunch box, school premise, school bell and above all, calculator itself.
This picture can be not only be used to color, but also to identify all the components too. The words back to school can also be learnt by your kid.
[ Read: Money Coloring Pages ]
12. Its School Time:
Yes, it is school time and even the alarm clock says so.
Alarm clock plays a vital role in school life.
Use this picture to remind your kid about the time he needs to wake up at when he goes back to school.
You can also ask your kid to read the time as shown in the clock. This will be an extra activity apart from coloring.
13. Big Boys Go Back To School:
This picture looks more like it belongs to a big boy.
It is apt for your elder kid to color.
The map and the transistor could actually denote one of your elder kid's school adventure trips like trekking or camping.
14. Welcome To School Icon:
Here is a cute welcome to school icon for your kid to color.
This picture is fun to color.
The cute creature in the picture with spectacles actually adds to the fun quotient of this coloring page.
[ Read: House Coloring Pages ]
15. Maths Class:
Here is a picture with teacher, classroom and blackboard.
This picture is apt for your older kids. Good way of reminding him of his maths class.
It can help your kid learn appearances of different professions.
16. Mickey Mouse Goes To School:
Here is your kid's favourite Disney character going back to school.
This can be a fun way of getting your kid excited about going back to school.
When your kid's favourite Mickey Mouse seems so happy about going back to school, your kid will no ways bat an eyelid about doing the same soon.
17. Kindergarten Back In School:
This picture shows a girl doing arts and crafts activity in her school.
Help your kid to choose colors as it has many elements around.
Arts and crafts activity is a break from their daily study routine. This helps to explore your kid's creative skills.
[ Read: Father's Day Coloring Pages ]
18. Two Cuties Walking To School:
Going back to school is also about getting to spend time with your close friends.
Walking to school with friends is always fun.
This picture is perfect way to learn about a bright sunny day.
It will help your kid learn about coloring multiple objects at a time.
19. Teacher Teaching On Blackboard:
Here is a picture of a teacher teaching mathematics to a class.
This picture can be used to teach your kid about the various components related to a blackboard.
The picture has broad outlines, hence it will be easier for your kid to color.
20. Happy Sun And School:
Summer is nearing the end and children are going back to school.
This cute picture symbolises a school's building.
The sun shining bright and happy also seems to be happy about kids getting back to school.
Teach your kid about the flag and help him color it as well.
School time is indeed the best time. Get your kid to color these pages and build his excitement about going back to school. Another great way of gearing your kid for going back to school is reading him a 'goodbye summers' story every night.
Other tips on how you can make your kid's going back to school interesting:
Discuss how the past summer was eventful in every way.
Talk about all the holidays, outings, parties and social get-togethers and all the fun activities you did together.
Discuss how swimming was so much fun and also talk about new friends that your kid must have made over summer holidays.
These memories will make him feel at ease.
Prepare your kid for going to school by telling him stories of how schools reopen after summer, and it is so much fun to be back in school.
To get your kid all the more delighted about hitting back school, get new supplies for him. Tow in new goodies and help him gear up for the wonderful school life again. This new school year would be your kid's new chapter in his journey from being a child to a grown up. Make it worthwhile and fun.
Tell us how you prepare your kid before sending him back to school. We would love if you have any tips to share on the subject.
Also share your views by commenting below on how your kid enjoyed coloring these back to school pages.
DISCLAIMER: All images found here are believed to be in the "public domain". We do not intend to infringe any legitimate intellectual right, artistic rights or copyright. All of the images displayed are of unknown origin. If you are the rightful owner of any of the pictures/wallpapers posted here, and you do not want it to be displayed or if you require a suitable credit, then please contact us and we will immediately do whatever is needed either for the image to be removed or provide credit where it is due. All the content of this site are free of charge and therefore we do not gain any financial benefit from the display or downloads of any images/wallpaper.
The following two tabs change content below.