Jump to:
A ten-year-old boy finds a watch-like alien device that allows him to transform into ten different alien heroes, to fight the bad guys. Very soon, the little boy becomes the favorite hero of millions of kids around the world.
He is Ben Tennyson, fondly known as Ben 10!
The show, with the same name, first aired in 2005, was an instant hit with kids, and is the longest-running original series by Cartoon Network to date (1). With such popularity, Ben 10 was not very far from having his brand of merchandise, which includes a variety of toys and collectibles. In this article, MomJunction has a list of the most loved Ben 10 toys that your kids will be exited to own.
Ben 10 Action Figures
Action figures can also double up as a collectible, which makes them top our list of Ben 10 toys for your kids. Please note that most of these action figures are no more than four inches in height and can be a choking hazard for younger kids and babies.
If your child is a Ben 10 fan, then his toy chest is not complete without a Ben 10 toy in it. The Ben 10 is especially for the show's fans and kids who love collecting action figures. The figure is five inches tall and made of non-toxic material, but suitable only for older kids.
Features: This toy is interactive and has a voice feature too. Pressing the button on the toy moves the toy figure's back and gives an impression that he is kicking or punching. There is another button that lets you hear two voice messages.
And here's the surprise – you connect the toy to the Omnitrix Touch, and you can hear a third, secret, message!
The NRG Haywire is a humanoid alien who was also injected with some alien DNA, which gives him that unique color and the name Haywire. Haywire is one of the most powerful humanoids in Ben 10, which your kid will love to own.
Features: The blue toy action figure comes with a disc-shaped alien accessory with arms that can move up, down, and front. The action figure doesn't do much but is something that a Ben 10 fan would love to own. However, the toy will not fail to surprise you when you connect him to the disc alien Ultimatrix.
The 4-inch figure comes with a mini figurine of an all-blue Haywire.
Another alien hero that Ben 10 can transform into is Diamondhead, who is from the planet Petropia. Contrary to his name, Diamondhead is made of crystal and uses weapons such as swords and shields made of diamond and shoots crystals from his hand. The cool alien can also change and control his physiology according to his will.
Features: The action figure is detailed, sturdy, and has 12 articulations! The toy figure is between four and five inches and comes with a crystal blade, which Diamondhead can use to fight the enemies. It is one of the ten aliens that every Ben 10 fan would want in his collection.
The name says it all, doesn't it? Heatblast is the master of all things fiery and hot. His weapons of choice are fireballs that he throws with his punches at the enemies. Bad guys light up when they fight with Heatblast, only to lose in no time!
Features: The red and yellow colored action figure is sturdy, and is around four to five inches big. The toy comes with two fireball weapons that can be attached to the hands or detached when you want. The toy has 11 articulations and is an absolute delight to play with.
Combine this with the Heatblast mask and gauntlet to complete the Heatblast birthday gift pack!
Superhero action figures are no fun to play with when you do not have an evil villain present. So the next option for you is an evil genius called Dr. Animo, who is always ready to use his big brains for planning a crime, no matter how big or small.
Features: The Dr. Animo action figure comes with one of his transformed mutant animals, the Goatadactyl, a small, purple colored toy. This toy figure also has 12 articulations and is between four and five inches in height. The detailed features of the character and his cute mutant animal companion make this toy kid very appealing.
Four Arms is a humanoid who is 12-feet tall with red skin and four arms. He is extremely strong and can lift just anything with his four hands! Four Arms uses his brute force to solve problems and can create shock waves by clapping his four hands!
Features: The Four Arms action figure is four to five inches in height and comes with detachable chain links. The figurine is well-crafted, detailed and made of safe and sturdy material. It has a total of 17 articulations, thanks to the extra pair of arms that the humanoid character has.
XLR8 is the fastest alien that Ben 10 can transform into using his cool watch. XLR8 can move at speeds of over 500mph and can react within a fraction of a second. The alien's svelte figure makes it possible for him to move as fast as his thoughts to attack his enemies.
Features: Like the other Ben 10 action figures by the franchise, the XLR8 action figure is also very detailed and comes with accessories that prepare the alien for racing his opponents. The toy is four inches in height and comes with race accessories including three parking cones.
In addition to these, you can also buy the Alien Force Playset of 50 Alien Toy Figures if you are looking at return gifts for a Ben 10 themed birthday party.
To encourage creative role-playing, you will need more than just action figures, which are usually collector's items. Find out more about role-play or pretentious play toy options in our next section.
Ben 10 Omniverse Toys
The Ben 10: Omniverse series follows the adventures of sixteen-year-old Ben Tennyson, who acquires an even powerful Omnitrix, which lets him access a newer set of alien heroes and explore different universes. In this section, we have a list of Ben10 Omniverse watch toys and more.
If your little boy or girl loves watching Ben 10, the Omnitrix watch is perhaps one thing she'd want as a gift. After all, that is what they need to transform into alien heroes. Right?
Features: The Omnitrix basic watch may not be able to transform your child into one of the alien heroes, but it sure has the options for it. The dial can be turned to activate any one of the ten heroes that Ben transforms into. There are over 40 alien phrases, which can be activated by setting the dial to a specific alien hero. Each option has the corresponding alien's voice messages with SFX. The backlight and the sounds that accompany this toy make it cooler than the regular watch you can buy your kid.
9. Ben10 Role Play- DX Omnitrix- Omni-Link
Wait? Another watch?
Well yes. The DX Omnitrix Omni-link is also a variant of the Ben 10 Omnitrix watch toy, but it is not the same. If your child is a Ben 10 accessories or toy collector or simply loves the Ben 10 toys, you should buy this one. You could also buy this as a gift for a Ben 10 fan.
Features: The Omni-link Omnitrix looks precisely like the one in the TV series. The watch has a cool design and has seven alien phrases. The watch is green, white, and black and has a solid wristband that keeps it from falling off. The Omnitrix has three modes of play – first for the alien phrases, second to hear ambient sounds, and third to replicate the DNA code found in the other Ben 10 toys. Interesting, isn't it?
Okay, this one is a Ben 10 weapon that is not a watch! The Tech Blaster is a really cool toy that looks nothing like a gun at first glance. But once you start unfolding it and rearranging the patterns, you'll see why the toy is such a hit with fans.
Features: The tech blaster is neatly packaged as a kit that can be re-assembled to make five different toys! The blaster has 12 different combinations and five different patterns for creating different Ben 10 toys namely the multi-scope, a scanner, a mini-blaster, a decoder, and the etch blaster! If you haven't already purchased a lot of Ben 10 merchandise, try getting this five-in-one toy first!
You can also buy the Ben 10 Omniverse ray gun what goes well with this one.
This is the ultimate Omnitrix, which gives it the name Ultimatrix. The toy is for the ultimate Ben 10 fans who understand the worth of this cool gadget (toy) used by their favorite alien hero. Also, this does not look like a wristwatch!
Features: The Ultimatrix toy looks like a gauntlet, and can be attached to the wearer's arm and has LED lights that change into red, green, and white colors. The Ultimatrix toy has futuristic design and a translucent body that makes it glow better when the lights change. It also has the original Ultimatrix sound effects, inspiring the kids to indulge their imagination for the pretentious play or role play!
As a bonus, the Ultimatrix toy also has a secret signature of the creator, Azmuth.
This is also a variation of the Omnitrix, but it doubles up as a cool gadget on your wrist too: a projector! The projector watch by Ben 10 is more popular than the others and is one toy your kid will love to show off to his friends!
Features: This is an illumination toy, which means your child can project pictures of his favorite alien on the screen or the wall. The toy comes with three projector reels or cards that have ten images each. And the watch is easy to use too – just insert the card into the slot and press the button to display different cartoon characters from the TV series. You can also collect additional image cards, by purchasing them separately.
The Omnitrix toys are cool. But how do you make pretentious play more fun and realistic? You will need more accessories for that, won't you?
Ben 10 Masks & Extensions
Besides the Omnitrixes and the action figures, other Ben 10 toys that your kids will love are the alien masks and the extensions that aid in imaginative pretentious play.
Imagine having an arm that can blast off missiles! It'd be cool, wouldn't it?
Well, that is why the Ben 10 Humungosaur arm is one of the coolest toys we recommend you buy for your child.
Features: This is an extension of the alien named Humungosaur, who is a humanoid dinosaur that stands 12-feet tall and can grow up to 60 feet tall! Your kid can fit the arm to the hand, left or right, depending on his preference. There are no sharp edges, which makes this a safe toy for your kid. It comes with four missiles and can be used in pretentious play to beat the villains just as it does in the TV show. The product has to be assembled before use.
Is Heatblast your child's favorite alien hero? If yes, he or she would love owning the Heatblast mask and gauntlet.
Features: The bright colored gauntlet and mask are just what your kid needs for transforming into the Ben 10 alien hero, Heatblast. The gauntlet comes with an extending fireball that can be thrown at the enemies and make them feel the heat! The mask and the gauntlet are ideal for kids aged four or above. Made from a safe and child-friendly material, the gauntlet and the mask can be worn comfortably for pretentious play.
One thing, perhaps the only thing, which can transform someone into a Ben 10 alien is a mask. One of the coolest things among the Ben 10 merchandise is the Four Arms alien mask in bright red.
Features: Made from high-quality plastic, the Four Arms alien mask comes with an adjustable strap and can fit kids aged four and above. The mask has detailed features of the alien with green eyebrows and a mean expression. The mask is fitted with safety lens for protection and comes with a padding that makes it comfortable to wear for long.
Vehicles and spaceships are perhaps the most common superhero merchandise that kids like to collect. If the Ben 10 fan in your house does not have his favorite Ben 10 car or spaceship yet, read on to find the right one for him.
Ben 10 Transporters & Vehicles
Like the masks, gauntlets and the awesome Omnitrixes, Ben also has some of the coolest cars and spaceships that transport him from one place to the other. And these toys are the exact replicas of those cool vehicles.
16. Ben 10 Ultimate Alien – Alien Crash Vehicle
The crash vehicle as the name says is one that breaks into different parts on collision with an object. And the best part is that it can be fixed right back! However, this toy is ideal for older kids aged four or more.
Features: The Alien Crash Vehicle set contains a crash car with Ben and Kevin sitting inside. The set also contains spare body parts for the car. So you can have a black and green or a black and yellow colored crash car. Assemble the car, roll it from an altitude and let it hit something solid to see it dismantle on collision.
While the toy is fun, kids should be told that collisions can be dangerous in real life and should be avoided.
This is more of a machine that creates aliens than transports them. The alien creation chamber allows your child to make aliens using the interchangeable alien parts.
Features: The Alien Creation Transporter chamber is a kit that comes with a mini-chamber, two alien figures, and alien combo cards. The kit also has a unique alien key to unlocking the figures in the chamber. The alien figures can be dismantled, and the parts can be used to create different alien creatures anyway they want, just by sliding the shells inside the chamber.
Also, the mini-chamber is pocket-sized and can be carried anywhere with ease.
The story of Ben 10 begins with Ben and his cousin traveling in with his grandpa, who is a plumber. The plumber spaceship is based on this premise and comes with a figurine of grandpa max, who is dressed in a plumber's uniform.
Features: The spaceship toy is in white and blue, with the Omnitrix logo on top and a place for grandpa to sit in comfortably. The spaceship can be set to six different modes including the original plumber, crawler, charge, and water modes where it has water skis, battle max mode, and light speed mode. Whatever mode you choose, Grandpa Max's figurine fits right in to protect humankind and the earth from the evil villains.
The Ben 10 Alien Force Galvanic Gunship toy is the 4-inch scale replica of the powerful spaceship that Ben and his friends use in the TV series. The bright black and green colored toy has a glow-in-the-dark feature that makes it appealing to all Ben 10 fans.
Features: The Galvanic spaceship comes with eight missiles or three varieties and an exclusive ship that can be detached from the spaceship. The vehicle can be disengaged to create three small attack vehicles. The best part about this toy is that it has its very own glow, which makes it light up in the dark! The components of the ship can be unlocked when it is placed on the gunship.
The spaceship is a must have if your child already has the alien figure collection with him!
You can buy these Ben 10 toys and more such as the Hex action figure, Cruiser Nanite Tracker, Rustbucket Deluxe Vehicle Transforming Playset, Intergalactic Plumber Command Center, and the Omniverse Roleplay Set Proto-Specs. And, if that is not enough, then there are Ben 10 themed accessories such as bags, water bottles, lunch packs, bed sheets, towels and decorative centerpieces for your child's room!
Ben 10 is a legend in the circle of cartoon heroes! If your children have watched the TV series and have loved him, they do deserve a little something to treasure and cherish their memories, don't you think?
What is your child's favorite Ben 10 toy? Tell us about it in our comments section.
Recommended Articles:
The following two tabs change content below.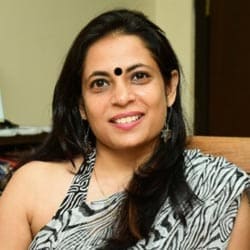 Priti Bose
Priti Bose is a poet, songwriter and blog writer. She did her masters in English, Public Relations and Advertising. Her creative skills and hunger for details make her do in-depth research on the topics she covers. For MomJunction, she writes on product analysis and reviews, especially for kids' products, toys and gifts. Before her association with MomJunction, Priti worked in the...
more