Cars. Train sets. A cricket bat and a few balls, including a soccer ball. A battery operated pull-back car, and a remote control-operated helicopter. Another train set. And then another.
These are the things that a four-year-old boy most probably has in his room. So when you want to buy a present for a boy who has almost everything you know of, what do you do? Refer to MomJunction's list of the gifts for four-year-old boys, of course! On this list, we have cool gadgets, science kits, and art sets that will help the child learn something and have fun too.
15 Gift Ideas For A 4-Year-Old Boy
Every time I ask my nephew what he wants for a present – "A train set!", he'd say enthusiastically. Today he has six of them! So, when you want to buy a four-year-old boy a gift, do not ask him. Instead, check the list of 15 cool gift ideas in this article.
1. Superhero costumes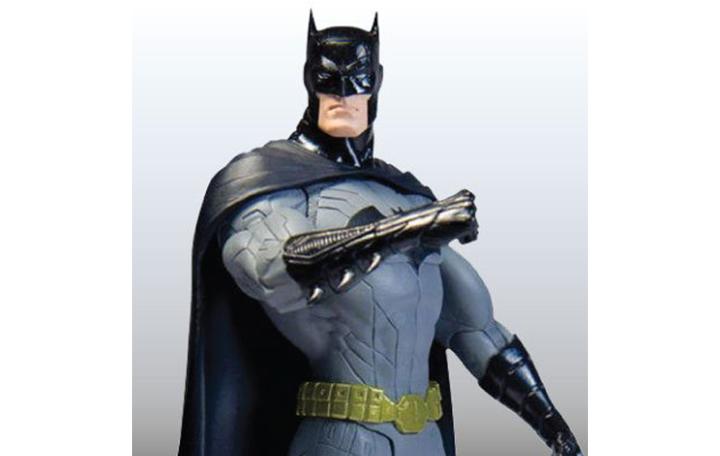 Every little boy has a hero. Some little boys have superheroes. If your four-year-old boy loves superheroes, get him a costume or a mask that he can wear for fun, at a party or an event. You could also use these costumes for Halloween!
Why kids love it: Dressing up and pretending to be superheroes is fun, don't you think? Kids love playing their favorite hero and use their (pretentious) special powers to save people from the bad guys!
What we like about it: Imagine seeing a four-year-old Batman running around in the house, trying to save imaginary victims from imaginary villains? A treat to the eyes, don't you agree? Also, pretend play boosts a kid's imagination and creativity.
Occasion: Birthday, costume parties, Halloween
Buy a superhero costume Amazon now!
[ Read: Best Gifts For 5 Year Old ]
2. VTech Write and Learn Creative Center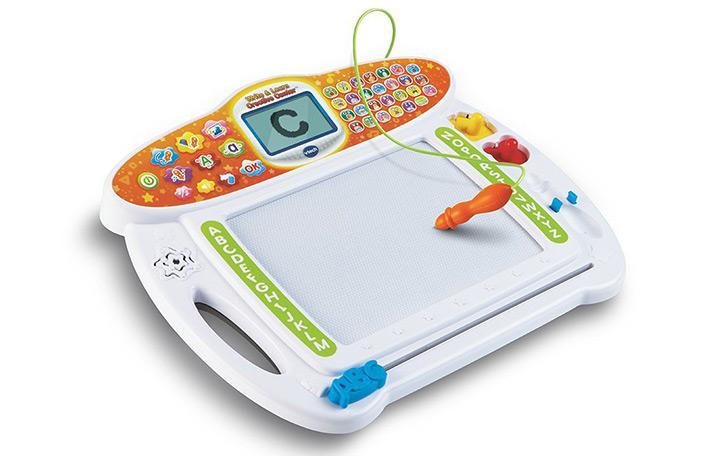 A cool learning tool that your four-year-old boy can use is the Vtech Write and Learn pad that comes with a stylus and stamps. On top of the slate are the letters of the alphabet, which the kid can see and recreate on the writing center.
Why kids love it: There is a tiny screen on top that displays a letter, which the child can see and redraw on the magnetic slate below. There are also progressive lines displayed on the screen to help the child learn how to write a letter correctly, which means fewer mistakes!
What we like about it: In addition to practicing the alphabet, kids can also use the white space on the pad to draw and create designs using the stamps and stencils that come with it. This is yet another tool that can boost their creativity, making it an excellent choice for a gift.
Occasion: Birthday, beginning of a school year, casual gifting
Buy the Write and Learn Creative Center at Amazon now!
[ Read: Educational Toys For Kids ]
3. Gears! Gears! Gears!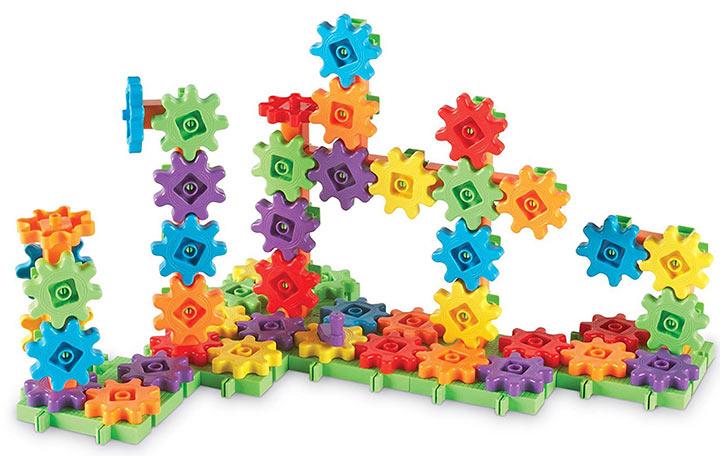 Gears! That is what they are – a set of plastic gears that can be joined to create different structures, machines, figures, and more! The plastic gear building set is a great gift for a boy who likes to build new things, create something unique or funny.
Why kids love it: Kids can spend hours together working on these gears – creating, playing, and recreating things that they have seen or imagined. They can even try and make something out of these gears with their friends or family, which makes it all the more enjoyable.
What we like about it: Gears is a building block set that introduces engineering to kids, in a fun and exciting way. Also, the gears are colorful, which make them appealing toys for little boys.
Occasion: Birthday, casual gifting
Buy Learning Resources Gears from Amazon now!
4. Roller Skates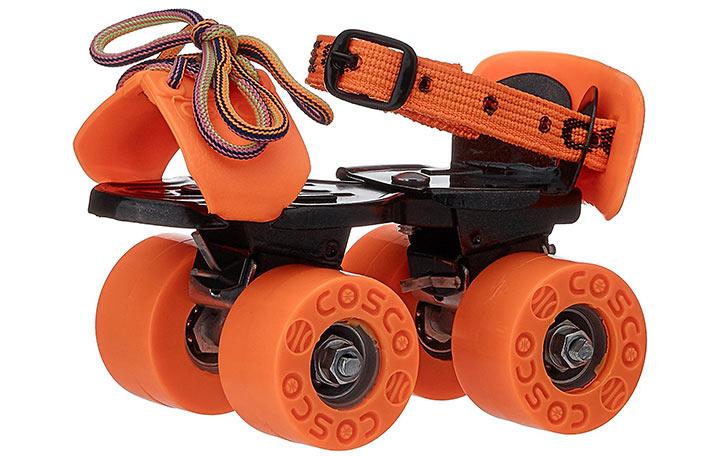 Little boys like to do things that keep them on their feet. Skating is one such activity because it is challenging and allows them to experience speed! Getting the boy a pair of roller skates is also a great idea if you want to introduce the sport to him.
Why kids love it: Skating is fun especially if the boy learns it at school and has friends who indulge in the sport.
What we like about it: Roller skating is about finding that balance and moving, while controlling the wheels with your feet. The sport teaches kids about kinesthetics and control, which they can apply to other activities like biking and maybe even skiing. A word of caution though: watch-out when the kids are practicing and give them safety gears, so they don't hurt themselves.
Occasion: Casual gifting, birthdays
Buy roller skates on Amazon now!
5. Smartivity Explorer Kit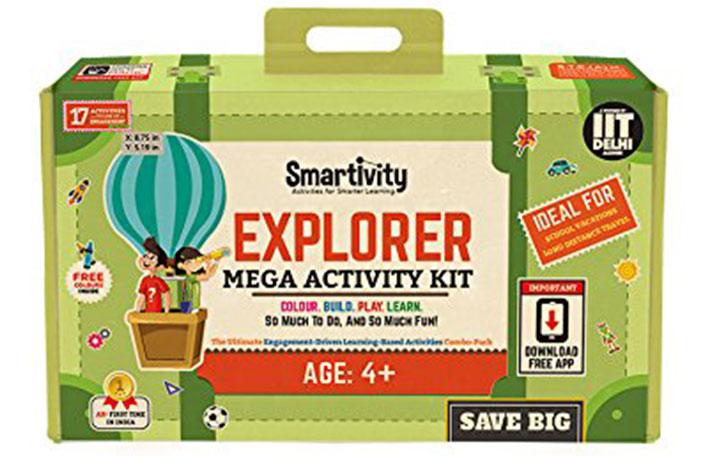 A game designed by the IIT Delhi alumni, Smartivity has 17 unique activities that can engage your child. From coloring to cutting and folding paper craft, the activity kit can keep the child busy for hours during holidays. There is also a Tinkerer Kit that you can buy from the same manufacturer.
Why kids love it: The activity kit is unlike other art or craft sets and comes in an explorer's suitcase-like pack, which makes it interesting. The activity involves creating paper owls that act as bowling pins for the fun bowling game in the pack!
What we like about it: If the kid wants to play owl bowling, he first needs to make an effort to create the owls using the tips in the instruction booklet. That way, the set is encouraging the child to create something and also teaching that hard work pays.
Occasion: Casual gifting, holidays, or birthdays
Buy Smartivity Explorer Kit on Amazon now!
6. Marvel Ultimate Spiderman Web Blaster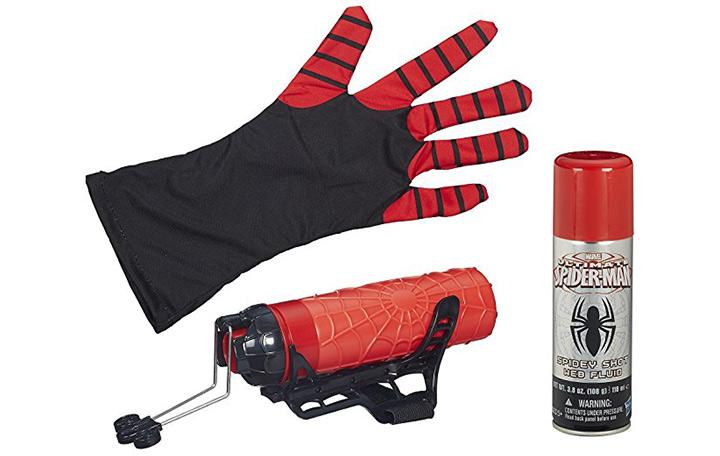 Who doesn't want to tie up the bad guys using spider web? I know I do! The Spiderman Web Blaster by Marvel is a cool toy that boys can use when playing with friends. The blaster streams out a realistic, web-like liquid that the kid can blast using the trigger tied to his wrist – just like Spidey!
Why kids love it: Kids get to act like Spiderman and blast what looks like the web – that is a lot of fun for boys. The gadget allows the boy to make the most of his Spiderman costume if he has one, and be the hero who fights invisible villains.
What we like about it: The blaster easily fits the arm and comes in three colors. The price also varies based on the color of the glove. More importantly, Marvel also offers refill fluid cans for a small price.
Occasion: Birthdays, holidays
Buy the Spiderman Web Blaster on Amazon now!
[ Read: Best Laptop Toys For Kids ]
7. Sprayza Magic Painting Set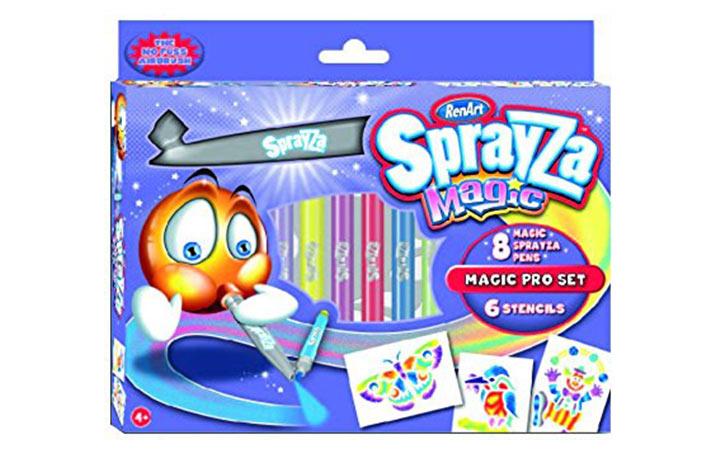 A fun way to paint pictures is by spraying the paint onto the paper! The Sprayza Magic painting set has eight Sprayza brushes or pens and six stencils that the child can use to create art they like.
Why kids love it: Painting has never been easier – kids will love using the Sprayza pens with the Ssprayza. And, painting by blowing with an airbrush is a bit silly, but that's the kind of thing little boys like, isn't it?
What we like about it: Sprayza may be about using an airbrush, but it is also about creating art with or without the stencils. Encourage the child to try and paint something without the stencil, but be sure to give them a large sheet of paper of canvas to protect the walls. The results can be amazing.
Occasion: Holidays, birthdays
Buy Sprayza Magic Painting Set on Amazon now!
[ Read: Tips To Choose Safe Toys For Kids ]
8. Animal Planet Wild Animal Set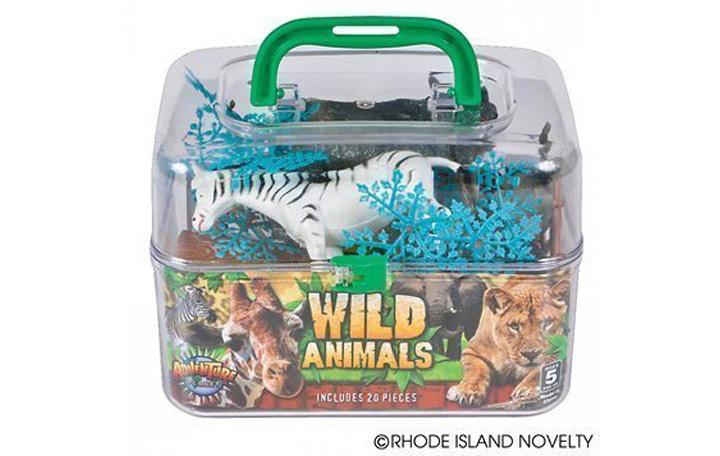 One of the best ways to teach a kid about animals is to let them see the animals for real. But when that is not possible, getting them a tub full of wild animals is a good idea. The Animal Planet Wild Animals Set is a cool gift idea for a four-year-old boy who loves watching Animal Planet or Nat Geo.
Why kids love it: The set has 20 different wild animal figures that the child can play with anywhere and anytime. The set comes in a carry-on case, which makes it easy to carry from one place to another.
What we like about it: The set is educational and also includes a play mat on which the kid can arrange all the animals – segregate based on the type of animals it is, what it eats, or how it behaves! Also, the carry-on case keeps the animal figures safe.
Occasion: Birthdays, casual gifting
Buy the Wild Animals Set on Amazon now!
9. Workbench Playset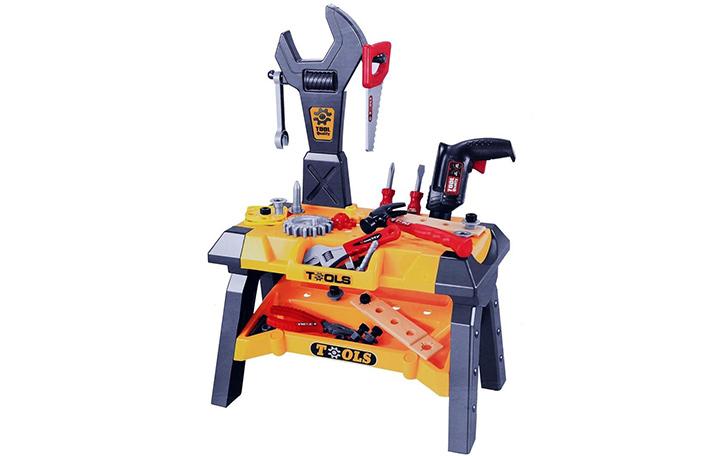 Little boys look up to their fathers or father-figures and want to do everything their old man does. If the kid's father has a tool set, chances are he'll love this Workbench Playset as a gift. The playset is made from high-grade plastic and has 42+ pieces of tools including a hammer, a wrench, nails, nuts, and bolts too.
Why kids love it: Kids are happy to have their own toolset, one that they can actually hold and use! Your little boy gets to play the man who fixes things around the house, a feeling he is sure to enjoy.
What we like about it: The toolkit can help the kid learn about the different tools used around the house and what they are used for too. You can also use this kit to teach him why certain tools are dangerous and why he should keep away from them.
Occasion: Birthday
Price: Rs 1499
Buy the Workbench Play Set on Amazon now!
10. Skywalk Binoculars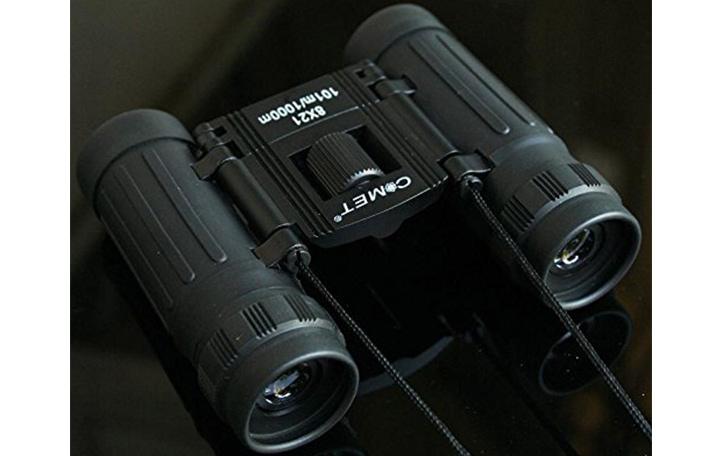 Who wants to be a spy? Little boys do! I know my nephew was excited about getting a pair of binoculars as soon as he learned what they were used for. The fact that he could see something far away from wherever he was using this gadget was an exciting idea.
Why kids love it: Kids can explore new hobbies such as bird watching using this tool. They can also play I-spy with this cool tool and others such as walkie-talkies.
What we like about it: Use of binoculars can encourage the child's observation skills and his concentration as well. Use this to teach him to spot something far off, such as a bird, a plane, or the players in a stadium. You could also use this to get the boy curious about the natural world.
Occasion: Casual gifting, birthdays
Buy the Skywalk compact binoculars on Amazon now!
11. Melissa & Doug Scratch Magic Art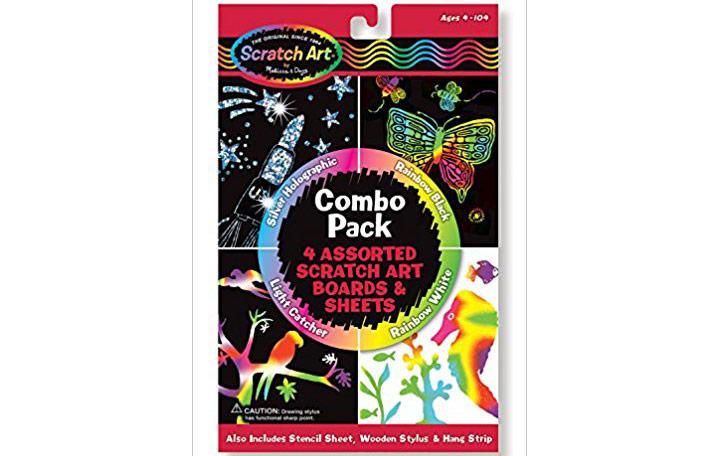 Scratch art? It sounds like something little boys would like. Scratch art is a cool graphic technique that allows you to create colorful designs by scratching the surface of the black stickers with a stylus.
Why kids love it: It is a unique way to create art using stickers in different shapes. It can be challenging and also exciting, for it makes the boy curious about the colors that lie beneath the black surface of the stickers.
What we like about it: A single kit has around 20 different stickers, so a combo of four sets will give you enough stickers to keep the boy busy for the summer. Also, it boosts the child's creativity.
Occasion: Holidays, or to keep the boy busy on a train, flight, or in the car
Buy the Melissa and Doug Scratch Art Combo on Amazon now!
12. Scientific Explorer Infinity Voice Encryptor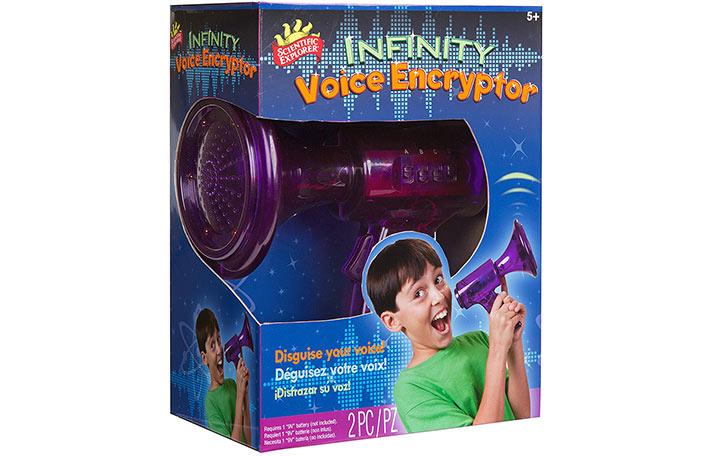 Little boys and funny voices go together. But if you want to protect your kid's vocal chords from damage from all that funny voice changing, get the automatic voice changer and encryptor.
Why kids love it: The kid can speak in his natural voice and still sound differently with this cool gadget. All they need to do is press a button for a specific voice and just have fun!
What we like about it: The voice encryptor is a lot of fun and allows the kid to change voices for different scenarios, and also introduces them to the science of voice modulation and encryption!
Occasion: Birthdays
Buy the voice changer on Amazon now!
[ Read: Musical Instruments For Kids ]
13. Hamleys Bubbling Animals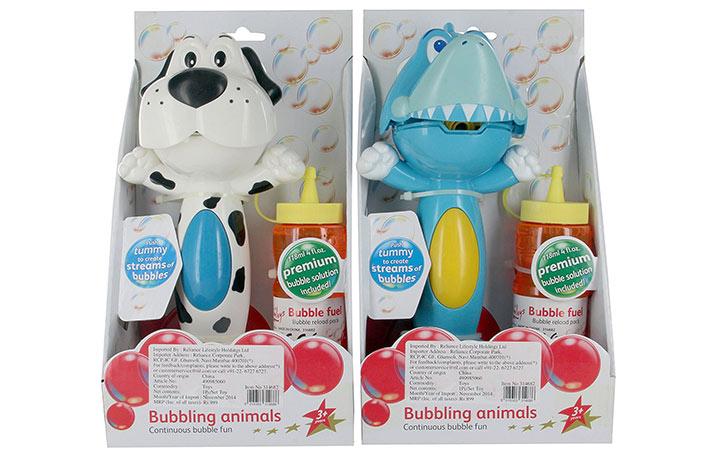 A pack of bubbling animals with bubble liquid makes a great gift for kids of all ages. The Bubbling Animal from Hamleys releases the soapy bubbles from its mouth, which is something a four-year-boy will find amusing!
Why kids love it: Kids love bubbles. There are no two ways about it. Whether they come from a wand, a mermaid's tail, or an animal's mouth, bubbles are pure fun.
What we like about it: The bubble animal is easy to use. Just fill it with water and press the button on its tummy to release the bubbles. The boy doesn't need to blow the bubbles, which is a good thing for it reduces the chances of accidentally swallowing soap water. The products are made of high-quality plastic and can last for years with little care.
Occasion: Casual gifting
Buy the Hamley's Bubbling Animal on Amazon now!
14. Melissa & Doug Tape Activity Book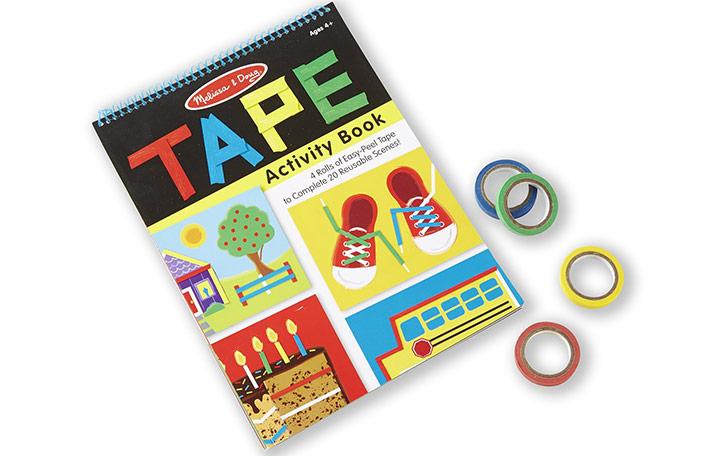 Creativity is the ability to make art from just anything. And the Melissa & Doug Tape Activity Book proves just that. Ideal for four-year-old boys who are still learning to use the kiddie scissors carefully, the activity book teaches the kids how the tape of different colors can be used to create something beautiful.
Why kids love it: It's not about drawing, but about using the colorful sticky tape to create something nice. And the boy gets to use the scissors (although a kid-friendly one), something he wasn't allowed to touch so far! The boy will most certainly like this activity!
What we like about it: All that we teach kids is that tape is used to stick things together. But this activity kit tells them that even something as simple as tape can be used to create art. That makes them wonder, "What other simple or everyday things can we use to make something nice?"
Occasion: Birthdays, summer activity material
Buy the Melissa & Doug Tape Activity Book on Amazon now!
[ Read: Minecraft Toys For Kids ]
15. Play Tent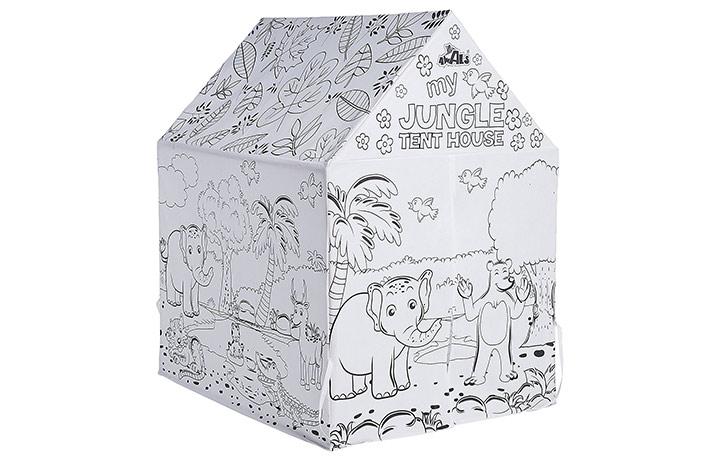 Like a grown man needs his man-cave, a little boy could enjoy his own space once in a while. How do you give a four-year-old his own space while keeping an eye on him? Buy him the Awal's play tent, of course! The tent, made from a semi-transparent polyester material with attractive designs, is a safe place where your kid can sit and play, read, or even sleep.
Why kids love it: The tent creates a separate space for the kids, giving them a sense or "privacy". Even if the boy has his own room, he will love having a tent in inside the room.
What we like about it: The tent is light in weight, easy to set up and fold. It occupies little space and can be installed indoors as well as outdoors. Moreover, the tent is in monochrome, and can be colored anyway the kid wants!
Occasion: Casual gifting, birthday
Buy the Awal's Tent Painting Kit on Amazon now!
You can also try getting a four-year-old boy a play-doh kit, a skateboard, or a paint-by-numbers kit too. If the little boy likes to read, you could get him a couple of books like Where The Wild Things Are by Maurice Sendak or Oh! The Places You Will Go by Dr. Seuss! Whatever you present for a four year old boy, make sure it matches his interest and not just a mindless toy. We guarantee that the kid will be grateful for such a thoughtful gift one day!
What do you think a four-year-old boy would like for a gift? Share your thoughts here.
Recommended Articles
The following two tabs change content below.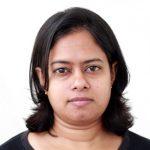 Latest posts by Sagari Gongala (see all)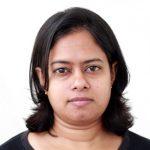 Sagari Gongala
Sagari is a math graduate and studied counseling psychology in postgraduate college, which she uses to understand people better. This skill also helps her write better articles about kids and their behavior. She is meticulous in her research and gives you information that could be the ultimate help you'll need in times of need. An animal lover, vegan, and coffee addict, Sagari puts her mind and soul into whatever she does. During her free time, you'll find her either rescuing a sick/injured animal with a friend, or glued to her couch watching Sons Of Anarchy on Netflix.