By the age of 5, children usually start to demonstrate fine and gross motor skills and articulate feelings more meaningfully. The games that children play and the toys they play with can help contribute to their growth.
Buying or choosing the best gifts for 5-year-old girls is in no way easy because girls of this age may not be easy to impress. But do not worry — MomJunction is here with a list of some of the best gifts for 5 year old girls. These are some of the gifts you may consider.
32 Best Gifts For 5 Year Old Girls In 2021
Gift options for girls are not limited to soft toys or dolls. You can gift them anything that would have their interest.
If you have the notion that construction play sets are only for boys, you are completely wrong. This toy set with magnetic blocks is for girls who enjoy building structures and dream of becoming engineers.
Pros:
Made of non-toxic and durable ABS plastic
Comes with round edges, making it safe for girls
The magnets enable the structures to stay firm, so girls can create any shape of their choice
Comes with an idea booklet
Cons:
The magnetic tiles are too thin
Kids often dream of having unlimited access to their favorite food. And little girls love ice-cream, don't they? Imagine how much fun playing with an ice-cream cart can be for them. They may not be able to eat the ice-cream but can certainly enjoy playing with it.
Pros:
Comes with colorful ice-cream scoops and toppings
Helps build memory and sequencing skills
Helps inculcate a love of cooking
Introduces colors, flavors, and numbers
Develops gross motor skills
Cons:
Audio quality seems poor
Cart may not be firm and sturdy and tends to tip over

Playing with this Unicorn Slime Kit makes your kid imaginative, builds hand-eye coordination and motor skills. The set includes foam balls and glitters as add-ons which can be mixed with slime to provide different visual effects. You can make this non-toxic slime glow in the dark.
Pros
Includes 53 pieces
Comes with a storage container
Attractive bright colors
ASTM-certified slime
Cons
The glue may be a bit dry
Little girls can be extremely particular about every item they wear, including bathrobes. This soft, fashionable, and comfy bathrobe can make a great gift for the fashionable little girl.
Pros:
Available in a variety of colors, designs, and sizes
The premium polyester material used is safe for sensitive skin
Extremely soft on skin
Cons:
Finding the perfect size can be a problem
Rips at the seams too easily
If your daughter shows interest in cooking, you can get her a cooking set of her own. This attractive cooking set comes with cutleries and accessories that little girls love to play with.
Pros:
The chef's hat and pink polka-dotted apron are designed especially for girls
The hat and apron are machine washable
Comes with a cookbook containing easy recipes for kids
Encourages little girls to take an interest in cooking
Cons:
The cutleries may be made of cheap material
Utensils come smaller than those shown in the image
This jewelry box cum music box is one of the prettiest gifts on our list. It is the perfect gift for girls who enjoy dancing and collecting jewelry pieces.
Pros:
Sturdy box made of stainless steel
Girls learn to organize their tiny accessories in this beautiful box
Helps improve memory
The box comes with a unicorn necklace and bracelet
The unicorn rotates to the sweet 'Somewhere over the Rainbow' tune
Cons:
The music box is likely to malfunction easily
The necklace and bracelet break easily
No products Found
Girls love playing with accessories. Some even possess the skill of mixing and matching different things to create a whole new accessory. This bead bouquet toy is most suitable for girls who love to design and decorate.
Pros:
Comes with 220 beads and 8 cords
The set includes a sturdy wooden tray to store beads
Promotes hand-eye coordination, and fine motor and cognitive skills
Keeps kids occupied for long durations
Cons:
Thread frays easily
The wooden box does not come with a lid
If your girl loves to draw or sketch, consider gifting her a set of stencils to hone her drawing skills. This durable set of stencils is easy to use and clean.
Pros:
Made of safe, non-toxic, and BPA-free plastic
Helps ignite little girls' imagination to create anything
The stencils are washable
Includes papers, color pencils, sharpener, and a 3-color pen
Cons:
Some stencils may come bent, making it difficult for use on paper
Certain shapes are too small to use
Your little princess can now design her own wand. This set contains all the accessories required to make a beautiful sparkling wand.
Pros:
Comes with a child-safe, shatter-proof mirror
Helps improve motor skills and promotes creativity
Sturdy and durable
The paint is easily washable
Cons:
Sticking the stones to the wand is not easy
The paintbrush may not be of the best quality
When you are unclear about what to gift a little girl, take the most trusted route and buy her a pretty Barbie. A Barbie doll is one of the most common gifts for little girls, and you can seldom go wrong with it. This career-themed Barbie is a farmer doll who loves looking after her chickens in the farm.
Pros:
The career-themed Barbie promotes the importance of having an ambition
Comes with shelves to place tiny chickens
Shelves contain tiny nests for little chicks
Cons:
Some buyers may not feel satisfied with the quality of the doll
Some geeky little girls may not be fond of playing with toys and be more interested in gathering knowledge. If your pretty little girl loves reading, she might just love this book. It contains colorful pictures and trivia that kids will love to learn.
Pros:
Contains stickers and activities
Filled with interesting mazes, quizzes, and games
Informative and fun to read
Cons:
Stickers may not stick well to the pages
Riding a scooter is always a hit among girls. This scooter comes with a seat in case your little princess feels tired of standing and riding.
Pros:
Comes with a detachable seat so your girl can either sit or scoot on it
The handlebar has four adjustable options to suit the rider
Helps kids develop balance and coordination
Available in a large variety of colors
Cons:
A few buyers have complained about the handles coming off easily
The brakes break off easily
If your artistic girl has a habit of scribbling on the walls, break that habit by giving her these mini notes. Now, you do not have to worry about repainting your walls because your naughty girl has a better platform where she can show off her artistic skills.
Pros:
Includes 125 mini notes and wooden stylus
Useful for creating different patterns
Can be used as gift tags or even post-it notes
Cons:
Lacks variety in terms of background colors
Scratching the black paper can create a mess
Why not gift a really cute and adorable doll to your little one? This cute doll, with her adorable smile and lovely golden locks, can become your girl's best friend.
Pros:
Her silky soft hair can be combed and styled
She wears a cute ladybug-designed dress and shoes
Easy to clean and dress
Cons:
A few buyers found the doll overpriced
Some buyers felt that the doll's hair came off easily
Sometimes, little girls struggle with low confidence. If your daughter faces such an issue, you can help her overcome it by gifting her this book. This coloring book is created for little girls who need motivation and a boost of confidence.
Pros:
Contains drawings on topics such as bravery, beauty, and strength
Includes illustrations of flowers, birds, shapes, stars, and so on
Contains an inspirational message on each page
Cons:
Many buyers felt the book contained less number of pages
If your sweet little doll often insists on wearing your rings, buy her an entire set of these beautiful rings that come with a ring holder.
Pros:
The rings are studded with gems of different colors and shapes
The sizes are adjustable
Made of skin-friendly acrylic and metal
The storage box helps keep rings safely in one place
Cons:
Can become a choking hazard if not handled carefully
Gems tend to fall off easily
This is a real value for money because it is not only a toy but also an accessory. Your girl can create a new necklace every day and wear it too. It is easy to make and easy to wear.
Pros:
Mix and match colorful beads through silicone necklaces
Comes in a plastic carry case for easy storage
Promotes creativity and helps the child understand patterns
Cons:
The ends of the necklace disintegrate too easily
Can become a choking hazard for small kids
Playing cards are unconventional but fun gift choices for a 5-year-old-girl. This looks like a regular deck of cards but is a fun game designed for kids. It can also be played and enjoyed by adults.
Pros:
This multiple-player game teaches kids how to hold and play cards
It helps promote family games
It enhances social interaction skills
Easy to hold for little girls with tiny hands
Cons:
Cards are too thin unlike real playing cards
When you cannot get your girl a real pet, get her a pet-like unicorn that dances and makes sounds like a real animal.
Pros:
The interactive unicorn plays music and dances to it
Its horn lights up in multicolor lights
Its hair can be combed using the custom-made brush
It is fond of eating cupcakes that are included in the package
Cons:
Can be boring for kids since it only dances and makes no other movements
Your cute little unicorn loving daughter can enjoy the company of more unicorns with this unicorn gift set. This three-piece gift set is ideal for girls who love unicorns.
Pros:
Contains a book, soft toy, and head band
The book has rhyming stories
The plush unicorn toy has a luxurious and soft fur
The adjustable head band easily fits little girls
Cons:
The size of the unicorn is rather small
Some packages come with missing components
If your girl shows signs of becoming a fashion designer, you might consider encouraging her to hone her designing skills. This headband craft kit allows your girl to make and wear her own accessories. Little girls can enjoy creating new headbands every day with this craft kit.
Pros:
Comes with 10 satin headbands and lots of different accessories
Accessories include flowers, feathers, butterflies, and ribbons
Easy to hold with small hands
Encourages girls to be creative
Cons:
Younger girls might find it difficult to work with glue
Organizing tiny jewelry pieces can be tough for a little girl. With this beautiful jewelry box, she can learn to keep her precious jewelry in one place. Also, she may enjoy organizing her jewelry because of the pretty ballerina dancing in the box each time it is opened.
Pros:
Attractive design
The ballerina twirls beautifully to 'Swan Lake'
Sturdy build
Cons:
The musical box is made of hard cardboard and not metal or wood
Delicately designed watches do not suit little girls who love cool hi-tech watches. These new cool watches show not just time but a lot more information that can blow your mind.
Pros:
Includes activities, games, a motion sensor, and several other features
Captures pictures and videos
Comes with lithium Ion battery and a micro USB cable
Can easily be adjusted on tiny wrists
Cons:
Lacks durability
Can get spoilt easily
This pogo stick can make an exciting gift for girls who are active and adventurous. It is an interesting way to get your girl active and healthy instead of spending time in front of the TV or on the couch.
Pros:
Created with durable foam, this stick makes a squeaky sound with each jump
Can be used indoors as well as outdoors as the foam does not scratch the floor
Comes with a soft and adjustable grip handle
Helps improve balance, hand–eye coordination, and gross motor skills
Cons:
The loud squeaky sound can be annoying
The handles are not durable and come off easily
For every nature loving girl, there is an awesome binocular that she can take with her to closely observe nature.
Pros:
Binoculars come with rubber eyepieces to protect the eyes
The rubber cover makes it drop-proof
Its non-slip design provides the perfect grip for tiny hands
The lens can be adjusted to suit the user
Available in a variety of attractive colors
Cons:
Some buyers felt that the lenses do not focus correctly and cause blurry vision
The rubber eyepieces may not be durable
Is your girl fascinated by ponies? If yes, she can get one of her own. This is not a regular pony but a beautiful color-changing pony that is a great bathing companion for your girl.
Pros:
The water toy changes color when wet
Comes with a bathrobe, spray bottle, and brush
Helps lure kids to the bath tub
Cons:
Changes color only when dipped in hot water
Which 5-year-old girl does not dream of having a life-sized dollhouse or castle? This royal dollhouse is like no other on this list. This humongous castle style dollhouse comes with lots of rooms and facilities like those of a real mansion.
Pros:
Comes with 5 open-spaced rooms to play and decorate
Includes a glass shoe and pillow to complete the Cinderella story
Easy to assemble with instructions
Cons:
A few buyers found the material fragile
Dolls may not fully fit into bathtubs and beds
If you want a gift that can get your girl interested in nature and outdoor activities, have a look at this outdoor exploration kit. This cool bag comes with all the important tools your daughter would need on her exploration trip.
Pros:
The kit has been created to support STEM learning
Binoculars come with rubber eyepieces to protect the eyes
The lightweight flashlight works on hand-cranked function, eliminating the need for batteries
The magnifying glass helps the child examine plants closely
Cons:
A few buyers felt that the exploration items are not durable
The bag seems to be made of cheap quality material
What do you gift a girl who has a huge collection of Barbies? Simple! A Barbie dream house. And that too not a regular doll house but a smart doll house with audio commands and other features that you find in a real house.
Pros:
The 3-storey house comes with seven bedrooms and lots of accessories
Lights, sounds, and motion at the touch of a button
Includes a convertible swimming pool
Cons:
A few buyers thought the sets were poorly made using cheap materials
Many buyers faced issues with the working of the elevator
Why should you let your little princess sleep in a plain blanket when there is an option of this beautiful mermaid tail blanket? This pretty mermaid tail blanket is simply perfect for a Christmas gift. It can keep your daughter warm over a cold winter night as she reads her favorite book.
Pros:
Available in a variety of colors and sizes
Easy to snuggle in and out
The wool is soft and comfortable
Washable in machine
Cons:
Some buyers were not happy with the quality
The material may have a strong chemical odor
This application-based game can expand your girl's knowledge with tons of interesting information. All she has to do is hold the application camera on the globe to capture the region she wants to know about and the application quickly gives her all the information about that particular region.
Pros:
Compatible with android and iOS devices
Helps build knowledge and develop linguistic and cognitive skills
Good option for family or even school games
Cons:
A few buyers found the application often being down with technical glitches
May contain certain misleading information
Is your cutie patootie a gizmo fanatic? If yes, you might want to get her this android tablet. This tablet is like a regular tablet but designed to suit little kids. Your girl can spend hours learning and acquiring knowledge.
Pros:
Comes with free Disney storybooks and audio books
Has a 16GB internal storage memory, which is expandable up to 128GB
The soft silicone material protects the tablet from drops and slips
Includes a one-year warranty
Cons:
Battery life could be poor
The processor can be extremely slow
The market is replete creative gifts for five-year-old girls. This curated list includes information on some of the best products we had found online for you. Now you will never have to worry about what gift to buy your little girls — you have plenty of options to choose from. Which of the products did you like the most? Do share your choice with us in the comments section below.
Recommended Articles:
The following two tabs change content below.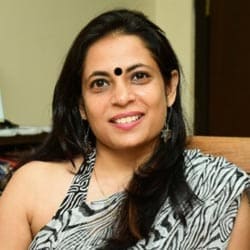 Priti Bose
Priti Bose is a poet, songwriter and blog writer. She did her masters in English, Public Relations and Advertising. Her creative skills and hunger for details make her do in-depth research on the topics she covers. For MomJunction, she writes on product analysis and reviews, especially for kids' products, toys and gifts. Before her association with MomJunction, Priti worked in the...
more