Five-year-old Sara likes to play with makeshift swords, skateboards, and cars. She pretends that her bicycle is her stallion and that she, is a warrior princess. Her best friend Darla, also five, loves her dolls. She enjoys tea parties and is willing to be the homemaker in all pretend games.
Not all five-year-old girls are the same. Keeping that in mind, MomJunction has created a list of 21 best gifts for 5 year old girls.
19 Best Gifts For 5 Year Old Girls To Buy In 2019
You have hundreds of options to choose from when buying a gift and this list of the best gifts for five year old girls contains more than just toys.
1. Little Pretender Kids Karaoke Machine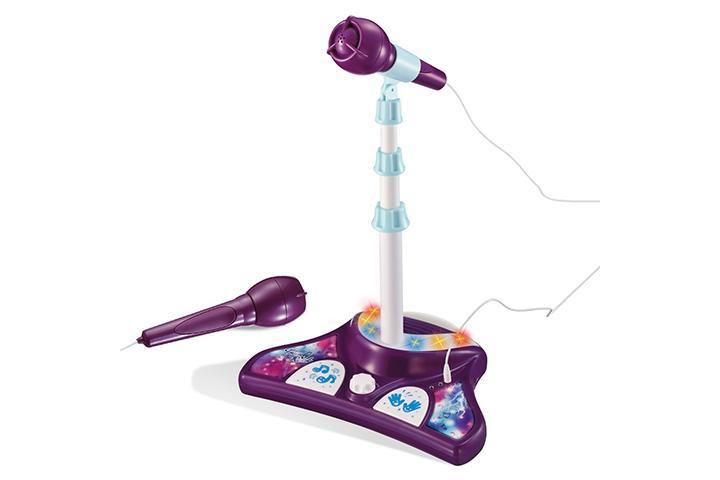 Singing is one of the many things that your five-year-old girl starts to enjoy now. And, this gift encourages her to explore the new found love for music and singing.
Why kids love it: With this karaoke machine, your child will feel like a rock star! The karaoke machine has a base with flashing lights and an extendable stand. It comes with two karaoke microphones, which means your little girl can sing all her favorite songs with you or her friends!
What we like about it: The karaoke machine is child-friendly and can be used for kids aged from three to seven or eight! With two microphones, your children will not be fighting about whose turn it is. They can sing together. Choose from built-in tunes or connect the karaoke machine to your own devices and sing your favorite songs with music.
Occasion: Christmas, birthdays


[ Read: Gifts For Six Year Old Girls ]
2. Amazon Fire Kids Edition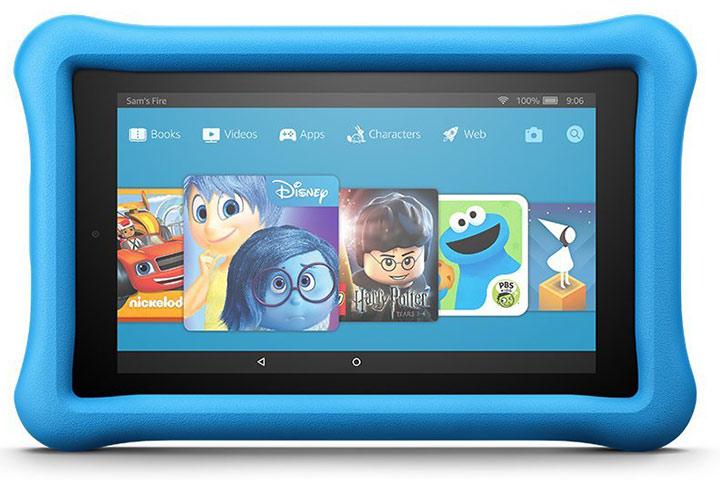 Kids are drawn to gadgets. So why not get them one of their own, one that they can use to learn something useful? We recommend the Amazon Fire for kids.
Why kids love it: Your child can play some games, watch videos, and even practice math. The tablet has a seven-inch screen and comes in an attractive blue color, making it more appealing than your phone or laptop.
What we like about it: The tablet is priced under a hundred dollars and comes with a two-year warranty, no questions asked. The memory is expandable, and you have unlimited access to kid-friendly resources through the Amazon FreeTime subscription.
3. DC Wonder Woman Action Figure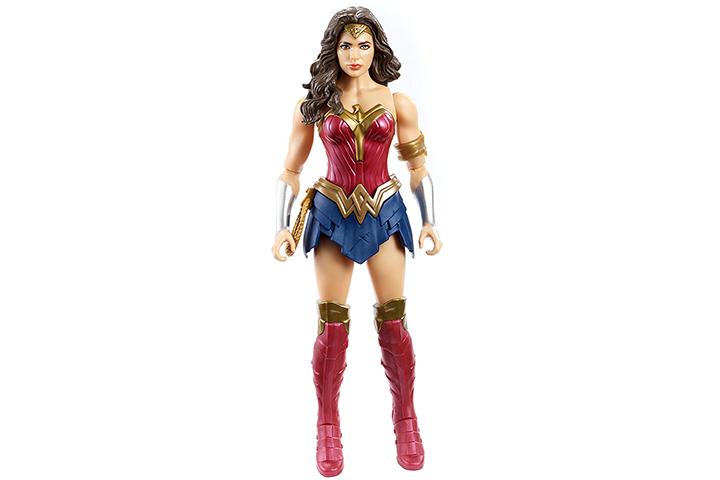 Wonder Woman is a wonderful gift. Not because she is a superhero. But because she has a powerful personality, defined by confidence, knowledge, and strength. If you have told your princess stories of this amazing female superhero, you must get her the Wonder Woman action figure from DC.
Why kids love it: This is for all the little girls who have Wonder Woman as one of their role models. If your girl is in awe of the Amazonian warrior princess, she will love this action figure kit that comes with a sword and the lasso.
What we like about it: DC's Wonder Woman is certainly a powerful role model that can inspire and encourage the child to grow into a strong, independent, and intelligent woman. The figure has swiveling hands and legs, allowing the child to create the classic poses with the toy.
Occasion: Birthday, Christmas, casual-gifting


4. Melissa & Doug Wooden Stringing Beads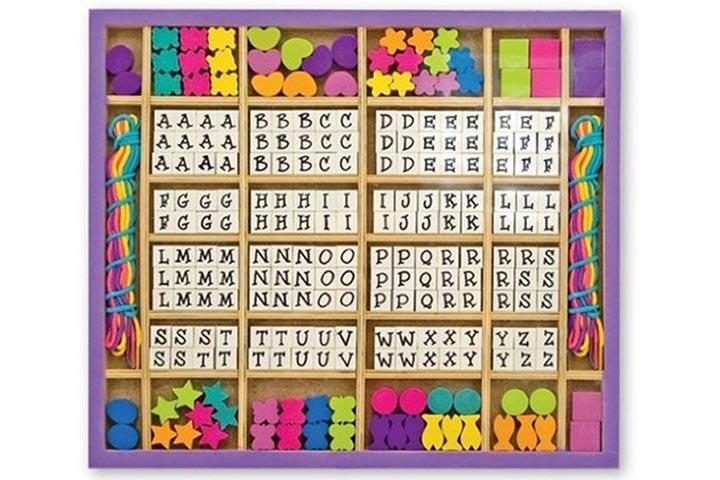 The Melissa & Doug Wooden Stringing Beads kit is an excellent tool to boost the little girl's creativity. From bracelets to necklaces, you can make a variety of accessories with this kit.
Why kids love it: A lot of girls like jewelry and if yours does too, she'll love doing little projects with the Wooden Stringing Beads. They can create bracelets spelling out their name or only use colorful beads to make bright and peppy necklaces for their tea parties.
What we like about it: Besides beads shaped like a fish, star, circle, heart, and a butterfly among others, the kit also contains lettered beads that can be used to teach spellings to the kid.
Occasion: Christmas or holiday gifting


5. The Secret Life of Pets – Best Friend Max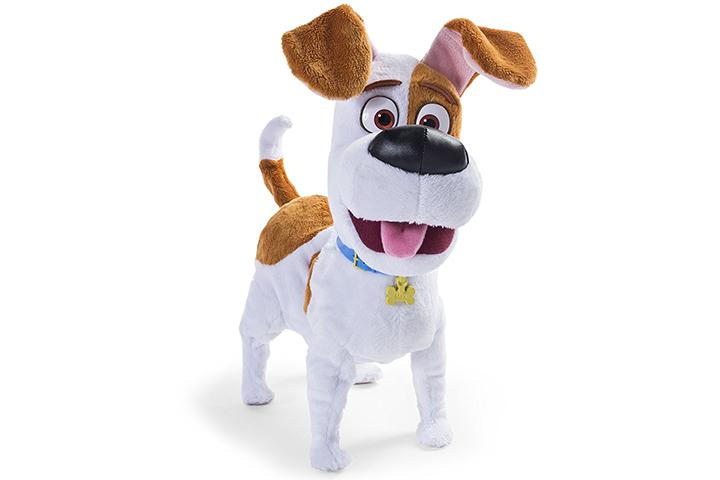 Does your little girl like dogs? Get her the Best Friend Max dog toy before getting her a real dog to see how her temperament with animals is. Also, the Secret Life of Pets toy is fun and acts like a real dog!
Why kids love it: Max is the adorable little dog you see in the movie, The Secret Life of Pets. The toy comes with a retractable leash and has two modes of play. Max wags his tail and also talks, and can walk without a leash as well. In short, this is a top gift for a five-year-old girl who wants a dog of her own.
What we like about it: The dog toy is interactive and easy to operate. The kid can practice taking the dog for a walk, feeding it (not literally), and taking care of Best Friend Max
Occasion: Birthday, casual-gifting


6. Goodnight Stories for the Rebel Girls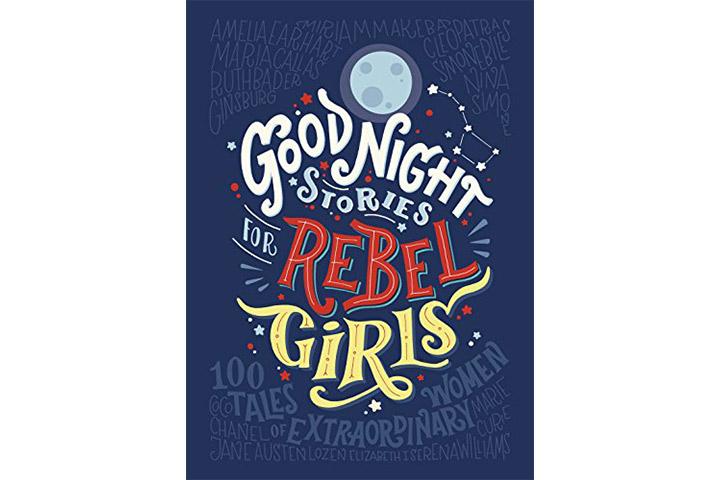 Do you know a five-year-old who would rather be the cop or the hero than the helpless princess? Does she have a strong, independent mind of her own? Then this is the perfect gift for her.
Why kids love it: The book is filled with stories where the hero is a woman. With illustrations by artists from around the world, the book has stories of one hundred amazing women who went against the norm and changed the ways of the world around them.
What we like about it: This is perhaps one of the best gifts you can give a little girl to grow into a strong, passionate, and confident person. The stories are not fairy tales. They are about real women, women who changed the world for women for better.
Occasion: Casual-gifting, birthdays or Christmas


7. Schwinn Girl's Jasmine 16-Inch Bicycle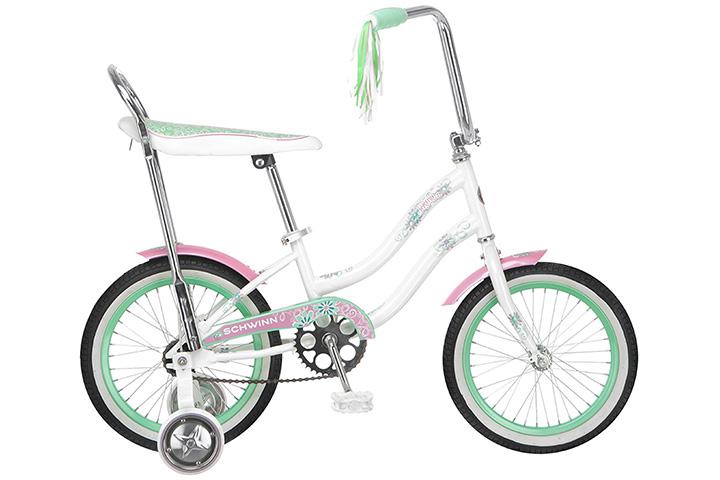 Growing kids need to play outdoors and indulge in physical activity regularly. And the best way to ensure that is to get them a bicycle.
Why kids love it: The bike has a unique design and comes with a comfortable banana polo seating option. The pink colored bike can be fitted with training wheels, making it easier for the child to learn cycling during the growing years.
What we like about it: The design is unlike the newer bikes you see these days. The polo seat and the high rise handlebar ensure that the child sits comfortably and with her back straight when she is riding.
8. Doodle World Map Pillowcase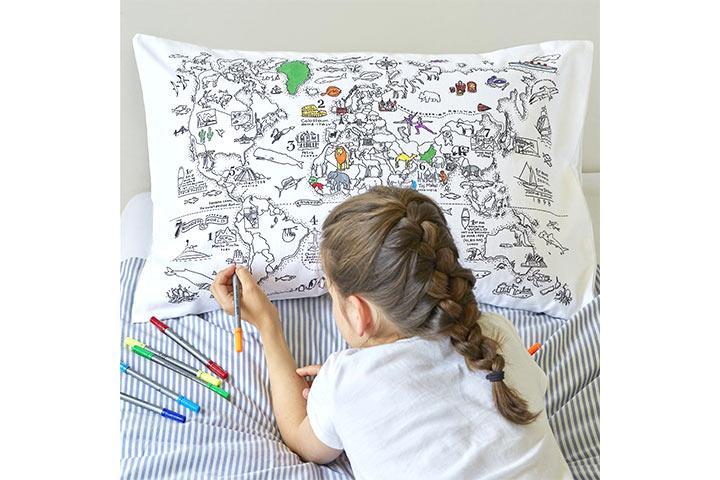 Doodling is one of the favorite pastimes of my niece. If your five-year-old also loves doodling, sketching, or just coloring, then the Doodle World Map pillowcase is a great gifting option.
Why kids love it: Your girl gets to use sketch pens to color her pillowcase and not get yelled at by you! What more could the kid want? The fabric colors can be washed, which means she can color them as many times as she wants.
What we like about it: The pillow case gives her an idea of the geography of the world. Also, there are interesting facts about the world scattered on the map, feeding useful bits of information to the kid in an interesting way.
Occasion: Casual-gifting, Christmas


9. Skoolzy Wheels Straws and Connector Toy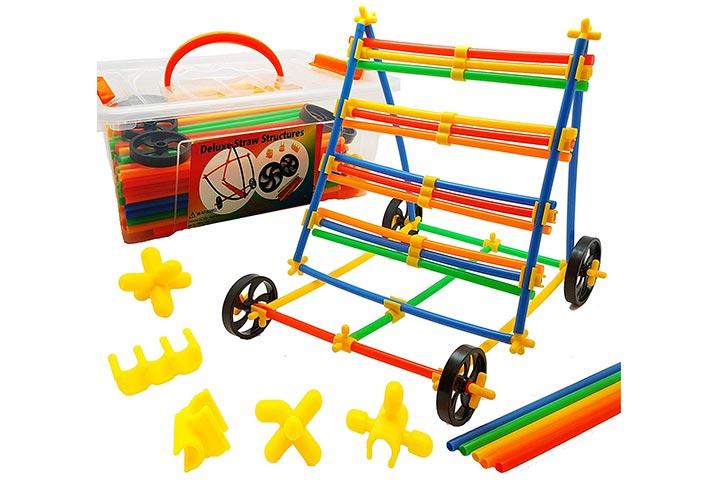 A creative activity kit suitable for kids aged five and above; the straw and connectors encourage the child to make several models by joining the straws together.
Why kids love it: Kids get to try create models of everyday objects like a house and cars. They can also create large structures like a rocket since there are adequate pieces of straws in the box to make large items.
What we like about it: This is an interesting way of introducing shapes and objects to the child. There are 400 pieces of straws and connectors in the box, which means there is going to be no dearth of material for the child to unleash their imagination.
10. Sturdy Birdy by Fat Brain Toys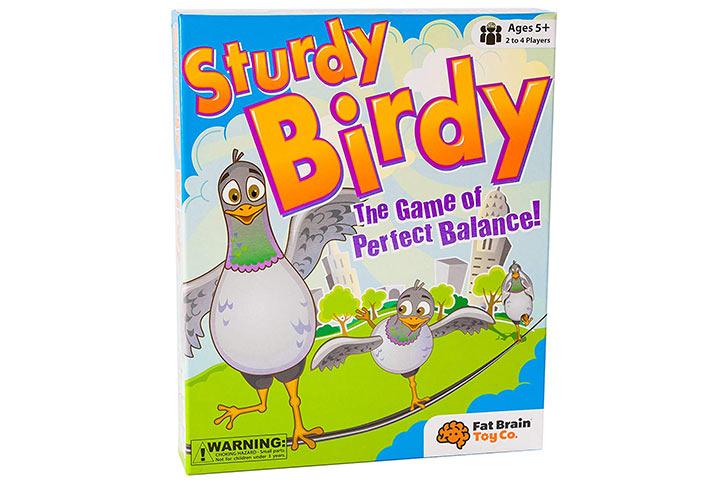 One of the developmental milestones of a five-year-old girl is to stand on one foot and balance (1). Considering that, we think that the Sturdy Birdy by Fat Brain Toys makes an excellent gift for a little girl turning five.
Why kids love it: Standing on one foot and trying not to fall is challenging but fun too, when you need to make different poses. The game is played by two or more kids and is sure to bring out giggles and laughter into the room.
What we like about it: Sturdy Birdy teaches the child to practice or learn new tricks of balancing the body and an object. The game improves the child's ability to balance, coordination to better control her body, and encourage creative problem-solving.
11. Learning Resources Time Tracker Mini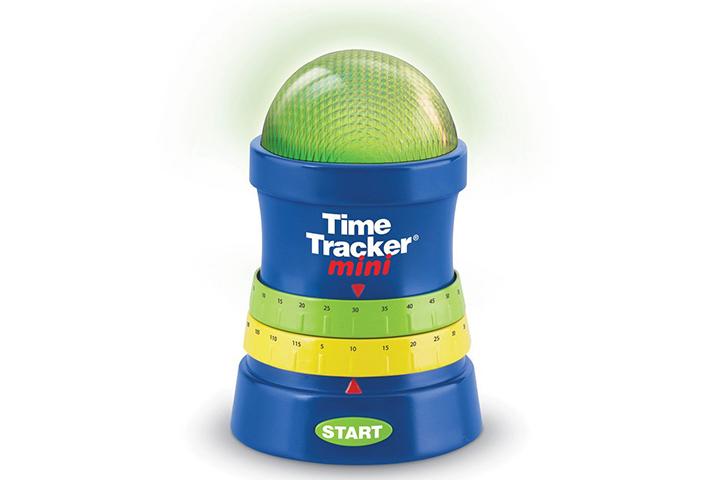 At five, your girl may already be using words such as 'hours', 'minutes', and 'seconds'. But she may not necessarily understand how long a minute or an hour is, although research shows that kids get the gist of time by the time they are four (2). The Time Tracker by Learning Resources, therefore, is an excellent gift for a five-year-old girl.
Why kids love it: When you tell a child that you need her downstairs in five minutes, she doesn't have a measure of time. With the Time Tracker, she will know when the five minutes are over and how long she has to finish the task or begin it.
What we like about it: The Time Tracker will teach the child about time or how long a specific duration is. It also helps the child become disciplined and do things within a specified period.
12. Dado Squares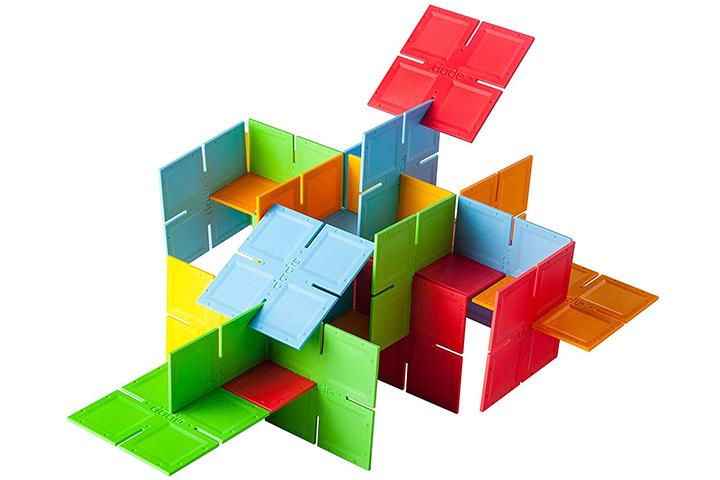 Dado squares are three-inch interlocking flattened squares that your child can use to build towers, buildings, and more. A fine alternative to the expensive LEGO building blocks, Dado Squares are educative and engaging as well.
Why kids love it: Building blocks engage the mind and keep the child busy. So when there is no one to play with or nothing to do, your little girl will be happy to create her own world using these squares. Also, building structures using these squares is very easy.
What we like about it: The building block set is made of food grade plastic and improves a child's visual and spatial intelligence by encouraging them to explore architectural ideas. The toy also introduces the child to concepts such as proportion, structure, balance, shapes, and more.
Occasion: Birthday, classroom toy


13. OTO Ice Cream Truck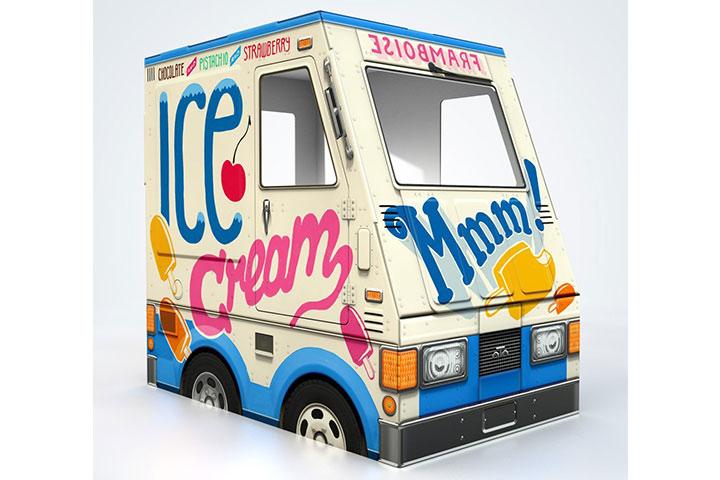 An ice cream truck? For a five-year-old? You think we must be kidding, but we are not! The OTO Ice Cream Truck is actually a playhouse that your little girl can spend time in.
Why kids love it: We all love our own little space. The OTO Ice Cream Truck is going to be a place where she can do whatever she wants – play, eat, or read! And, of course, she can host ice cream parties in this cool-looking playhouse.
What we like about it: The playhouse is made from non-toxic cardboard material to form a sturdy structure. The ice cream truck can be set up quickly in your backyard or any part of the house. A playhouse can be a unique and efficient way to teach the child about personal space and privacy.
14. Draw and Write Journal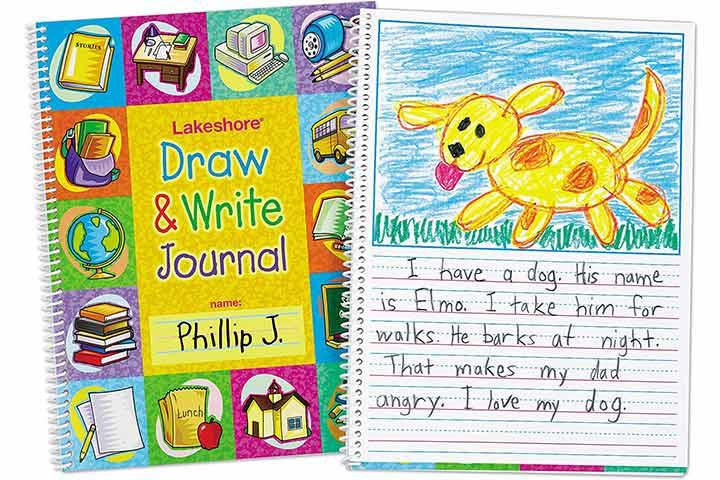 Your five-year-old may have started to learn how to write. A serious journal might be a bit too much for her, but a draw and write journal could be fun. It can also encourage the child to write more and get creative with language.
Why kids love it: Does your child try to scribble something on whatever paper she can find? Then she will love having her own journal.
What we like about it: A journal encourages the child to write and teaches her to express her feelings and ideas freely.
15. Play Panda Magnetic Puzzles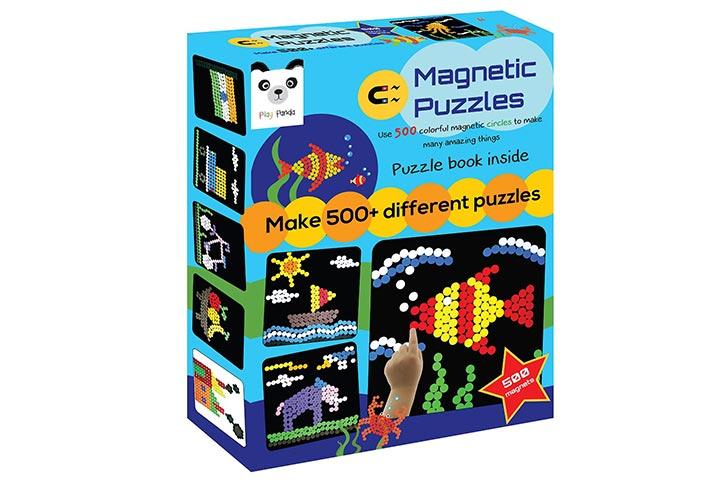 Magnets are fun to play with. They also teach us a bit about magnetic poles, and that opposite poles attract!
Why kids love it: If your kid enjoys playing with fridge magnets, she will love getting 500, differently colored magnets as a gift! There are several designs that the child can replicate from the puzzle book that comes with this.
What we like about it: Magnetic puzzles are fun to play with and also boost the child's creativity. Your girl can see and create or imagine and create. The choice is hers.
Note that some of the magnets may be small and act as choking hazards, so parental supervision is recommended for this product.
16. LaScoota 2-in-1 Kick Scooter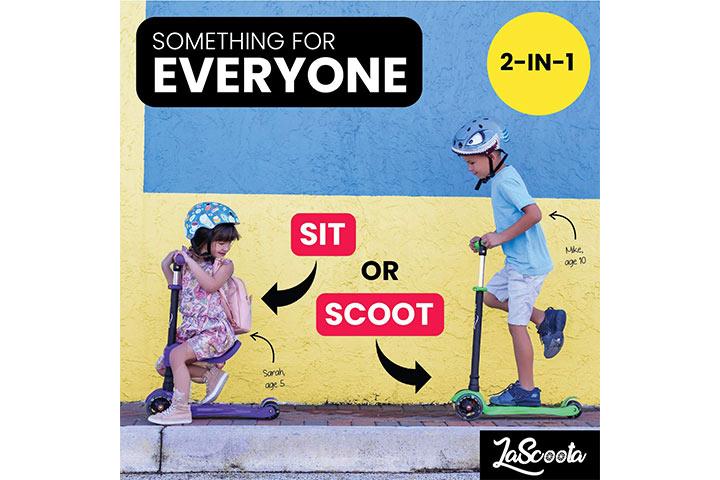 If your little girl has a bicycle, then you can get her a self-propelled scooter, which can be used inside the house too. The LaScoota scooter has two riding modes – seated and standing.
Why kids love it: The scooter has a unique design and comes in an attractive pink. It is easy for a child to use the scooter and if they get tired of standing, they can sit on it too. The seat is detachable in case your little one enjoys scooting the conventional way – while standing.
What we like about it: The scooter features an adjustable handlebar that can be increased in height. It means you do not have to worry about the handles going shorter when your daughter has a growth spurt. Also, the brake at the rear wheel can be engaged using a foot lever.
17. Little Gardener Tool Set With Garden Tools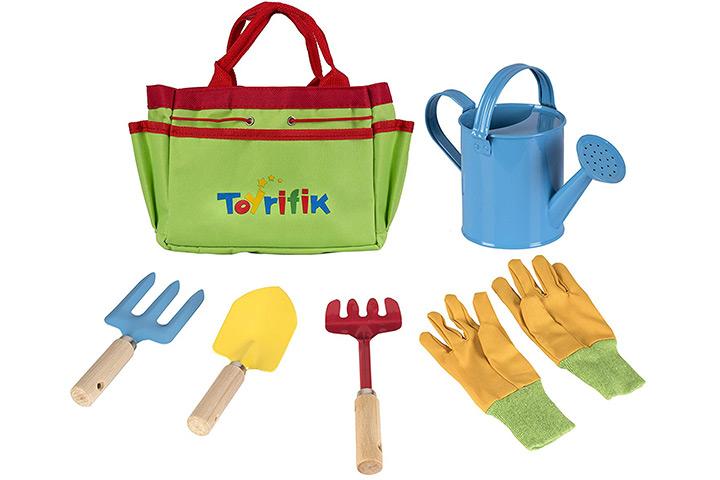 If you don't mind your child getting muddy, you can consider the Little Gardener Tools set.
Why kids love it: Playing in the mud and planting life, which they can see grow every day can be an exciting for a kid.
What we like about it: The simple kit teaches the child how to plant something and help it grow, in quick and easy steps. All the tools are functional, which makes it an ideal tool to introduce the child to nature.
18. Cute Cartoon Puppy Pen Bag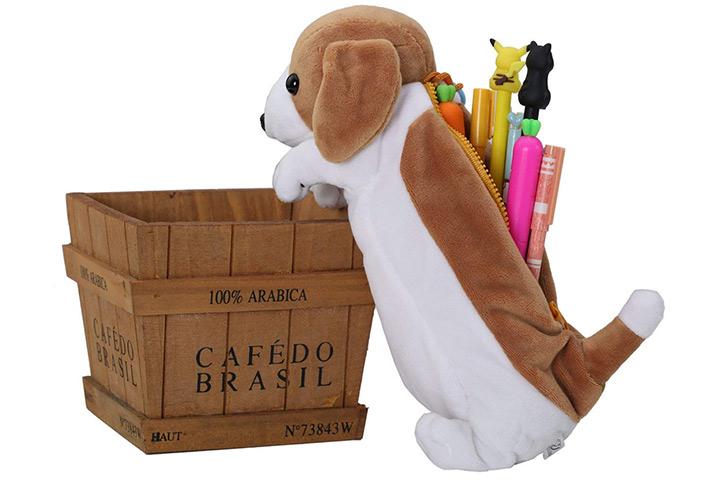 The Cartoon Puppy Pen Bag can be a gifting option for a kid that you are not well acquainted with because you can be sure she will like it.
Why kids love it: When your child cannot take her favorite toy to school, give her this cute, puppy pencil bag. The bag keeps her pens and pencils in place and doubles up as a soft toy.
What we like about it: The cute design is a great buy for parents. You can get this as a casual gift for your children or consider it as a return gift for birthday parties.
Occasion: Casual gifting
19. Seedling Disney's The Little Mermaid Design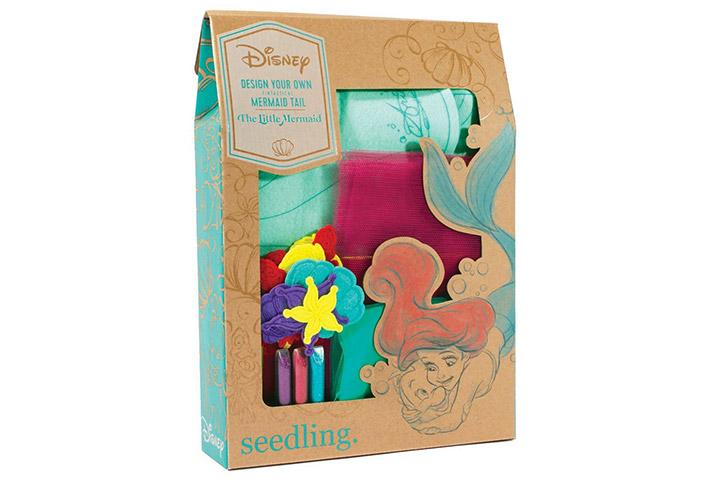 How about getting your child her own mermaid tail, one that she can design herself? If you think it is a good idea, consider Disney's The Little Mermaid Design.
Why kids love it: Little girls who have heard the story of the Little Mermaid are fascinated by these mythical creatures. If you know a five-year-old girl who likes mermaids or pretends to be one, then she will love this gift.
What we like about it: The mermaid tail is more than just that. It is a creative art project that lets your child design the mermaid tail by sketching it, adding beads, etc.
Occasion: Birthday, Christmas, school play
Disclaimer: MomJunction may earn a commission when products are purchased through affiliate links given in the article. However, this partnership does not influence the editorial content featuring in our list.
You could also give her a book, such as the Spaghetti In Hot Dog Bun or a board game such as the Sure Swamp or an educational toy such as a toy microscope or Jumping Into Electricity. But keep in mind the child's unique tastes and interests before rushing to buy her something.
If you do not know the child so well, buy her something safe such as the puppy pen bag or a magnetic puzzle game. Whatever you buy, remember that you do not have to spend a lot of money to make a little girl happy.
All you need to do is get her the perfect gift.
What's your idea of the best gift for a five-year-old girl? Tell us about it here.
Recommended Articles:
Comments are moderated by MomJunction editorial team to remove any personal, abusive, promotional, provocative or irrelevant observations. We may also remove the hyperlinks within comments.
The following two tabs change content below.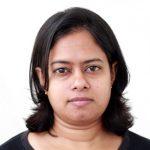 Latest posts by Sagari Gongala (see all)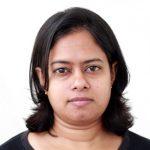 Sagari Gongala
Sagari is a math graduate and studied counseling psychology in postgraduate college, which she uses to understand people better. This skill also helps her write better articles about kids and their behavior. She is meticulous in her research and gives you information that could be the ultimate help you'll need in times of need. An animal lover, vegan, and coffee addict, Sagari puts her mind and soul into whatever she does. During her free time, you'll find her either rescuing a sick/injured animal with a friend, or glued to her couch watching Sons Of Anarchy on Netflix.