At the age of six, little boys are stronger, smarter, friendlier, and more independent. They want the approval of their friends and enjoy teamwork. At the same time, they start doing things independently too, without any help from parents. Another interesting fact is that six-year-olds think about the future, although their plans are restricted to near future, such as the coming weekend or holidays.
When you know this, getting top gifts for six-year-old boys can be like a cake walk! And, MomJunction has compiled a list of 21 unique gifting ideas.
Smart Gifting Ideas For A Six-year-old Boy
You could buy the gifts listed here, or think of similar options that your unique six-year-old kid might like.
1. Asmodee Dobble
A game of observation and speed, Asmodee Dobble engages all the participants.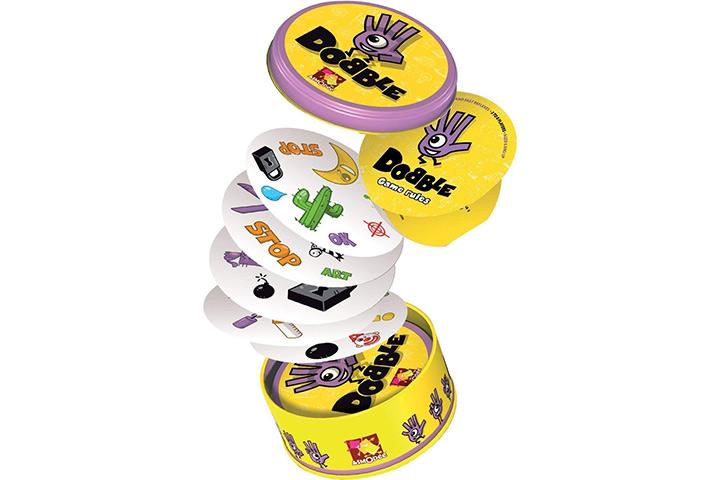 Why kids love it: Dobble can be played by at least two people and a maximum of eight. The more players, the merrier it is for children. What makes it better is that the entire family can play it!
What we like about it: This game encourages the child to focus, observe, and respond quickly. The game also lasts no longer than 15 minutes, which is ideal considering a six-year-old boy's attention span.
Occasion: Christmas, birthday
Buy the Asmodee Dobble card game now.
[ Read: Best Toys For 5, 6 And 7 Year Old Boys ]
2. Remote Control Tank Building Kit
The RC Tank Building Kit is the perfect present for six-year-old boy who likes assembling toys.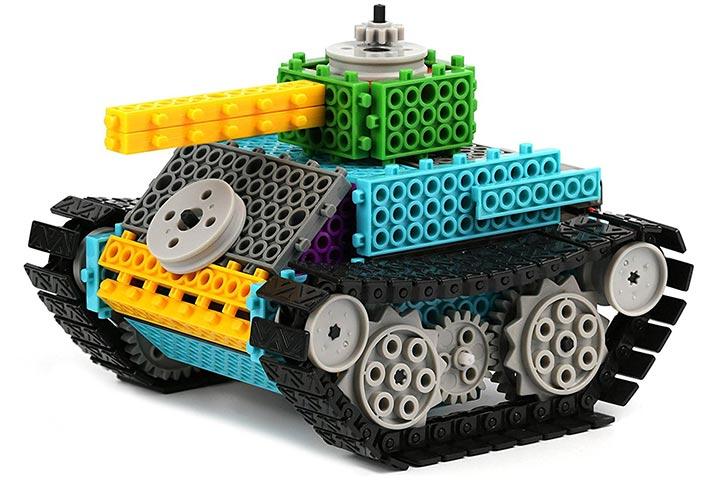 Why kids love it: Kids experience a sense of accomplishment when they can create something from scratch. And here, not only can kids create a tank, but they can also control it using a remote.
What we like about it: Building a tank, even if it is with toy building blocks, takes time and patience. Besides teaching the child to be patient, this toy also encourages creativity, improves patience and cognitive skills.
Occasion: Birthday, Christmas
Buy the RC Tank Building Kit by Packgout now.
3. Diggin Active Dodge Tag
Active Dodge Tag is similar to dodge ball and a fun outdoor game that encourages active physical play.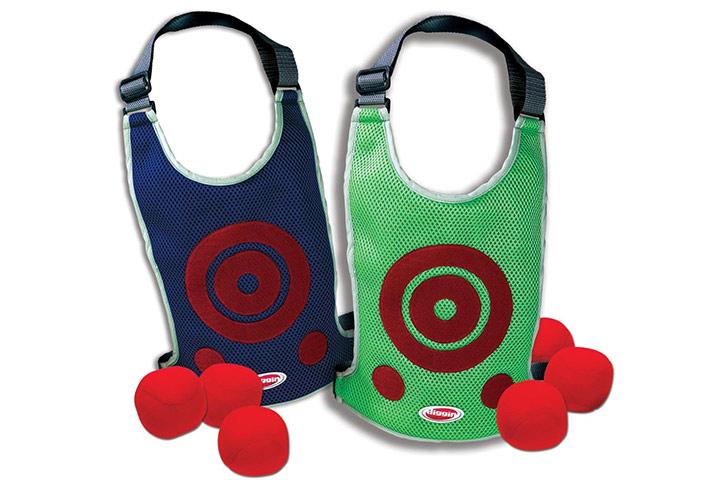 Why kids love it: Dodge Tag is a fun group game that is played outdoors. Players have to throw soft balls at the target which is the other team's players, in a non-violent way, to score points. Now, isn't that the kind of game that boys would like to play?
What we like about it: Six-year-old kids have a lot of energy, which makes Dodge Tag the perfect toy for them. The game is safe and also improves hand-eye coordination and timing. The best part is that it can get them away from computer games!
Occasion: Casual gifting, birthday
Buy Diggin Active Dodge Tag now.
4. Scientific Explorer Magic Science Kit
The world of magic is a fascinating one, especially for a six-year-old boy. If your little one is in awe of magic and wants to know how they do it, the Scientific Explorer Magic Science Kit is a gift he will appreciate.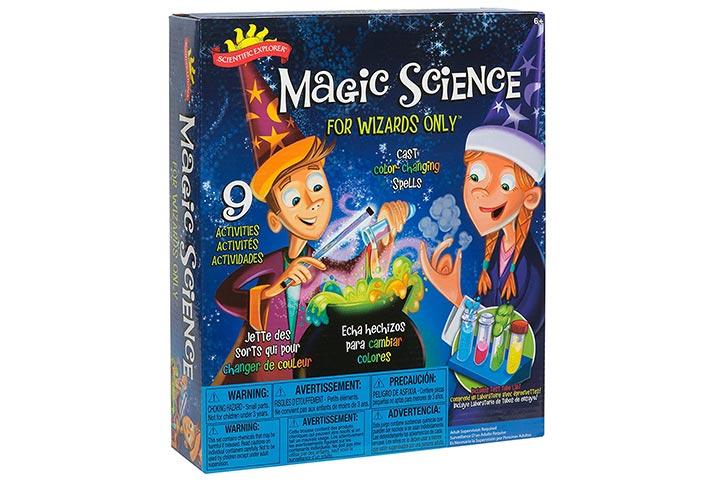 Why kids love it: It is an educational kit that teaches kids about the science behind the magic. And that means your child can try those tricks too, exactly as a magician would!
What we like about it: This is an actual science kit with chemicals, test tubes, measuring cups, and an activity guide that teaches kids how to do magic tricks like a real magician.
Occasion: Casual gifting, Christmas
Buy the Scientific Explorer Magic Science Kit now.
[ Read: Ben 10 Toys For Kids ]
5. Funskool Guess Who
Guess Who is similar to Twenty Questions, except here, the players have to guess from a list of characters on the board. The good thing is that it puts the gray cells to work!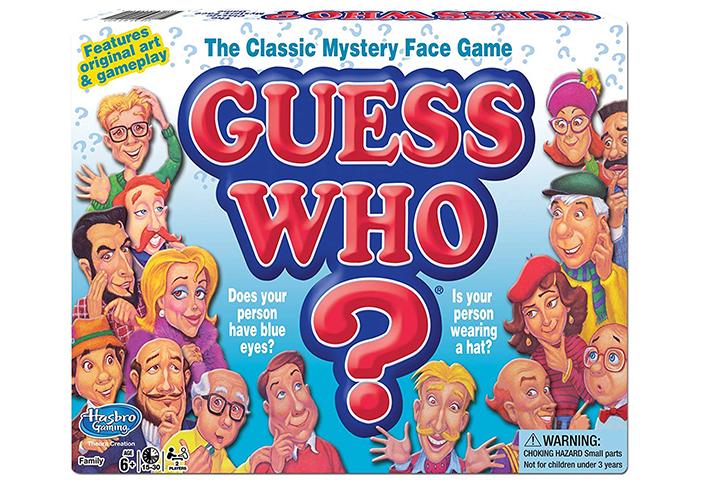 Why kids love it: Guess Who is a mystery guessing game that keeps kids at the edge of the seat. Children are inquisitive in general, and this game engages their curiosity to deduce the right answer.
What we like about it: The game works on the principles of elimination, a skill that the child will develop with this game. Identification of faces and analytical reasoning are two skills that kids can learn with this one.
Occasion: Christmas, casual gifting
Buy Guess Who game by Funskool now.
6. Pie In The Face Board Game
'Messy' and little boys are synonymous, almost as boys love making a mess! Hence, the Pie In the Face board game is one our gift choices for a six-year-old boy.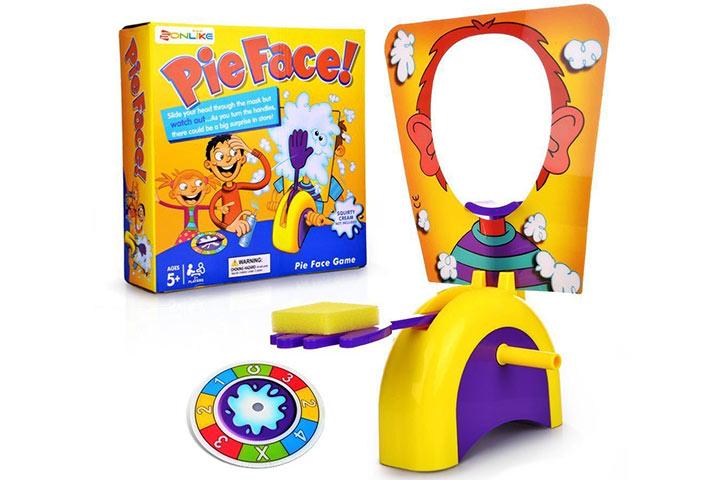 Why kids love it: Pie In The Face makes 'mess' acceptable! Your child gets to splat shipped cream pie on the other players' faces without worrying about being reprimanded. What more can a little boy want?
What we like about it: It is a game of chance where the players have to spin a handle and hope that they don't get splashed with a pie. The game is easy to play and can be played with whipped cream, or other pies, shaving cream, or just a wet sponge.
Occasion: Casual, family gaming
Buy the Pie In The Face game now.
7. Shifu Cosmos – 20 3D Objects
An educational toy about space and the universe, the Shifu Cosmos 3D Models is interactive and combines mobile and physical play.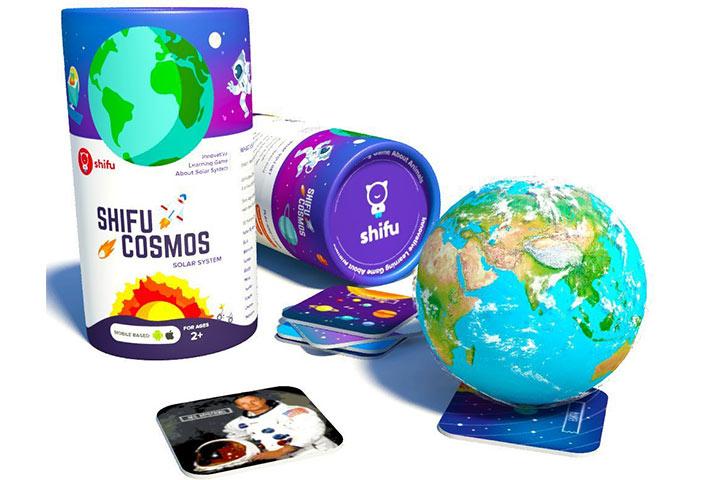 Why kids love it: This is a cool gift for boys who love science and are fascinated by the outer space and everything about it. The game allows the child to access the iPad or Android app, which makes this interactive game all the more fun.
What we like about it: This educational game teaches kids about the cosmos, astronomical phenomena, important space missions, and well-known personalities in the field. The game also encourages imagination, creativity, and self-learning.
Occasion: Casual, Christmas
8. ZOOB Creepy Glow Creatures
Your boy may get scared looking at creepy-crawlies such as spiders, lizards, and frogs, but he might just love playing with them, especially if they glow in the dark.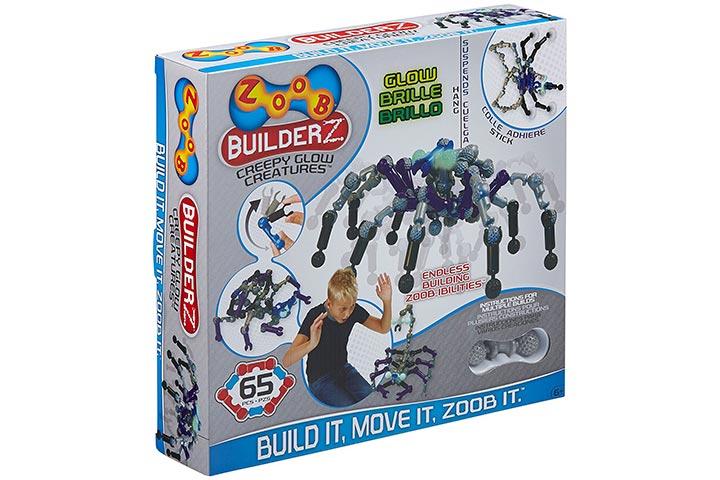 Why kids love it: Kids can make any creepy creature they want with this kit and hang them on the wall, the door, or just lay them on the table. All that they need to do is fix the ZOOB together to create the body of the creature with limbs that can be rotated.
What we like about it: A refreshing change from the LEGO blocks, ZOOB Creepy Glow creatures is a build-it-yourself toy that can engage the child for hours together.
Occasion: Birthday, casual gifting
Buy the ZOOB Creepy Glow Creatures now.
[ Read: Educational Toys For Kids ]
9. DC Comics Batman Superman Reversible Cape
If your child likes to pretend play, where he is the superhero fighting villains and saving people, he needs a cape.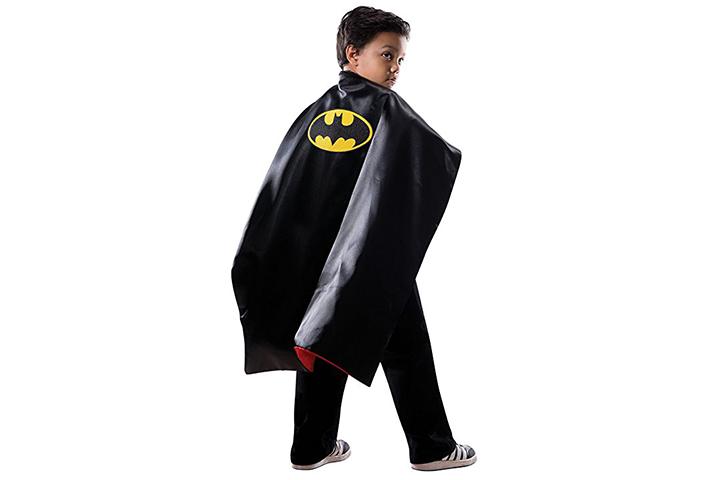 Why kids love it: The child can be Batman or Superman, which makes it a great accessory for role or pretend-plays. The lightweight cape is made of satin and can be carried off easily, for as long as the child wants.
What we like about it: It is a simple accessory that can encourage the child's imagination and narrative abilities. Also, you get two superheroes with one cape.
Occasion: Birthday, casual gifting
Buy the Batman and Superman Reversible Cape now.
10. MousePotato Electronic Piggy Bank
Want to teach your kid about saving money for something? Get him this cute, electronic piggy bank by MousePotato.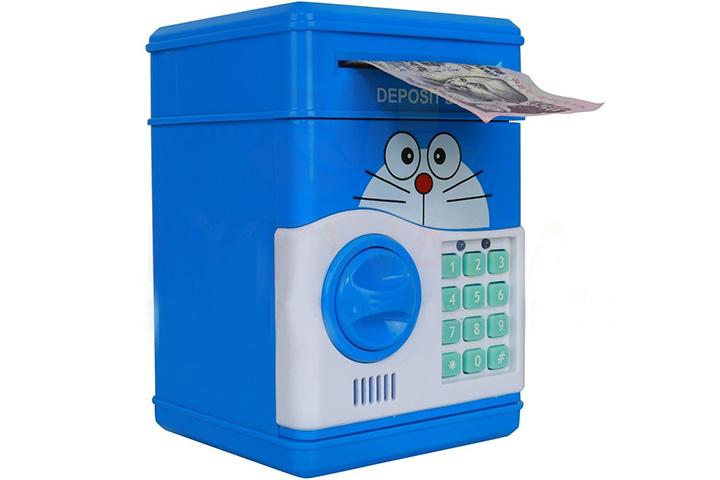 Why kids love it: The colorful kiddy bank looks all sophisticated with a keypad and a dial to open the door. The box can safeguard coins and big notes as well, which means your kid can keep away his gift money or pocket money safe, until he needs it!
What we like about it: The box has an open slot on the top for coins and a larger opening to the side to slide in currency notes. The money cannot be taken out without the password, which means your child will only be able to put in money and not take it without your knowledge.
Occasion: Birthday, Christmas
11. Too Many Monkeys
How many monkeys is too many? Well, find out with this crazy card game that you can play with your six-year-old son, nephew, or grandson.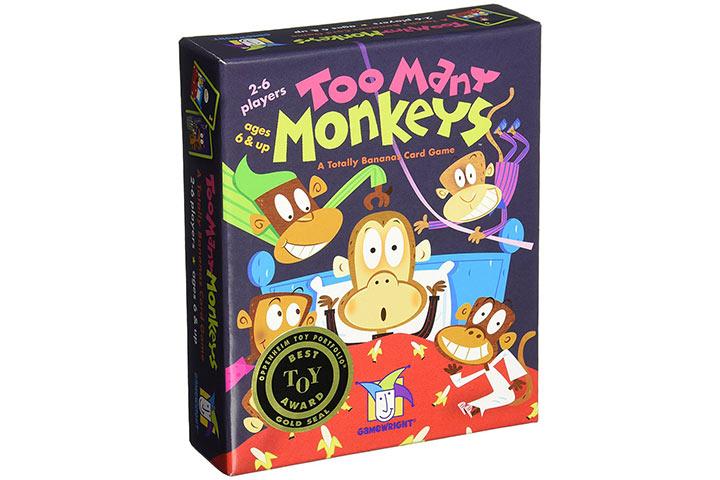 Why kids love it: Too Many Monkeys is a card game with Primo, the monkey, as the protagonist. This game will give your six-year-old boy a purpose for 15 minutes!
What we like about it: The game teaches simple card drafting according to the order of numbers. It also encourages adherence to rules and competitive spirit.
Occasion: Casual gifting, Christmas
Buy Too Many Monkeys card game now.
12. Plant Pizza Garden Kit
How about giving your little boy a little power to make small, positive changes to the environment? The Pizza Plant Garden Kit is a good place to start.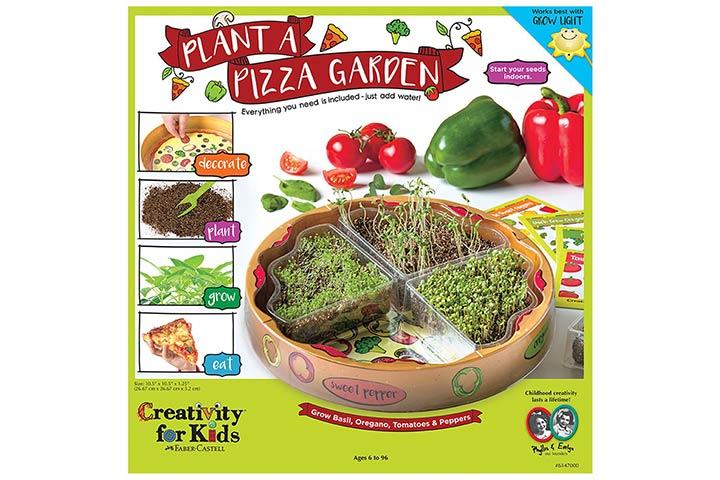 Why kids love it: When you give the child a plant to care for, you give him responsibility and show that you trust him. Also, it is fun to grow tiny little plants in a mini garden shaped like a pizza, isn't it?
What we like about: This is one of the best toys you can give the child to introduce him to environmental conservation. The kit comes with segregated areas to grow different plants, soil, and seeds for pizza toppings such as oregano, peppers, and tomatoes. All you need is a little bit of water to help the plants grow.
When the child gets older, you can move on to teaching him basic gardening skills. In the future, you could also create a ritual of planting at least one tree a year and care for it.
Occasion: Birthday, New Years, Christmas
Buy the Pizza Plant Garden Kit for kids now.
13. Hookey Ring Toss Game
Hand-eye coordination is the goal of this fun-filled game by Elite Sportz. Hookey ring toss requires a combination of physical activity and concentration from the child.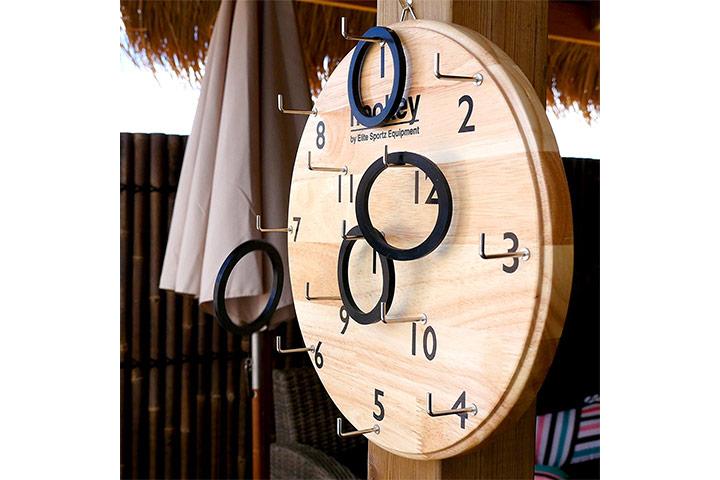 Why kids love it: The ring toss game is addictive and can encourage the child to do better each time, to score more points. It can also foster healthy competition among siblings and can be a fun parent-son bonding activity.
What we like about it: The gaming set has a sturdy board with hooks and rings that are safer than darts. The game improves the child's hand-eye coordination and ability to aim at a specific target.
Occasion: Christmas, birthday
Buy the Hookey Ring Toss Game now.
[ Read: Minecraft Toys For Kids ]
14. Grow Me Plantable Pencils
Grow Me Plantable Pencil set is also an eco-friendly gifting option that has plant seeds in them.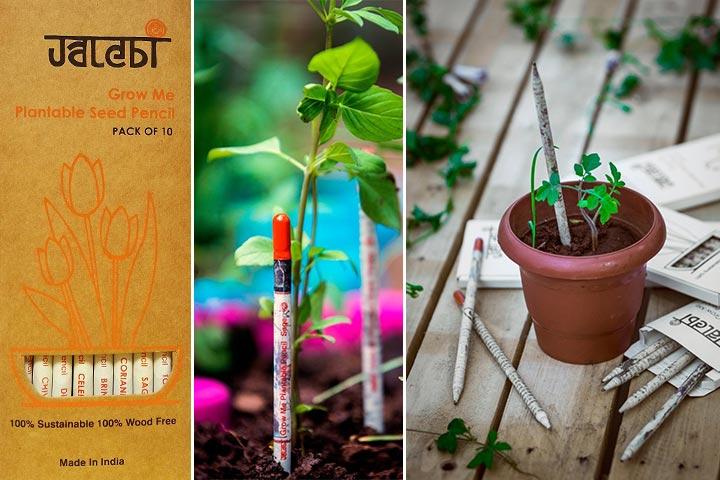 Why kids love it: It is magical when a pencil that is used for drawing or writing can grow into a plant that gives vegetables or herbs, isn't it? Your boy will be amazed when his used pencil turns into a plant. Try one, and we bet that he'll ask for more.
What we like about it: The plantable pencils are simply awesome and can encourage your child to make more eco-friendly choices in the future. All that your kid needs to do is plant the pencil when it is small enough and unusable, and soon, you have a plant.
Occasion: Beginning of the school year, birthdays, return gifts
15. Balancing Pteranodon Dinosaur Toy
Learning new skills is no difficult task for a kid. At six, your boy will be able to balance his body and also other things he places on his hand or head. This balancing toy is fun and also improves your child's balancing skills.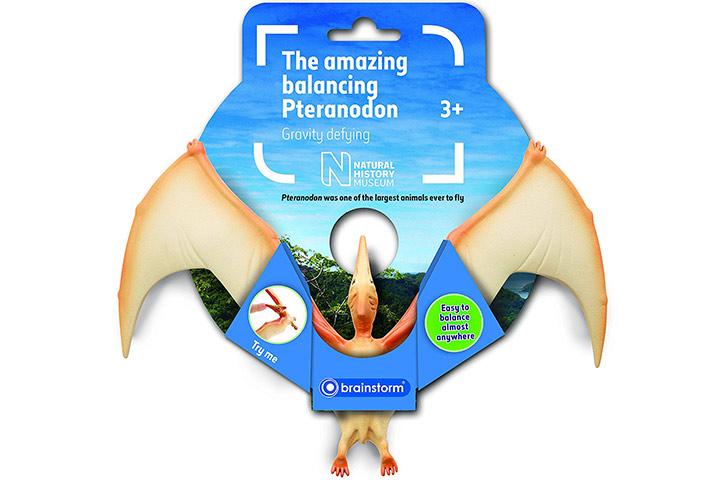 Why kids love it: The balancing Pteranodon dinosaur is a cool toy that can stay afloat when placed on its beak/nose. Your kids can balance it on their hands, a table, a book, or any flat object that can hold the nose. The toy defies gravity and works like magic, impressing six-year-old boys.
What we like about it: Although a toy, the Pteranodon toy is educational too. Your child will be introduced to concepts such as gravity and what makes the object balance. The toy may also make your child curious about dinosaurs and their abilities.
Occasion: Casual, birthday gifting
Buy the Balancing Pteranodon Dinosaur toy now.
16. 5 Second Rule Jr. Board Game
The Five Second Rule Jr. is child-friendly and is sure to keep your kid on the edge of his seat.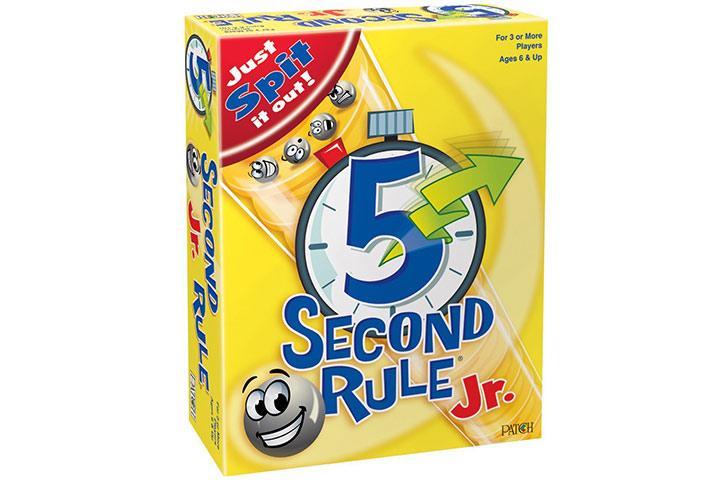 Why kids love it: Players have to pick a card and give an answer to that card in no more than five seconds. The game is fun and compels the child to blurt out the first thing that comes to their mind when they see a word or a phrase. Think about all the silly things your kid gets to say!
What we like about it: This is a word association game that can introduce the child to new words that the other players say. It will also give you an insight into how the child thinks and what his vocabulary is like.
Occasion: Christmas, holiday gifts
Buy the Five Second Rule Jr. Board Game now.
17. 3C4G Classified Top Secret 3-D Locking Journal
Children aren't great when it comes to expressing their feelings or their thoughts. The Classified Secret Diary can be an excellent tool to help your child write down his thoughts, emotions, and plans.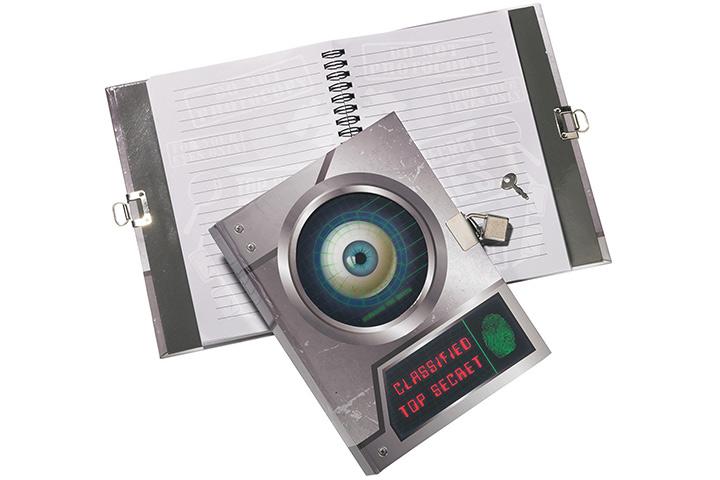 Why kids love it: Writing can be fun, but only when your child is willing to do it. Teach your child fun things to write and mention in the diary, and the secret thought journal would probably be the coolest thing he owns.
What we like about it: The book encourages the kid to write, just anything and everything. It also gives you an idea about the thoughts and emotions of the kid. And, it comes with a fancy 3D lock!
Occasion: Birthday, New Years
Buy the 3C4G Classified Top Secret Journal now.
[ Read: Best Gifts For 5-Year-Old-Boys ]
18. Wonder by R. J. Palacio
A touching story about a ten-year-old boy, Wonder is a simple story book that even a six-year-old boy can enjoy. If the kid has just started to read on his own, this will make a great gift.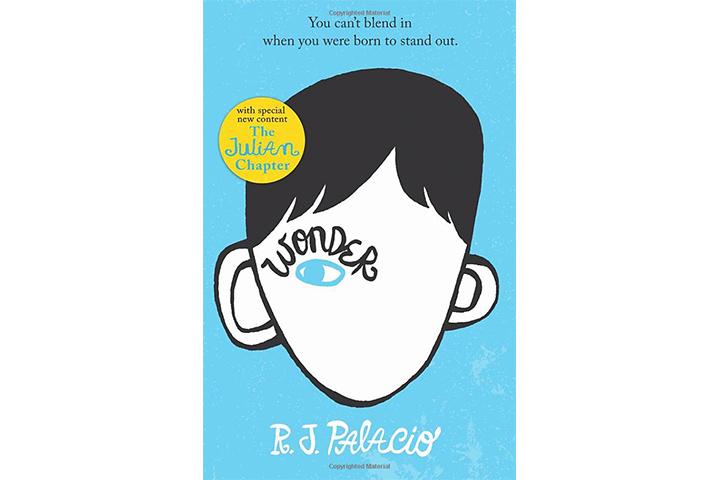 Why kids love it: A story book is always a welcome gift for someone who loves to read. If your little boy has the traits of a bookworm, nothing will make him happier than this book.
What we like about it: The author has used simple language to tell the story of a boy's tryst with fate. The plot is also gripping, which makes it a great read for kids and adults.
Occasion: Christmas, New Year
Buy Wonder by R. J. Palacio now.
19. Yeti in My Spaghetti Game
Little boys are silly and adorable. The Yeti In My Spaghetti lets your child be just as silly as he should be.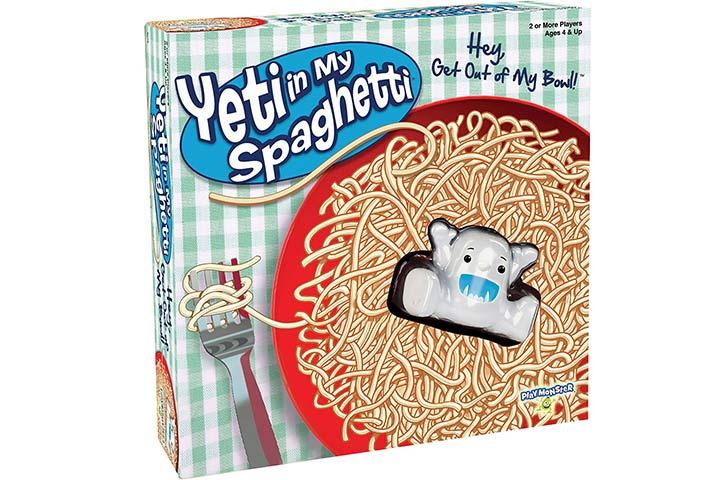 Why kids love it: The game is easy to play even for a six-year-old. Place the Yeti on top of the fake noodles and take out one noodle at a time without letting the Yeti fall. Isn't that a fun challenge?
What we like about it: Silly as it may sound, Yeti In My Spaghetti is a tactical family game that makes the child think and plan before taking action.
Occasion: Christmas, birthdays
Buy Yeti In My Spaghetti game now.
20. Hover Air Football
Playing football in the house? That's not a good idea. But Hover Air football inside the house is alright. Keep reading to know why this is a good gifting idea for a six-year-old boy.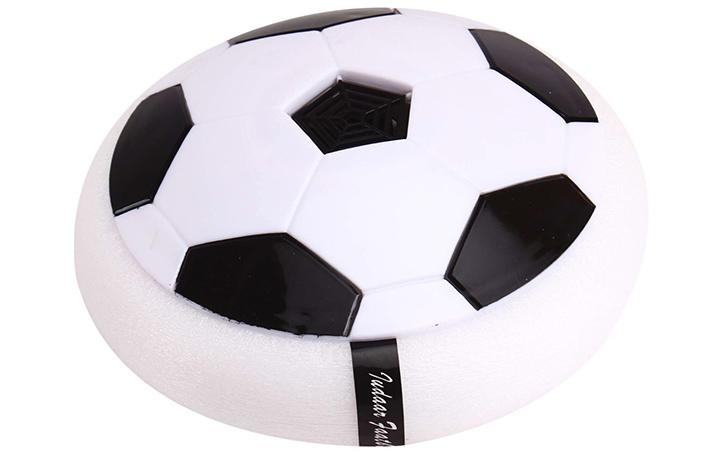 Why kids love it: The Air Hover Football is a safe toy that can be used indoors. It has rubber cushioning and hovers over any smooth surface, acting as an air hockey puck. Your kid can enjoy playing football anytime inside the house, without damaging anything.
What we like about it: The electronic hover football is nothing but a cushion of air. The lightweight hover ball also glows and can be used on concrete, hardwood floors, and low carpets as well.
Occasion: Casual, birthdays
Buy the Hover Air Football now.
21. Code & Go Robot Mouse
Coding is a skill that your child can learn quickly with the help of toys and games. Code & Go Robot Mouse is one such board game that you can gift a six-year-old boy.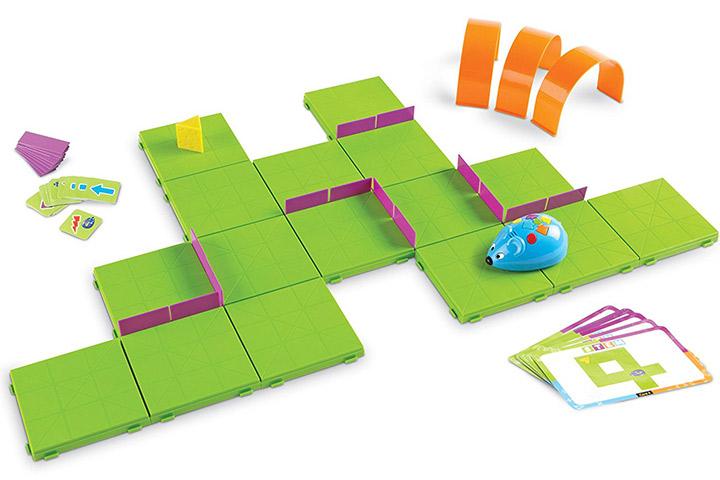 Why kids love it: Kids can program the mouse with easy-to-use push buttons, to move along the path or maze they have created. The goal is to get the mouse to move towards the cheese, while following a chosen path, without touching it!
What we like about it: Code & Go Robot Mouse introduces your child to the STEM (science, technology, engineering, and math) subjects early on. It is easy to understand and lets the child create a code that makes the robot mouse move on the colorful grid.
Occasion: Birthdays, casual
Buy the Code & Go Robot Mouse now.
[ Read: Best Toys For 8, 9 And 10 Year Old Boys ]
Other gifts you could consider for your six-year-old boys include the Mini Arcade Machine, a solar powered car or robot kit, DC collector's toys, bean bags, musical instruments, or even a collection of the best animation movies!
Books are a great option as well if your kid likes to read or being read to. You have many options to choose from but know that there can only be one perfect gift. So know your little boy's interests and find out what he would like to get as a gift.
That said, you do not want to overindulge the child. Six-year-old boys are filled with energy and have a short attention span. So don't get toys they will get bored of soon. Get something that they would want to get back to again and again.
What is your idea of the perfect gift for a six-year-old boy? Share your suggestions with other parents in our comments section.
Recommended Articles:
The following two tabs change content below.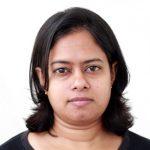 Latest posts by Sagari Gongala (see all)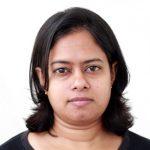 Sagari Gongala
Sagari is a math graduate and studied counseling psychology in postgraduate college, which she uses to understand people better. This skill also helps her write better articles about kids and their behavior. She is meticulous in her research and gives you information that could be the ultimate help you'll need in times of need. An animal lover, vegan, and coffee addict, Sagari puts her mind and soul into whatever she does. During her free time, you'll find her either rescuing a sick/injured animal with a friend, or glued to her couch watching Sons Of Anarchy on Netflix.