Every time I walk into a toy store to get something for my six-year-old niece, I tend to get more confused than I usually am. It all begins with a "Should I get this?", to "Maybe not. That one looks better!" and then to "Oh, this is even better. But I like the first one more, and it seems useful too…". And so goes the discussion, on and on, in my head! In the end, I leave the store with some toy and a nagging "I hope she likes the gift" thought in my mind!
Sounds familiar, doesn't it? Well, there won't be any more dilemma! MomJunction brings a list of over a dozen options that you can buy as a gift for a six-year-old girl.
Best Gifts For Six-Year-Old Girls
The key to getting the right present for a little girl is asking these questions: Is it appropriate for her age? Would she be interested in this?
Keeping in mind the developmental milestones such as the physical and cognitive growth, language development, and sensory and motor development, we have selected these gifts for six-year-old girls.
1. Magnetic poetry – kids story maker kit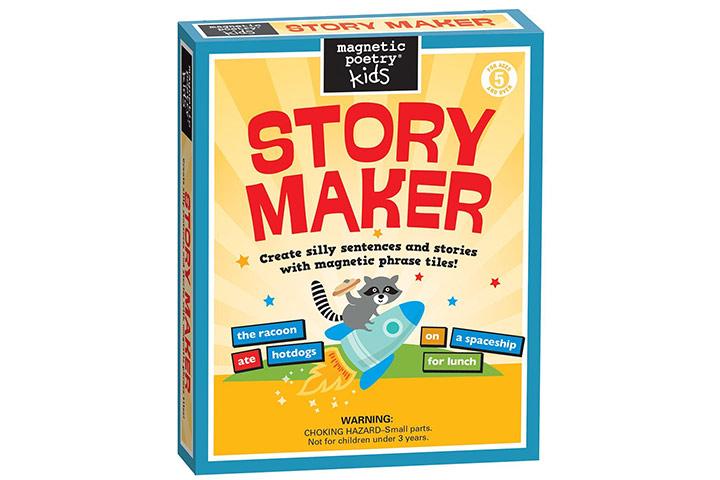 Your six-year-old is at an age where she is exploring the language to communicate. So, why not let her have a little fun with words?
The Magnetic Poetry Story Maker toy is an excellent gift option for little girls with a curious imagination. Use the words you see on the fridge and make silly sentences with them. Just play around with words and make sentences – they don't have to be logical. But they must be complete! The game is challenging and fun too!


2. EZ steppers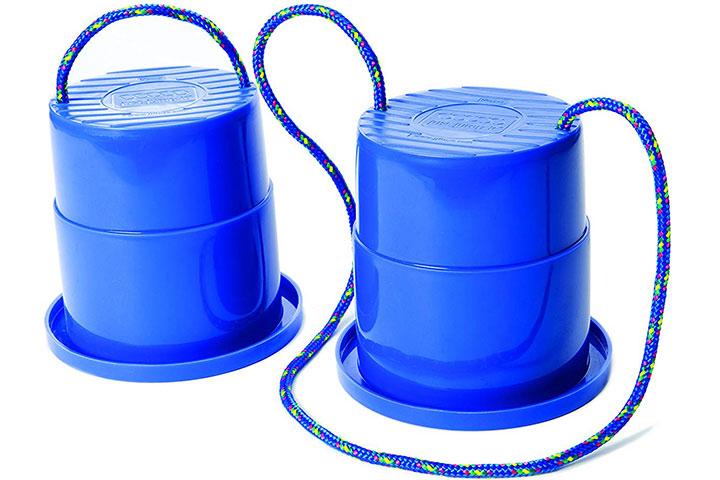 Have you seen men walk on stilts in fairs and parades? Ever wondered how they balance it so well?
Well, I think that they had the EZ steppers to practice their balancing act! Attached to a rope, the Steppers are the latest version of the Romper Stompers that were popular in the 1970s. These EZ Steppers are easy to use – just step on them, hold the ropes tightly, and use them to control your movement! Sounds like a lot of fun, doesn't it?
Well, it is when you give it to a kid!


3. AZLAND sports wristwatch for kids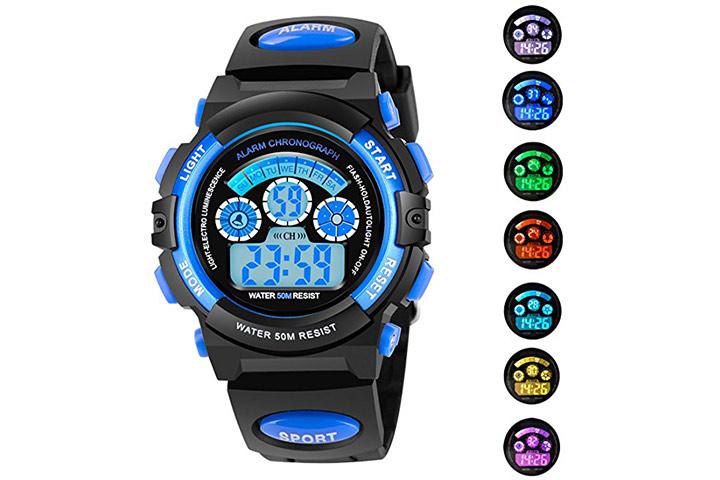 Do you want her to learn to tell the time? Maybe it is time to get her a watch then!
The AZLAND sports watch with seven display colors is a great choice. The watch is water-resistant, and suits outdoors. The dial is 40mm in size, and is not too big or small for the girl's hand. What makes it better is the soft, rubber band, that fits a child just right. It also shows the date, week, and year and comes with a stopwatch feature.


4. Porpora mermaid tail blanket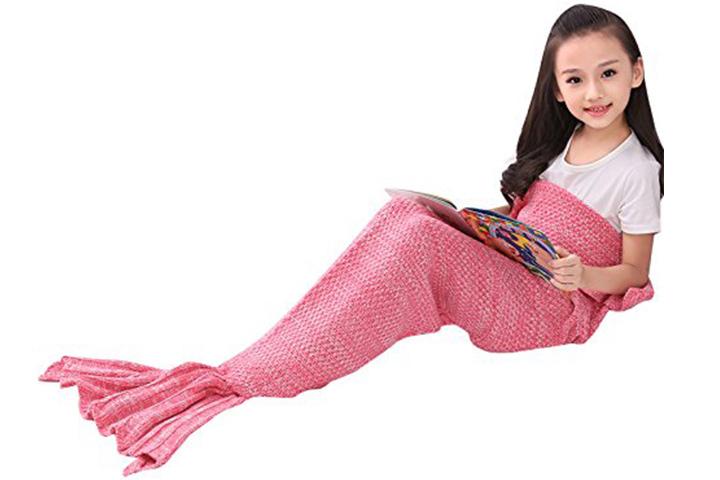 Does your little girl often pretend-play as a mermaid? Maybe she likes the ocean or the idea that mermaids have magical powers. Regardless, a mermaid tail blanket is one of the best things you can give to her for her birthday, or for Christmas. Made from acrylic fibers, the soft Mermaid tail Blanket by Porpora is pretty and durable as well! It comes in four attractive colors.


5. Kuhu creations animal finger puppet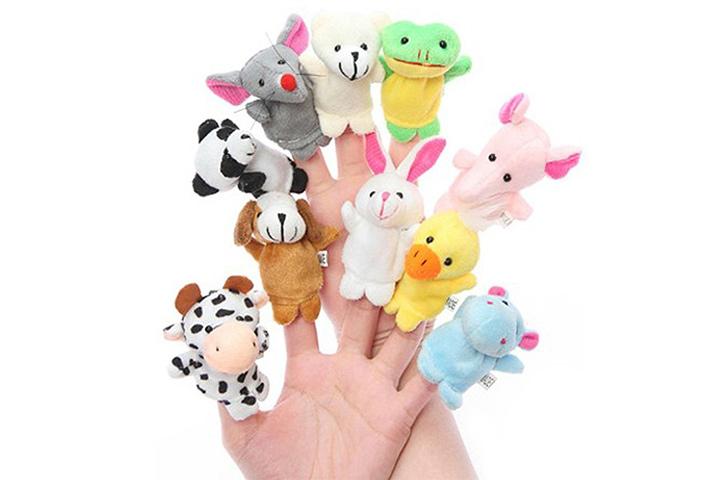 A fascinating gift choice for a six-year-old girl is the Animal Finger Puppets set by Kuhu Creations. Why? Because puppetry allows your child to get creative. She can name her puppets, create stories around them, and have her own puppet show too, with your guidance of course!
6. DIY kid pop beads – for jewelry making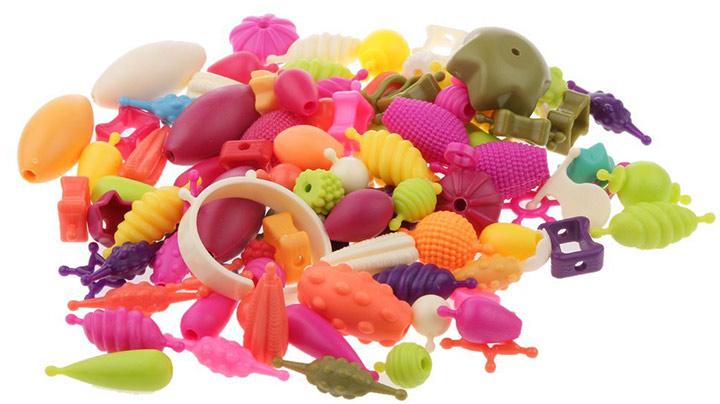 If your little girl shows a keen interest in jewelry or something artistic, why not get her a DIY kit? The generic jewelry making kid pop beads is a good choice for starters. You can teach your little girl to make her own jewelry and show it off to her friends and family at parties. Won't it be cool?
[ Read: Best Educational Toys For Kids ]
7. Elephant doll pillow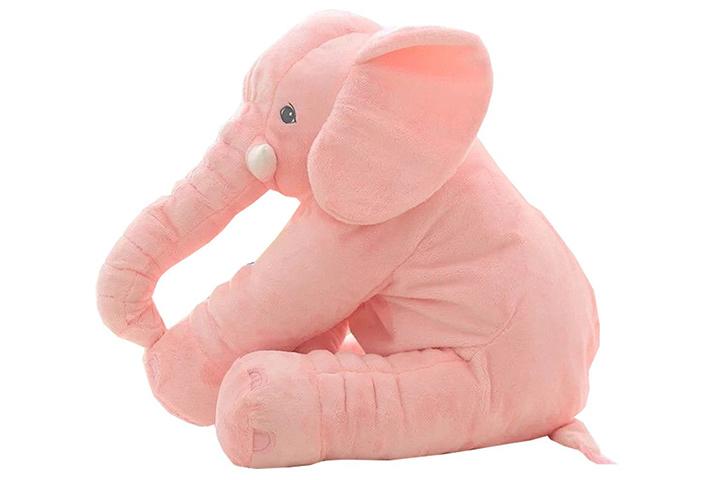 A good night's sleep is vital for growing girls. The Elephant Doll Pillow by IF Love is one of the best plush pillow toys you can buy for your kids. The elephant soft toy is made from cotton, is durable and doubles as a hug-pillow and keep company with the child, all night long.


8. Spooner board – freestyle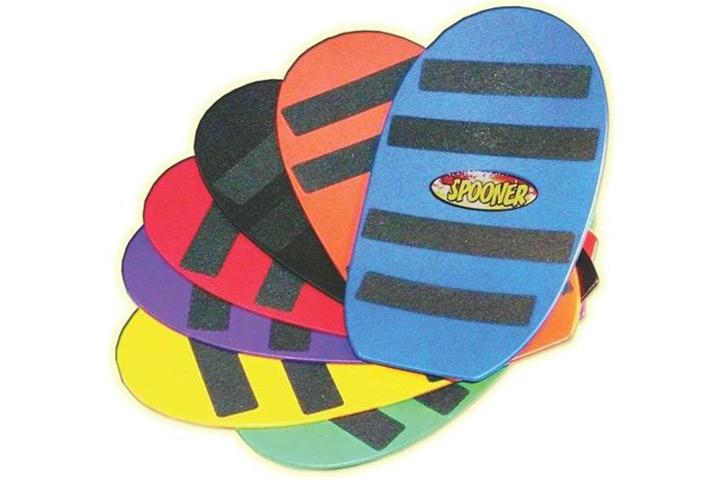 What's a Spooner Board, you ask? It is a fun game board that you can sit, stand, and even sleep on and spin away to glory! The Spooner Board is similar to the teeter popper, except that it spins, wobbles, twists, and even slides a little. The board is safe, virtually indestructible, and all-weather compatible ensuring that you and your kid can have some fun together.


9. Melissa & Doug fashion design kit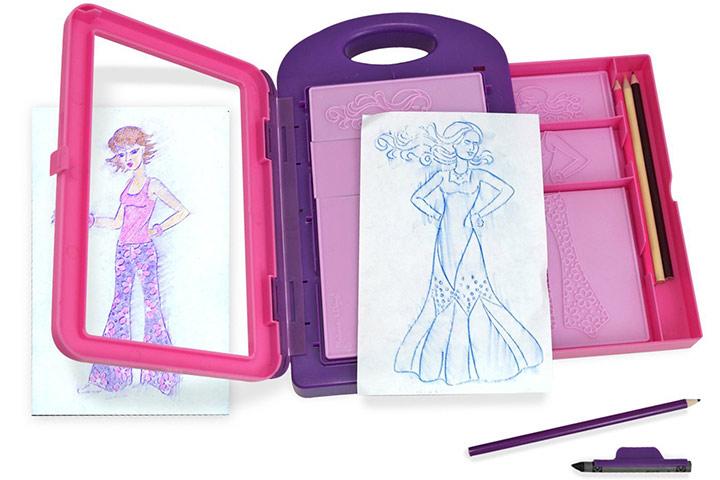 If jewelry is not where her heart is, try getting her the Melissa & Doug Fashion Design Art Kit. The kit is easy to use with fashion-plates that let you create more than a hundred designs. The kit also contains four pencils, a crayon, and a storage case that makes it easy to carry along wherever you want.

10. Mckeyla's glitter light bulb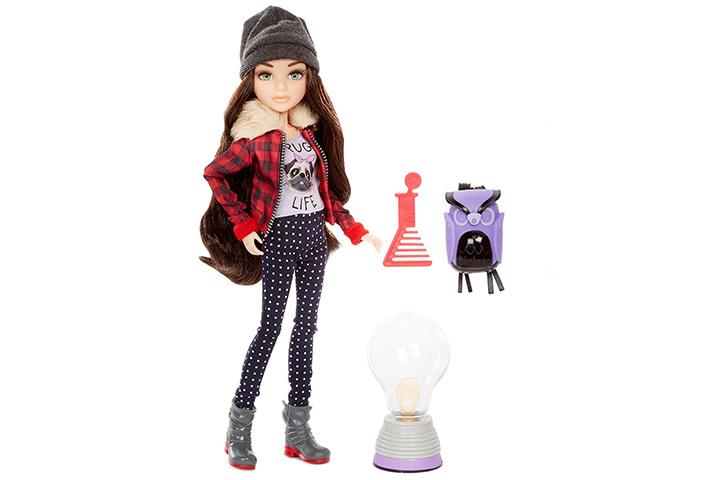 A science experiment for a six-year-old girl?
Why not? Project MC2 has launched a cool series of toys called Experiments With Dolls for young girls. The toy set comes with a Project MC2 leader doll and accessories to make a glitter light bulb. The Experiment With Dolls series is perhaps the best gift for a six-year-old girl who likes her dolls and is also interested in science.


[ Read: Laptop Toys For Kids ]
11. Amelia Bedelia box set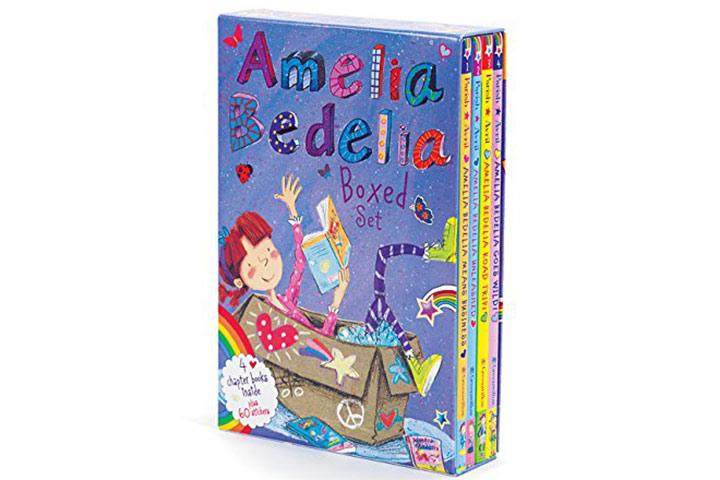 A book or even a library membership is one of the gift ideas for a six-year-old girl. But if you think your kid is not ready for an entire library, then get her a set of the Amelia Bedelia books for starters. The books are designed to suit young readers who can explore the joys of reading.


12. Mattel Keepsake Box
Can you keep a secret? We know of this excellent gift idea for your six-year-old daughter, niece, or granddaughter. Named the Keepsake Box by Mattel, this secret safe can help little girls keep their secrets – such as a diary, a doll, or their favorite charm – safe from prying eyes! Get this as a gift for a six-year-old girl, and you'll know what we are talking about.


[ Read: Toys Safety Tips For Kids ]
13. Kidoozie Unicorn foam pogo jumper
The Kidoozie Unicorn Foam Pogo Jumper is one of the coolest presents for six-year-old girls. The colorful pogo jumper (it is not a stick, but a flexible cord) is safe for outdoor or indoor use. It has a unicorn's head attached to the handle or the top end of the jumper, which makes it stand apart from other pogo jumpers.


14. The Grossery Gang vile vending machine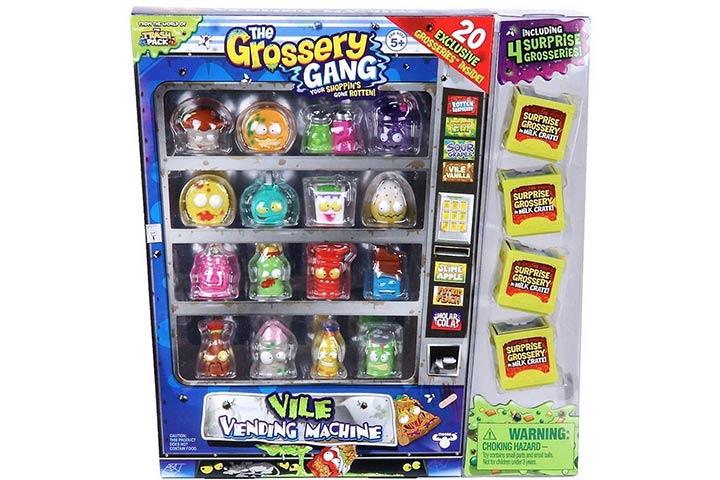 How about getting the kid her own grocery vending machine!
Sounds unique and interesting, right? The Grocery Gang Vile Vending Machine is definitely unique considering that it only gives you rotten, smelly groceries (not real ones, of course!). This one is a must buy for not-so-girly girls, who will love the gross and wacky characters of the vending machine.


15. 3-IN-1 magnetic board and easel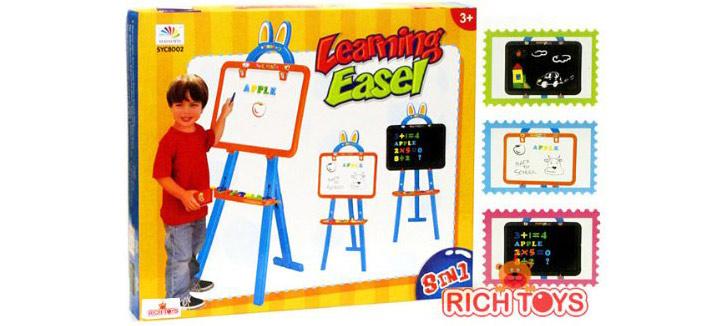 Bring out the artist in your child by giving her the Magnetic easel by SuperMall. The easel can be used to draw or write anything that the kid wants. If she doesn't like what she has written, she can erase it using a cloth or chalkboard erasers. The best part about this easel is that it can be utilized as a magnetic board, a white board (use marker), and a chalkboard!


[ Read: Ben 10 Toys For Kids ]
16. Knot-a-quilt by Alex toys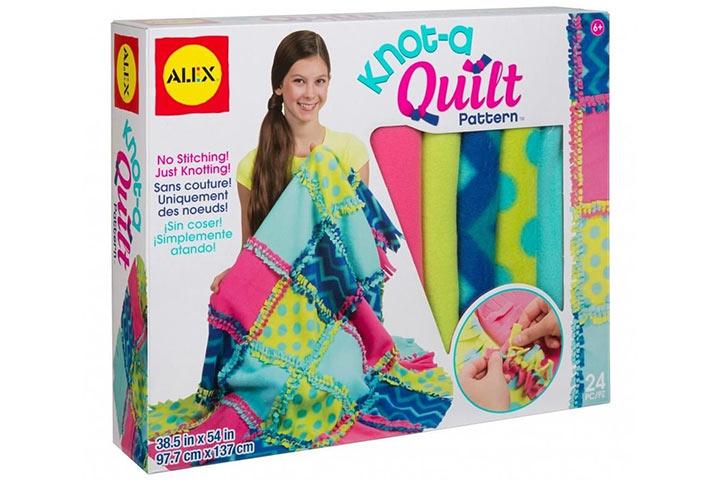 Can a six-year-old girl make a quilt? Well, she can if she has the Knot-a-Quilt Pattern Kit from Alex Toys and a little help from you. She can choose any pattern she likes from the kit and match it with any other to make a unique and colorful throw or blanket! And she doesn't have to sew or knot either! Interesting, don't you think?


17. Step2 deluxe art master desk with chair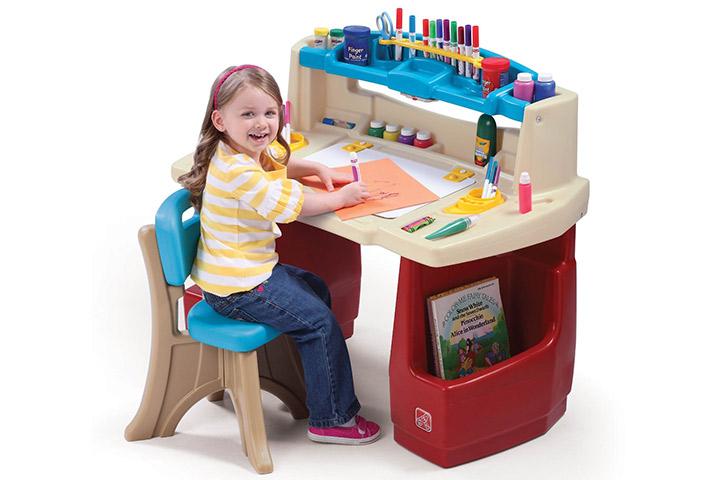 This one is going to be an expensive gift for just any six-year-old girl. But if she loves to draw or paint, then it is well worth your money. The Deluxe Art Master Desk by Step2 is a gift that a six-year-old girl will love to have in her room. It is beautifully carved, has storage space, and a push-button light as well!


18. Avigo Hot 18-inch bike for girls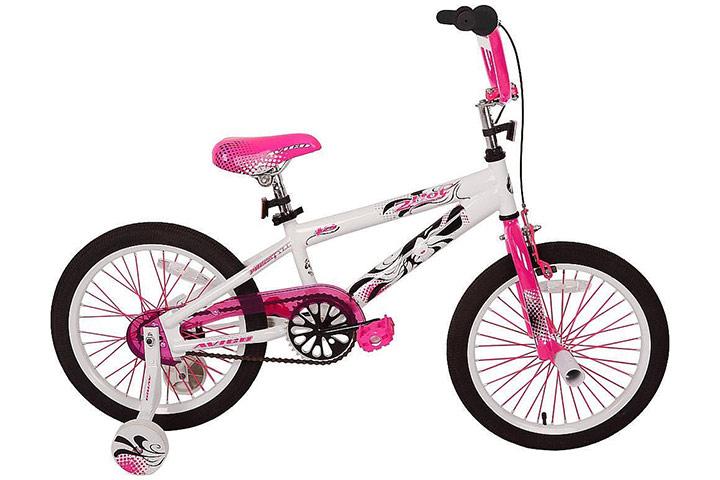 At six, your little girl is learning a lot of skills, including how to balance herself on something. This would be the right time to get her a bicycle. If your girl is turning six soon, getting her the Avigo Hot 18-inch bike is a great idea. The bike is pretty in pink, has learning wheels (removable), and foot brakes as well.


19. Leapfrog leappad platinum kids learning tablet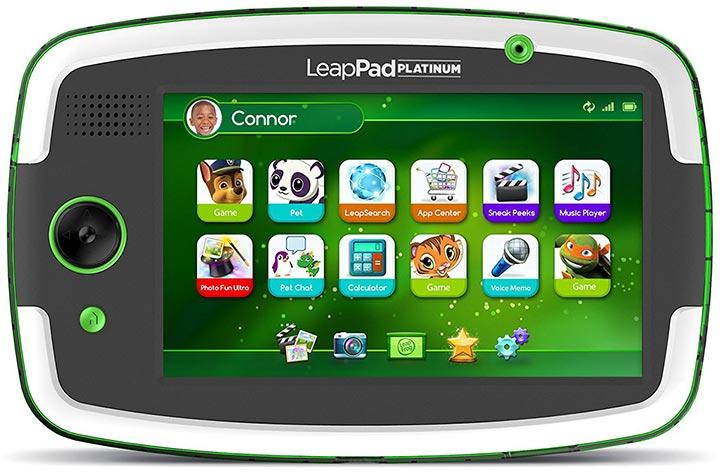 One way to boost your child's cognitive development is to give her access to games that engage her mind. A tablet, therefore, can be a good gift idea for a six-year-old girl. We recommend the LeapPad Platinum by LeapFrog. It is a seven-inch tablet that has 8GB memory, two cameras that allow you to take pics and record videos, and tons of apps you can access for learning and fun.


20. Jackinthebox Space Explorer 3-In-1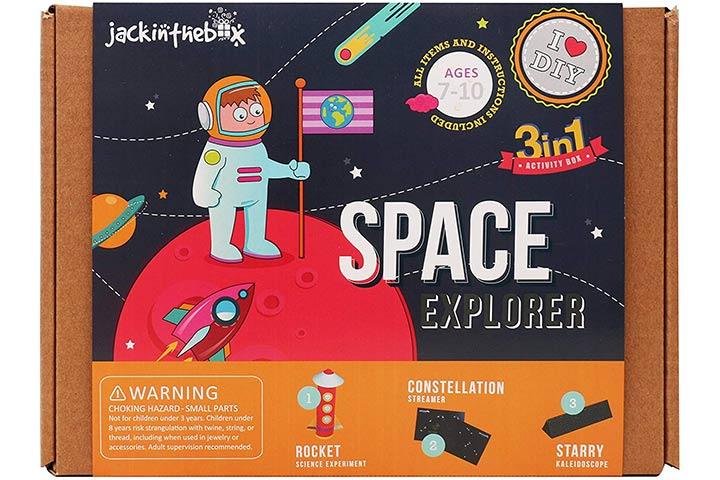 Jackinthebox is a brand that creates cool explorer kits for children of all ages. The space explorer kit comes with a DIY rocket science experiment, a constellation streamer, and a starry kaleidoscope. The kit is an excellent way to introduce the outer world and the elements of space to your young girl. And, it is reasonably priced as well!


While the gift ideas for six-year-old girls can be exhaustive, we have decided to list only 18 of the best gifts for six-year-old girls. You may pick from these or use these gift ideas to find some more options. Either way, make sure you get the little girl a gift that she will love and remember you for!
What would you give a six-year-old girl? Share your ideas here.
Recommended Articles: