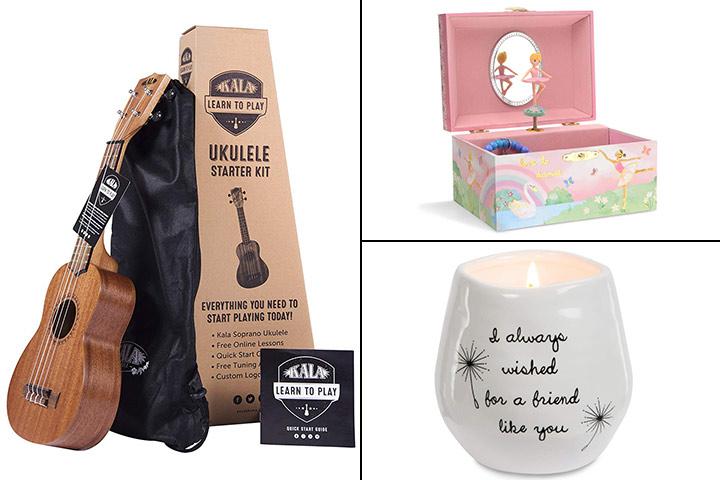 Gifting your daughter does not need an occasion. You can gift them on any random day to shower your love on them, and they will be glad to receive yet another gift from you.
The best part is, there are so many gift options for girls that you will never run out of ideas. In fact, the plethora of options might sometimes make it difficult to choose the best among them. To make it easy for you, MomJunction has come up with 20 special gifts for daughters. Browse through our list and pick a gift that is best for your girl.
1. Ukulele
If your teenage daughter is into music, then gift her a ukulele starter kit. It has all that is needed to get started with a ukulele. The app and the online lessons are free within the trial period. Your daughter will have fun learning this new instrument.
2. Mirror-cum-jewelry organizer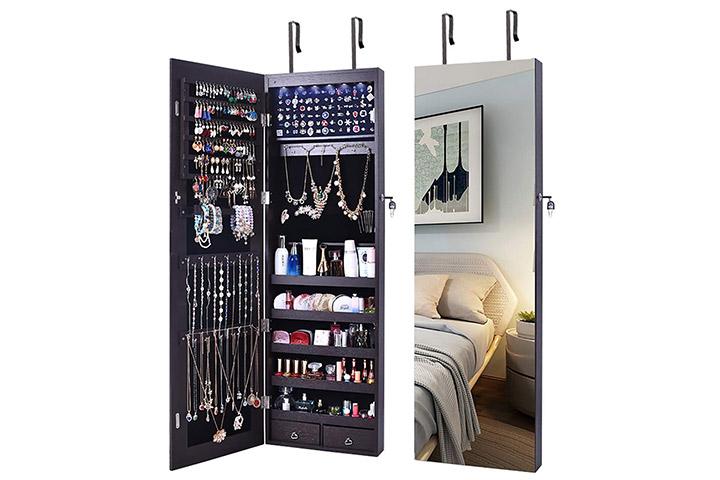 Did your daughter just move out to her own place? Then gift her this beautiful and useful gift. The jewelry organizer has everything your daughter needs to organize not only her jewelry but also her makeup. The best part is it comes with a floor-length mirror, auto LED bulbs, and a lockable door.
3. Electronic back and neck massager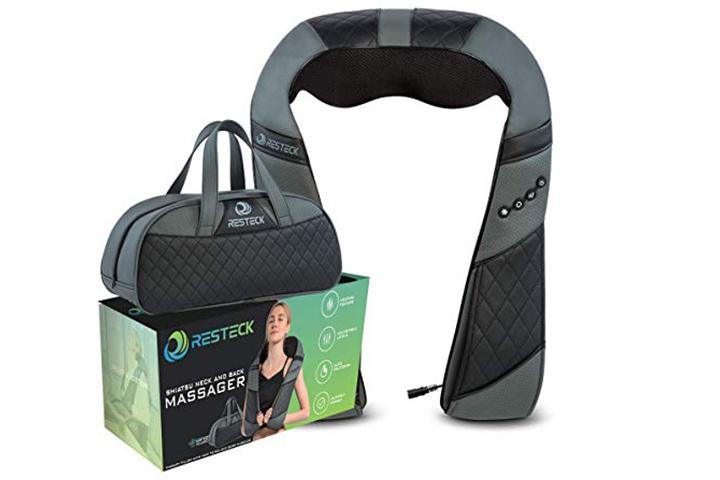 This gift is for those days when your daughter comes home tired and wants to relax with a good massage. This massager helps her relax and energize for tomorrow. The rotating balls produce heat and help the muscles relax.
4. Car vacuum cleaner
This handheld vacuum cleaner is a boon to your daughter if she uses a car. It is easy to use and can clean even the unreachable areas in the car.
5. Smart baby feeding monitor
Did your daughter become a mommy for the first time? Then this gift will help her. The feeding monitor alerts the mother when it is time to feed the baby. She can monitor, track, and analyze the baby's feeding schedules. It also sends out alerts when the contents of the bottle are too hot or cold, and if the formula got spoilt.
6. Mother-daughter bracelet
If you and your daughter are staying away from each other, then this is a perfect gift to remind each other of your special bond. Gift this to your daughter on her birthday and express your love for her.
7. Musical jewelry box
Does your teenage daughter love dance? Then this is the gift for her. The classic "Swan Lake" tune and the dancing ballerina make it look like it's straight out of a ballet dance show. Your daughter will surely appreciate this unique gift.
8. To-my-daughter journal
This will be a great graduation gift for your daughter. The journal comes with an additional card and cellphone slot, making it an ideal travel companion. Gift this to your daughter to help her treasure all her valuable memories in words.
9. Mother-daughter memory box
This is a unique sculpted and hand-painted box, which can be a decorative piece in your daughter's living room. You can add small love notes, and trinkets, and gift it to her.
10. Bath bombs set
These handmade bath bombs make a good gift for your daughter if she loves taking long baths. These come in a variety of fragrances and help your daughter to stay fresh.
11. Flower glass tea mug
Gift this elegant glass mug to your daughter on her birthday. This comes with a unique design and has the detailing of roses and butterflies. This could be an outstanding piece in her cutlery collection.
12. Wedding photo frame
If it's your daughter's big day, then gift her the photo frame, which perfectly explains the mixed emotions she might be going through. You can also add a picture of your family beside to give that personal touch.
13. Fruit infuser water bottle
Gift your daughter this reusable infusion bottle to help her stay hydrated and healthy. She can make her own flavor of infused water with still or sparkling water. It will also inspire her to drink more water.
14. 'My daughter' coffee mug
This is a beautiful gift to celebrate the special connection between a mother and her daughter. Gift this mug to your daughter to give her some mommy advice. These words will always resonate in her heart and guide her in her life.
15. Swing bar
If your daughter loves to spend time outdoors, then this one is for her. It comes with a swing and a trapeze bar, so she can swing as well as use it as money bars. If you have a big backyard, then this gift will put a smile on your daughter's face.
16. Board games
Board games are entertaining for kids and adults alike. These also help children to develop vocabulary, team playing, and strategic skills. Gift your daughter her favorite board game, or you can introduce her to some of the classic family board games.
17. Ceramic soy serenity scented candle
If your daughter is also your best friend, then gift her this scented candle. It has a refreshing scent and is perfect as a work desk or bathroom decor.
18. Waterproof Bluetooth speaker
With this Bluetooth speaker, your daughter can enjoy her favorite music anytime. This speaker is waterproof and can be used during showers or pool parties.
19. Pizza sock box
The socks are arranged such that they resemble a pizza. If your daughter is crazy about pizza, then she will love this thoughtful gift.
20. All-natural soap gift set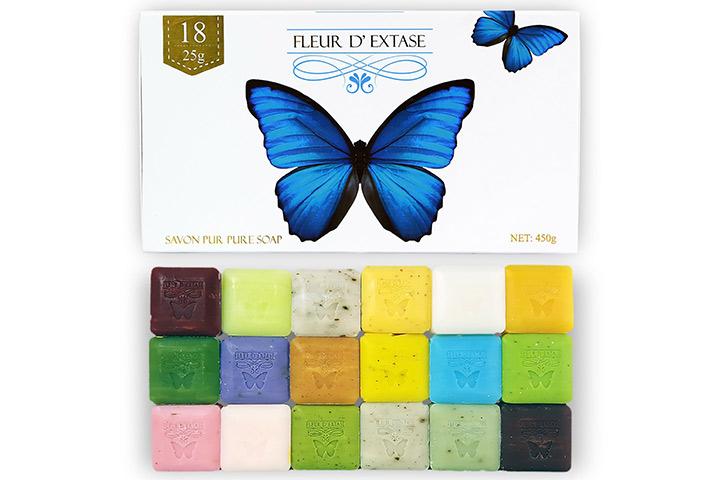 The box comes with 18 unique scented soaps. They are beautifully packed and come in guest sizes.
Gifting is not just a social norm; it is a way to say thank you and love you. And every time your daughter uses your gift, she will remember you and have a smile on her face.
What did you gift your daughter? Let us know in the comments section below.
Disclaimer: MomJunction may earn a commission when products are purchased through affiliate links given in the article. However, this partnership does not influence the editorial content featuring in our list.
Comments are moderated by MomJunction editorial team to remove any personal, abusive, promotional, provocative or irrelevant observations. We may also remove the hyperlinks within comments.