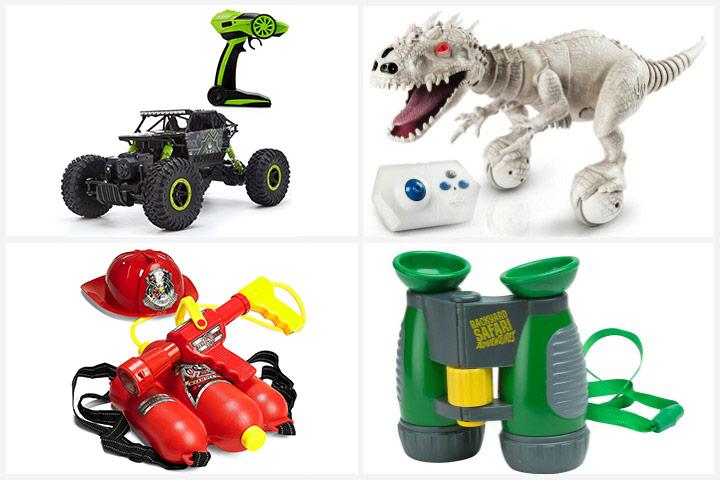 Five-year-olds enjoy singing, dancing, and acting. At five, a child has a greater sense of independence and a clear understanding of what is real and not. He also understands rules and their importance (1). So it is possible that your child is already showing a keen interest in group activities or playing board games with other kids.
Keeping the changing tastes and interests of growing kids in mind, MomJunction brings you a list of appropriate gifts for boys aged five.
Best Gifts For Five-Year-Old Boys
This is our list of best gifts for five-year-old boys you might want to buy. Note that these are just a few of the many options you have out there.
1. Fireman Backpack Water Gun Blaster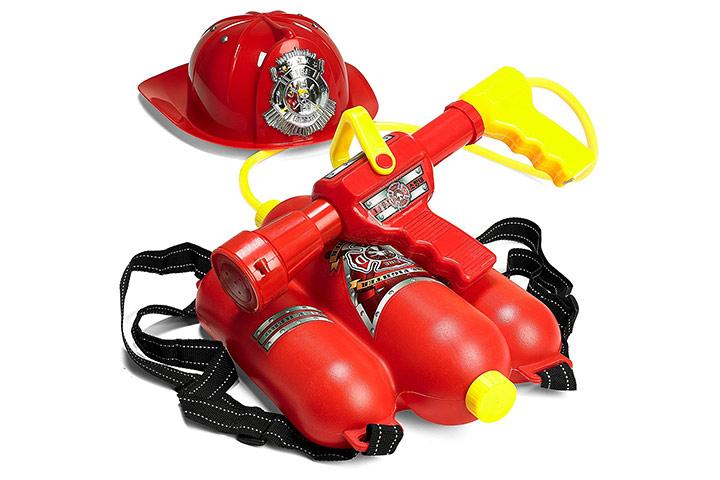 A gun is not really the first choice of gifts for kids, even if it is only a toy. But if the purpose of the gun is to save someone, by spraying water at them, it isn't really a bad idea. In fact, a gun that sprays water is fun!
So our first pick for this list is the Fireman Water Gun Blaster, which has a fireman's hat and a tank to hold the water. The toy is ideal for role play games and enactments where your five-year-old is the hero, putting out fires and saving puppies!
Make sure you have some ground rules in place when you get this for your child, or you could end up with a flood of water inside the house.
Buy the Prextex Fireman Backpack Water Gun and Hat now.
[ Read: Gift Ideas For 6 Year Old Boys ]
2. Zoomer Dino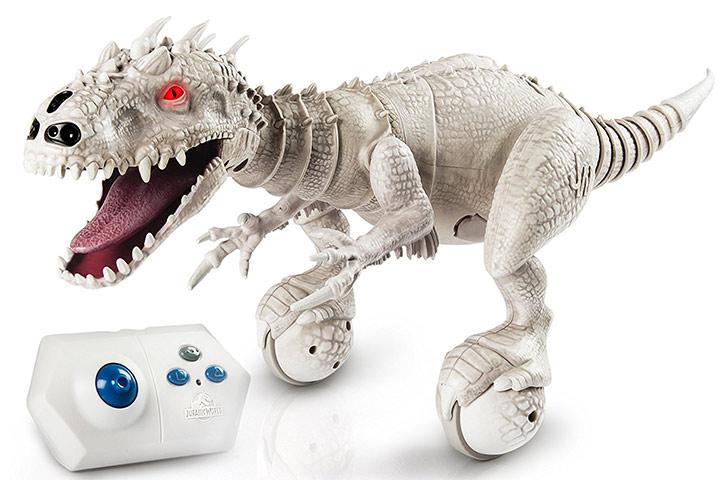 Cars and dinosaurs are perhaps the two things that boys will always be fascinated with. So if you do not mind spending a little to make the kid happy, you should consider getting the Zoomer Dino, robotic edition toy. The Indominus Rex collectible edition can be controlled using a remote control.
Manufactured by the Hammond Creative Labs, the robotic dinosaur has some fearsome moves. It has wheels or spheres attached to its feet, making it easier to move the toy around on a smooth surface. This will make one of the top gifts for a five-year old boy, and if your child loves dinosaurs, he'll love you for bringing this for him!
Buy the Zoomer Dino Indominus Rex now.
3. Kinetic Sand Build, Crash 'em Cars
The next on our list are cars, loved by all boys. But these aren't the usual cars you get at a toy store. These are cars made from a colorful Kinetic sand formula that lets the molds stay in shape for longer. The Sand Build play set contains two cars, molds to create the body and accessories of the car, a racing stadium with a scoreboard, and elevations to make the cars fly in the air!
Kinetic sand is an excellent toy that does not dry up, which means you can reuse it to make cars of different colors and shapes.
Buy the Kinetic Sand Build Cars now.
[ Read: Best Toys For 5, 6 And 7 Year Boys ]
4. Parafoil Kite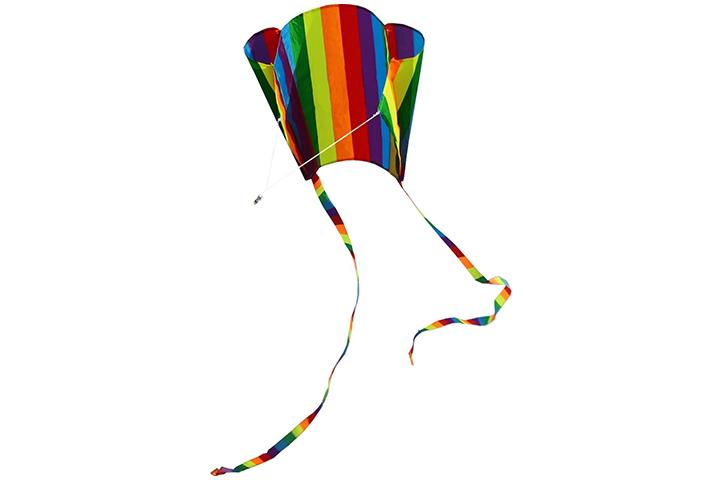 Need to get the child away from the TV or computer?
Then get him a kite! A kite is just what you need to get the child to spend more time outdoors. A parafoil kite is even better for it does not tear as quickly as a paper kite and is colorful too. The Rainbow Kite for kids by aGreatLife is one of the best gifts you can get for a five-year-old boy.
The kite is made from non-toxic, lightweight polyester fabric, is easy to fly, and fun to play with as well.
Buy the Huge Rainbow Kite from aGreatLife now.
5. Jumping Jack — Pull Out a Carrot and Watch Jack Jump Game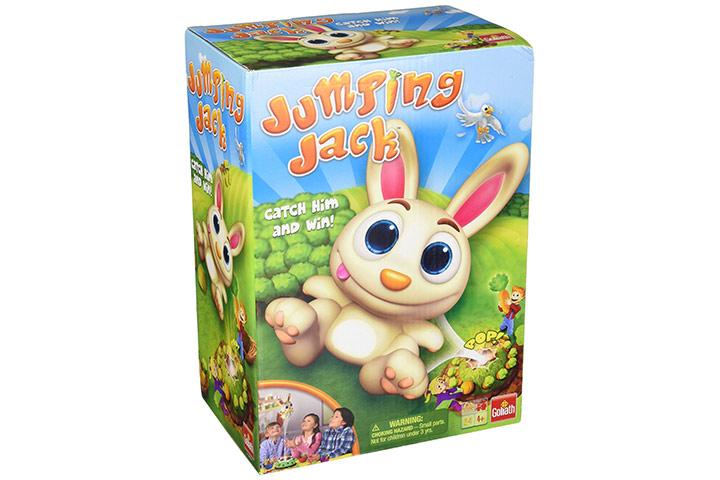 Jumping Jack is a nickname given to anyone who jumps a lot. So don't you think that the most deserving candidate for that name is a bunny?
Next on our list is the Jumping Jack, an interactive toy bunny that jumps up high when you pull the carrots from its burrow. A multiplayer game, Pull Out a Carrot and Watch Jack Jump is an excellent gifting idea for a five-year-old boy who is learning to abide by the rules and impress his friends!
Buy the Jumping Jack toy now.
6. Betus [Non-ticking] Robot Alarm Clock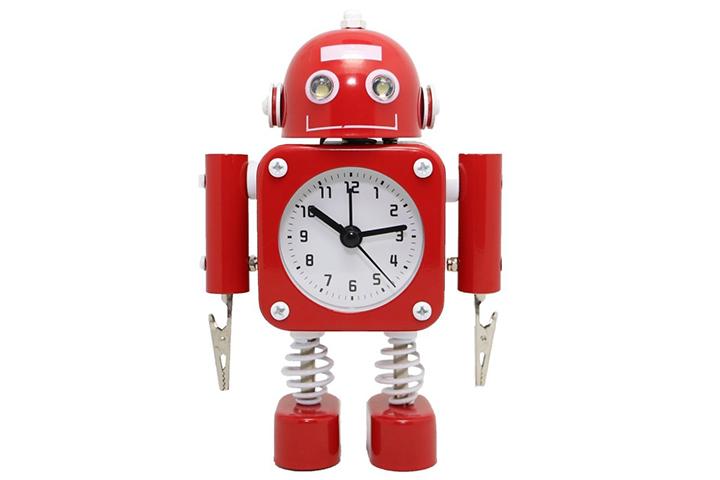 Not all gifts need to be toys. Gifting ideas could be unique too like the Betus Robot alarm clock, which is available in three bright colors. The robot clock is non-ticking, which means it will not keep your child up all night. But it does have a not-so-noisy alarm with flashing lights to wake the kid up each morning. The clock needs two AAA batteries and has a cute, wide smile that gives the robot a cute, naive look.
Buy the Betus Robot Alarm Clock now.
7. RC Bumper Cars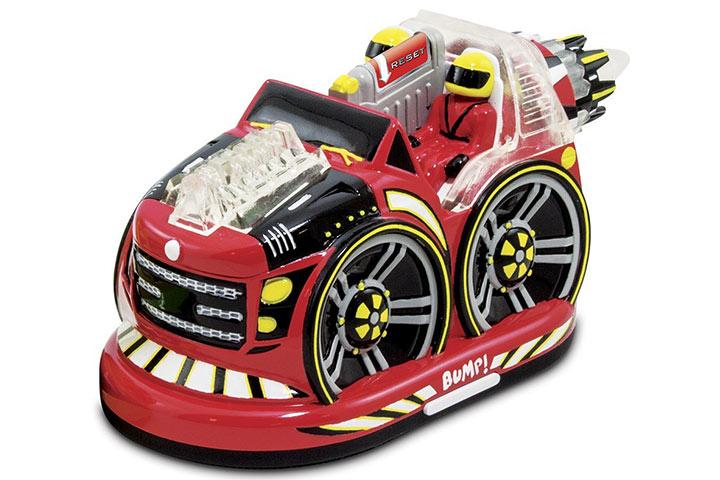 Pull-along cars or animal toys are for babies. For big boys who are five years old, you need to get an RC (remote control) toy. Our choice is the RC Bumper Cars by Kid Galaxy, which is a set of two cars with remote controls. That's right. This RC Bumper Cars set makes play dates and parent-son time all the more enjoyable.
The cars have realistic sounds to make the gameplay thrilling and lights that tell you what your score is. Your boy can learn to compete, cooperate, or just have fun with this RC car set.
Buy the Kid Galaxy RC Bumper Car pack now.
[ Read: How To Choose Safe Toys For Kids ]
8. Organic Wooden Yo-Yo Toy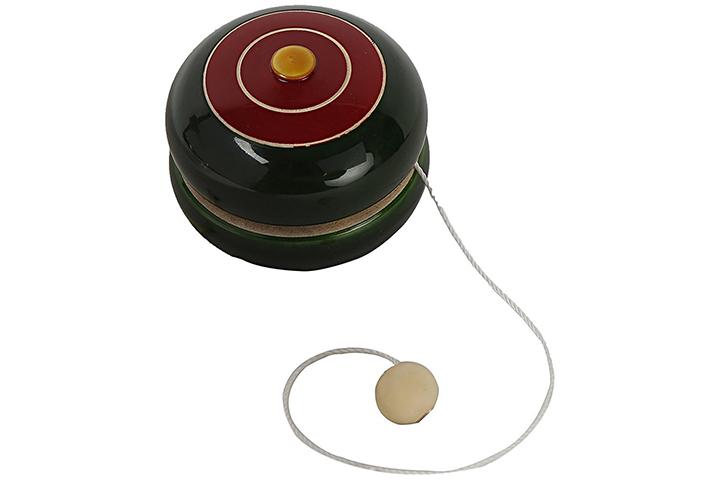 A yo-yo?
All it does is spin up and down the string you hold. But do you know what makes the yo-yos go up and down?
Yo-yos work by converting potential energy (which exists when you hold it high above the ground) into kinetic energy (which is created when the yo-yo moves down the string.) So when you give the child a yo-yo, you are also helping him understand a little bit of science. The best part is that this yo-yo toy is organic and non-toxic.
Buy the organic wooden Yo-Yo by Buddha Crafts now.
9. BSA Champ Rocket 16″ Bicycle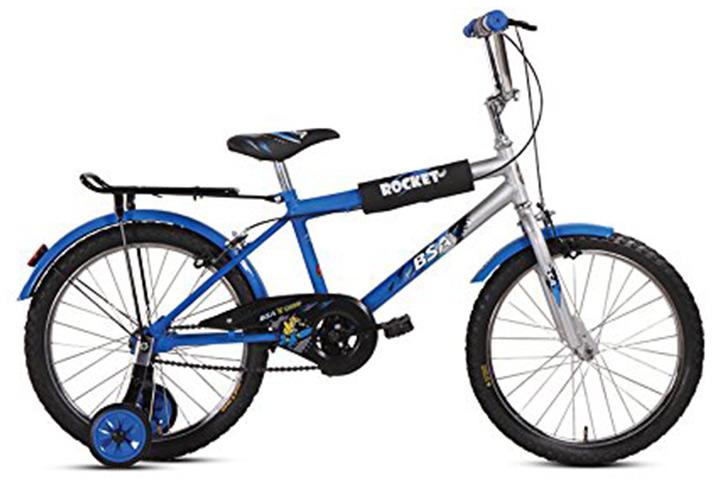 Cycling and swimming are two activities that exercise the legs and aid in the child's growth. Getting a five-year-old boy a bicycle is perhaps one of the best ways to prevent the child from developing a sedentary lifestyle. Cycling is also fun and encourages the kid to be environmental-friendly!
The BSA Champ Rocket comes with a foam-padded frame, soft saddle, and a handlebar with matching graphics. The bicycle is suitable for kids between five and seven, or height between three feet seven inches and four feet.
Buy the BSA Champ Rocket 16-inch bike now.
10. Summit Backyard Safari Binoculars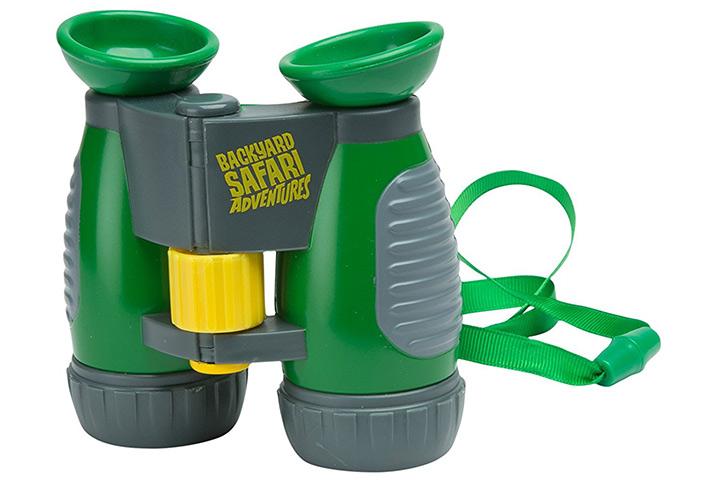 Children are vulnerable, especially at the age of five. So technology can easily sway a five-year-old into adopting a sedentary lifestyle. But you can encourage your boy to have an active way of life, and maybe get closer to nature and the wilderness.
You can start by getting your child something as simple as a pair or binoculars. The Backyard Safari Summit binoculars are designed especially for young kids and can make your little boy curious about nature. You could teach him to spot birds, watch distant objects such as planes or vehicles or hills and more. The lightweight binoculars can also be taken on vacations and camping trips.
Buy the Summit Backyard Safari Binoculars now.
[ Read: Educational Toys For Kids ]
11. Things That Go!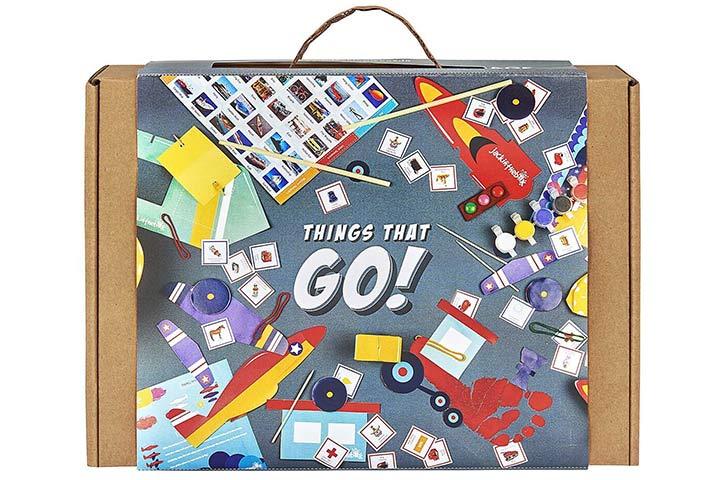 They have wheels, wings, and sails. They are the things that go.
A wonderfully designed experimental toy for kids aged five and above, Things That Go by JackInTheBox is a cool, and useful, gift for a five-year-old boy. Kids, with the help of parents, can make flying planes, moving cars, and sailing boats. And all this with a few sheets of cardboard, a balloon, and other everyday objects.
Without a doubt, this will be a wonderful gift for a kid interested in the science of everything!
Buy the Things That Go experimental toy kit now.
12. Kid's Boxing Set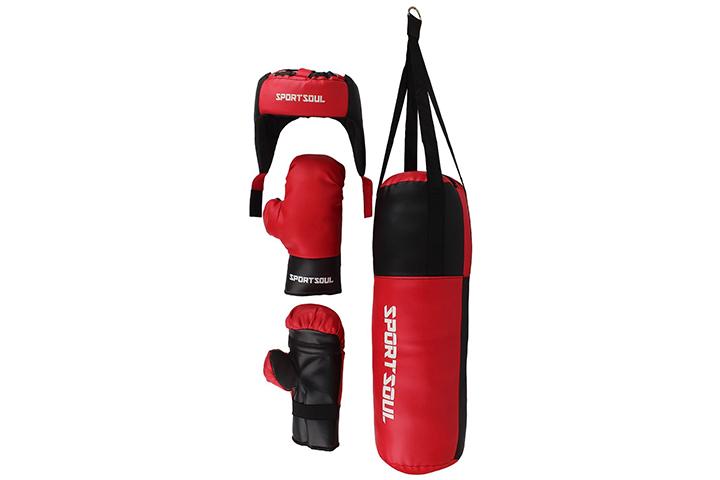 A boxing set for a five-year-old may seem like a bit too much, given the amount of violence he may be exposed to on through TV, movies, and games. But is it?
A boxing set, complete with gloves and head gear is not about violence. It is, in fact, a great way to introduce the child to the sport which helps in strengthening the muscles and is a great cardio. Boxing also improves hand-eye coordination and helps the child become more attentive and alert (2). The best part is that it can be a great way to channel your child's anger. You'd rather have the angry child hit a punching bag than a person, wouldn't you?
Buy the SportSoul Kid's Boxing set now.
13. Play Panda Fun With Shapes Puzzles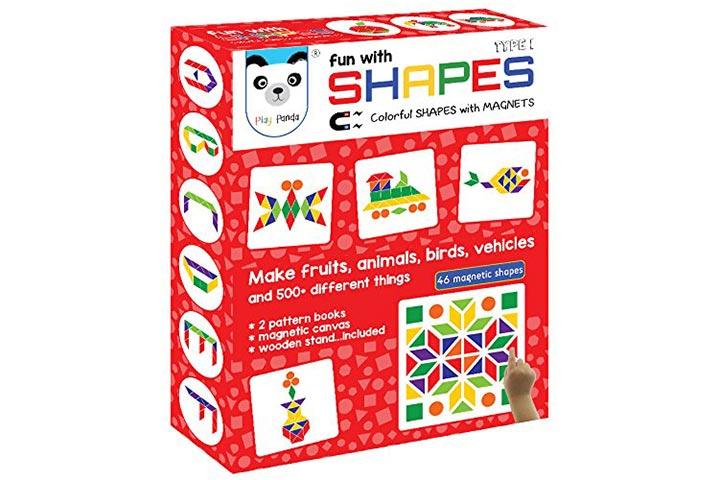 At the age of five, children can count to ten and over, understand geometric shapes, and draw pictures of people, with at least six body parts. Considering that, gifting a five-year-old boy the Play Panda Shape Puzzles can be a good idea. The puzzle set comes with a magnetic canvas on which the child can create any shape that he conjures up.
The set has 46 magnetic shapes and a wooden stand to hold the magnetic board, which helps the child think, imagine, and create.
Buy the Play Panda Shapes Puzzle now.
[ Read: Minecraft Toys For Kids ]
14. Hot Wheels Super Track Pack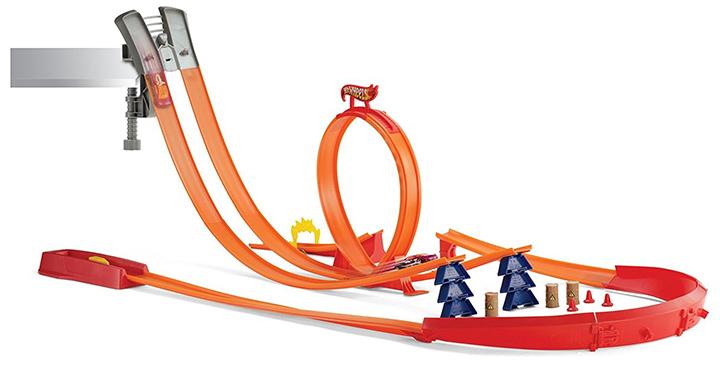 A five-year-old boy can never have too many cars. So your son, nephew, or grandson will always have space for more cars, especially if they're from a brand such as Hot Wheels. The Super Track Pack is a complete racing track set with 35 unique track pieces, gravity-racing clamps, and launchers. The set also contains two Hot Wheels cars.
You can also buy Hot Wheel car collections to add more cars to the track.
Buy the Hot Wheels Super Track Pack now.
15. Supermall Guitar Toy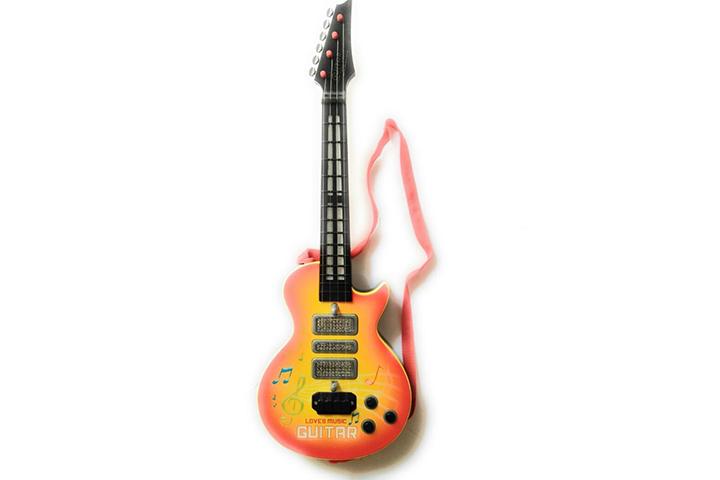 Does your little boy hum the songs he hears on the radio? Does he sing the ad jingles when he watches them on TV? Music is one of the things that a five-year-old kid starts to like and appreciate at that age. If you want to know how keen the kid is about learning music, start by introducing him to instruments.
For starters, get him a musical toy such as the Supermall Guitar. The toy is shaped like an actual guitar and has pre-set tunes and beats. The guitar is battery operated and has flashing lights as well. Ideal for young boys, the guitar makes an excellent gift for a five-year-old.
Buy the Supermall Guitar Toy now.
16. Shifu Safari Animals Augmented Reality Game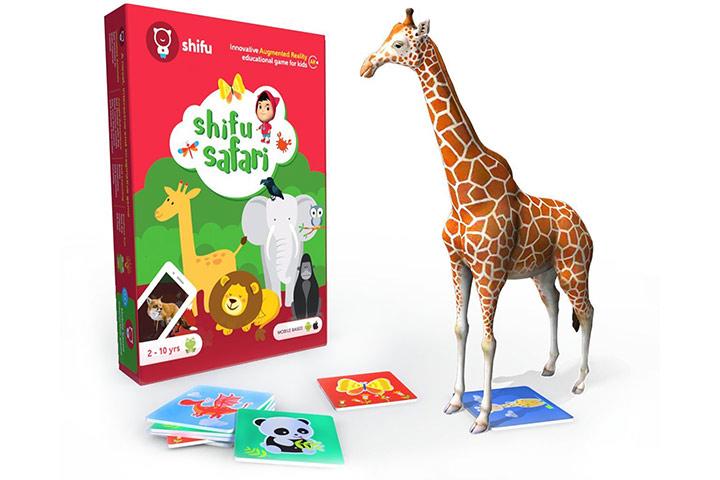 Showing them videos or pictures in a book is one way to teach the children about animals. Another way is to get the Shifu Safari Animals interactive game, which combines physical play and mobile gaming. The Shifu game box contains 60 flashcards that can be used in real-time, in sync with the iOS or the Android app.
Children get to learn about animals in their natural habitat and learn everything about them through interactive game play. The set encourages self-play, imagination creativity.
Buy the Shifu Safari Animals Augmented Reality Learning Series now.
[ Read: Ben 10 Toys For Kids ]
17. Spider-man Inflatable Sleeping Bag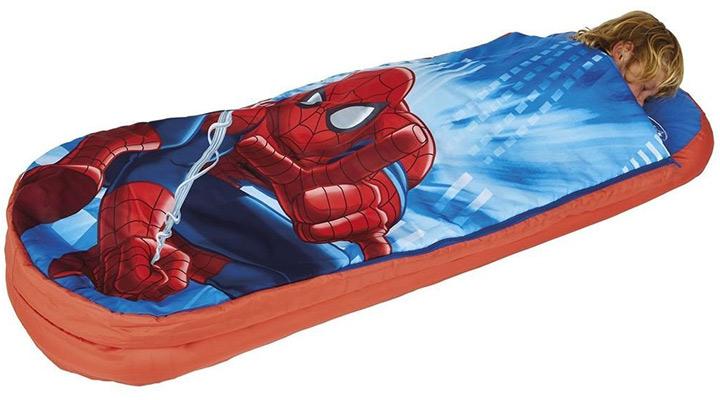 No camping trip or backyard camping activity is complete without a sleeping bag. But will any sleeping bag do? Maybe as it won't be as exciting as the Spider-man Inflatable sleeping bag.
The perfect accessory for a sleepover of little boys or even camping indoors – this sleeping bag is as big as a kid's bed and provides a soft bedding for the child when he sleeps on the ground or floor. The blue and red sleeping bag with a life-size image of Spider-man spread on the top can be the perfect gift for holidays.
Buy the Generic Spider-man Sleeping Bag now.
18. Dancing Robot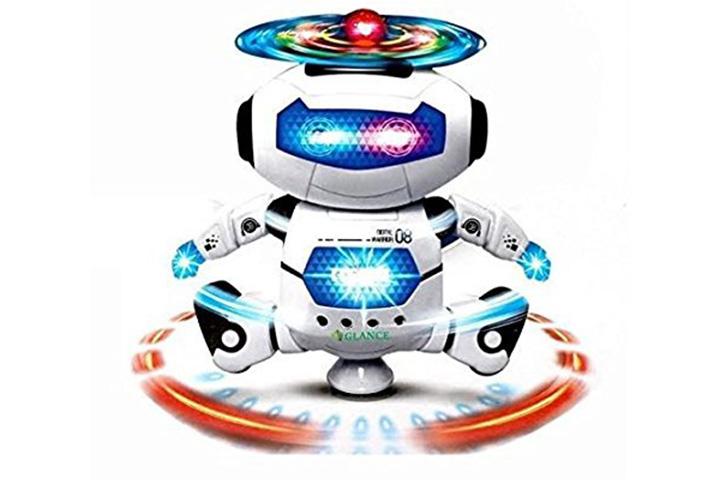 Toys can also be used to get a child interested in technology and science. For instance, getting the child a robotic toy can be a quick and exciting way to introduce him to the world of robotics. The Dancing Robot Toy by Glance is fun to watch. The robot has some really cool 3D dancing moves with flashing lights.
Buy the Glance Dancing Robot toy now.
19. Catterpillar Rock Crawler: The Mean Machine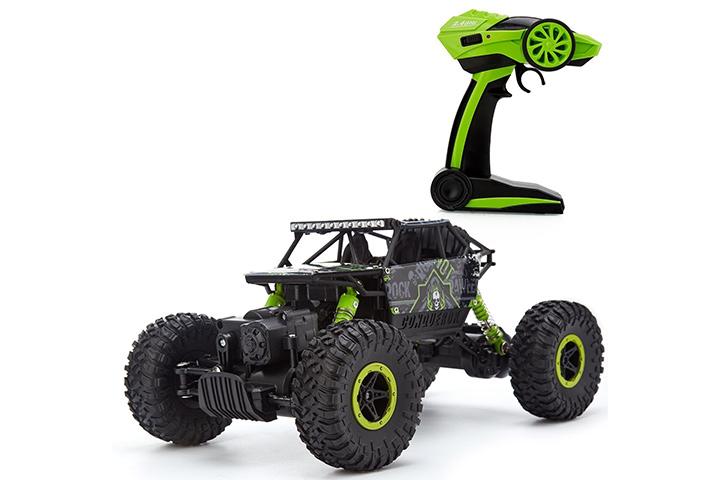 An RC toy that boys will love, the Caterpillar Rock Crawler is one of the better RC car models you can find today. The rock crawler can move on flat terrains and also on harsh driving conditions, once you adjust its tires. The toy has floodlights in the front and an easy to use the remote control to move it in different directions.
The RC car runs on a rechargeable battery, which makes it even better than most models out there.
Buy the Catterpillar Rock Crawler RC toy now.
[ Read: Best Laptop Toys For Kids ]
Besides these, you can also purchase the kid build-your-own jeep kits, backyard safari jackets, stuffed toy chairs, or books. Whatever you choose, keep in mind the developmental milestones of the child. Also remember the child's interests – what he likes to do, how he spends time alone, or how he behaves when around people.
What's your idea of the best gift for a five-year-old boy? Let us know.
Recommended Articles:
The following two tabs change content below.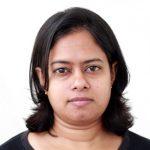 Latest posts by Sagari Gongala (see all)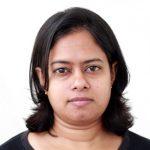 Sagari Gongala
Sagari is a math graduate and studied counseling psychology in postgraduate college, which she uses to understand people better. This skill also helps her write better articles about kids and their behavior. She is meticulous in her research and gives you information that could be the ultimate help you'll need in times of need. An animal lover, vegan, and coffee addict, Sagari puts her mind and soul into whatever she does. During her free time, you'll find her either rescuing a sick/injured animal with a friend, or glued to her couch watching Sons Of Anarchy on Netflix.