Are you expecting? Do you want to get rid of acne that you suffer from during pregnancy? Do you wish to have clear, radiant skin? If you said yes, then using glycolic acid during pregnancy could be the best way ahead. Read our post to learn benefits and side-effects, if any, of glycolic acid during pregnancy.
What Is Glycolic Acid?
Glycolic acid is one of the types of alpha hydroxy acid (AHA) that you can obtain from sugar cane. Today, you can find the acid in most cleansers, moisturizers, exfoliants, and other skin cosmetic products that help you have clear, soft, and glowing skin.
Benefits Of Glycolic Acid During Pregnancy
Pregnant females use products containing glycolic acid while pregnant to get rid of acne and dead cells since it offers many skin care benefits. Let's have a look at the benefits of using glycolic acid in pregnancy:
1. Improves Mottled Pigmentation:
Pregnant women tend to develop mottled skin pigmentation during pregnancy. Long-term use and appropriate concentrations of the glycolic acid helps improve mottled skin pigmentation. The acid penetrates into the dermis, a deeper skin layer and prevents the development of unclean spots and wrinkles (1).
[ Read: Benefits Of Folic Acid During Pregnancy ]
2. Helps Exfoliate Skin:
Glycolic acid helps you exfoliate skin during pregnancy. The acid releases and dissolves all dead skin cells and clears up the blocked pores and reduces blackheads (2).
3. Skin Moisturizer:
Glycolic acid moisturizes to your exfoliated skin. You can flaunt fresh, soft, and radiant skin during pregnancy.
4. Treats Acne:
Glycolic acid is extremely effective in curing acne. The acid treats cystic acne resulting due to sebum and deep blockages of dead skin cells and helps you in getting rid of acne scars during pregnancy (3).
[ Read: Skin Care During Pregnancy ]
5. Prevents Premature Aging:
The AHA acid increases the cell turnover that helps reduce fine lines and prevents all signs of premature aging. You can easily have young and healthy skin cells. The acid makes your skin cells strong and improves their elasticity.
Is Glycolic Acid Safe During Pregnancy?
Most women suffer from acne breakouts during pregnancy. Glycolic acid is one of the most effective cures to treat acne scars during pregnancy. Topical application of the glycolic acid is quite safe during pregnancy to get rid of acne marks. However, you need to take care of the concentration of the acid before using it during pregnancy. High concentrations of the acid make you vulnerable to the side-effects of the acid and can prove harmful to your health (4).
[ Read: Is It Safe to Use Acne Medication During Pregnancy ]
Side-Effects Of Glycolic Acid During Pregnancy
Here are some prominent side-effects of high concentrations of glycolic acid when pregnant.
1. Skin Irritation:
The use of glycolic acid during pregnancy can make your skin sensitive to the sun and increase skin irritation. You may experience burning sensations, pain, itching, reddening of the skin, and development of scars due to the use of the acid (5).
[ Read: Why Is Biotin Needed During Pregnancy ]
2. Abnormal Skin Pigmentation:
In some cases, the usage of glycolic acid during pregnancy increases the chances of the development of abnormal skin pigmentation. As a result, your skin quality and tone deteriorate in quality with lots of uneven spots (6).
Safety Measures To Follow During Pregnancy
If you want to avoid the side-effects of the application of glycolic acid, then it is wise to consult an experienced dermatologist. The dermatologist can recommend appropriate skin care products containing safe concentrations of the acid to use during pregnancy. Usually, 10% or lesser concentration of the glycolic acid is safe for topical application during the pregnancy.
Did you use glycolic acid while expecting? How did you benefit from it? Share you experience with other expecting mothers here. Leave a comment below.
Recommended Articles:
The following two tabs change content below.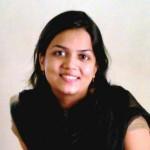 Latest posts by Manjiri Kochrekar (see all)