Goji berries during pregnancy can be highly nutritious for both the mother and baby if taken in adequate quantities. They are juicy fruits known for their medicinal value while also offering several vital nutrients.
The consumption of the berries in moderate quantities may help address general pregnancy-related problems such as constipation and morning sickness. However, eating the berries in excess may cause side effects for the mother and baby.
Read on to learn about the safe consumption of goji berries while pregnant, including its benefits and side effects.
What Is A Goji Berry?
Goji berries, also widely popular as wolfberries, are juicy oblong dark red or orange berries. They grow on the Goji tree, which is around three meters high. Goji berries are native to China and taste somewhere from bitter to sweet. Several parts of goji tree, such as roots, leaves, bark, berries, and other parts, offer several medicinal and health benefits. So, you may enjoy eating goji berries while pregnant to ensure a healthy pregnancy (1).
Is It Safe To Eat Goji Berries During Pregnancy?
Yes, you can enjoy eating juicy goji berries while you are expecting. However, you need to watch how many goji berries you eat, as an excess of it can prove harmful to your pregnancy. In fact, goji berry is popular as a superfood to have during pregnancy. Goji berries promote good growth and development of your fetus. However, if you suffer from high blood pressure, diabetes, or are on anticoagulants, then consult your doctor before you go for goji berries (2).
Health Benefits Of Goji Berries During Pregnancy
The antioxidant and nutrient content in goji berries provide you and your unborn baby several health benefits during pregnancy. Find below some common goji berry benefits in pregnancy.
1. Treats morning sickness
Eating Goji berries during pregnancy helps you treat malaise and morning sickness effectively. So, you can eat a few of the berries every day to alleviate the discomfort during pregnancy (3).
2. Supports prenatal development of the fetus
Your body tends to undergo several changes during pregnancy altering your endocrine and digestive system. So, you need lots of minerals and vitamins to promote the prenatal development of your unborn baby. Goji berries contain lots of vitamins and minerals that help in the appropriate growth and development of your fetus and help you enjoy a healthy pregnancy. Also, antioxidant content of the fruit protects you and your fetus from cell damage (4).
3. Reduces cholesterol
Goji berries help minimize cholesterol levels in your blood during pregnancy. The fruit helps eliminate toxins and other harmful substances from your body that otherwise may prove harmful to your health during pregnancy (5).
4. Boosts hemoglobin
Goji berries contain good amounts of iron. So eating the iron-rich berries during pregnancy will help you prevent iron deficiency and boost your hemoglobin count. Good hemoglobin count in pregnancy will prevent the risk of anemia and its harmful effects such as fatigue and dizziness (6).
5. Cures constipation
Goji berries act as a natural laxative. So consumption of the berries will help you get rid of constipation troubles while expecting (7).
6. Promotes sound sleep
One of the traditional Chinese uses of goji berry is to induce sound sleep and minimize stress. So, eating the nutritious fruit during pregnancy can help you have a sound sleep and minimize your stress (8).
Side Effects Of Eating Goji Berries During Pregnancy
Although there are several health benefits of eating goji berries during pregnancy, an excess of consumption of the berries can endanger your pregnancy. Here, we list some common side effects of eating an excess of goji berries while expecting.
1. Birth defects
High amounts of selenium present in goji berries can lead to birth defects in your fetus. So, you should eat the fruit in moderation while expecting (9).
2. Miscarriage
Goji berries contain betaine, an organic nitrogenous substance, which can lead to uterine contractions that can lead to miscarriage (10).
Goji berries are nutritious fruits that are abundant in antioxidants. Their dynamic nutritional profile makes them a superfood that can impart several health benefits with regular consumption. Most healthy expecting mothers can safely consume goji berries during pregnancy. Eating goji berries in moderation may help relieve morning sickness and support fetal development. However, excessive consumption may have adverse effects, especially when a mother has high blood pressure or takes anticoagulants. Hence, ensure you eat goji berries in moderate amounts as a part of a well-balanced diet.
The following two tabs change content below.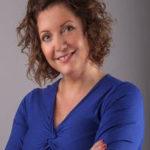 Dr. Elizabeth Roberts
(PhD, MSc, BSc, SRD)

Dr Elizabeth Roberts is a registered dietitian based in Somerset, United Kingdom. She was raised mostly abroad and lived her early life in Norway, Greece and Germany. It was experiencing different eating cultures and behaviors that sparked her interest in food and nutrition. She graduated with an Honours Degree in Dietetics from Harokopio University, Athens, Greece, before returning to the...

more

Ria Saha
Ria is a techie-turned-writer and writes articles on health, with special emphasis on nutrition. She did her B.Tech from West Bengal University of Technology and was previously associated with IBM as SAP ABAP technical consultant. She moved into freelance content writing in 2013 and worked for various websites including MomJunction, Brainpulse Technologies, and Emarketz India.