The teen years are known for their rebellion and the difficulty in trying to adjust to social and family norms. But this is also the time when children are flooded with creative ideas and have the zeal to work on them.
Through proper channelization of these ideas, you will help your teen to become enterprising and at the same time keep him away from negative attractions. Here are a few business ideas for teens that they can try, and enjoy the experience of earning his pocket money.
Top Business Ideas For Teens That Your Can Try Out:
Here are a few unique business ideas for teenagers that you can try out as a first approach to turn an entrepreneur:
1. Become A Pet Handler Or Dog Walker:
Pet owners are always on the lookout for people who can help take care of their pets while they are away. Your teen can look after your neighbor's pets while they are away on vacation, or even after the pets of friends and family members.
Make sure that your teen understands the requirements of the pet. Some owners may ask your teen to come to the house and feed the pet, and occasionally take it out for a walk. Others may ask your teen to feed pets such as birds and fish.
Also, your teen can find out whether the requirement is short-term, for instance if the owners need the service while on vacation, or long-term, when the owners may require the service on a daily or weekly basis.
In some cases, your teen can simply take up the job of a dog walker and turn up to the job at assigned times in a day.
[ Read: How To Make Your Teenager Responsible ]
2. Gift Wrapping Services:
If your teen has a knack for being creative, he or she can do a great business out of gift wrapping service. He can bring in something new and fun to the traditional way of wrapping up gifts, by adding attractive designs and accessories.
The service can be of particular use during festive and holiday seasons when families share gifts, and there is a lot of wrapping to be done.
Your teen can get in touch with corporates and brands nearby to see if they would require any assistance in wrapping up gifts for their employees. This is one of the small business ideas for teens to start!
3. Washing Cars:
Your teen can make some money by washing your neighbors' cars. Families often find it difficult to make time for a thorough car wash, and professional services can be expensive.
Ask your teen to speak to them and ask if they would be willing to get their cars cleaned at home. Your teen can offer services such as washing the car from outside and cleaning it up from the inside. He can charge his customers based on the frequency of the wash and other requirements.
4. Grocery Shopper:
Grocery shopping is one chore that is inevitable but difficult during the busy weekdays.
Your teen can find out if your neighbors are looking for somebody who can do grocery shopping for them daily, on alternate days or once a week.
Your teen can also get in touch with senior citizens in the area and offer them help with shopping for groceries by either accompanying them to the store or doing it alone.
5. Personal Shopper:
Personal shopping service is similar to grocery shopping. With modern lives becoming busier by the day, most families find it difficult to set time out to go and shop for basics.
As a personal shopper, your teen's work will include planning the shopping schedule such the best option for the individual or the family as a whole, the best place to get it, adjusting it within a given budget, and finding suitable deals.
For instance, some families may ask your teen to help them find the perfect gift for a family event they have to attend, or get them a particular dress or shirt in a pre-decided color and size or find the best option that comes closest to the requirement.
6. Creating Handmade Gifts:
If your teen loves to participate in art and craft projects, setting up a handmade gift business can be a good idea to make more money while enjoying the work.
There is a host of options out there for your teen to tap into when it comes to creating handmade gifts. He can try preparing candles and soaps, manicure and pedicure sets that fit in a jar, and customized cards and painting sneakers and personalized gifting items.
Festive and holiday seasons are the peak times for this business while events such as birthdays, weddings, baby shower and such also fetch customers.
[ Read: How To Improve Teens Decision Making Skills ]
7. Homemade Snacks And Goodies:
As more and more people are turning towards the goodness of homemade food, your teen can easily turn the love for baking into a full-fledged business idea.
Your child can offer several options such as homemade cookies, cupcakes, cakes, simple desserts, ready-to-eat salads in a jar, heat and eat meal ideas and more that are easy to carry to work, your teen can explore with a whole set of recipes that are available to try out.
Invest in some cute and classy packaging ideas and see the orders pouring in. It can be one of the easy business ideas for teenagers to make money.
8. Repairing Computers Or Gadgets:
By now, your teen is probably very good at repairing and troubleshooting problems with the computer, the internet or any other gadget around the house. He can use this skill to offer repair services.
If you are comfortable with the idea, your teen can make house calls to help take care of gadgets and computers. If you are not comfortable with him making home visits to strangers, you can always tie-up with a local shop that will allow your teen to come in and work there.
Another option is to open his shop in your backyard or garage.
9. Social Media Marketing Or Campaigning:
Your teen's habit of spending time on social media can turn into a significant source of income for him.
Help your teen identify the areas of social media marketing that he is comfortable with. He may love to write about campaigns and engage the audience, or may be good at marketing and networking about various things on social media.
You can ask your teen to tie-up with sites or blogs where there is scope for working on such social media projects.
10. Tutoring Services:
One of the easiest ways for your teen to start making money and also be popular in the locality is by offering tutorial service.
He can offer the service based on his comfort level in a particular stream such as mathematics, science, computers, foreign languages, history, geography, economics and more.
Also, your teen can choose to pay home visits.
[ Read: Tips For Preparing Teenagers For The Real World ]
11. Customer Support Or Service:
Depending on the time amount of free time, your child can tie up with local business and work as their backend customer support.
In most cases, it will involve handling phone calls from customers and answering basic queries, or forwarding the calls to the person concerned.
Your teen can dedicate a few hours each day to the same, or choose to work a few days each week or during the weekends.
12. Lawn Service Provider:
If your teen loves gardening, he or she can work as a lawn service provider in your neighborhood. People love to have a well-maintained lawn but find it difficult manage.
Professional lawn service providers charge high, and this where your teen can come in by doing the basics of lawn care as well as offering some additional and special services.
For instance, your teen can work to remove the fallen grass and snow from the garden and tend the grass and weeds. Additionally, decorate the lawn, especially during any celebrations or during Christmas and New Year.
13. Baby Sitting:
If your teen is good with babies or kids, and if he has the experience of looking after a younger sibling at home, babysitting can be a good option.
Make sure that your teen is available on Friday and Saturday nights, as those are the days when parents may mostly need a babysitter. If your teen has time during the day, he can also look after the kids during weekdays and especially after school.
Depending on how many kids your teen has to look after, he can make house calls or arrange play dates at your place.
14. Buying And Re-Selling:
Another great business idea that your teen can try out is to buy items and re-sell them at a higher price.
There are various flea, open and wholesale markets where he can find clothes, show pieces, books, CDs, baseball cards and other household items.
Your teen can visit these marketplaces or also try and find good deals online.
Once your teen has enough things to sell, you can help him set up a stand in your yard or garage. Alternatively, your teen can first find out about the type of things that are in demand near your area and source them for those who need them.
15. Craft Jewelry:
Craft jewelry is in vogue these days. The final product may be beautiful, but it often does not take much time and money to make them.
If your teen is interested in art and craft activities, you can encourage them to start it as a small business idea.
There are a lot of options that your teen can experiment with when it comes to making art jewelry. The more creative and different your teen wants to be the better will be the uniqueness factor. Your teen can also try out new ideas each time to give clients fresh and personalized pieces.
Interesting items that your teen can use while making art jewelry are fabrics, ceramic, stones, artificial gems, metals, plastic, wood, shell, bones, and paper.
[ Read: Everyday Life Skills For Teens ]
16. Making Candles:
Candles are a rage, and can fetch good money as they can be made at home at a minimal cost.
Your teen can get inspiration for different design ideas from online craft sites as well as from various trips to the candle stores. He can also mix and match different scents to create some exotic smelling candles.
Depending on the season, your teen can play around with the scents, such as summer special scents, tropical scents, winter special, fall, Halloween pumpkin scents and such.
Once your teen has a collection, you can help him sell the candles to your neighbors and family members as well as open an online store, or sell them on different sites.
17. Running Errands:
Running errands for neighbors is a simple job that can fill your teen's pockets. Make sure that he updates you on where he may be required to go.
He will first have to plan the time of the day and the days in a week when he or she will be free and available.
In addition to running errands, your teen can also offer to do a few basic house chores such as laundry and cleaning.
18. Fixing Bikes:
If your teen is comfortable with a bike, he or she can start bike repair and maintenance service. He can do home calls or ask neighbors and friends to drop in with their bikes that need a go-over.
If your teen is not that comfortable doing the same, he or she can also offer to take the same to the relevant store and get it done, and charge a small fee for the same.
19. Growing Herbs:
With focus turning on to eating fresh food, your teen can offer to supply fresh herbs to neighbors.
He can grow herbs in a window garden, in the backyard or on the balcony. Herbs like mint, basil, dill, sage can be grown without any special efforts.
Before your teen starts to grow herbs, make sure he understands how to do it, and does thorough research on the type of herbs.
It is also a good idea to join a small course for him to learn basic things about growing herbs, how to tend them, what herb grows best under what condition and so on.
20. Homemade Chocolates:
Chocolates are always in demand, and unlike the ones that are available in the store, your teen can make them at home and customize them based on the taste and preferences of his customers.
It is an especially good business for special occasions and festive seasons and holidays. Your teen can also take orders for birthdays, parties and events, and cater to various client demands.
To make sure that your teen does a good job out of it, you can enroll him or her in a small course where he can learn chocolate making from professionals.
21. Car Pooling For Kids:
Many parents find it difficult to drop and pick up their children from school, and after-school classes.
Once your teen has a driver's license and you are sure that he is a safe driver, you can allow him to start a service that will provide car-pooling services for kids.
Having too many kids in the car can lead to a lot of noise and distraction. So make sure that your teen is comfortable in such situations and will not have trouble driving.
Once your teen settles in the service, he or she can extend the car-pooling service to senior citizens, pregnant women, or anyone else who is not able to drive but needs to go from one place to another.
22. Party Decorator:
If your teen is creative, he can offer to decorate houses and do up the interiors to host parties and small events.
While this will not necessarily be an event management job, your teen can simply fill in to do the decorations and also take care of the overall look.
The business can have demand throughout the year as such services are required for all kinds of celebrations such as birthdays, anniversaries, baby shower, teen parties, pool parties, lawn parties, summer parties, barbecue parties, kitty parties and such.
In addition to doing decorations for home events, your teen can also do a tie-up with local restaurants and venues where events are held and offer to help with their decorations.
23. Party Decoration Provider:
An alternative to the decoration job is to supply the material that is needed for decoration.
Your teen will first have to meet the clients and understand the type of party they are hosting and the material they would need. He can source the same on various party specific sites to get the best deal.
Other areas from where your teen can source the party decoration items are wholesale markets and off-beat places such as flea markets or old stores that often have interesting and quirky elements which can add spice to a party.
As a parent, you should encourage any such ideas in your teen that will allow him or her to use his time, energy and potential in a positive way. Starting a business during the teen years may not always lead to huge success, but it can be a great learning step nonetheless.
Moms, did you ever try doing something like this when you were a teen or has your teen expressed an interest in the same? If yes, do let us know which of the above teen business ideas appeals the most to you.
Recommended Articles:
The following two tabs change content below.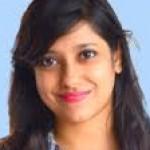 Latest posts by Debolina Raja (see all)