Holding a baby for the very first time is one of the most exciting and memorable moment in any woman's life. However, things can turn out scary if the baby gets gray baby syndrome.
It is the toughest moment for any new mother whose baby is suffering from such syndrome. This article provides a clear guidance about gray baby syndrome and its causes and treatment.
What Is Gray Baby Syndrome?

Chloramphenicol is the main cause of GBS or gray baby syndrome. This antibiotic is mainly used for bacterial meningitis and Rickettsia.
It is a rare and serious side effect that occurs in newly born or premature babies up to the age of 2.
Mothers who are treated with chloramphenicol injection during labor can give birth to babies with such syndrome.
[ Read: Asthma In Babies ]
About Chloramphenicol:

Chloramphenicol antibiotic is used to fight with bacterial infection when other antibiotic doesn't work.
Usage of intravenous chloramphenicol leads to gray baby syndrome. For this reason this drug has been limited.
Some other serious side effect associated with this drug is bone marrow toxicity.
In the west, this drug is used in eye drops or ointment to treat bacterial conjunctivitis.
Other less serious side effects includes:
Fever
Rash
Headache
Vomiting
[ Read: Heat Rash In Babies ]
About Gray Baby Syndrome:

Gray baby syndrome is caused due to accumulation of the toxic antibiotic called chloramphenicol.
Due to a lack of glucuronidation reactions, babies cannot break down high dosage of this drug.
The drug gets built up in the bloodstream causing cardiovascular collapse.
Chloramphenicol accumulation in the blood causes:
Low blood pressure.
Blue lips, nail and skin (this is due to lack of oxygen in blood, which can often lead to death).
Death in 40% of case.
Symptoms:

The grey baby syndrome symptoms generally begins with 2 to 9 days after the treatment has been started.
Cardiovascular collapse
Gray skin color
Abdominal swelling
Low blood pressure
Low body temperature
Irregular breathing
Vomiting
Refuse to suck liquids
Green stools
[ Read: Transient Tachypnea Of The Newborn ]
Treatment:

Here are the ways to treat grey baby syndrome:
Discontinuation of the drug.
Exchange Transfusion (where a portion of the baby's blood is removed and replaced with donated blood).
Oxygen supply.
Haemodialysis Or peritoneal dialysis.
Dosages of the medicine should be limited.
Blood level should be monitored.
Charcoal hemoperfusion.
Prevention:

Today with newly invented drugs for bacterial infection, the usage of chloramphenicol has decreased dramatically. In any case, do not take this drug without consulting your doctor.
Chloramphenicol is a must avoid drug and should not be given to premature infants or children.
This drug can be passed on to infant through breast milk and therefore it is unsafe for mother's to take during labor or while breast feeding. If treatment is stopped with the first sign, the infant can recover.
Chloramphenicol injection can cause other side effects. Call your doctor immediately if you have unusual problem while taking this medication.
Those who recover from this drug exhibit no sequel or after-effects.
Toxic effect has not been seen in newborns when 1g of this antibiotic is given every 2 hours to the mother in labor.
If you have any doubts at all, talk to your doctor about this drug and its risk during labor or to children.
Though Chloramphenicol has been labelled dangerous, if you follow the instructions and take it in prescribed dosage only after explicit consent from your licensed medical professional, it will not cause GBS. Before you take any drug, it is best to do some research about it and consult your physician to learn about its associated risks.
If you or someone you know is using this medication, do let us know your story, in the section below .You information about gray baby syndrome would be helpful to many moms.
References : 1
Recommended Articles:
Comments are moderated by MomJunction editorial team to remove any personal, abusive, promotional, provocative or irrelevant observations. We may also remove the hyperlinks within comments.
The following two tabs change content below.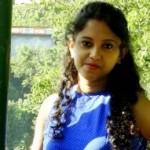 Latest posts by Sudeshna GuhaSarkar (see all)