Green tea is a favorite among many people due to the health benefits it offers. However, if you are unsure about the benefits and side effects of green tea for children, we will help you find the answers in this post.
Green has been scientifically proven to aid weight loss, improve cardiovascular health, and improve mental alertness. In addition, the high amount of antioxidants present in green tea may help strengthen children's immune systems and prevent signs of cold and flu. Read on to know more about the benefits and side effects of green tea for children.
What Is Green Tea?
You can brew green tea by boiling the leaves of the Camellia sinensis plant in hot water. [1] Sometimes, a green tea extract is also used as a medicine.
Some of the health benefits that green tea consumers attribute to the beverage are:
Drinking green tea improves cardiovascular health as it helps prevent clogged arteries and low blood pressure.
It is rich in antioxidants and helps to prevent various types of cancer, like endometrial cancer and ovarian cancer.
Regular and prolonged intake of green tea can improve bone density in menopausal women and prevent osteoporosis.
Green tea also helps prevent Parkinson's disease.
It is important to note that excessive intake of green tea for your child can also have negative effects.
The Side Effects Of Serving Green Tea For Kids:
Green tea is a proven 'healthy' beverage for adults. Research is yet to prove how green tea can boost the health of children hence most doctors do not recommend it.
Here are some side effects of green tea that you should consider before giving it to your children:
Green tea contains caffeine, and its excessive consumption can cause hyperactivity, headache, sleep problems, vomiting, diarrhea, irritability, irregular heartbeat, tremor, heartburn, dizziness, convulsions, and confusion.
Green tea adversely affects the absorption of iron from food and may cause anemia in your growing child.
Drinking green tea can interfere with certain medications and can cause negative reactions.
Green tea consumption can weaken the bones of your kid as it increases the amount of calcium flushed out from his body in urine.
Your kid may develop a food allergy after consuming green tea.
Drinking green tea can reduce his body's absorption of thiamine. A deficiency of thiamine in the body can cause Beriberi. It is a disorder of the nervous system and can cause weakness in your kid's limbs, impairment of his sensory perceptions, irregularity in his heart rate and more.
Green tea also contains a very high amount of oxalic acid and can lead to the formation of kidney stones.
If your kid has IBS concerns, it may worsen diarrhea and IBS ( Irritable Bowel Syndrome) symptoms.
 Benefits Of Giving Green Tea To Kids
Sometimes, giving green tea for children may work wonders for them in the following ways:
You may give your kid a little green tea if you feel he is always tired and lacks energy. Make sure you watch out for any food allergy. If he seems energetic and happy, you may give him a very small quantity of green tea next day as well.
Green tea contains the compounds catechin and amino acid theanine. Drinking green tea on an average of five cups a week could help him fight off influenza. [2] Honey can be added to warm green tea for additional benefits.
Having green tea may reduce his chances of developing a cavity and bad breath as it contains catechin that works against these. Add lemon to your green tea for its antibacterial properties. Remember that there is no adequate research to back this claim yet.
Green tea is helpful to adults when consumed in moderation, but its effect on children is yet to be demonstrated. While green tea for children can provide them with energy and help them against influenza, cavities, and bad breath, it also contains caffeine and oxalic acid, which can be harmful to kids. It can also have a negative impact on iron absorption from meals, cause a food allergy, interact with some drugs, and cause IBS in kids, among other concerns. Therefore, it's best to see a doctor before giving your child green tea.
The following two tabs change content below.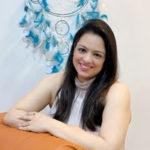 Shivani Sikri
(Public health and Clinical Nutrition & Dietetics)

Shivani Sikri is the chief nutritionist and co-founder of Nutri4Verve. After completing her Masters, Shivani Sikri did a postgraduate in nutrition and health education, a postgraduate diploma in public health and nutrition (PGDPHN), and a postgraduate diploma in nutrition and clinical dietetics. She has also completed her certification in Nutrigenomics from the US.   Shivani recommends a well-balanced, holistic lifestyle...

more

Debolina Raja
Debolina Raja came into the writing world while she was playing around with words and participating in various literary events. In the professional world, she found her writing interest in various genres such as health, wellness, parenting, relationship, and brand management. Having done a Masters degree in English literature from Delhi University, she loves reading, heading out on road trips, hibernating...
more