[Estimated read time: 4 minutes]
There's a popular saying- good habits start early. Now that your child is old is enough to go to school and start with the learning phase of his life, you will need to start educating him about importance of good habits as well.
Healthy habits need to be started early- the earlier your child is introduced to them, the lesser effort he will have to make to inculcate them in his day to day life.
10 Must Good Habits For School Children:

Here is the list of good habits for students that you must introduce as they get started into school.
1. Eat Healthy Foods:

This one's probably the toughest of them all. Just like most other children, your child too will be tempted to grab a bag of chips or a packet of biscuits.
Explain the importance of healthy eating and how junk foods could be harmful for health.
Make homemade versions of fast food snacks like noodles, pasta and pizza for your child occasionally.
[ Read: Homeschooling Versus Public School ]
2. Table Manners:

This is definitely one of the most important points among good habits list you need to educate your child about. It's now time to start treating your child like an adult as he sits at the table for dinner.
[ Read: Parenting Tips for Preschoolers ]
3. Brushing Twice a Day:
Younger children are often lazy when it comes to brushing their teeth.
Make sure you take a few minutes to educate him about the importance of proper brushing.
Try and make brushing a fun-filled activity by occasionally allowing him some sweet treats if he promises to brush right after he has them.
4. Sleep On Time:

Get your child to establish a correct sleep schedule.
It will be the most important when your child starts going to school.
Stick to a regular bedtime yourself. Your child is less likely to be awake if you aren't.
[ Read: How to Develop Child Brain ]
5. Play Outdoors:
It's easy to get glued to the TV screen watching cartoons or playing screen games, but that's not what you would want your child to be doing.
Get out with him for some fresh outdoor activities every day.
Encourage physical activity.
[ Read: Impact Of TV On Children ]
6. Cleaning Up The Mess:

It's always a good idea to get your child clean up the mess in his room.
Allot him a span of 10-15 minutes a day to make sure all his toys, books and stuff are placed at their appropriate places.
You can always reward him with his favourite home-cooked snack afterward!
7. Be Responsible With Money:

If your child is old enough that you start to offer him pocket money, educate him about being responsible with money.
Get him a piggy bank.
Encourage him to save his money and manage his expenses within a given budget (you do it all the time- and it's time to let your child know that too).
8. Say 'Please' and 'Thank You':

Another basic rule you need to educate your child about. 'Please' and 'Thank You' are magical words that can handle most jobs without any hassles, and that's what you would want your child to know.
[ Read: How To Promote Positive Behaviour In Children ]
9. Sharing Is Caring:

It is one of the very important good habits for school children.
If your child is an only child, you will need to explain how sharing transforms as an important part of life.
Educate him about how sharing doubles up the joy and how he is lucky enough to have a particular toy or object while others are not.
Siblings usually have no problem with this one (in most cases). If there are issues then you know how best to teach your children the art of sharing.
[ Read: Healthy Habits For Kids To Teach ]
10. Don't Litter Public Spaces:

Explain to your child about how littering public places like a park or a garden is a symbol of a bad citizen. Ask him to always throw away trash in a dustbin and play his part in being a civilized citizen.
Help your child, following these simple habits, will surely go a long way in developing his habits and shaping his personality. Explain him how following these simple good habits at school will make him a better person.
Don't forget to tell us what good habits in school you taught to your darling.
Recommended Articles:
The following two tabs change content below.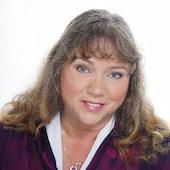 Katherine Paxton
(Applied Psychology Program)

Katherine Paxton is an internationally-known award winning author of the book "Counselling people on the autism spectrum; A practical manual". She graduated from a tri-university Applied Psychology Program of Campus Alberta (University of Alberta, Athabaska University, and University of Lethbridge). Katherine has supported people with diverse abilities for over a quarter of a century, including 15 years as a counselor...

more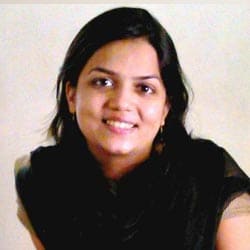 Manjiri Kochrekar
Manjiri is a freelance writer with experience in writing on a wide range of topics, including travel, education, yoga, and children's activities, fun and learning. She is passionate about creative writing and loves to put her thoughts into words. Manjiri excels in breaking down complex information, ideas and aspects of life into simpler elements for an easy read.