Accutane (brand name Isotretinoin) is a prescription medication used to treat severe cases of acne (such as Nodular Acne). This drug is a member of family known as Retinoids, closely related to Vitamin A.
Accutane has been banned in the recent times by FDA due to its dangerous effects on pregnancy and the birth defects on the fetus. Sadly, other forms of Accutane are still available in the market under different names. If you are pregnant or planning to conceive, it is very crucial for you to understand what is the link between Accutane and pregnancy.
Accutane And Pregnancy
If used during or just before conception, Accutane can cause severe damage to the mom-to-be.
Miscarriage is very common if the pregnant woman continues to be on Accutane medication.
It also causes serious birth defects to the growing baby inside the womb.
If you suffer from acne and have been using or contemplating using Accutane soon, here are few vital things that you need to know about the dangers surrounding the usage of this drug while or before getting pregnant.
Women Who Should Not Take Accutane
Most women do not know the kind of impact Accutane can have. Sometimes, the birth defects are caused in the womb way before woman knows that she is even pregnant. Cases of premature births and infant deaths have also been reported in the cases of subjects using Accutane.
Below are the individuals who should stay away from using this drug:
Pregnant Women
Woman planning pregnancy
Women who have intercourse without birth control measures
Women who are breastfeeding
[ Read: Ibuprofen During Pregnancy ]
Birth Defects Caused by Accutane During Pregnancy
Accutane causes birth defects in the fetus, even when taken in the minimal quantity during pregnancy. Birth defects caused by Accutane or Isotretinoin are as follow:
1. Hydrocephaly:
This is a cognitive birth defect, where the fetus develops enlargement of the fluid spaces in the brain. This birth defect goes on cause other mental disabilities and brain related diseases in the later stages of life.
2. Microcephaly:
This is a physical deformation, where the baby will be born with small head and brain.
3. Cognitive Abilities:
Intake of Accutane causes serious damage to the brain development of the baby. This will eventually lead to mental and intellectual disabilities.
4. Physical Abnormalities:
Other deformities like ear and eye abnormalities are possible
[ Read: Folic Acid During Pregnancy ]
5. Cleft Palate:
Facial deformities and cleft palate are caused by the usage of Accutane
6. Heart Defects:
Accutane also affects the cardiovascular development of the baby while still in womb. The babies are likely to be born with heart related defects and diseases.
iPLEDGE Program – A Fight Against Accutane
FDA has commenced a powerful program in United States of America called iPLEDGE in 2005 to help women be more aware of the uses of Accutane. There are things women should do under iPLEDGE while using Accutane:
Any woman who plans to become pregnant should consult her doctor while using Accutane.
She should have two negative pregnancy tests before starting the Accutane medication.
Woman using Accutane should sign a patient consent form confirming that she fully understands the risks associated with Accutane.
Accutane users should agree to use effective birth control methods from at least 1 month before using the drug and till 1 month after stopping the use.
Women under Accutane treatment should not get pregnant during the treatment.
If you are using Accutane for the severe type of acne and suddenly become pregnant (or planning for baby), you have to immediately stop taking the drug and call your health care provider. Talk to your doctor for more inputs so that you are in the safe hands.
Do share your experiences and views on accutane in pregnancy with us in the comment section below.
Take care!
Recommended Articles:
The following two tabs change content below.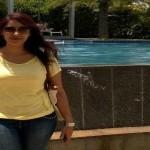 Latest posts by Deepa Balasubramanian (see all)