Isotretinoin, mainly sold under the brand name Accutane, is a retinoid medication that is primarily used for the treatment of acne and certain types of skin cancers. However, the use of Accutane during pregnancy is not highly recommended by the Food and Drug Association (FDA), as it may increase the risks of congenital disabilities in the fetus. Thus, it is recommended to test for pregnancy before starting the use of the drug and even during the usage period. Read on to know more about the use of Accutane when pregnant and its side effects. (1).
MomJunction tells you why Accutane should not be taken during pregnancy, and its side effects.
When Should Women Not Have Accutane?
Since Accutane causes birth defects, the US Food and Drug Administration (USFDA) recommends women, who fall under the below categories, to avoid taking the drug (1).
Pregnant women
Women planning for a pregnancy 

or who may become pregnant

Breastfeeding women
Accutane use is restricted since it can have major adverse effects on pregnancy.
Why Is Accutane Dangerous For Pregnancy?
Accutane is a metabolite of vitamin A, also known as retinoid. Within limits, these retinoids are essential for growth of the embryo. They function at a genetic level and regulate the formation of embryonic structures during the fourth week of pregnancy.
But excess of these retinoids could be fatal for the developing embryo. Higher quantities of Accutane exposure can cause malfunctioning of the Hox genes, which are responsible for regulating the patterning of embryonic structures during the fourth week of development (2).
Such malfunctioning in genetic expression can cause serious fetal abnormalities.
What Are The Effects Of Accutane During Pregnancy?
The USFDA categorized Accutane under Pregnancy Category X, which means the drug can cause adverse effects on the fetus and the potential risks outweigh the benefits of the drug in pregnant women (1).
Effects On The Developing Baby
Women who are exposed to Accutane during pregnancy reported an increased risk of spontaneous abortions and preterm birth. In a study of 115 pregnancies among women exposed to Accutane, there were 21 spontaneous abortions and 26 live births with birth defects. In another study of 36 pregnancies, it was found that eight women had spontaneous abortions, and five had birth defects (3).
The fetal abnormalities of Accutane can be grouped into five categories (1) (3):
Craniofacial: Abnormalities in face, eyes, ears, skull, cleft palate, depressed nasal bridge.
Central nervous system: Cerebral abnormalities, cerebellar abnormalities, hydrocephalus (fluid accumulation in the skull, resulting in enlarged head), microcephaly (smaller head size due to abnormal brain development), cranial nerve deficit.
Cardiovascular: Fallot's tetralogy (defects in the formation of the heart), transposition of great vessels, septal defects, aortic arch hypoplasia (interrupted aortic arch)
Thymic: Abnormalities in function, formation and development of the thymus, and parathyroid hormone deficiency.
Miscellaneous: Spina bifida, limb reduction, IQ scores less than 85 with or without other abnormalities.
In a few cases, embryonic and fetal death also occurred due to certain abnormalities. So, women of childbearing age are advised to either not to get pregnant while on Accutane medication or stop using Accutane as soon as they find out they are pregnant.
Side Effects of IsoTretinoin
Accutane not only causes birth defects but also affects the woman. The following are the general side effects of Accutane on pregnant and non-pregnant women.
Allergic reactions: Some patients can have a hypersensitivity to the parabens present in the Accutane capsules.
Psychiatric disorders: This medication could cause depression, psychosis, and rarely cause suicidal ideation, aggressive and violent behavior.
Intracranial hypertension: Use of Accutane can also cause disturbances in pressure in the skull, which can result in headache, nausea, vomiting, and visual disturbances.
Serious skin reactions: Post-marketing reports state that Accutane can cause serious skin conditions such as Stevens-Johnson syndrome and toxic epidermal necrolysis.
Inflammatory bowel disease: Accutane is said to be associated with inflammatory bowel disease in patients with a history of intestinal disorders.
Skeletal system disorders: Calcification of tendons and ligaments, decrease in bone mineral density, with symptoms such as back pain, myalgia (pain in the muscles), and arthritis.
Neurological: Dizziness, headache, insomnia, lethargy, nervousness, seizures, stroke, and weakness.
Other abnormalities Such as bronchospasm, hearing and vision impairment, decrease in the red and white blood cells.
Accutane is available in topical form, and you should be careful about its use too.
Are Accutane Topical Creams Safe During Pregnancy?
According to the European Medicines Agency (EMA), topical retinoids are less likely to cause harm to the unborn child. Still, as a precaution, you may avoid them during pregnancy, and if you are planning to have a baby (4).
What To Do If You Are On Accutane And Become Pregnant?
Doctors who prescribe Accutane have strict regulations on the use of contraception during accutane use (5). Even after all the precautions, if you get pregnant, then you should stop taking the medication and consult your doctor.
The US National Teratology Information Service recommends that women who wish to continue the pregnancy after getting exposed to Accutane should have alpha-fetoprotein testing at 16 to 19 weeks gestation and undergo a targeted ultrasound and echocardiography at 20 to 21 weeks gestation (3).
How Long After Stopping Accutane Therapy Is It Safe To Get Pregnant?
The elimination half-life of Accutane is 10-20 hours, whereas it is 17 to 50 hours for its metabolite. However, studies on women in their childbearing age revealed that the half-life could vary and could be longer than the previous values. Therefore, it is difficult to determine the safe time to become pregnant once the use of Accutane is stopped. The maximum time required for the drug levels to reach baseline would be 35 days (6).
However, further studies are required to determine the safe period when a woman can become pregnant after the administration of Accutane (7).
Are There Any Long-Term Side Effects Of Accutane on Pregnancy?
Although it is said that there are no known long-term fetal effects of Accutane on pregnancy, medications such as Accutane should ideally be used only when the acne is severe and not treatable with other medication.
iPLEDGE Program On Accutane
This is a drug program by USFDA to monitor and safeguard the health of women, who take Accutane in their childbearing age.
According to the USFDA, Accutane should only be dispensed by those pharmacies that are registered under the iPLEDGE program. Once registered, all pharmacists and patients should comply with the below rules (8).
They should know the risk and severity of fetal birth defects caused by Accutane.
The pharmacists should only dispense FDA-approved Accutane and obtain the drug from only registered wholesalers.
The patient should understand the potential harm of Accutane on the fetus and the risk of getting pregnant.
Accutane should not be shared with anyone, even if they have similar symptoms.
Patients under Accutane medication cannot donate blood up to one month after stopping the medication.
The patient should comply with the pregnancy testing as well as the use of contraceptives.
Accutane is one such drug, which needs to be avoided before and during pregnancy and even during breastfeeding. If you have been using it for acne, then make sure you are following all the precautions before you get pregnant. The best way to go forward is to talk to your doctor and tell them about your pregnancy plans.
Accutane is a topical retinoid that effectively works on cystic acne, but its use during and before pregnancy is not recommended. Since its effects on breastfeeding infants are unknown, its use during breastfeeding is also discouraged. Thus, if you want to use Accutane and plan to get pregnant, discuss your plans with your doctor. If you get pregnant while using Accutane, consult your doctor as you may need to undergo certain tests at a specific gestational age to determine its effects on the fetus.
References:
MomJunction's articles are written after analyzing the research works of expert authors and institutions. Our references consist of resources established by authorities in their respective fields. You can learn more about the authenticity of the information we present in our
editorial policy
.
The following two tabs change content below.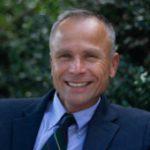 Dr. Christian Pope
(DO, FACOG)
Dr. Christian Pope is Board-certified in Obstetrics & Gynecology, and a Fellow of the American Academy of Obstetricians and Gynecologists. He is a long-standing medical staff member and past chairman of Obstetrics and Gynecology at St. Luke's Hospital of SouthCoast Hospitals in New Bedford, Massachusetts and is in private group practice at Hawthorn Medical Associates, Inc. He is a member...
more

Shreeja holds a postgraduate degree in Chemistry and diploma in Drug Regulatory Affairs. Before joining MomJunction, she worked as a research analyst with a leading multinational pharmaceutical company. Her interest in the field of medical research has developed her passion for writing research-based articles. As a writer, she aims at providing informative articles on health and pharma, especially related to...
more