Green beans are often a leading choice for the baby's first food. The vegetable, which is botanically a fruit, is rich in fiber, packed with several essential vitamins, and contains protein. However, most parents are skeptical about including green beans in their babies' diet. So MomJunction gives you a lot more information on green beans for babies. Read on!

When Can Babies Have Green Beans?
You can introduce green beans in the baby's diet after he is six months old (1). However, green beans can be hard to puree due to their rich fiber content, and, therefore, some experts recommend introducing the beans after nine months (2).
This green vegetable provides several nutritional advantages to a growing infant.
Health Benefits Of Green Beans For Babies
Green beans, also called snap beans, contain several nutrients that play a vital role in the healthy growth of an infant.
Good for the baby's vision: Green beans are rich in beta-carotene, which is the precursor compound for the formation of vitamin A in the body. Vitamin A keeps the retinal cells healthy and prevents their premature degeneration, which eventually helps in improving vision. Including green beans in your infant's diet is a good way to keep his vision in its top-notch condition (3).
Boosts immune system: Green beans contain several vitamins and micronutrients such as zinc. These compounds are vital for healthy immune system cells. Zinc even helps in healing wounds faster and keeps infections at bay. In fact, experts recommend green beans to fight against flu (4).
Ideal source of vitamins for infants with gluten allergy: Such infants run the risk of developing vitamin B deficiency, which in turn can affect healthy growth. However, green beans can compensate for the lack of grains as they contain the same B-vitamins and in similar quantities found in grains (5).
Can help tackle childhood obesity: Long-term consumption of green beans can help reduce the risk of childhood obesity. The abundant fiber content of the beans helps the infant feel satiated without having to eat excess food. Older infants who eat a wide variety of foods can be susceptible to overeating. Making fiber-rich green beans part of the baby's diet can help cut down unnecessary, surplus calories. Experts often recommend green beans in an infant's diet to cut down the risk of childhood obesity later (6).
Keeps cell metabolism healthy: The fiber and antioxidants from the green beans help cells perform their functions better. It means it reduces the chances of cells becoming abnormal, which is often the case in cancer (7). Green beans also keep the cell metabolism right on track, stimulating healthy growth, which in turn helps a baby achieve developmental milestones in time.
[ Read: Benefits Of Chickpeas For Babies ]
Nutritional Value Per 100g Of Green Beans
| Nutrient | Unit Value Per 100g |
| --- | --- |
| Energy | 31kcal |
| Carbohydrates | 6.97g |
| Natural sugars | 3.26g |
| Fiber | 2.7g |
| Protein | 1.83g |
| Fat | 0.22g |
| Calcium | 37 mg |
| Iron | 1.03mg |
| Magnesium | 25mg |
| Phosphorus | 38mg |
| Potassium | 211mg |
| Sodium | 6mg |
| Manganese | 0.216mg |
| Copper | 0.069mg |
| Zinc | 0.24mg |
| Selenium | 0.6µg |
| Fluoride | 19µg |
| Vitamin C | 12.2mg |
| Vitamin B1 (Thiamin) | 0.082mg |
| Vitamin B2 (Riboflavin) | 0.104mg |
| Vitamin B3 (Niacin) | 0.734mg |
| Vitamin B5 (Pantothenic acid) | 0.225mg |
| Vitamin B6 | 0.141mg |
| Vitamin B9 (Folate) | 33µg |
| Choline | 15.3mg |
| Vitamin A | 35µg |
| Vitamin E | 0.41mg |
| Vitamin K | 43µg |
Source: United States Department of Agriculture (8)
[ Read: Baby's First Foods ]
How To Select And Store Green Beans?
The vegetable may require a bit of care and you must know how to pick the best produce! Read on! (9):
Selection: Choose green beans that are bright in color and do not have any blemishes on them. Do not choose the ones that have any holes as they indicate the presence of pest within. Hold the beans between your hands and bend it. You will feel resistance. This indicates suppleness and freshness of beans. Fresh beans also break with a crispy snap, but do not break every green bean at the supermarket since that would be rude! Beans that bend easily yet do not break could be overripe and would feel soggy. Avoid these as they often taste unpleasant.
Storage: Wash the beans thoroughly once you get them home. Cut away the stalk and the tough end at the bottom. Transfer the beans to a plastic zip-lock pouch and store it in a refrigerator. Green beans can stay fresh up to five days although it is best to process and cook them within a couple of days to avoid spoiling their taste. Avoid frozen green beans for baby food as they can be prone to bacterial contamination and also may not taste as good as fresh green beans.
After selecting the beans, now, it's time to cook them. Below, we share ways in which you could cook the beans for your baby.
How To Cook Green Beans For Baby Food?
Green beans can be cooked in many ways depending on your preference:
1. Boiling:
This is perhaps the leading choice for several parents due to its convenience. Here is how you can boil green beans:
Chop the beans into smaller pieces.
Transfer it to a cooking pan with enough water to submerge the chopped beans.
Place the pan on the cooking flame and bring the water to boil. Once the water comes to boil, turn the flame to low setting and cook for 15 minutes.
You can also cook green beans in pressure cooker and it will require less water. Transfer about 350gm of beans into a pressure cooker with four tablespoons of water. Keep in mind that the water and beans should not exceed the two-thirds capacity of the pressure cooker.
Close the lid and cook on full flame. Once you hear one whistle, turn the flame to medium and cook for two to three minutes.
[ Read: Benefits Of Lentils For Babies ]
2. Steaming:
This process can be done in two ways – either through a steamer basket or by microwaving.
Pour about an inch of water in a cooking vessel.
Place chopped beans in a steamer basket and place it within the cooking vessel. Cook on a medium flame for 10 minutes with the lid partially closed.
To steam in a microwave oven, take a large microwave cooking vessel. Pour 1/4 cup water, add chopped beans, cover the lid, and cook on full power for two minutes.
Stir the beans and cook for a couple of minutes again. You can cook in intervals of two minutes till you get the desired tenderness of the beans.
3. Shallow frying:
This method is ideal when you are cooking beans for finger foods and in small quantities. Here is how you do it:
Cut the beans into smaller pieces, about half an inch.
Heat about a tablespoon of vegetable oil in a cooking pan. Transfer the beans and stir fry them for five minutes or till the beans achieve the desired tenderness.
4. Baking:
Baking, also called oven-roasting, makes green beans quite crispy, which is ideal when you want to give the vegetable as finger food. Here is how you bake green beans for babies:
Preheat the oven to 425°F (218°C).
Chop the green beans into smaller pieces about an inch long.
Take a large baking bowl. Put the beans into it. Pour 1/3 teaspoon vegetable oil onto the green beans and mix them well.
Bake for 10 minutes. Remove from the oven and shuffle the beans in the bowl. Bake again for 10 minutes to complete the baking process.
These are easy ways to cook the vegetable to feed your infant. In the next section we will tell you how you can add green beans to the baby's food.
[ Read: Spinach Recipes For Babies ]
Yummy And Healthy Green Beans Baby Food Recipes
Green beans are nourishing and make an excellent food for babies. Here are five green beans baby food recipes that your little one will certainly love:
1. Green beans and peas puree
This is a green delight packed with protein, vitamins, and fiber for the baby.
You will need:
1 cup chopped green beans
1 cup green peas
4-5 cups of water
How to:
Boil the peas separately. Transfer the peas to a cooking vessel with water that submerges all the peas. Boil for 25 minutes on medium flame.
Boil green beans for 15 minutes in shallow water with a low flame.
Let the green beans and peas cool a bit. Transfer it to a blender and blend to the desired consistency.
2. Carrot and green beans puree
Both carrots and green beans are an excellent source of vitamin A for a baby thus making this preparation a rich vitamin A meal for an infant.
You will need:
1 cup diced carrots
1 cup finely chopped green beans
4-5 cups of water
How to:
Boil carrots in a cooking vessel for 20-25 minutes on a medium flame with a slightly closed lid on the vessel.
Boil green beans the usual way and then let the vegetable cool.
Transfer into a blender, add some water, and blend till you achieve the desired consistency.
[ Read: Carrot Recipes For Babies ]
3. Green peas and rice porridge
Combine rice and green peas to make a delicious porridge that makes a nutritious meal.
You will need:
2 cups of rice
1 cup chopped green beans
4-5 cups of water
How to:
Cook rice by boiling it while you boil the beans separately.
Transfer the cooked rice and green beans into a blender and blend them coarsely, till they mix properly.
4. Roasted baby potatoes and green beans
You will need:
1 cup peeled baby potatoes
1 cup chopped green beans
1/4 teaspoon salt
1 tablespoon vegetable oil
How to:
Cut the baby potatoes in half.
Transfer the potatoes and chopped green beans into a bowl. Add oil, salt, and mix them well.
Place some baking paper on a baking tray and transfer the vegetables on to it.
Preheat the oven to 450°F (232°C). Place the baking tray with the vegetables into the oven and bake for 25 minutes.
Cool the vegetables before serving.
5. Green beans and chicken pieces
Green beans along with chicken pieces make a delicious finger food for older infants.
You will need:
1 cup boneless chicken pieces
1 cup chopped green beans
4-5 cups of water
How to:
Cut the chicken pieces into smaller chunks so that it is easier for the baby to eat.
Boil the chicken for 25 minutes on medium flame with the lid partially closed.
Cut the green beans to about the size of half an inch. Boil them for 20 minutes on medium flame.
Let the vegetables cool and then mix them with the chicken and serve.
There are a variety of foods that can be paired with green beans.
[ Read: Sago Recipes For Baby ]
Green Beans Baby Food Combination
Combine green beans with the following food items to make tasty baby food recipes:
Vegetables: Green beans go well with almost every vegetable, especially with root and tuber vegetables such as carrots and potatoes.
Meat: Boiled chunks of meat and green beans make a filling finger food for an infant.
Green beans can play a vital role in nourishing a baby's growth, but it may be unsuitable for an infant in some cases
Can My Baby Be Allergic To Green Beans?
Yes. Green beans belong to the legume family, which contains pulses and other beans including soybeans that are often associated with allergies. A baby can be allergic to green beans if he is allergic to other legumes, something that is called legume cross-reactivity (10). So be extra cautious about introducing green beans to an infant who has a confirmed allergy to some other legume.
The symptoms of green bean allergy are quite similar to other food allergies. It means a baby will display symptoms such as skin hives, vomiting, nausea, abdominal pain, swelling of the face, and lethargy. An extreme form of green bean allergy can cause food protein-induced enterocolitis syndrome (FPIES), which displays food allergy symptoms in their severe form (11). If you suspect the infant is displaying any signs of allergy, then rush him to a doctor right away for timely diagnosis and treatment.
Green beans are nutritious, and if your baby accepts it without any allergies, then you should undoubtedly make the vegetable a part of the baby's regular diet. You may have some other questions about green beans and we answer those queries in the section below.
Frequently Asked Questions
1. Should I select organic green beans for my baby?
Yes, you may. Green beans can contain remnant traces of pesticides, thus leaving the vegetable contaminated (12). If you have an option to buy organic green beans from a trusted source, then you can do so.
2. Can green beans cause gas in babies?
The quantity of beans decides whether or not your baby will have gas. Only when the green beans cause gas in quantities that cause pain, discomfort, and colic, you must consider avoiding the beans for a baby. Feed green beans in small quantities to prevent the formation of gas (13).
[ Read: Parsnip Food Recipes For Babies ]
3. Do green beans prevent constipation in infants?
Yes. Green beans are rich in fiber and can help ease constipation in babies. Experts recommend making green beans a part of a baby's diet as a home remedy for constipation (14).
The healthy green vegetable is always on top of the diet list of health-conscious adults. But a baby can also enjoy the benefits of green beans that contain nearly all vital nutrients for healthy growth. Green beans are thus an excellent way to pack a lot of nourishment in regular meals of your little one's diet.
Recommended Articles:
Comments are moderated by MomJunction editorial team to remove any personal, abusive, promotional, provocative or irrelevant observations. We may also remove the hyperlinks within comments.
The following two tabs change content below.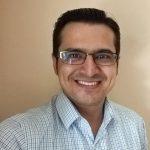 Latest posts by Rohit Garoo (see all)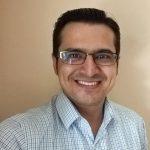 Rohit Garoo
Rohit Garoo took writing as a profession right after finishing his MBA in Marketing. Earlier he graduated with a Bachelor's degree in Botany & Zoology from the autonomous St. Xavier's College in Mumbai. Rohit has also done a Stanford University certification course on breastfeeding. This botanist-zoologist turned writer excels at life sciences, and at MomJunction he writes everything about pediatrics and maternal care. In between writing and being overly curious, he spends time cooking, reading, and playing video games. LinkedIn profile – linkedin.com/in/rohit-garoo-263115aa